Fresh, succulent shrimp enhances the flavor for various recipes. These tips will help you cook up amazing shrimp dishes.
Choosing Shrimp
Choose firm, juicy shrimp that have translucent moist shells, with no black spots (unless you're buying tiger shrimp). The shrimp should have a fresh and sea-like scent. Any strong odor suggests the shrimp aren't fresh. Yellowish shells or dry spots indicate freezer burn.
Smaller cold-water species of shrimp are sweeter and more succulent making them an excellent choice for sandwiches and salads.
Larger shrimp are very tasty and adapt well to spicy dishes which is why they are regularly used in oriental cooking.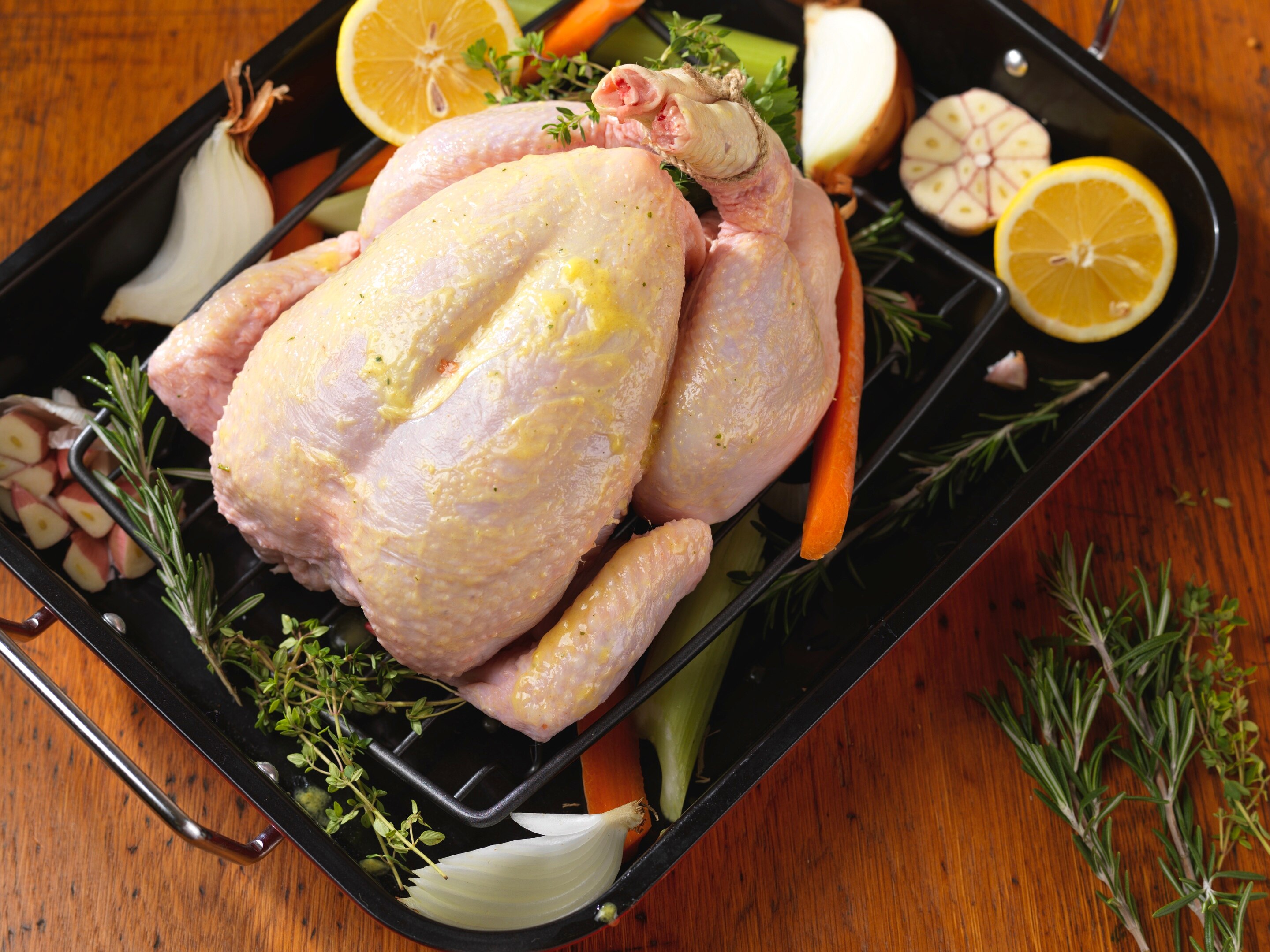 Cooking
As a general rule of thumb, roast 20 minutes per pound plus an additional 20 minutes, which means a typical 3lb chicken will be perfectly roasted after 1 hour and 20 minutes at 375°F. Stuffed birds can take longer so always check that chicken is completed cooked before serving.
Optimal cooked temperature should be 165°F as recommended by FSIS. FSIS recommends checking the internal temperature in the innermost part of the thigh and wing and the thickest part of the breast.
To see if the chicken is cooked, use a skewer to pierce between the leg and the body of the chicken. When properly cooked, the juices will run clear and not pink, however, you should always use a thermometer to confirm before serving.
Baste the chicken halfway through the cooking process. When basting, be sure to take the chicken completely out of the oven and close the oven door rather than just opening the door. It will take a long time for the oven to regenerate the heat, which in turn will make the cooking time longer and harder to estimate.
Once the chicken is cooked, it's important to let it rest before serving. Remove it from the roasting pan and place onto a serving plate. Cover loosely with aluminum foil and leave for at least 15 minutes.
Carving
The wings and any string from the chicken should be removed. Cut down between the leg and the breast. Once you've cut through the joint, you can pull the leg off. Repeat the procedure on the other side.
Divide each leg in two by cutting between the thigh and the drumstick. There should now be space to carve the rest of the chicken. Cutting along the breastbone, carve one side off, then the other. Turn the chicken over to reach all the tasty and juicy bits from underneath.