The Who, What, and Why
The Future 50 Foods is not your average list of "superfoods." This is a diverse collection of foods from across the globe that were carefully chosen with an important goal - healthier people and a healthier planet.
Who are the 50 Future Foods for? They are for you, and they are for everyone. They are for your community, and for our planet. Many of the Future 50 are reminiscent of ancient foods, and all of them have something to offer future generations.
Who Chose The Future 50 Foods?
The Future 50 Foods was researched and written with collaborative input from many experts in food sustainability, agriculture and nutrition. The report is presented by Knorr, WWF, and Dr. Adam Drewnowski.
Knorr has been a purveyor of innovative foods for over 175 years, and is actively working with farmers, suppliers, and chefs to fulfill their commitment to source all vegetables, herbs, and cereals sustainably by 2020.
World Wildlife Fund (WWF) is the world's leading conservation organization, with a science based approach, a global reach, and more than 5 million members.
Adam Drewnowski is the Director of the Center for Public Health Nutrition at the School of Public Health at the University of Washington and he is a prominent authority in the study of obesity and social disparities in diets and health.
What are The Future 50 Foods?
The Future 50 Foods includes 18 vegetables, such as white icicle radish, a faster-growing and more mildly peppery tasting cousin of the common red radish. There are also 13 cereals, grains or tubers, like teff, a versatile and hardy Ethiopian staple grain that is rich in iron. Beans, legumes, and sprouts are key players too, including marama beans which are a plant-based source of essential fatty acids with a flavour profile similar to cashews.
Rounding out the list are 4 different nuts and seeds, all great for nutritious snacking, and 3 mushroom varieties, which can each be added to an array of entrees for a boost of beneficial nutrients and a rich umami flavour.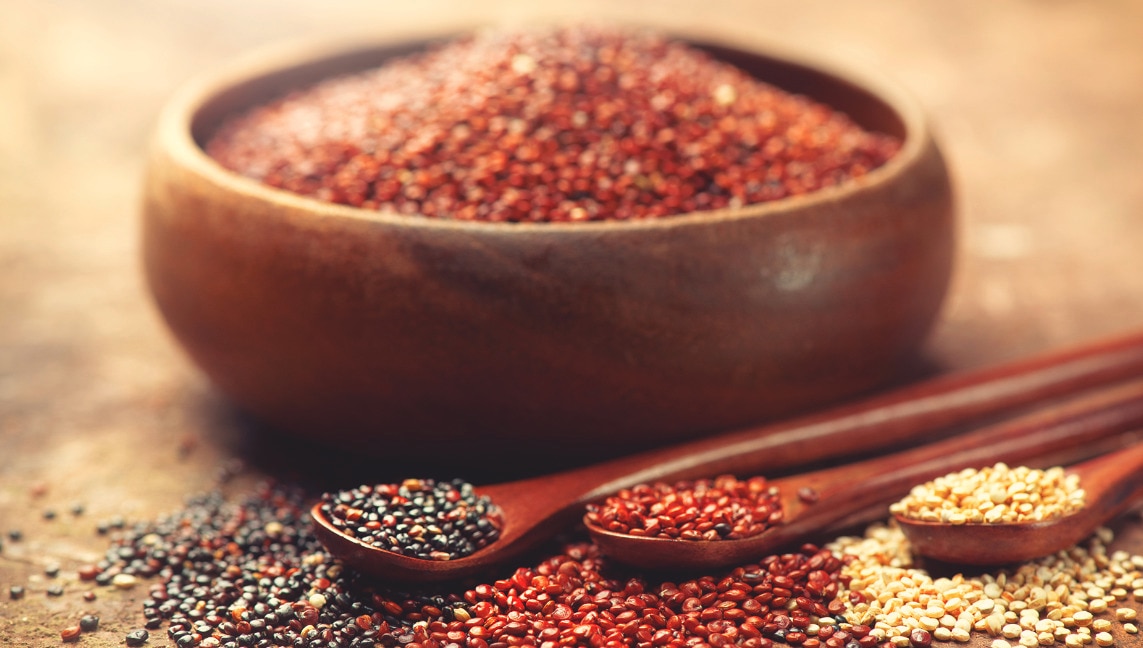 Why Were The Future 50 Foods Chosen?

The Future 50 Foods aim to empower people toward positive change. The focus is plant-based because animal-based foods have a more significant effect on the environment. Taking steps to incorporate more plant-based meals into your diet can have favorable outcome for you and the planet.
The Future 50 Foods are as diverse in taste as they are in appearance, spanning the rainbow and offering flavours and textures to suit a range of palates. What they all have in common is high nutritional value and lower environmental impact. These leafy greens, beans, root vegetables, sprouts, algae, and grains are nutrient dense and naturally delicious.
Plant Powered People For A Healthier Planet
The Future 50 Foods delivers a full spectrum of dazzling colours, tantalising textures and tastes that range from lightly refreshing and deliciously crunchy to pleasantly tangy and lusciously rich. Incorporated in The Future 50 Foods is a collection of vegetables, nuts, seeds, mushrooms, beans, legumes and sprouts, as well as cereals, grains, and tubers from a varied range of regional cuisines and cultural traditions.
So, what could be missing? Not much, in our opinion! Although you may have noticed there are no meats, dairy, or eggs in The Future 50 Foods. We'll share the reasons why, and give you some tips for making diverse plant-based meals a bigger part of your life.
Why The Future 50 Foods Focuses on Plants
One of the goals of this report is to stimulate a shift toward plants-based foods because they have lower environmental impact than animal-based foods. Animal based food production uses more water, requires more land, and emits more greenhouse gas emissions than plant production. In fact, while all agriculture accounts for around a quarter of all greenhouse gas emissions, approximately 60% of that is attributed to animal agriculture, which includes production of meat, dairy and eggs[1].
What about the protein needs of people? Luckily, there is a plethora of protein-rich, plant-based foods in The Future 50 Foods. Just one cup of deliciously creamy and nutty-tasting sprouted chickpeas provides 10 grams of plant-powered protein. Foods in the algae group, such as wakame seaweed, provide protein and are packed with meat-like umami flavour.
Tips to Plant Power Your Meal Planning

Start Small
Start with small but impactful changes, such as trading half of the meat in your stew for protein and fibre-rich broad beans or try "meatless Monday" (or any day of the week) and declare one day each week to be for plant-based meals. Check Knorr cooking tips to add, swap, and create.
Expand on Good Habits
If you already eat meals that are plant-based, thank you for being part of the solution! Your next step can be to add variety by trying a new vegetable or grain each week in order to promote agricultural diversity. Try swapping rice for fonio, a tasty and easy-to-cook ancient grain.
A Little Goes a Long Way
Small amounts of animal-based foods can add strong flavor. In a meal that is not completely plant-based, try using less meat or dairy by adding in complementary tastes and textures from The Future 50 Foods. Silken tofu soaks up herbs and spices and can take the place of some softer cheeses in pasta dishes. You may be surprised by how far ground meat can stretch when you add umami-rich foods such as laver seaweed, black turtle beans, or saffron milk cap mushrooms.
The impact behind our food choices
Most of us might believe it's our energy or transport choices that cause the most serious environmental damage. In fact, it's our food system that creates the biggest impact.
The population of our world is growing, and may reach almost 10 billion people by 2050[1]. In an effort to ensure there are enough resources for all of us, as well as future generations, we need to look for new ways to adapt to a changing planet. The good news is that many of us, both as individuals and communities, are deeply committed to making a positive impact.
Our efforts range from simple changes in daily habits, such as carrying reusable bags and water bottles, to high-tech initiatives designed to reduce large scale energy consumption. One significant area that is in need of a revolution is our global food system. What does that have to do with what's on your plate? More than you may think!
Some of the Future 50 Foods may be new to you, and that is exciting not only for your palate, but also for the planet. Eating less common varieties of grains, such as spelt, quiona or buckwheat or vegetables like cabbage, kale and spinach, can influence our farmers to increase the variety of crops they grow, which can make the food system more resilient. Here are some tips for incorporating them into your meals.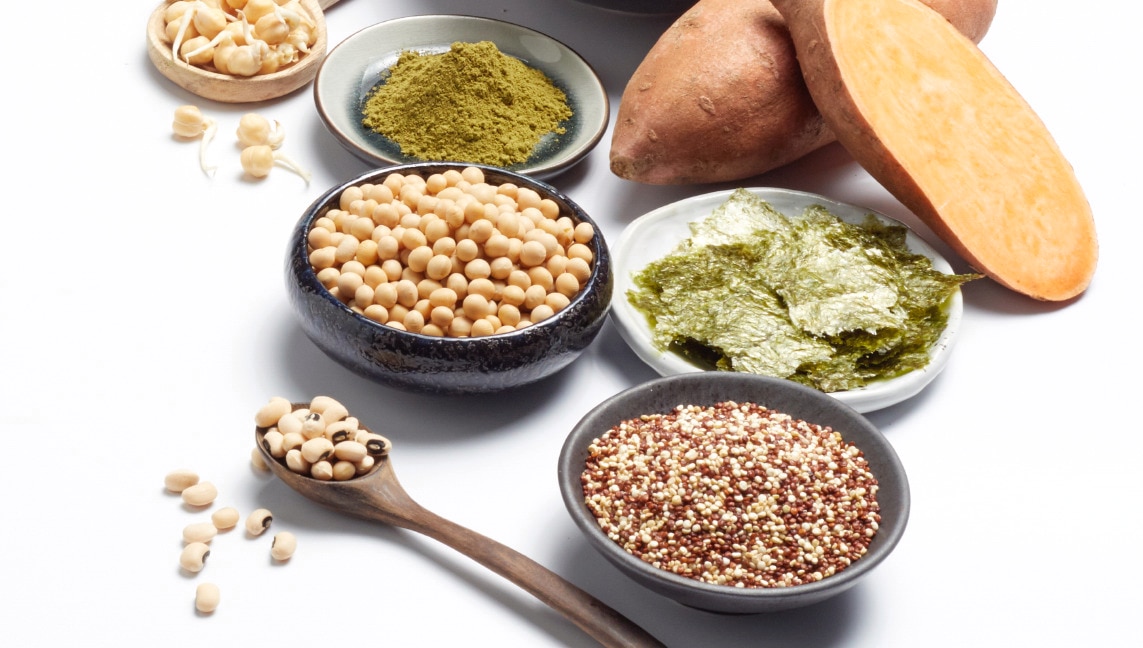 How Our Food Choices Impact The Environment
In general, humans are creatures of habit and our food choices reflect that. As a case in point, just 3 foods - wheat, rice, and maize - comprise 60% of our plant-based intake[1]. Why does it matter if we depend on a small assortment of staple foods? Because the way our food is grown has a significant influence on our environment and on our global food supply. In order to meet the demand for the narrow range of foods that people are eating farmers plant the same crops over and over - a practice called monoculture farming.
Similar to the way your body needs a range of different foods for optimal nutrition, land is healthiest when it grows a variety of foods. Monoculture farming can deplete nutrients from the soil, which threatens the growth of those foods we depend so heavily upon. Adding some of these delicious, nutritious foods to your plate is a small change that can have a big impact!
Practice Plant Power Approximately 60% of agricultural greenhouse gas emissions can be attributed to the production of animal products. Try swapping in beans and pulses, such as black turtle beans and lentils, in place of meat in stew or casserole recipes.
Go Grain There is an incredibly diverse range of grains beyond rice and wheat! Try gluten-free, high-protein buckwheat cooked with milk and fruit for a warm, filling breakfast or use nutty-tasting amaranth for an ancient grain spin on your next risotto.
Vary Your Veggies Did you know we have discovered over 20,000 edible plants, but we only consume 150 to 200 on a regular basis? Let's catch up! Trade your usual tomato for a sweeter and less acidic orange tomato or use vitamin-rich beet greens in your next sauté or salad.
Nutty, Beany, Grainy, Greeny
Discover the 11 Categories of The Future 50 Foods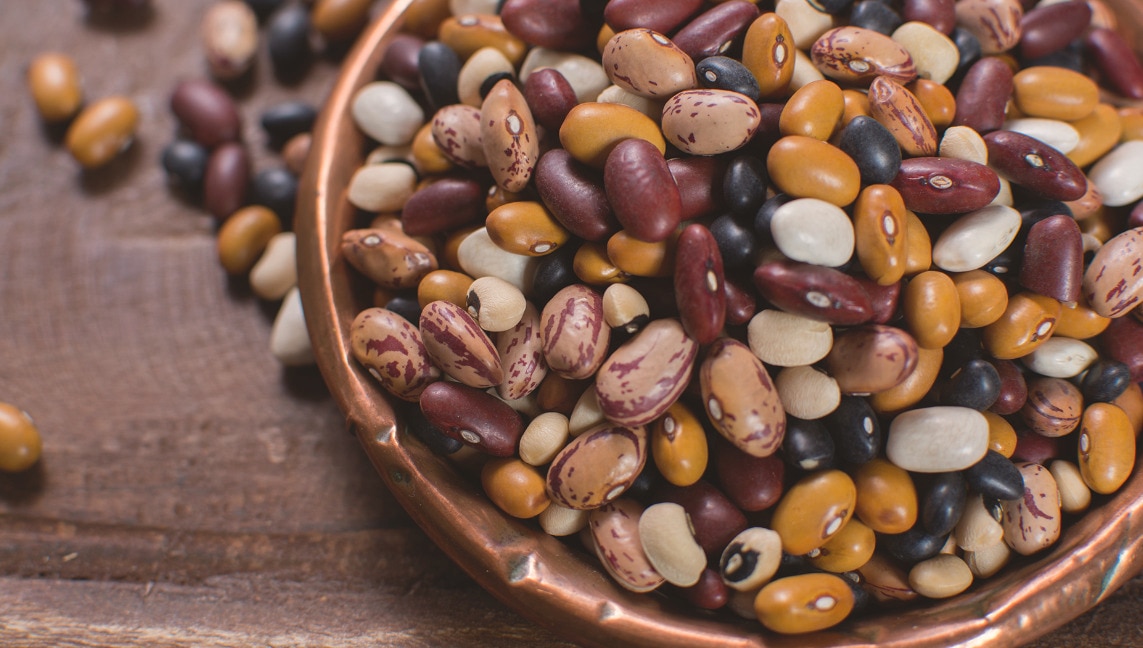 Perhaps you have encountered laver seaweed wrapped around your favourite sushi roll, but the first group may catch you by surprise if you aren't familiar with cuisines that have traditionally cooked with algae, which range from Japanese to Welsh. These sea growing plants are critical for oxygen production and are rich in essential fatty acids, phytochemicals/antioxidants, and savoury umami flavour. Try topping your next salad with lightly fried wakame seaweed for a salty crunch.
These members of the legume family are a smart choice for farmers because they convert nitrogen in a way that helps other crops grow. They are a smart choice for eaters because they are nutritious and delicious! Try swapping black turtle beans for ground beef in a stew or add lentils to your next burger mix for a protein packed sandwich with lots of fibre and flavour.
More than just cute home décor, the cactus has long been featured in Mexican cuisine. Nopales, or prickly pears, are drought resistant and full of minerals, fibre and antioxidants. Use them to add fresh flavour to salads, smoothies, and more! Try adding nopales to your favorite salsa recipe.
Grains are staple foods across the globe, but our global reliance on rice and wheat limits the nutrients we get with our carbohydrates and restricts food systems in a way that can be detrimental to the environment. Treat yourself to something new, like spelt or finger millet, both mineral-rich ancient grains with a nutty flavour that can take the place of rice. Wild rice, which is actually a seed, can be popped on the stove for a nutritious version of popcorn.
You've been told to eat your fruits and vegetables, but what about your fruit vegetables? These are fruits that are generally mistaken for vegetables. Tomato is a familiar one, but try an orange tomato for a slightly sweeter flavour and almost twice as much vitamin A. Try pairing them with okra, another fruit vegetable. Season and sauteé okra and orange tomatoes in olive oil for a delicious side dish.
Talk about a nutritional powerhouse! Leafy greens deliver fibre, vitamins, minerals, and a plethora of health benefits[1]. Some, like spinach and kale, are already popular in salads and soups. Up your intake of those and keep the leafy green party going with mild, crunchy pak-choi or antioxidant-rich, peppery tasting watercress, or colorful red cabbage. Go to the Cooking tips section at Knorr.com for the Future 50 Foods cooking tips that can help you add, swap and create new recipes with the Future 50 Foods.
It's not a party without a fungi! Add meaty texture and savoury taste to stews, pastas, stir-fries, and sauces with an earthy tasting maitake or nutty, rich saffron milk cap mushroom. Savor the flavor and reap the nutritional benefits of vitamins, protein, and fibre.
Time to get nutty! While nuts and seeds feature throughout world cuisine, there are several underutilized varieties that can offer many nutritional, environmental, and flavourful benefits. Get your hands on hemp seeds, which can be added to sauces, salads, or baked goods, for a boost of protein, fibre, and good fats (omegas). Sesame seeds, another Future 50 seed, can be toasted and added to any side dish for a fragrant crunch.
Great things happen underground! Root veggies grow deep in the earth and emerge hardy and nutritious for us to enjoy at a time when warmer weather crops are unavailable. Black salsify is one lesser-known example, and it offers vitamin E, iron, and a sweet, parsnip-like flavor. Try it as a roasted as a side dish, or mashed in place of potato.
There are a variety of familiar foods that can double or triple in nutritional value when they are allowed to sprout before being eaten. For example, chickpeas are yummy and healthful, but when they are sprouted they become even crunchier and nuttier-tasting with more protein. (See the full Future 50 Foods report for tips to sprout them at home!)
Tubers are a valuable source of energy, but another category in which we do not take advantage of the huge variety available. Swap your usual sweet potato with ube, or purple yam, for a burst of color and a boost of vitamin E. Look for lotus root to add a tangy crunch to your next stir-fry.
Future 50 recipes
30 results
45 MINS

Easy

10 MINS

5

people

30 MINS

Easy

10 MINS

4

people

30 MINS

Easy

10 MINS

4

people
cookTime

difficulty

prepTime

servings

people
More Future50 related articles