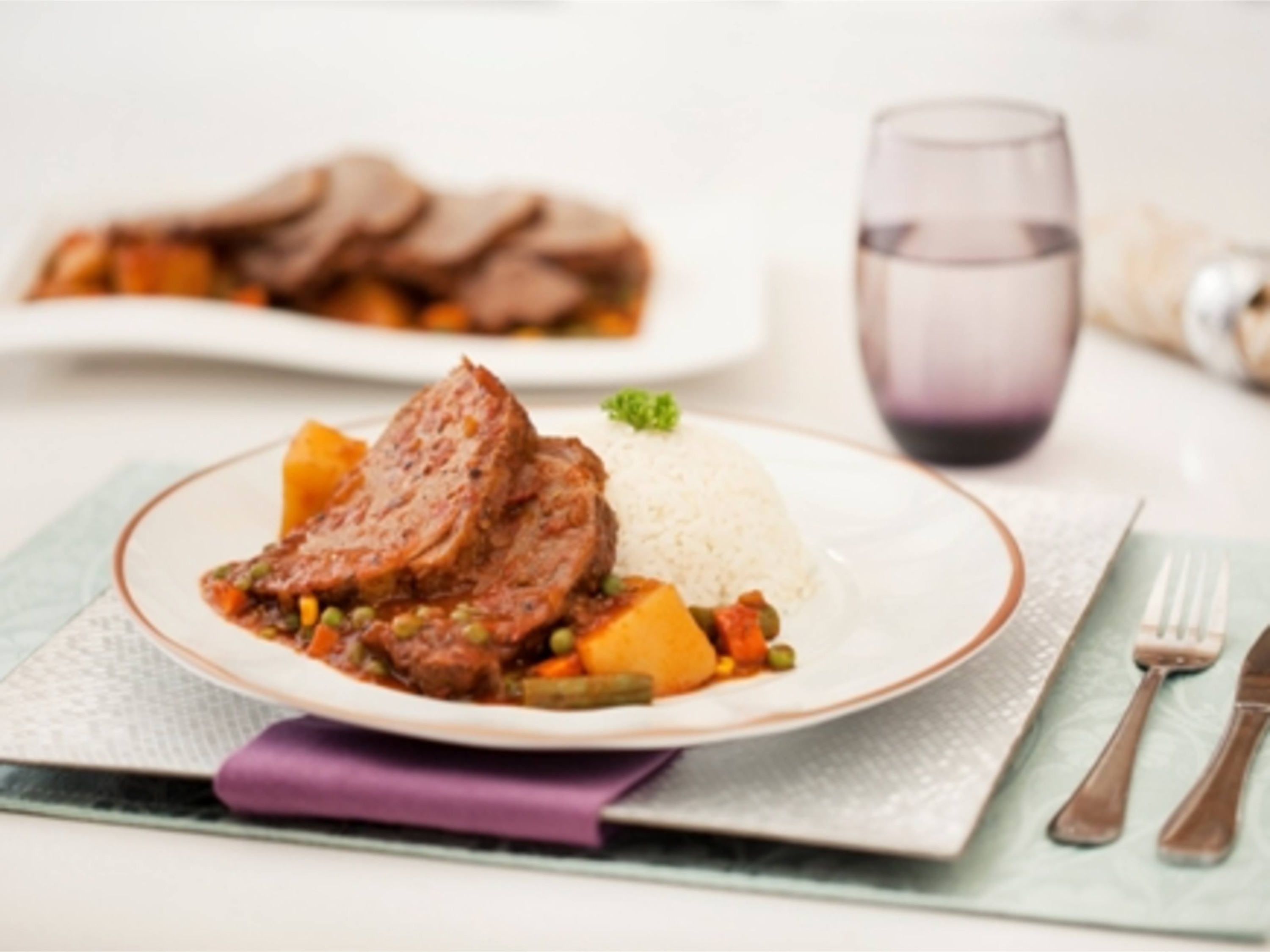 Stewed Beef With Mixed Vegetables
The mixed vegetables in this dish give it just the right crunch. It pairs very well with rice.
30 Minutes

Cooking Time

Easy

Difficulty

15 Minutes

Prep Time

2 People

Serves
Oil
Beef roast
2 onion, sliced
Blended tomato, chilli and red bell pepper
Water
Ground paprika
Knorr Beef cubes
Fresh thyme, chopped
2 chillies, chopped
Frozen mixed vegetables
3 Potatoes, chopped
Crushed chilli flakes
Coarse black pepper
Corn flour
Heat the oil in a frying pan and brown the roast all over.

Place the onion in the pan and fry until slightly soft.

Add the paprika, coarse black pepper, and chilli flakes and stir.

Add the blended tomato, onion and chilli mix, and then the water. Bring to the boil and turn down to simmer.

Add the roast and the crumbled KNORR beef cubes, cover with a lid and simmer for 1 hour.

After an hour, add the potatoes and chopped thyme, cover and simmer for another 20 minutes until the potatoes are soft.

Add the frozen mixed vegetables and simmer for 10 minutes.

Remove the roast from the pot, and add the cornflour mixed with water.

Stir until sauce is slightly thickened.

Serve with rice.