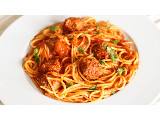 Get this quick and easy recipe for spaghetti. Saves you time and energy when hunger strikes.
35 Minutes

Cooking Time

Medium

Difficulty

10 Minutes

Prep Time

1 People

Serves
Turkey
Vegetable oil
Onions
Mixed vegetables
Curry powder
Knorr chicken
Tomato paste
Spaghetti
Pepper
Salt to taste.
Parboil your spaghetti with salt for atleast 10 mins then sieve.

Thaw your Turkey meatloaf, Heat up 5 tablespoon vegetable oil for 1minute then add your onion ,mixed vegetable ,salt,curry, Knorr chicken, tomato paste & pepper.

Allow to cook for at least 4 mins then add your parboiled spaghetti mix together and allow to cook for 5 mins.