The most classic, Pinoy-style corned beef recipe requires sautéing the meat in garlic, onions, and potatoes. Others toss in tomatoes for extra linamnam and color. Some like this drier with crispy bits, while others enjoy it saucier (add some water!). Pair it with garlic rice and a sunny-side-up egg, and your cornsilog breakfast is ready. This happy meal is a favorite for countless reasons: it cooks in a flash, requires minimal ingredients and steps, and results in an umami bomb. What's not to love?
But the umay factor will eventually settle in, especially if you cook canned corned beef the same way every morning. Your family might even think that you've run out of creative inspiration to cook meals. Don't fret! If you're looking for new and innovative ways to maximize the canned staple's versatility, try these recipe ideas. You can use it as a base protein in soups, pasta dishes, and even tacos. Just be playful!
7 Creative Corned Beef Recipes Pinoys Should Try
Never thought you could find creative ways to utilize this pantry staple? Think again! Skip the ginisa for now and try these easy corned beef recipe ideas for your next home-cooked meal. Your family might even end up surprised by the numerous dishes to come out of one can! Are you ready to start?
1. Corned beef soup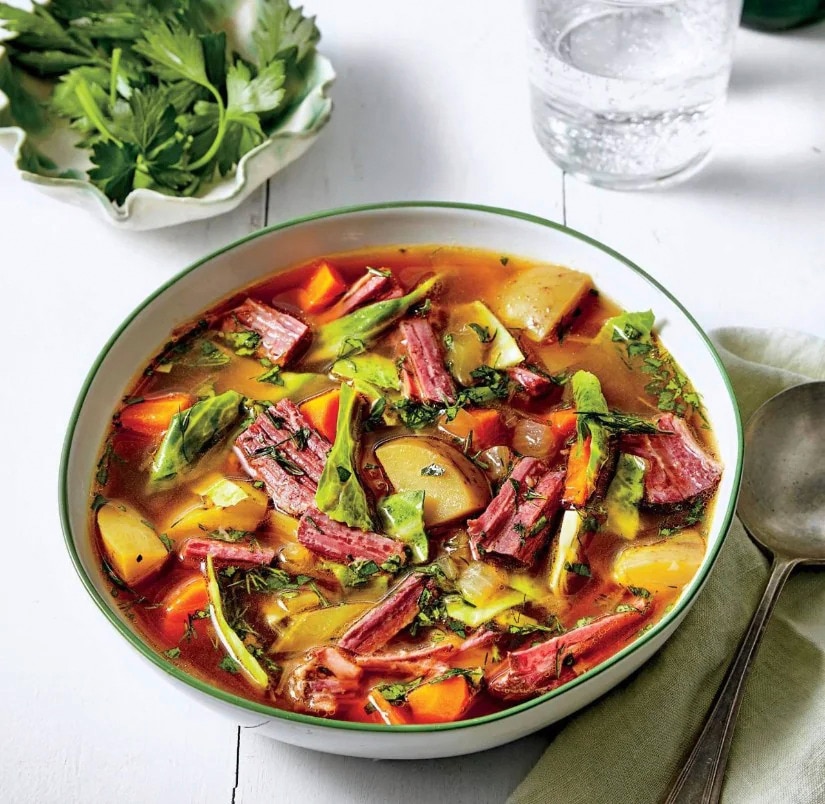 Combine the usual ginisa ingredients (garlic, onions, and tomatoes) and chunks of corned beef with one liter of water for a hearty homemade soup. For the most flavorful broth, make sure to use Knorr Beef Cubes. Load it up with nutritious ingredients, like cabbage, carrots, and sweet potatoes for more heft. To serve, pair with freshly steamed white rice or toasted crusty bread.
Alternatively, you can use Knorr Sinigang Mix for your soup base to make a budget-friendly version of the classic Pinoy sour soup. You'll only need 30 minutes (max!) to get this from the stove to the table. Don't forget to add kangkong, talong, and okra, too.
2. Corned beef sisig salad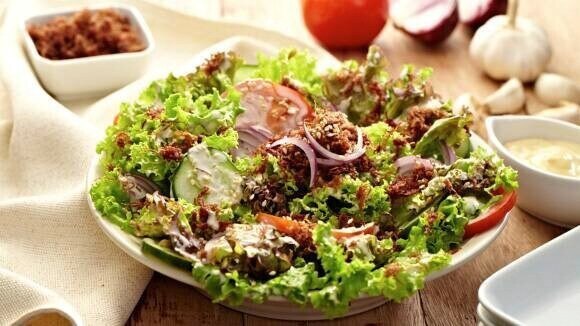 Replace crispy pork bits with beef to make a new version of sisig! Drain a can of corned beef and fry the contents in oil until crispy and flaky; remove from the pan. Next, stir-fry garlic, onions, and chilies until fragrant. Mix in prepared beef flakes and flavor with Knorr Liquid Seasoning, calamansi juice, and hot sauce. Enjoy as ulam with rice or use it as a topping for a bed of greens. Super simple yet mind-blowing delicious!
3. Canned corned beef sliders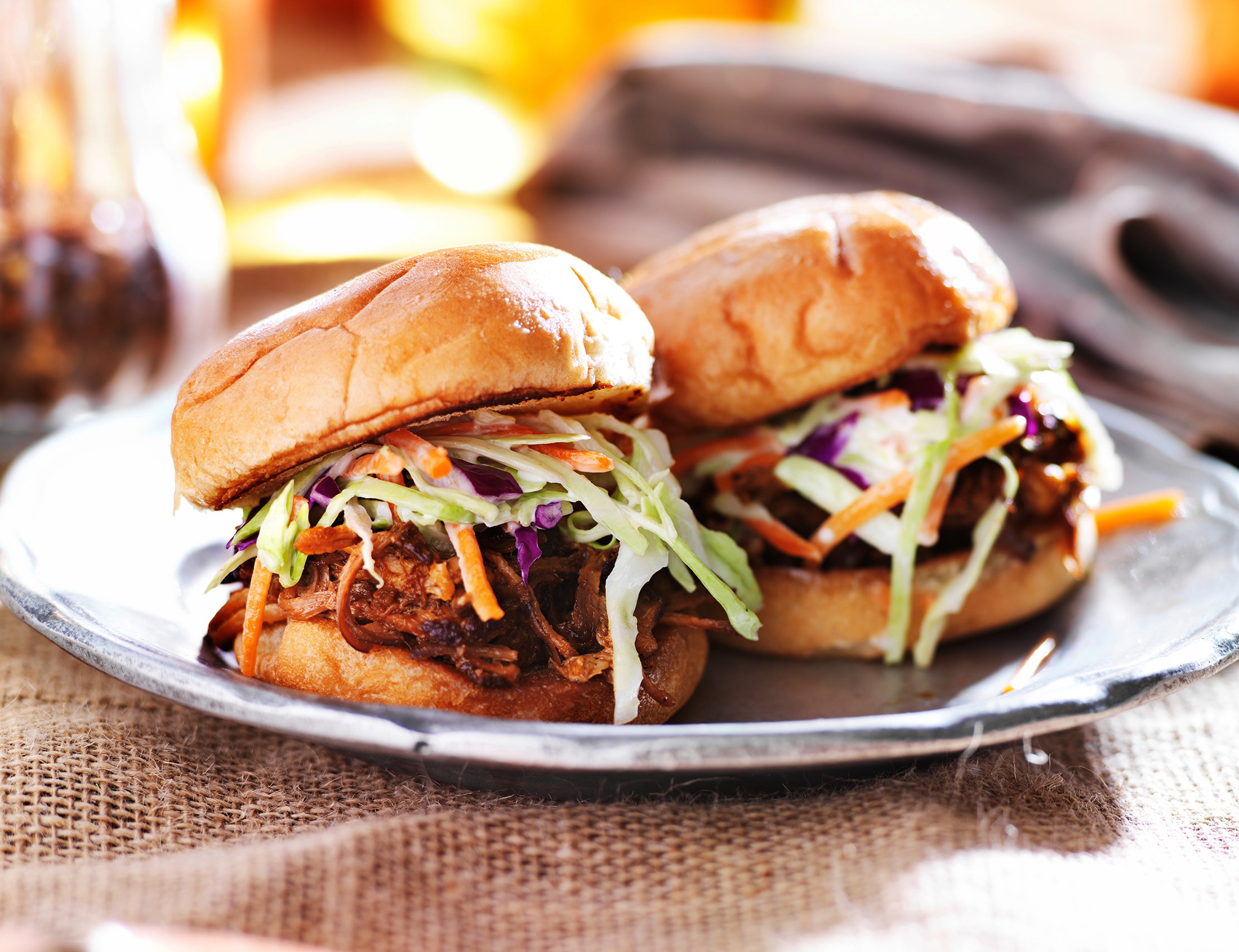 Do you have any leftover ginisang corned beef sitting in the refrigerator? Mix it with a dollop of barbecue sauce and make a beefy version of the classic pulled pork. Once ready, top a portion with American cheese and a creamy vegetable slaw, then sandwich all that between toasted burger buns or pandesal. Your kids will love this for merienda!
4. Corned beef lasagna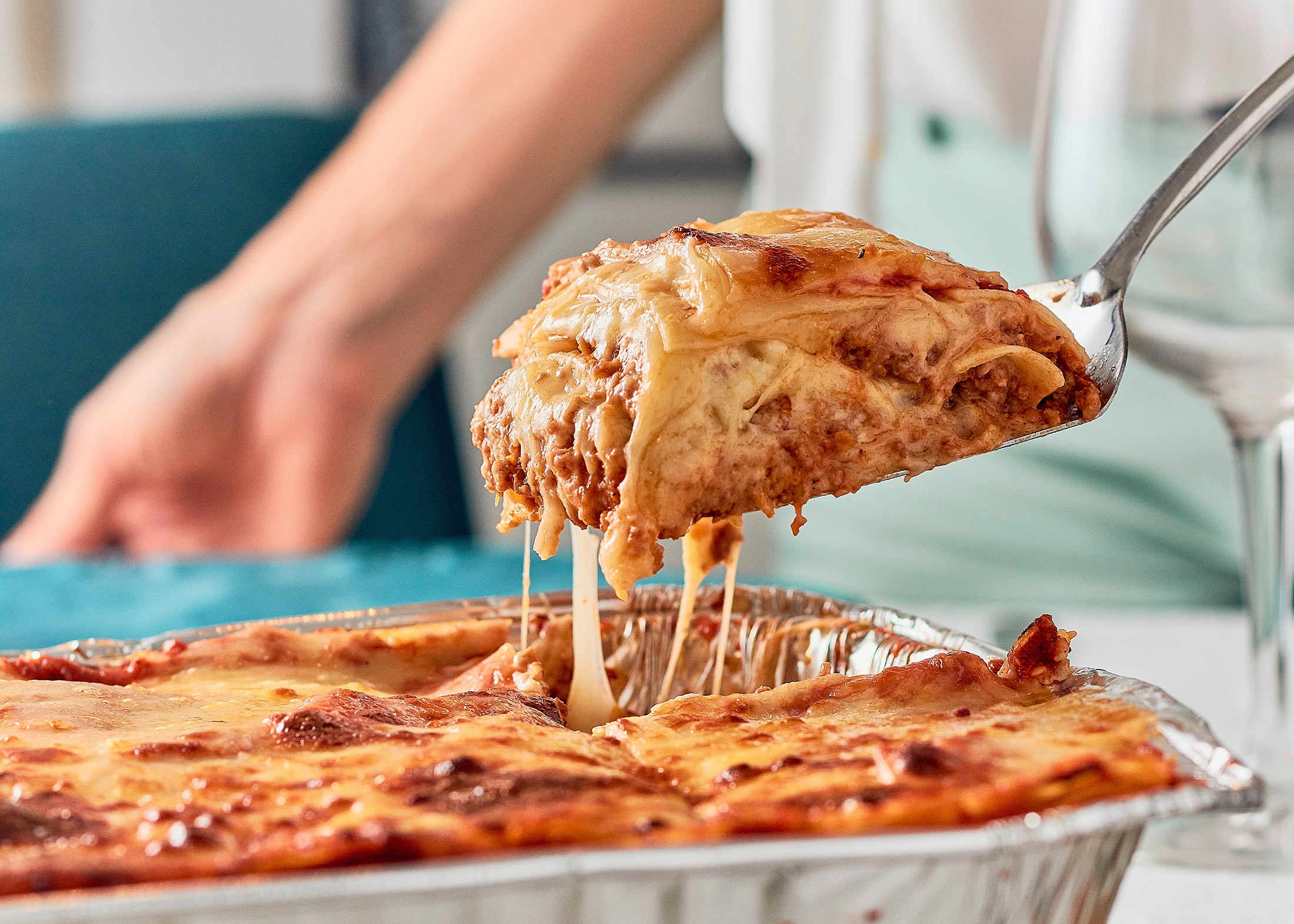 No time to prep a meat sauce for your lasagna? Turn to corned beef. Just mix it with store-bought tomato sauce, then start layering. Make sure to go easy on the salt since your main protein already comes with so much flavor. The result? The fastest lasagna known to man!
5. Corned beef tacos!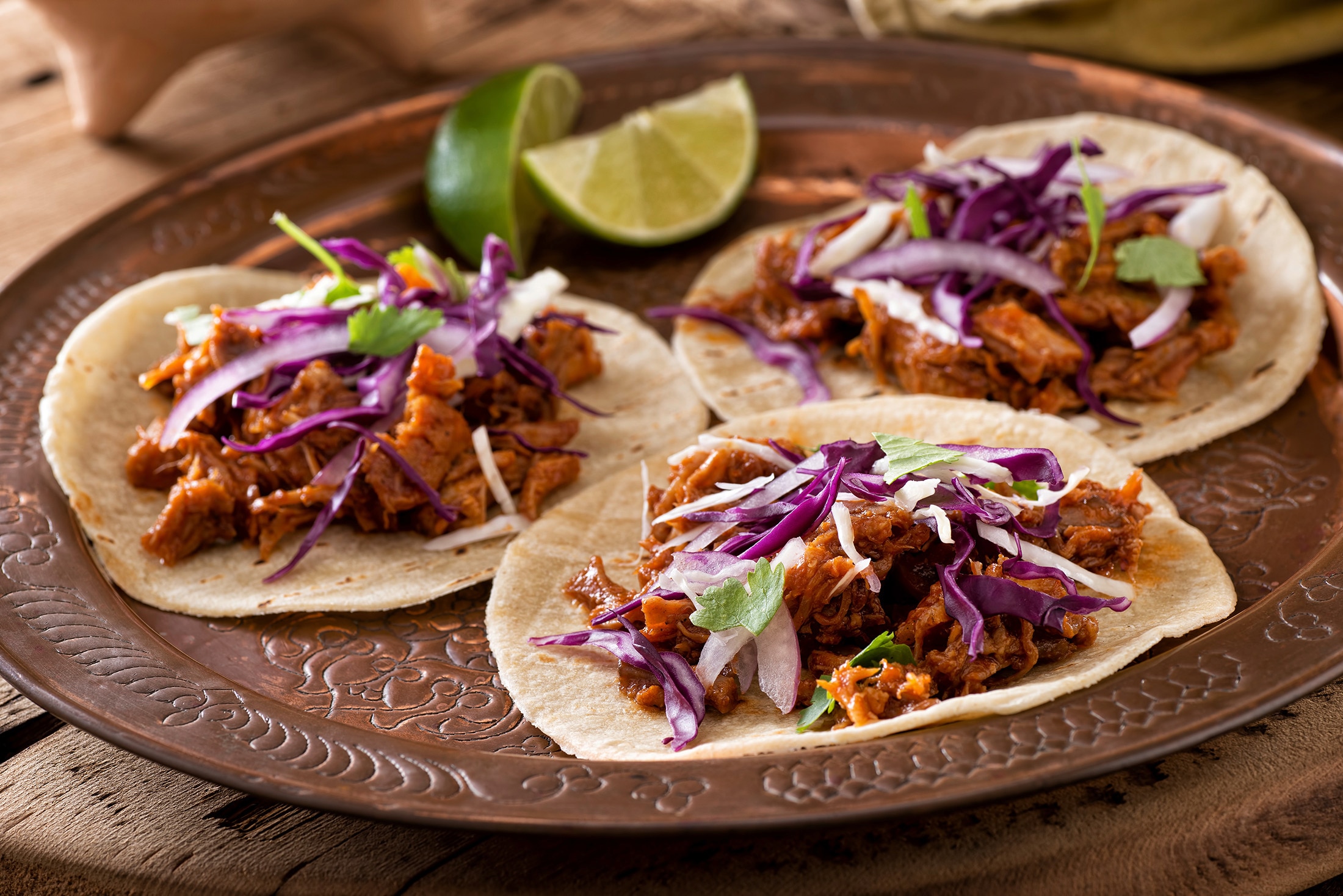 Are you throwing a party or hosting a few guests this weekend? Cut down on your meal prep and cooking time by making corned beef tacos. Simply sauté the meat with aromatics and your preferred seasonings (try paprika!). Next, heat flour tortillas, then top them with spoonfuls of the beef mixture. Finish with shredded cabbage, sliced onions, and cilantro leaves.
6. Corned beef nilaga!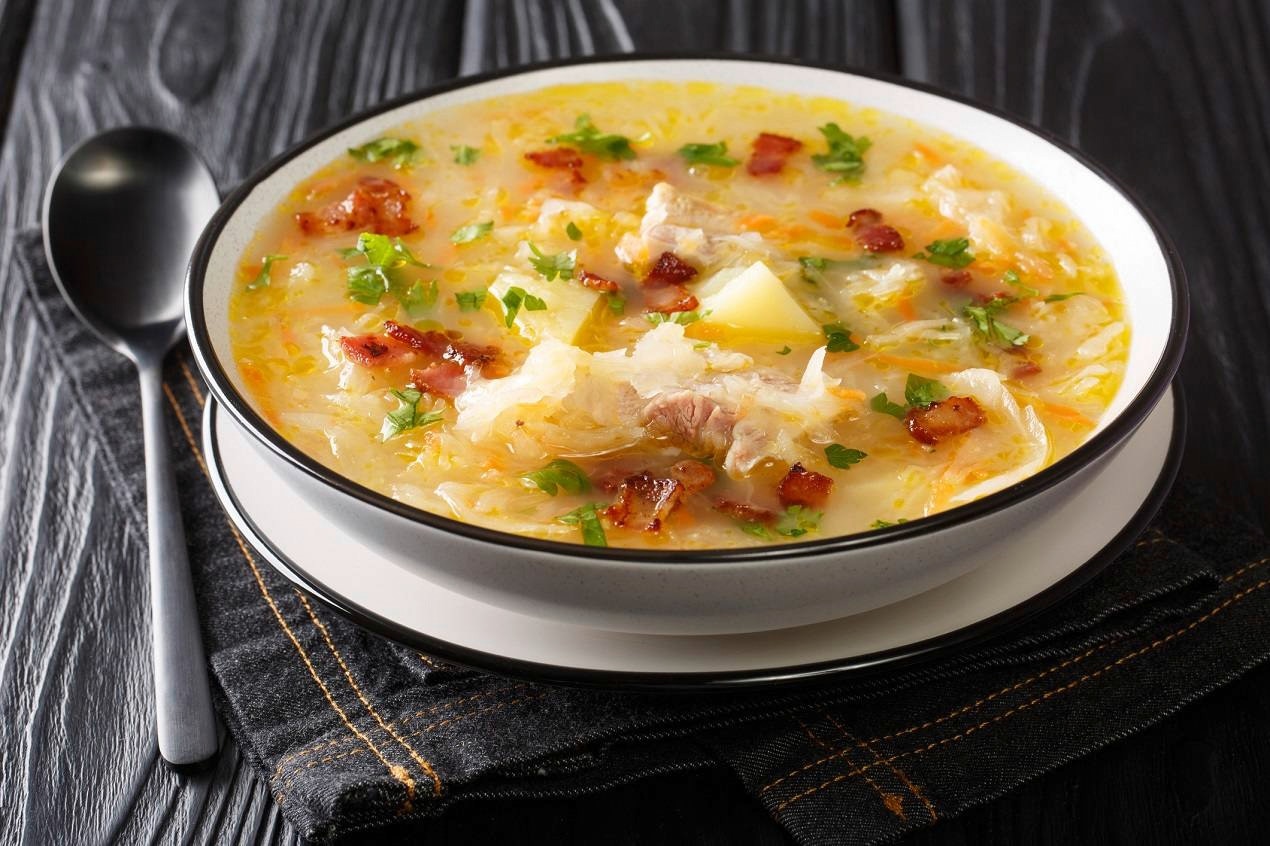 A traditional Pinoy beef nilaga recipe takes hours to make. Skip the hassle by utilizing a can of corned beef! Sauté the meat with aromatics, add water, and drop in a Knorr Beef Cube. Add corn, cabbage, and potatoes. Do you have any leftovers? Transform the soup into a thick, buttery gravy, add the meat and veg, then serve on a sizzling plate. One can, two dishes!
7. Corned beef fried rice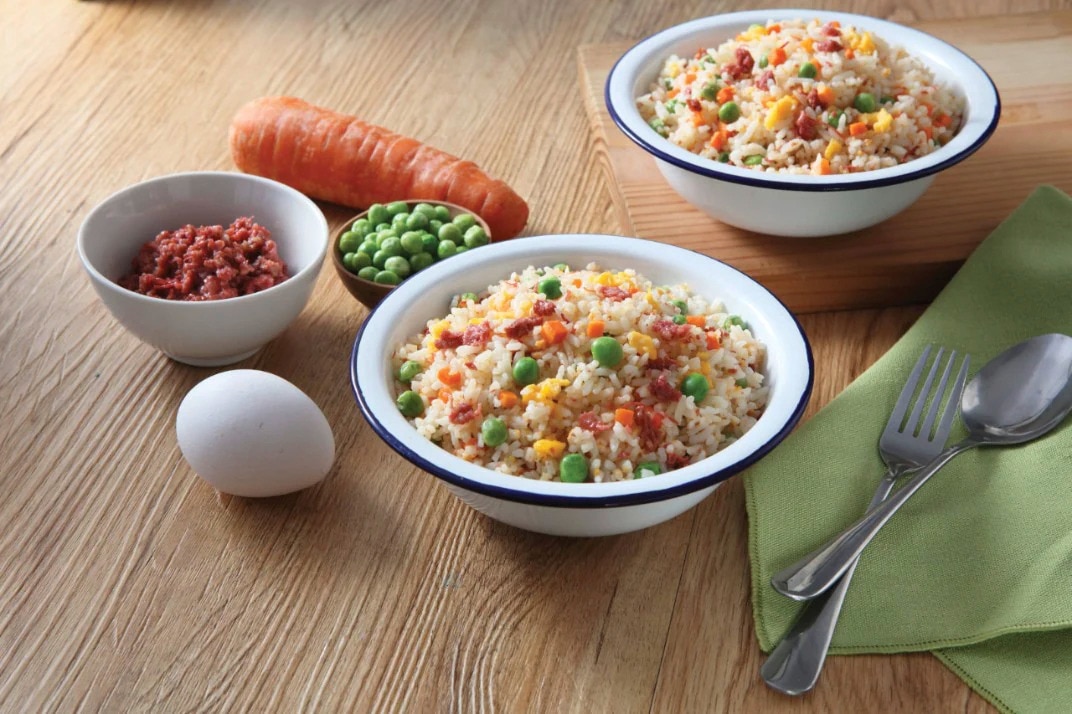 Are you left with extra ingredients from making all those canned corned beef recipes? Toss everything into a hot wok, add day-old rice, and stir in a fresh egg. And that's how you make ultra-flavorful fried rice in three simple steps!
Say goodbye to ginisa and hello to these creative corned beef recipes. All these ideas will breathe new life into your home cooking. Plus, they'll help you save lots of time (and money!), so you can spend more time enjoying meals with your loved ones.