What do you like to eat when watching your favorite K-Drama shows? Why not prepare a full-on Korean feast featuring the classics? You can have Korean fried chicken, kimbap, and japchae. And don't forget to include a sizzling plate or two of beef bulgogi to round out the experience. You're probably thinking about where you can order all these from. Stop right there and head to the kitchen. You're making them yourself, just in time for your next binge-watching session.
Don't worry! It'll be easier than you think. Start with this Korean bulgogi. Just look at the list of ingredients – you probably have most in your pantry already. It also only takes two steps to finish: marinate and cook. Done!
The secret is in the bulgogi marinade. Make sure it's umami-packed by using Knorr Beef Cubes, Knorr Liquid Seasoning, and a handful of aromatics, including garlic, ginger, and green onions. Give your beef some time to bask in this flavorsome concoction. Overnight is best, but a couple of hours still leads to fantastic results. Ready to bring your taste buds to Korea?
Beef Bulgogi Ingredients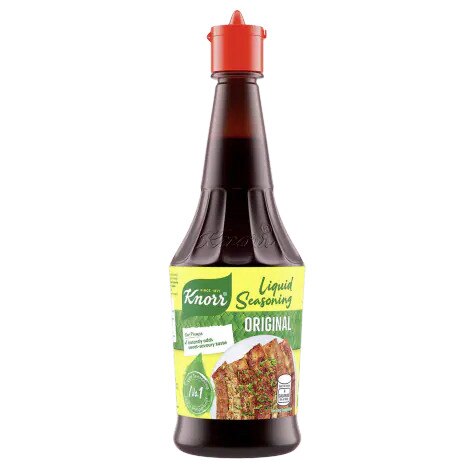 ¼ cup hot water
1 pc Knorr Beef Cube
1 tbsp Knorr Liquid Seasoning
1 tbsp minced garlic
1 knob ginger, smashed
¼ cup sliced green onions
½ cup orange-flavored soda
500 g sukiyaki-cut beef sirloin
¼ cup butter
2 cups bean sprouts (togue)
2 tbsp sesame oil
1 tbsp toasted sesame seeds
How to Cook Korean Bulgogi
Step 1
Combine hot water, Knorr Beef Cube, Knorr Liquid Seasoning, garlic, ginger, green onions, and soda in a bowl. Add beef and marinate for at least 1 hour.
Step 2
Heat a pan or wok over medium-high heat. Add beef and stir-fry with some of the marinade. On a sizzling plate, add butter, togue, and cooked beef. Drizzle with sesame oil and sprinkle sesame seeds on top. Serve immediately.
Alternatively, you can also cook your beef bulgogi on a grill. Once browned, transfer to a plate, then finish with sesame oil and seeds. You can also make this ahead! Marinate the beef over the weekend, keep it in the freezer, and cook it any day you want. It'll even be more flavorful this way! Enjoy watching your K-Drama shows with a plate full of homemade bulgogi, kimchi, banchan, and your other favorite Korean dishes.