In traditional Italian cuisine, pesto pasta is a simple, saucy dish made with just a handful of fresh ingredients. The essentials include basil, garlic, pine nuts, salt, cheese, and olive oil. This combination creates a vivid green sauce that balances bright, refreshing flavors with savory richness. Outside of Italy, however, you'll find variations that use different types of nuts like almonds and cashews, produce like spinach, cilantro, or dill, and a squeeze of citrus juice to tie everything together.
Due to its universal appeal, dozens of pre-made pesto sauces are available in most supermarkets. Each variety makes life easier for busy moms who love pasta but don't have enough time for tedious prep work. The pesto pasta recipe below only requires five ingredients, including a beef cube to make the whole dish heartier.
Ingredients for Pesto Pasta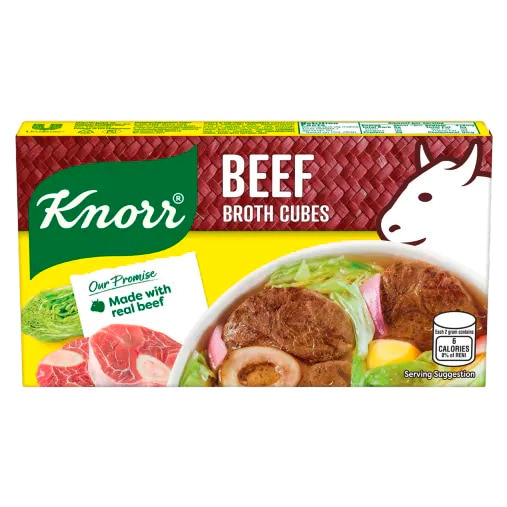 water, to cover
1 pc Knorr Beef Cube
200 g penne pasta
2-3 tbsp prepared pesto sauce
grated cheese, for serving
How to Cook Pesto Pasta
Step 1
Bring a pot of water to a boil. Add Knorr Beef Cube and simmer until dissolved, about 1 minute. Add penne and cook until al dente.
Step 2
Drain pasta. Set aside at least 1 cup pasta broth.
Step 3
Heat a pan over medium flame. Add prepared pesto sauce and cooked penne. Toss to combine. Add a few tablespoons pasta broth to help coat the noodles. Season to taste.
Step 4
Transfer to a serving dish. Top with grated cheese and garnish with fresh basil before serving.
If you have extra time on your hands, you can add other ingredients to make your pesto pasta more well-rounded. For protein, toss in shrimp, shredded chicken, or fried tofu. If you want extra zing, sauté sliced garlic in the pan before adding your sauce. Want creamy pesto pasta? Pour in cream to your sauce, plus seasonings like garlic powder and chili flakes. Don't forget to finish with a squeeze of lemon or calamansi juice! The store-bought sauce is good on its own, but your special touch can easily make it taste homemade.