Pancit guisado food trays and bilaos are massive hits, especially around party season. Next to lechon manok stalls, establishments selling stir-fried noodles are everywhere. Although convenient, takeout pancit is pricey when you need to feed a large group. Luckily, noodle stir-fries are uncomplicated to make at home.
Deciding which pancit version to make is overwhelming when there are more than a dozen options. The solution is to pick a recipe with simple pancit guisado ingredients. It also helps to select a recipe you can prep in less than an hour. Take, for example, this quick-cooking vermicelli dish you can make in a single pot.
Ingredients for Pancit Guisado Recipe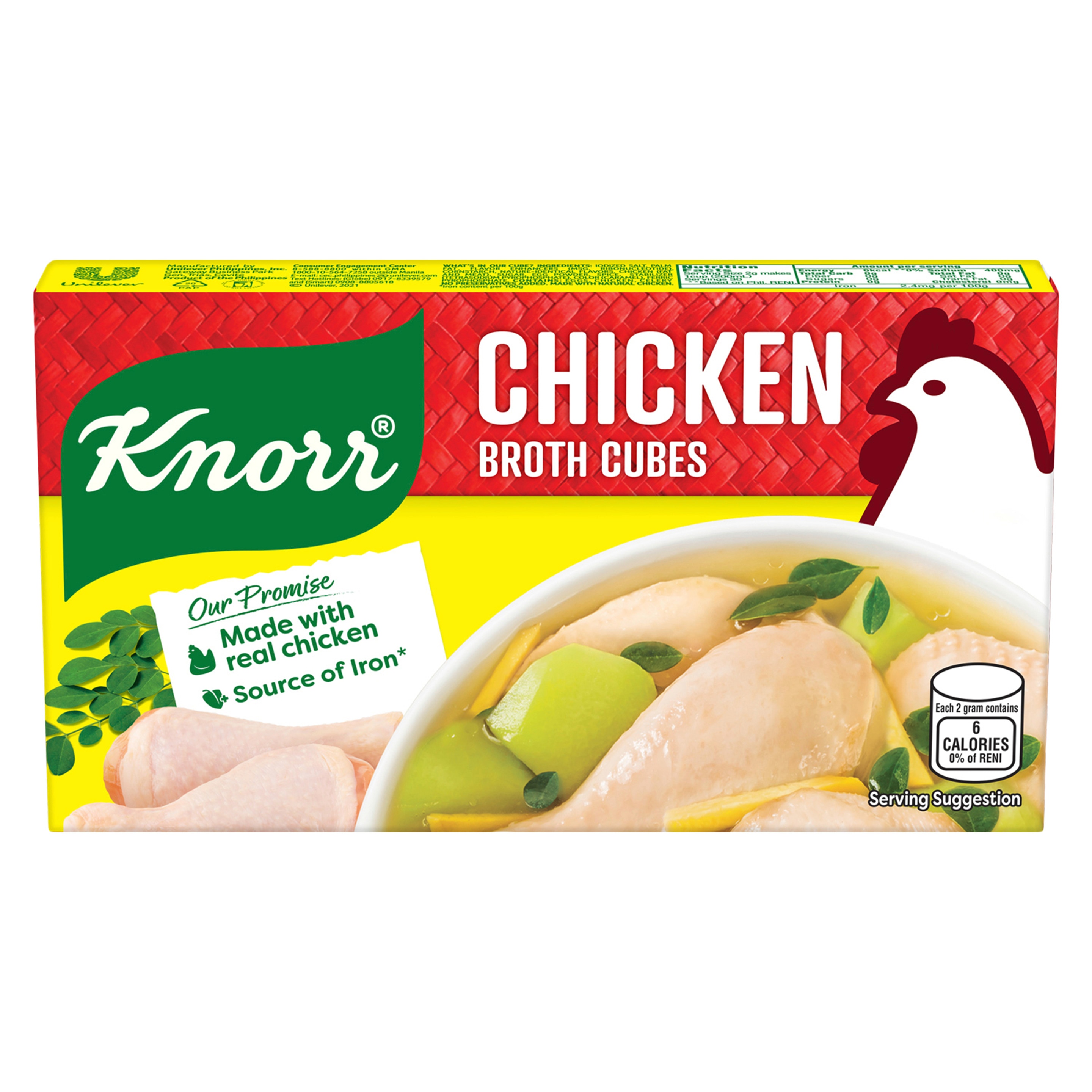 ½ cup thinly sliced pork
3½ cups water, divided
2-3 tbsp cooking oil
1 small pc red onion, chopped
6 cloves garlic, chopped
½ cup sliced chicken liver (bite-sized pieces)
1 small pc carrot, cut into strips
¼ cup chicharo, ends trimmed
2 cups cabbage strips
2 tbsp chopped kinchay
3 tbsp soy sauce
2 pcs Knorr Pork Cubes
pinch of ground black pepper and salt
1 (240-g) pack pancit bihon (vermicelli)
How to Cook Pancit Guisado
Step 1
Boil pork in ½ cup water for 10-15 minutes. Drain and set aside.
Step 2
Heat oil in a pan. Stir-fry pork until brown. Sauté onion and garlic until tender.
Step 3
Add chicken liver and stir-fry until cooked. Add vegetables and cook for 1 minute.
Step 4
Add 3 cups water, soy sauce, and Knorr Pork Cubes; mix well. Bring to a simmer. Season to taste. Transfer meat and vegetables to a bowl; set aside.
Step 5
Add noodles to the pan and cook, stirring occasionally, until the stock is fully absorbed. Transfer to a serving platter. Top with cooked meat and vegetables. Serve immediately.
Anyone can follow these five easy steps for money-saving pancit guisado for any occasion. You can even reduce cooking time further by preparing meat and vegetables ahead. Avoid spoilage by packing pre-cooked and cooled ingredients separately. On the day of your celebration, cook the noodles and finish with warmed toppings. Remember to offer pre-cut calamansi or store-bought calamansi juice to drizzle over the pancit.