Even with budget constraints, rice remains a top priority on everyone's grocery lists. Yes, it's a Pinoy food staple, but it's also filling and convenient. You can easily scoop some into a bowl, top it with a quick-cook protein, then load it up with sides. Rice toppings offer fail-sail satisfaction.
This grab-and-go meal is also ideal on low-energy days. Can you imagine needing to prepare your kids' baon, and you're out of creative juices? The last thing you want is to pack their lunch box with uninspired and innutritious food. Just think about its repercussions: they'll perform poorly in class and feel lethargic until dismissal. You can solve this dilemma by packing Filipino rice toppings in your chikiting's baonan!
Turn to fast-food chains for some fuss-free ideas that will excite your kids. The good news is you can replicate these rice meals at a fraction of the cost and with minimal effort. How? Follow this guide for effortless homemade solutions. Just don't forget to up their nutritional value by adding more veg and healthy ingredients.
Healthy Rice Bowl Ideas for Baon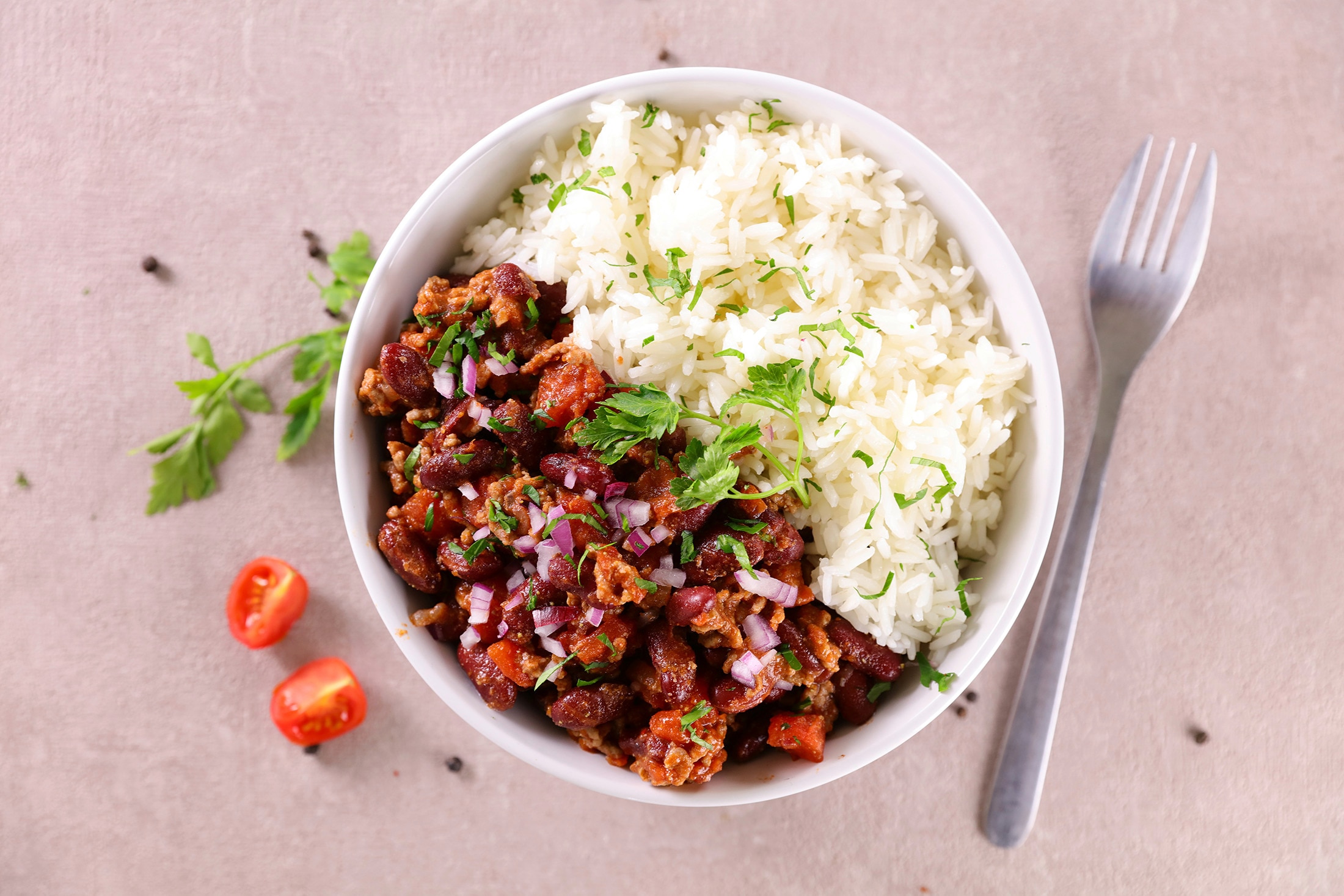 Planning the weekly menu can be challenging when feeding fussy eaters of any age. Besides sticking to a budget, you must make meals exciting and ultra-tasty. If you're stuck in a rut, these rice topping ideas below ₱200 can help you out.
Picadillo bowl
Ground meat is one of the most cost-efficient ingredients to have in your freezer. But if you want more savings, replace beef with pork in recipes. Or you can go for leaner proteins like chicken for a healthier rice bowl. You can try this substitution with a simple picadillo recipe.
But don't stop there! Sneak in more proteins by crumbling tofu into the mix. Add good-for-you vegetables, including sweet corn kernels, broccoli, and green peas. And if you plan to add a fried egg, why not try a poached one instead?
Chicken teriyaki rice meal
Prep the easiest teriyaki rice topping recipe by revamping yesterday's leftover grilled chicken. Begin by making a simple sauce with the following ingredients:
minced ginger
soy sauce
rice wine
sugar
sesame oil
Pour these ingredients into a heated pan along with your inihaw na manok strips. Simmer until the sauce is a stickier consistency. Add a few splashes of Knorr Liquid Seasoning before taking off the heat. Top over rice, then don't scrimp on the extra sauce! Serve with stir-fried vegetables and chili powder for older kids who love a spicy kick.
Shredded adobo rice topping
What's a selection of meals without the pambansang adobo? The king of Pinoy ulams is a dish that keeps well, making it a top baon option. Plus, it cooks with minimal effort and even tastes better as days pass. For more heft, spruce up your version with boiled eggs, potatoes, or pineapples. To make your bulilit's lunch more exciting, toss shredded adobo in a pan until crisp. Top it over rice and pair it with tomatoes or atchara.
Tuna rice bowl
Canned tuna is a fantastic pantry staple rich in omega-3 fatty acids and vitamins A, B, and B12. Besides sandwich spreads, you can turn this high-protein ingredient into a quick, kid-friendly rice bowl. Play around with vegetables, like julienned carrots, chopped cucumbers, and crunchy edamame, to liven up the dish. If you're feeding picky tykes, try topping the bowl with low-fat cream or cheddar cheese. Pop the baon in the oven until the top is melty.
Pork steak topping
Bistek Tagalog recipes often call for various beef cuts, which can be pricey. Skip the sirloin in favor of thinly sliced pork – the one you use for samgyupsal. Compared to thicker meat slices, these barbecue-ready pieces marinate faster and take seconds to cook. When serving, consider pairing your ulam with pickled veggies and sweetened potatoes from Korean marts.
How to Get Picky Eaters to Try Healthy Food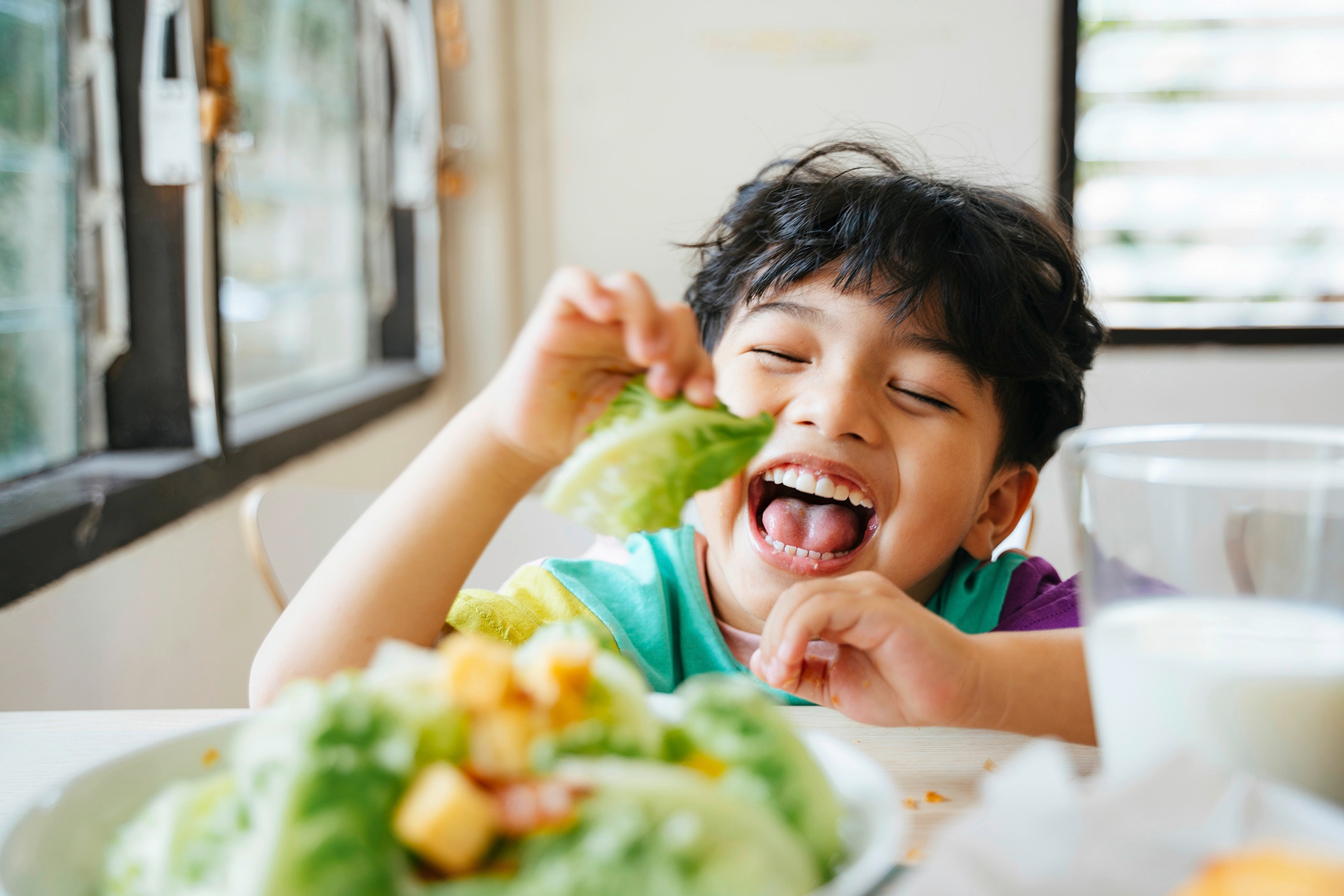 Cutting costs does not have to affect the overall quality of food you prepare for the household. There are many ways to create weekly menu items that are kid-friendly and filling yet still nutritious and affordable.
The quickest way to curb poor eating habits is to involve kids in food preparation. Here are a few ways to achieve that:
Bring them when you shop and allow them to explore the grocery with you.
Let them touch and peel eggs, smear on sauces, and plate their snacks.
Use fun cookie cutters, molds, and edible decorations to create playful food. The goal is to get your kid to show off their handiwork to classmates proudly.
Enrol older kids in cooking classes so they can learn and have fun with peers.
Feed them sweet treats and snacks but in moderation.
When you include your children in the process, you help develop their sensory skills and encourage them to try new things.
Remember, healthy rice toppings can be simple and inexpensive. Feel free to experiment with tried-and-tested recipes, substituting ingredients for affordable options. Try these ideas and expect your kids to come home with empty lunch boxes.