Bicol is widely synonymous with two things – Mayon Volcano and Bicol Express. Of the two, it's the explosive flavor of the spicy pork belly that we'd prefer to experience. Contrary to popular belief, the dish itself was not created in the Bicol province. Rather, the famous Bicol Express recipe was developed by Cely Kalaw in Malate, Manila, for a competition during the 70s.
This carinderia staple took inspiration from Bicol's Laing recipe, another popular dish made from thick coconut milk, taro leaves, and chili. In comparison to cooking taro leaves in coconut milk, Bicol Express pork cooks so much faster while still packing strong flavors. It also does not require many ingredients.

They say that if your tongue doesn't go numb or your throat isn't on fire, you're not enjoying a true Bicol Express. Let's try our modern take on this fiery and crispy pork stew.
Crunchy Bicol Express Ingredients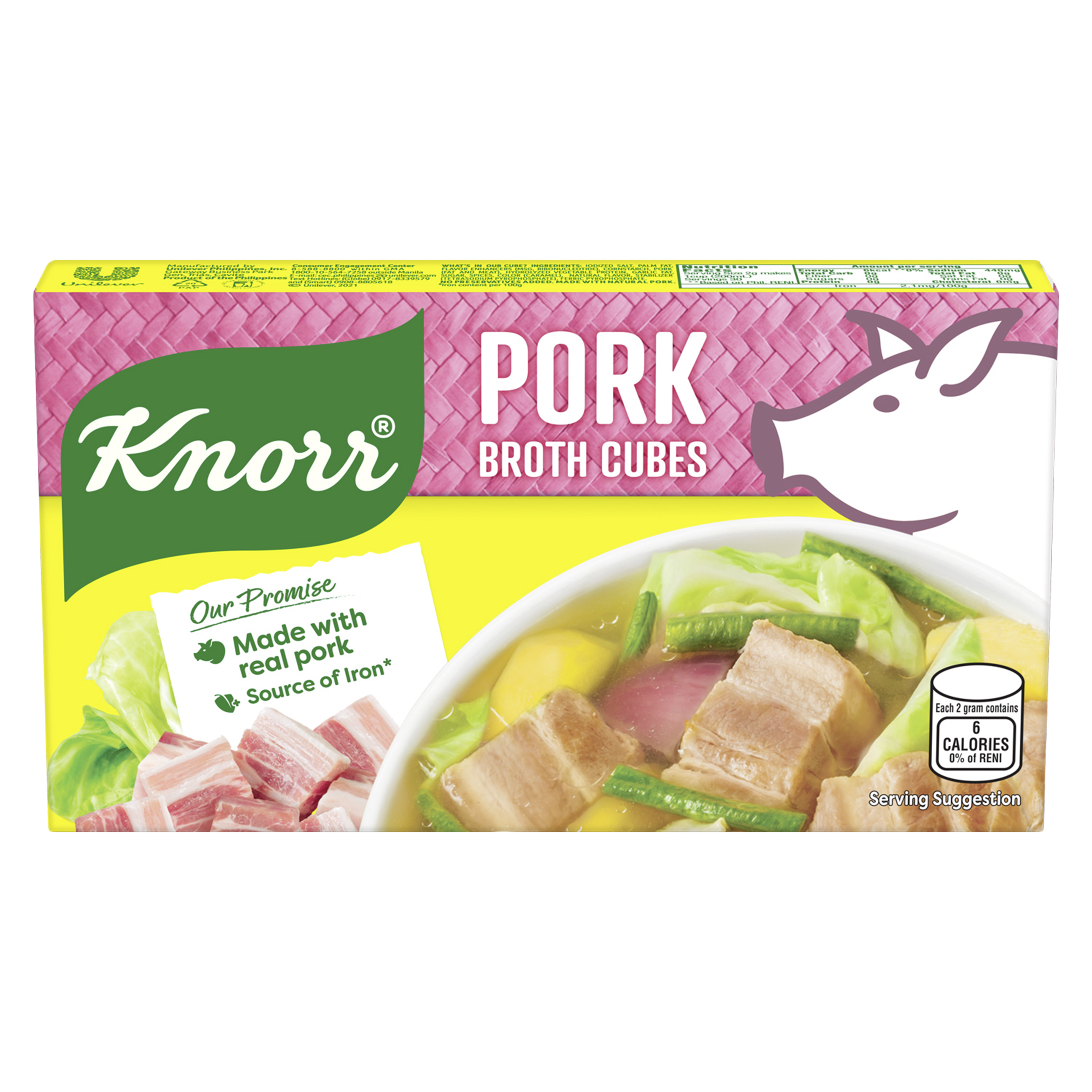 1/2 kg pork belly, sliced
water, to cover
1 pc Knorr Pork Cubes
oil for frying
2 tbsp oil
2 tbsp bagoong or shrimp paste
red and green chilies, chopped as needed
1 (29 g) pack Knorr Ginataang Gulay Mix, dissolved in 240 ml water
Cook
Step 1
If you want to have an amazing and crispy pork belly, you need to boil the pork in water with Knorr Pork Cubes first. Now, allow this to simmer over low heat until the pork is tender.
Step 2
Deep-fry the pork belly only when it has been thoroughly drained, and its surfaces are dry. You can pat dry with paper towels. Otherwise, when you place it in hot oil, the oil will splatter and might burn your skin.
Step 3

For the next step, prepare a plate or tray lined with paper towels so you can place the cooked fried belly on top. The paper towel will absorb the excess oil from the pork.

Step 4

Now, we can start preparing our sauce. Get your pan nice and hot over medium-high heat. Then, pour some oil and gently sauté the bagoong and chilies for 2 minutes.

Step 5

Add Knorr Complete Recipe Mix Ginataang Gulay dissolved in water. Let this simmer until thick.

Step 6

When your family sees a plate full of fried pork topped with some spicy gata sauce, they will not be able to contain their excitement! Get your camera phone ready because you'll want to capture their happy faces when taking that first bite.
Common Bicol Express recipe serves tender pork bits covered in creamy and spicy coconut sauce. What makes this recipe extra special is the added texture of the crunchy pork. Using Knorr Ginataang Gulay Mix eliminates the need to squeeze coconut milk by hand. This saves you valuable time, especially when your family is excited to savor it over steaming white rice. We find this recipe a great way to use up any leftover Lechon Kawali. For tomorrow's lunch and dinner, try cooking our Pork Menudo and Paksiw na Bagus recipes.