Whether you're celebrating a birthday, anniversary, or another milestone, Kalderetang Baka is one dish to prepare to make special moments more memorable. The amount of time to cook this beef stew signifies how much you appreciate your loved ones. But that doesn't mean you should wait for a special occasion to serve Beef Caldereta. Nowadays, it's a common menu for an everyday meal.
The perfect family dish, Kalderetang Baka is best shared with loved ones. We present you a simple Kalderetang Baka recipe with minimal prep time. The secret ingredient is Knorr Beef Cube to add that extra beefy linamnam. It's so delicious, your loved ones will be getting seconds (or even thirds!).
Here's all you need to make a Kalderetang Baka that's bursting with flavor.
Kalderetang Baka Ingredients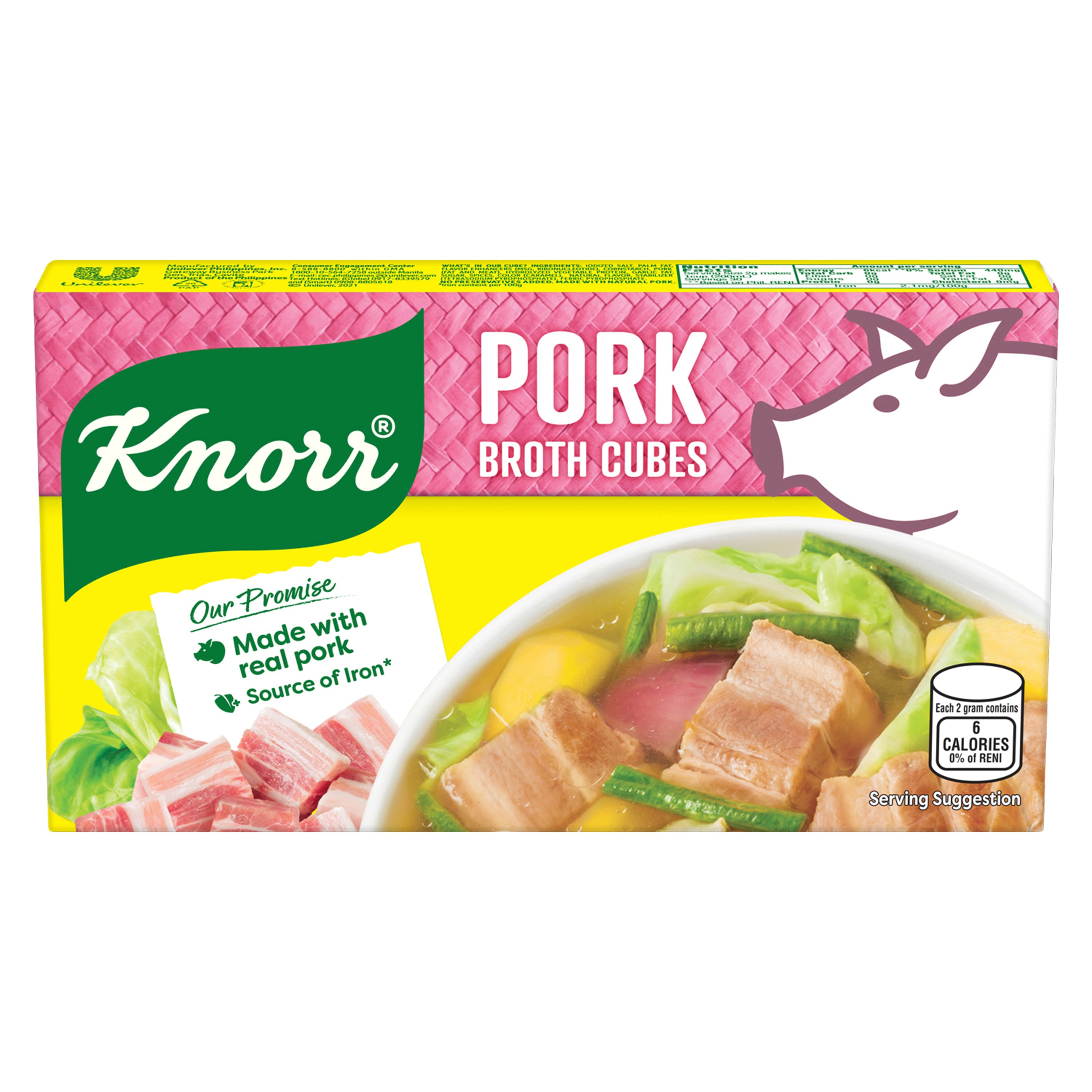 1 kilogram beef kaldereta cut or shortribs
2 pcs onion, quartered
water, enough to cover meat
4 tbsp canola oil
1 pc onion, chopped
5 cloves garlic, chopped
1 small can liver spread
1 (70 g) pack tomato paste
2 pcs bay leaves
1 pc Knorr Beef Cube
4 pcs potatoes, peeled and cut into cubes
2 pcs carrots, peeled and cut into cubes
1 pc green bell pepper, deseeded and cubed
1 pc red bell pepper, deseeded and cubed
1/2 cup pitted green olives (optional)
1/2 cup quick-melt cheese, grated (optional)
Cook
Step 1
Begin by tenderizing the beef in water. Pour water enough to cover the meat with the quartered onions. Simmer, covered, until beef is tender. Remove the scum that has formed on the surface. Once the beef is tender, strain out from the broth and set aside beef and the broth.
Step 2
Get a pan and make it nice and hot over medium heat. Pour some oil and throw in the onions and garlic and sauté until light brown in color.
Step 3
Add in the tenderized beef and saute for 1 minute.
Step 4
Stir in the liver spread, tomato paste and bay leaves. Mix well.
Step 5
Add 1½ cups of the broth and Knorr Beef Cube. Simmer for 5 minutes before adding the potatoes and carrots. Continue to simmer until vegetables are tender and the sauce has slightly thickened.
Step 6
Lastly, add bell peppers. You may also add the olives and cheese at this point if desired. And that's it! Classic Beef Caldereta is best enjoyed with the company of family because something as good as this is best shared with loved ones.
This recipe guarantees a lip-smacking Kalderetang Baka with each bite carrying maximum flavor. The hearty mix of melt-in-your-mouth beef, tomato-based stew, and a variety of veggies make for a satisfying meal. Enjoy this Filipino family favorite with masarap side dishes, from Cheese Bacon Pandesal to Sinangag Garlic Rice!