Celebrating Lunar New Year is one of the many practices Filipinos participate in annually. Besides checking predictions based on the Chinese zodiac and securing lucky charms, many also make an effort to prepare a feast for loved ones. Customarily, the spread will consist of meaty dishes, dumplings, seafood, fried rice, and round and sticky dishes for good measure. Others also take this chance to master cooking their favorite Chinese food, from pork siomai to colorful chopsuey recipes.
Did you know that it only takes about 30 minutes to whip up a simple chopsuey recipe? Plus, you can make it with whatever veggies you have in stock. Don't hesitate to replace any ingredient that might fetch a higher price than usual. Good fortune and satisfying flavors await those who are resourceful in the kitchen.
Chopsuey Recipe Ingredients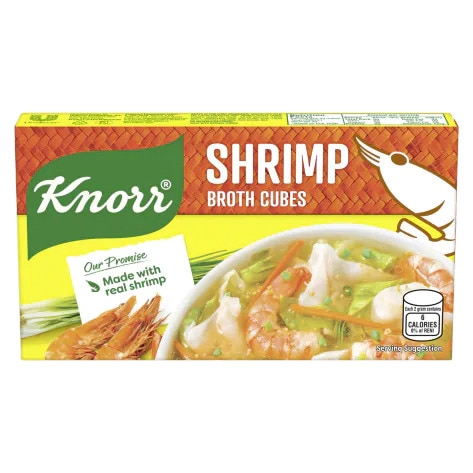 1 tbsp cooking oil
3 cloves garlic, minced
½ pc red onion, minced
¼ cup chicken liver (sliced into bite-sized pieces)
½ cup chicken breast cubes
pinch of ground pepper
½ cup cauliflower florets
½ cup thinly sliced carrots
¾ cup water
1 pc Knorr Shrimp Cube
⅓ cup Baguio beans
¼ cup sliced celery stalks and leaves
¼ cup sliced red and green bell peppers
1 cup sliced cabbage
½ cup thinly sliced singkamas
2 tbsp oyster sauce
2 tbsp cornstarch, dissolved in 2 tbsp water
How to Cook Chopsuey With Liver
Step 1 :
Heat oil in a wok over medium-high flame. Sauté garlic and onions until fragrant.
Step 2:
Add chicken liver and cubes. Sauté for 2 minutes, then season with pepper. Stir-fry for 1 minute.
Step 3
Add cauliflower, carrots, water, and Knorr Shrimp Cube. Cover and simmer for 5 minutes.
Step 4
Add Baguio beans, celery stalks, and bell peppers. Toss, cover, and cook for 3 minutes.
Step 5
Add celery leaves, cabbage, singkamas, oyster sauce, and dissolved cornstarch. Cook until the sauce thickens to your desired consistency. Serve immediately.
Got leftovers after your party? Transform extra servings of vegetable chopsuey into any of these simple ideas:
Pancit canton: Keep the celebration going by turning excess chopsuey into delicious pancit. Just toss the veggies with cooked noodles, and done! Serve with calamansi and Knorr Liquid Seasoning on the side.
Soup: Transform chopsuey into a pot of creamy and comforting sopas. Make the classic dish in minutes by mixing the vegetables with your go-to macaroni soup
Fried rice: Make speedy fried rice packed with vitamins and nutrients! Serve it with a sunny-side-up egg or last night's lumpiang shanghai.
Omelet: Make your usual egg dish healthier by combining it with hearty chopsuey. This quick trick cuts down on prep and cooking time immensely.
According to Chinese belief, vegetable-filled dishes symbolize energy, renewal, spring, progress, and wealth. If you want to attract these in the coming year, make sure to include this chopsuey recipe in your lineup. Plus, it's wallet-friendly, versatile, and incredibly nutritious. How's that for an auspicious start to the Year of the Rabbit?