Are you looking for ways to stretch your weekly food budget? Tough times call for tough tightening measures. Thankfully, you can add many inexpensive ulam ideas to your menu rotation. Nutritious and delicious meals, like this beef giniling recipe, can fit easily into your budget – and you can get it done in 30 minutes.
Ground meat, particularly beef, is an inexpensive way to add protein to your family's diet. It is easy to tweak to suit your taste and cooks quicker than other cuts! You don't need to wait long to make it tender, helping reduce your utility costs.
Make any giniling recipe healthier by adding some vegetables. You can also pair it with other nutri-sarap components. Try this beef giniling with fried eggs and bananas, like a classic arroz ala cubana, for a meaty meal that doesn't put a dent in your wallet.
Ingredients for Beef Giniling Recipe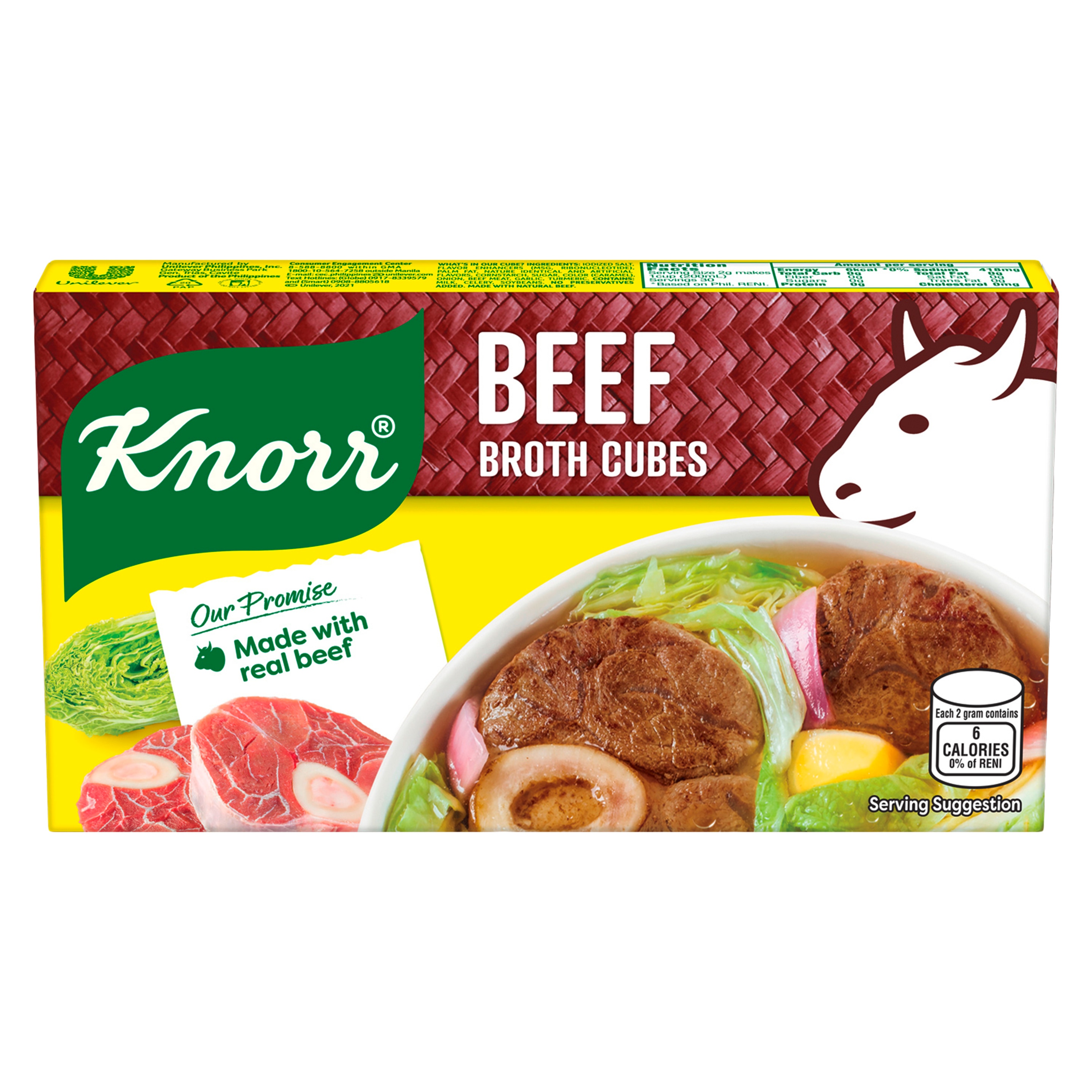 2 tbsp cooking oil
½ pc onion, chopped
2 cloves garlic, chopped
200 g ground beef
1 tbsp tomato paste
1 pc Knorr Beef Cube
1 pc potato, diced
1 pc carrot, diced
¼ cup water
6 pcs quail eggs, boiled and peeled
How to Cook a Beef Giniling Recipe
Step 1
Heat oil in a pan over medium heat. Sauté onion and garlic until fragrant. Add ground beef and cook until lightly browned.
Step 2
Add tomato paste, Knorr Beef Cube, potato, carrot, and water. Simmer until the potatoes are tender.
Step 3
Add quail eggs. Serve hot.
If you prefer a beef giniling recipe with no tomato sauce, you can substitute it with soy sauce or Knorr Liquid Seasoning. Or you can omit it altogether, making the dish less likely to spoil. Some families also prefer an umami-filled beef giniling with oyster sauce. Go ahead and add a tablespoon or more, depending on your preference.
And because this beef giniling recipe is wonderfully versatile, you're free to add veggies, like peas, broccoli, cabbage, or baby corn. You can also swap the quail for regular chicken eggs if this is the ingredient you have on hand. Got leftovers? Toss them in tomorrow's omelet, scrambled eggs, or tortang talong.