Filipino arroz a la cubana differs from other versions in one crucial way: it requires sautéed ground meat. Spanish-style arroz a la cubana recipes seem more straightforward, calling for white rice, tomato sauce, and fried eggs. Plantains or bananas are optional. Pinoys merged these ingredients with another Latin American delight – picadillo – to create something extra delicious. These days, busy home cooks can always rely on this dish for quick, complete meals with a unique balance of sweet and savory flavors.
Arroz a la cubana is terrific for meal prepping since it keeps well in the fridge and tastes just as good after reheating. As mentioned, the most crucial element is the ground meat, so pay close attention to it. Purists will go for beef, but you can swap it out for pork or vegan alternatives that offer the same texture. Season generously, add lots of bite-sized veggies (and raisins for sweetness), and don't skip the broth cube for that coveted umami!
Ingredients for Arroz a la Cubana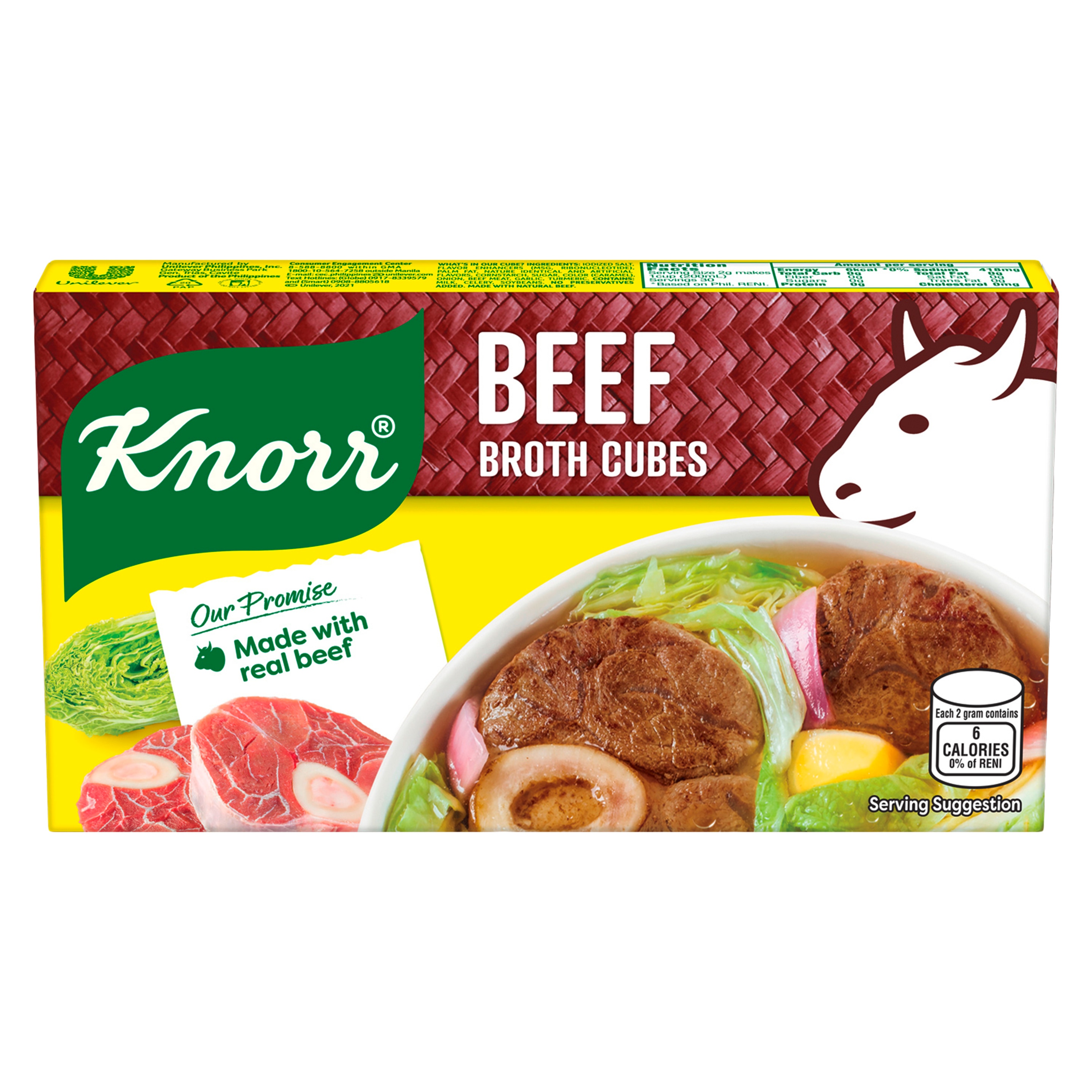 2 tbsp cooking oil
1 pc onion, chopped
4 cloves garlic, chopped
1 tbsp tomato paste
1 pc Knorr Beef Cube, mashed
500 g lean ground beef
1 cup diced vegetables, like potatoes, carrots, and bell peppers
¼ cup raisins
black pepper, to taste
fried egg, fried saging na saba, and rice, to serve
Filipino-Style Arroz a la Cubana Recipe
Step 1
Heat oil in a pan over medium-high flame. Sauté onions, garlic, and tomato paste until fragrant, about 2 minutes.
Step 2
Add Knorr Beef Cube; mash and mix well. Add beef and sauté until cooked. Add vegetables and cook until tender.
Step 3
Mix in raisins and season with pepper. Remove from heat. Serve with fried eggs, saba bananas, and rice.
Add chilies or cayenne pepper if you want your arroz a la cubana to have some heat. This recipe recommends a few veggies to mix with the ground meat, but you can also leave them out. Or go the extra mile and load it with colorful ingredients like peas, corn, and fresh tomatoes. As long you cover the essential components (meat, eggs, saba bananas, and rice), you can customize this arroz a la cubana recipe to your tastes. It's all about maximum flavor for maximum convenience, so work with what you've got!