Just because veggies are becoming pricier by the day doesn't mean you should skip them in your meal planning! Try these wallet-friendly variations on the classic ginataang gulay. They're nutritious, delicious, and all under ₱200 for the full recipes. That's multiple servings of vegetables for less than the cost of one ready-made supermarket salad.

What's more, these ginataang gulay recipes are terrific for meal prep. Cook a big batch for the week, freeze portions in individual containers, and then heat them when you're ready to eat. It's an easy way to ensure that you have at least one meal with veggies every day!

Ginataang Gulay: 5 Easy Recipes Below ₱200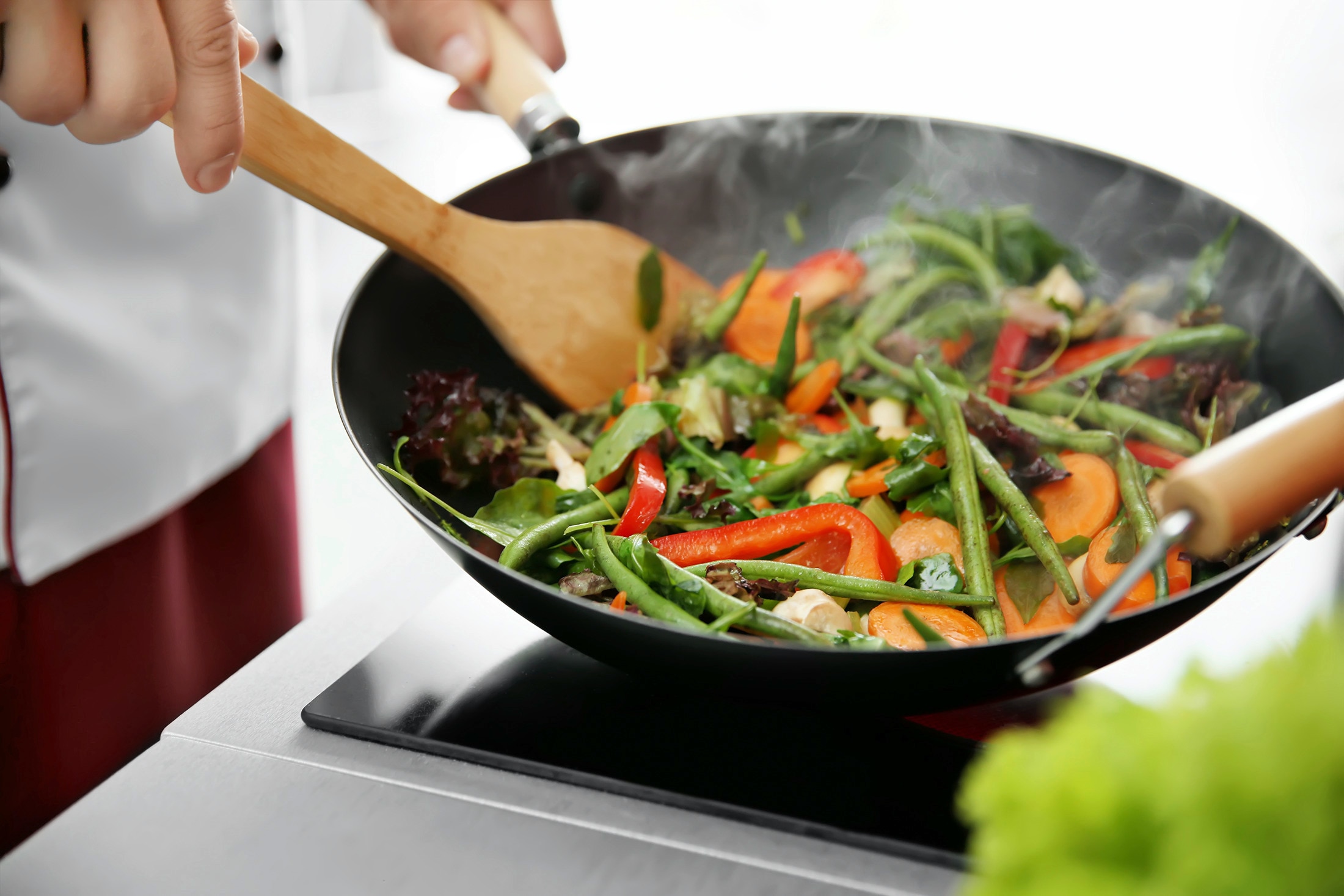 Your list of essential ginataang gulay ingredients wouldn't be complete without Knorr Ginataang Gulay Mix. This all-in-one blend comes with real kakang gata, seasonings, and spices – everything you need to make your coconut veggie dishes stand out.
1. Ginataang kalabasa at sitaw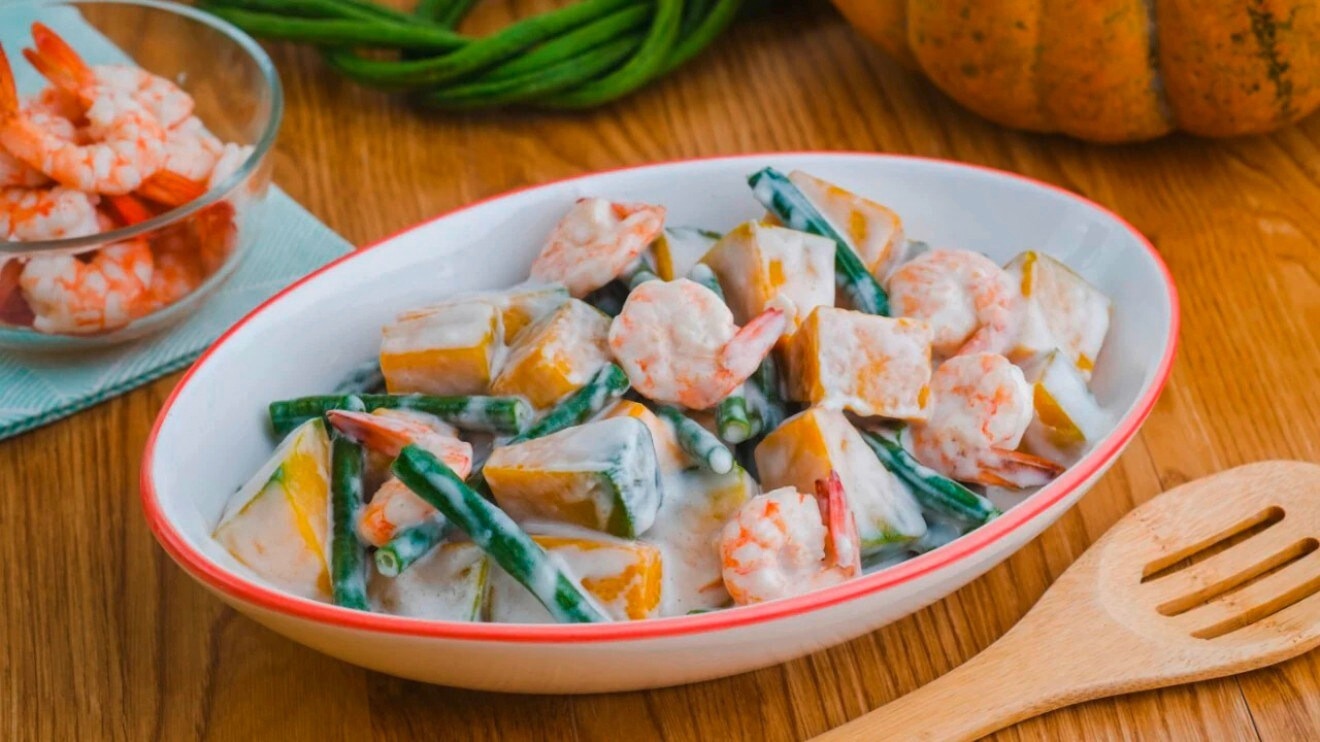 Everybody learning how to cook ginataang gulay starts with this comforting classic. It's one of the simplest and most well-balanced dishes you can make. You get creamy sweetness from the kalabasa, crunch from the sitaw, and light protein from the plump shrimp. It's filling as a vegetarian ulam, too, so feel free to skip the shellfish to make this even more budget-friendly.
Costing:
70 g shrimp – ₱44
1 pack Knorr Ginataang Gulay Mix – ₱26.55
1½ cups water – ₱1.50
2 tbsp cooking oil – ₱6
3 cloves garlic – ₱0.75
½ onion – ₱10
500 g kalabasa – ₱45
200 g sitaw – ₱50
Total: ₱183.80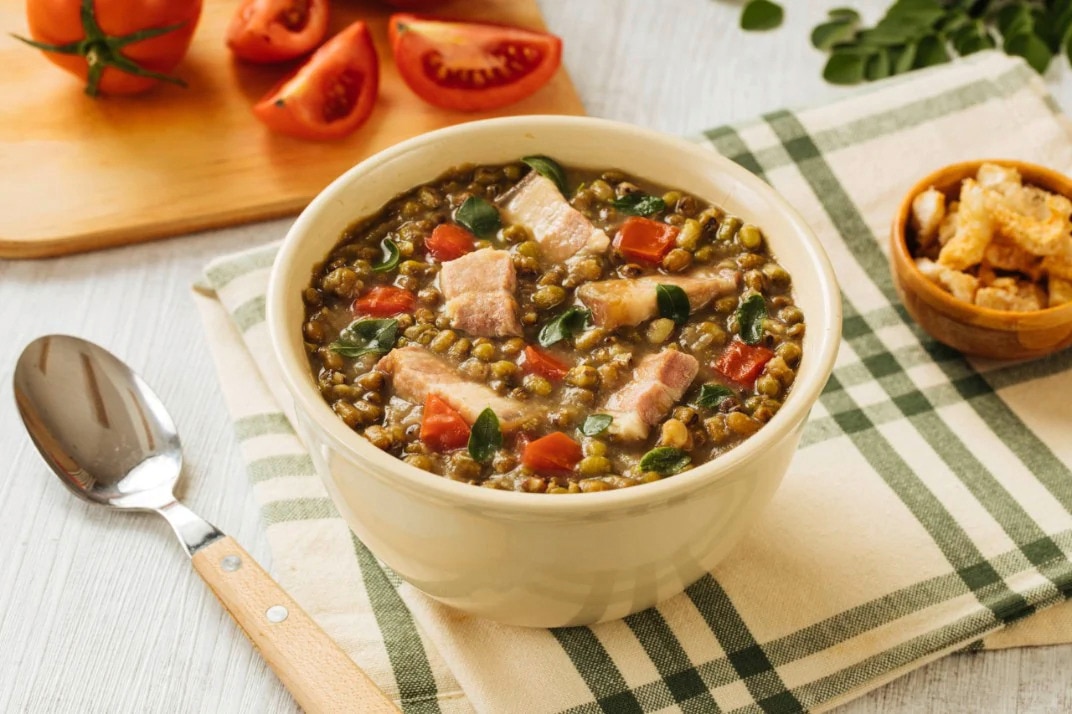 If you want to update how you enjoy your monggo, add gata to your guisado. It lends a creamy quality to the dish that complements the earthy legumes. Liempo makes this ulam meatier but, unfortunately, drives up the cost. Add pork cubes to recreate that rich flavor without using a pricey pork belly. Then, top it with crunchy chicharon.
Costing:
1 cup monggo – ₱50
2½ cups water – ₱2.50
1 cup medium kalabasa – ₱18
2 tbsp oil – ₱6
½ pc white onion – ₱10
5 cloves garlic – ₱1.25
½ cup shrimp – ₱32
1 pc Knorr Pork Cube – ₱6
1 pack Knorr Ginataang Gulay Mix – ₱26.55
½ cup ampalaya leaves – ₱13
½ cup vegetable chicharon – ₱10
Total: ₱175.30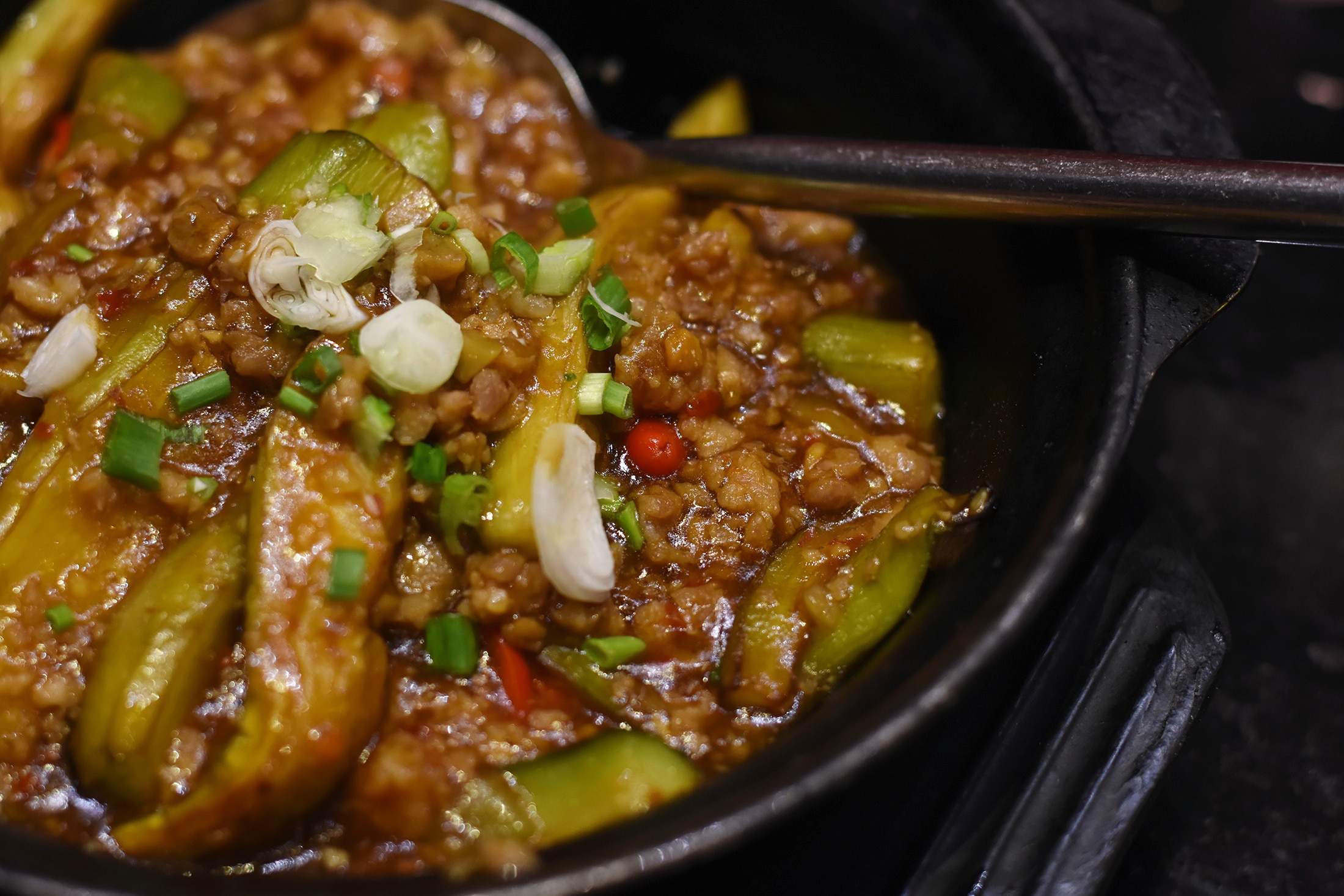 Eggplant has a tender, fibrous texture that masterfully soaks up flavors when cooked. Some describe it as "meat-like," giving any dish a satisfying mouthfeel. It shines in this ginataang talong recipe, which combines ground pork and eggplant in a rich, mildly spicy coconut sauce.
Costing:
1 tbsp vegetable oil – ₱3
1 cup ground pork – ₱76.50
2 tbsp onion – ₱5
300 g eggplant – ₱60
1 pc Knorr Pork Cube – ₱6
1 pack Knorr Ginataang Gulay Mix – ₱26.55
2 cups water – ₱2
3 pcs green chili – ₱9
Total: ₱188.05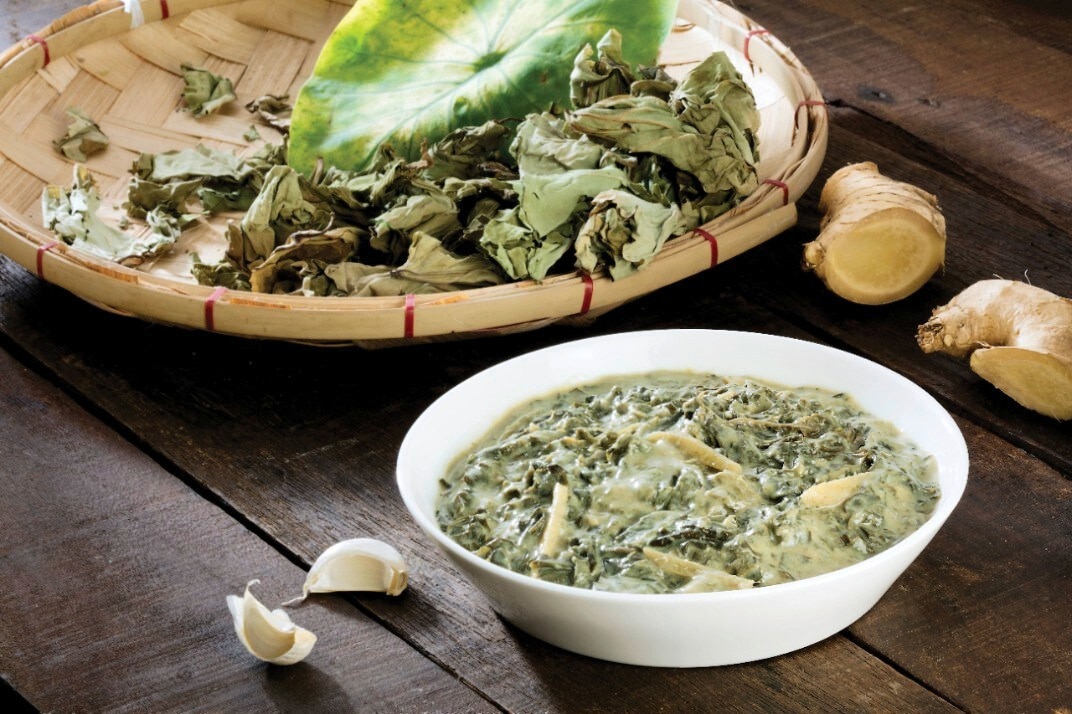 Pinoy home cooks never let anything go to waste – and laing is proof. This traditional Bicolano dish has one core ingredient: leaves plucked from the tops of the taro root. These mild, nutty greens are comparable to spinach in versatility and vitamin benefits but are much more affordable. Laing elevates these humble greens with a handful of spices and coconut milk.
Costing:
1 tbsp cooking oil – ₱3
1 pc onion – ₱20
1 clove garlic – ₱0.25
1 pc medium ginger – ₱7
1 pack Knorr Ginataang Gulay Mix – ₱26.55
2 cups water – ₱2
½ pack dried gabi leaves – ₱50
2 pcs sili – ₱6
Total: ₱114.80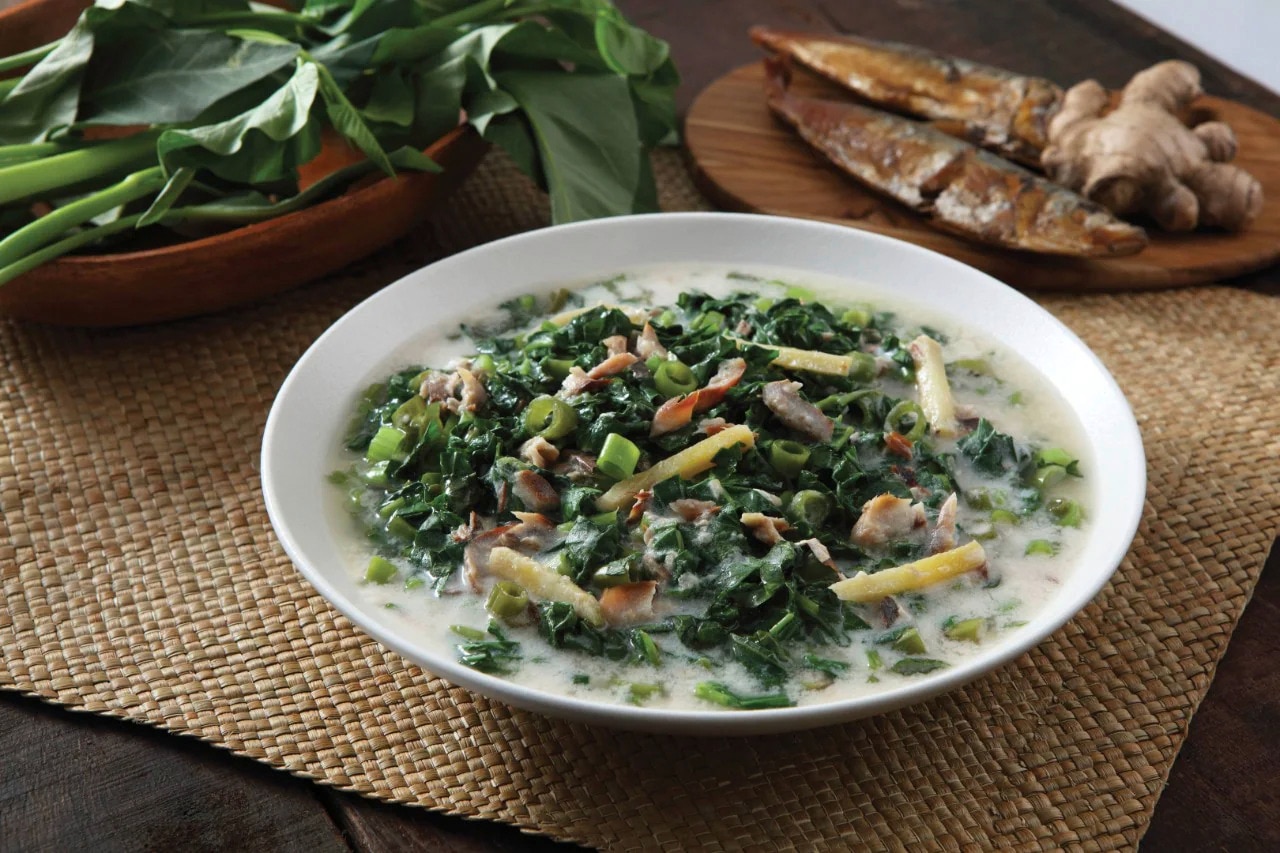 Gising-gising is a local veggie stew from Nueva Ecija and Pampanga. Its name translates to "wake up, wake up," which alludes to how spicy it can be. Traditional recipes use sigarilyas (winged beans), but this calls for kangkong – a substitute that may be easier to find in groceries. Tip: add a tablespoon of bagoong to your gising-gising for deeper umami.
Costing:
1 tbsp cooking oil – ₱3
1 pc ginger – ₱6
2 clove garlic – ₱0.50
1 pc onion – ₱20
1 pack Knorr Ginataang Gulay Mix – ₱26.55
1 cup water – ₱1
1 bundle kangkong – ₱15
1 pc tinapa – ₱30
2 pcs sili – ₱6
salt and pepper – ₱2
Total: ₱110.05
These costings are based on market prices at the time of publishing (February 2023). Unfortunately, the prices of local veggies have been unpredictable, so you may need to adjust some recipes to suit your budget. But don't worry – even if you need to swap out a few fresh ingredients, the key to a satisfying ginataang gulay is all in the seasoning mix!