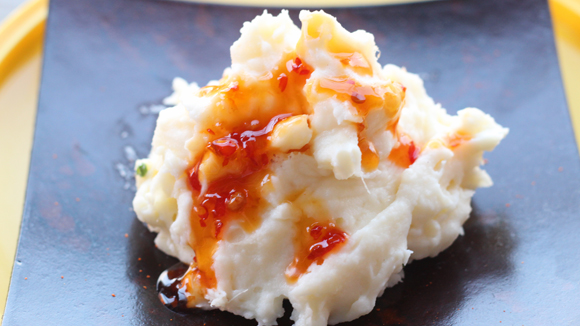 Get your potato masher ready to prepare this recipe. It is made with a mix of butter, milk, local Uziza leaves & Knorr seasoning.
30 Minutes

Cooking Time

Medium

Difficulty

10 Minutes

Prep Time

2 People

Serves
Boiled yam chunks
Butter - softened/room temperature
Milk - slightly warmed
Salt
Ground Uziza seeds
Get your tools ready. You will need a fork or a potato masher.

Boil your yam in cubes with salt and water till it is soft.

Once it is almost soft, warm your milk slightly. Just slightly. If your butter is not soft i.e. room temperature, heat it lightly in a microwave for 5 seconds.

Drain the yam cubes

Once the yam cubes have been drained, add butter, milk and a pinch of salt then proceed to mashing it. You must do this gently. i.e. do not over beat the yam

Keep mashing the yam gently till it is smooth and creamy. Add more butter, or milk as you go along just in case it is too thick sprinkle in about 1/2 a teaspoon of Uziza for flavour and heat.

Taste and decide if you want to add more or not. Also taste for salt and add more if necessary.