Did you resolve to eat more nutrient-rich meals this year? Keep yourself on the healthy track with stir-fried vegetables. Try these 12 simple yet satisfying recipes – there's a new one for every month. All are easy to prepare (just slice and dice your ingredients!) and highly customizable. Plus, you'll only need a single pan to cook. With fewer dishes to wash, you'll have more time to spend with your family.
Enjoy these stir-fries as your main ulam with rice or noodles. Or, have them as a side dish with any meal. As long as you're able to sneak those veggies into your daily diet, you can count it as a win. Here's to committing to healthier habits in the new year!
12 Stir-Fried Vegetable Recipes to Make for Every Month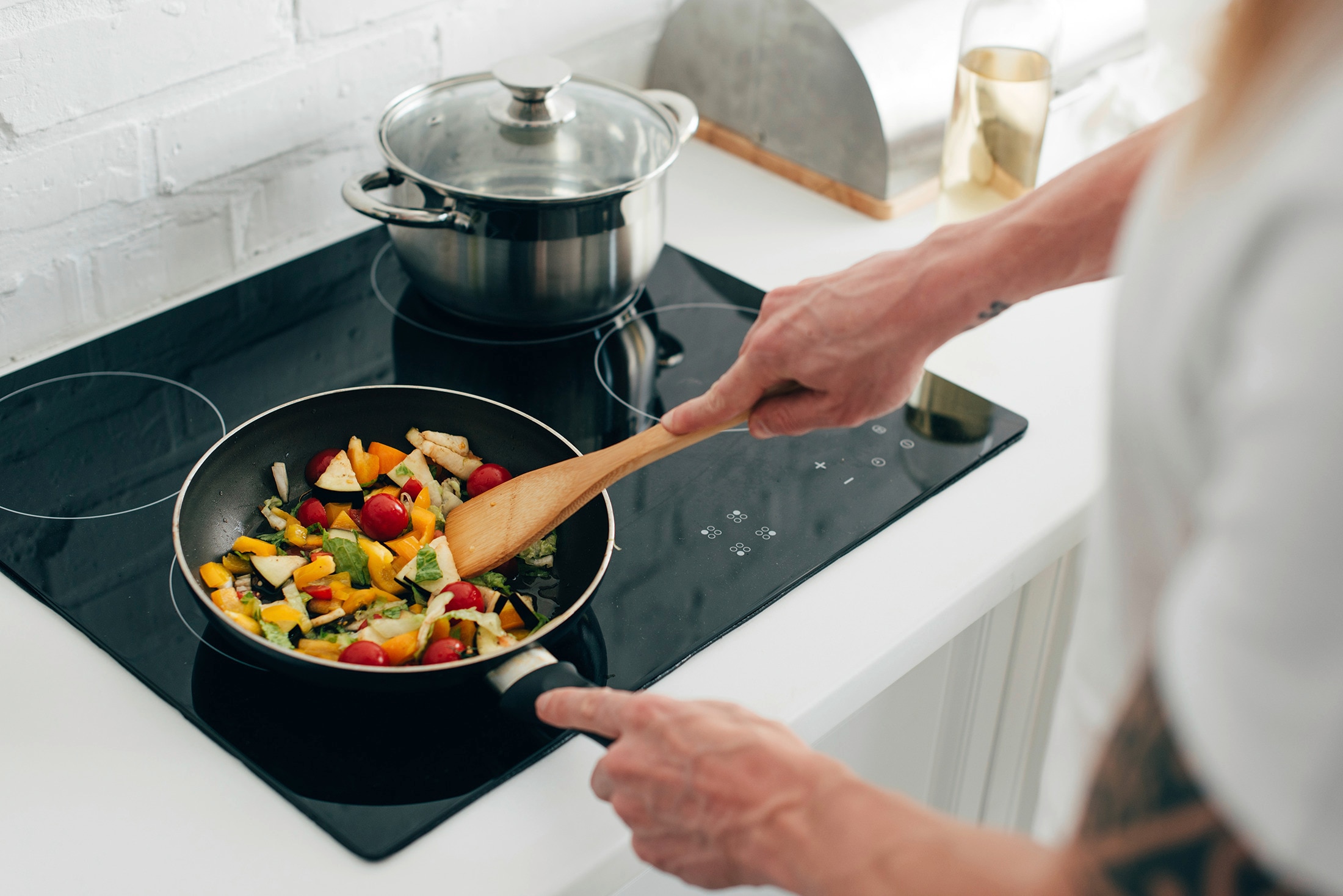 Keep your meals exciting by trying a new veggie stir-fry every month!
January: Vegetable medley
Start the year on a vibrant note with a stir-fried mixed vegetable medley. It's the perfect opportunity to finish leftover produce from the holiday season. Throw together all the odds and ends! Maybe you've got tomatoes that didn't make it into your spaghetti sauce or excess tsitsaro and carrots from your family's pancit. Just sauté, season, and serve.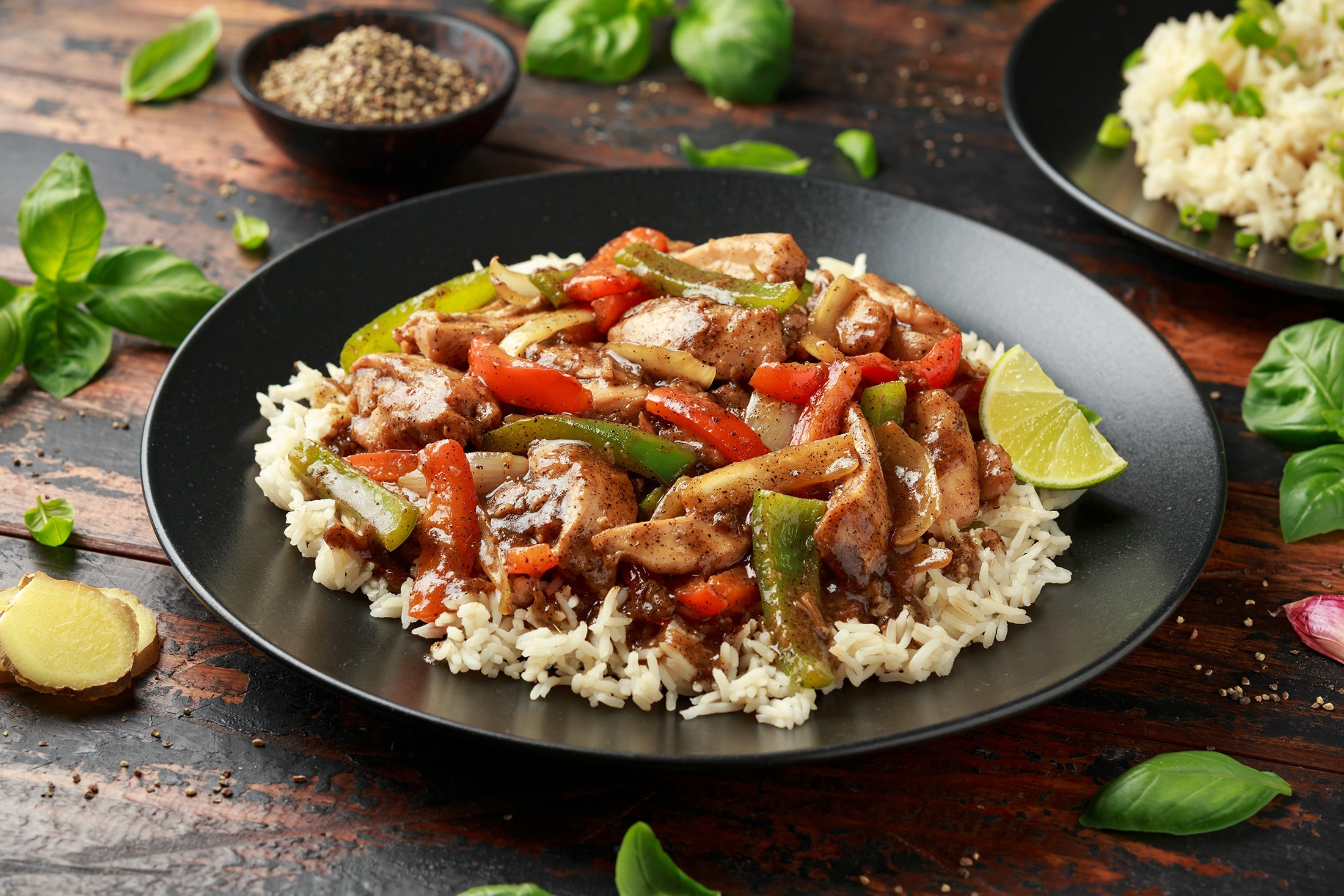 For the month of love, why not treat your partner to a restaurant-quality vegetable stir-fry recipe with Asian flavors? This simple chicken dish is extra tasty thanks to the umami-packed combination of Knorr Liquid Seasoning and sesame oil. Bell peppers lend sweetness and color, while siling labuyo spices things up for Valentine's.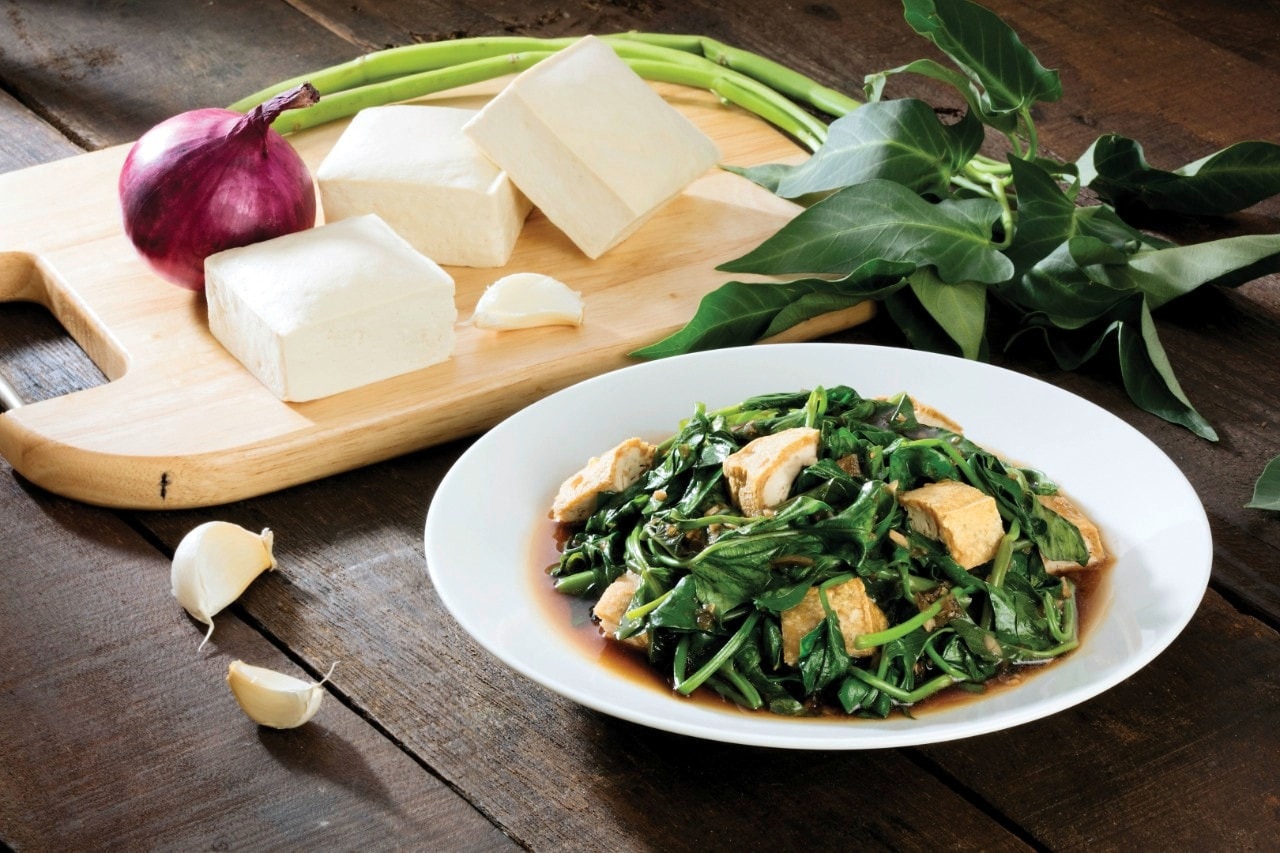 If you observe meatless days during the Lenten season, it's good to have protein-rich alternatives ready to go. This recipe combines tofu with kangkong leaves so you can fill up on greens, too. Pro-tip: stir-frying vegetables in oyster sauce adds beefiness without using meat!
April: Chinese-style tomato and egg
By April, summer is in full swing. That means ripe, juicy tomatoes are in abundant supply. You can make hundreds of recipes with this pantry staple, including a Chinese-style egg and tomato stir-fry. The dish elevates basic scrambled eggs with scallions, soy sauce, and rice wine. It comes together in just 15 minutes, so you won't even break a sweat.
May: Bắp xào (Vietnamese street corn)
Do you want to explore new flavors this year? Make the most of farm-fresh sweet corn by whipping up bắp xào at home. This Vietnamese street food features corn, scallions, and dried shrimp (called tom kho). Sauté everything in butter until fragrant. This sweet-savory snack makes for an energizing merienda that keeps you going through various summer activities.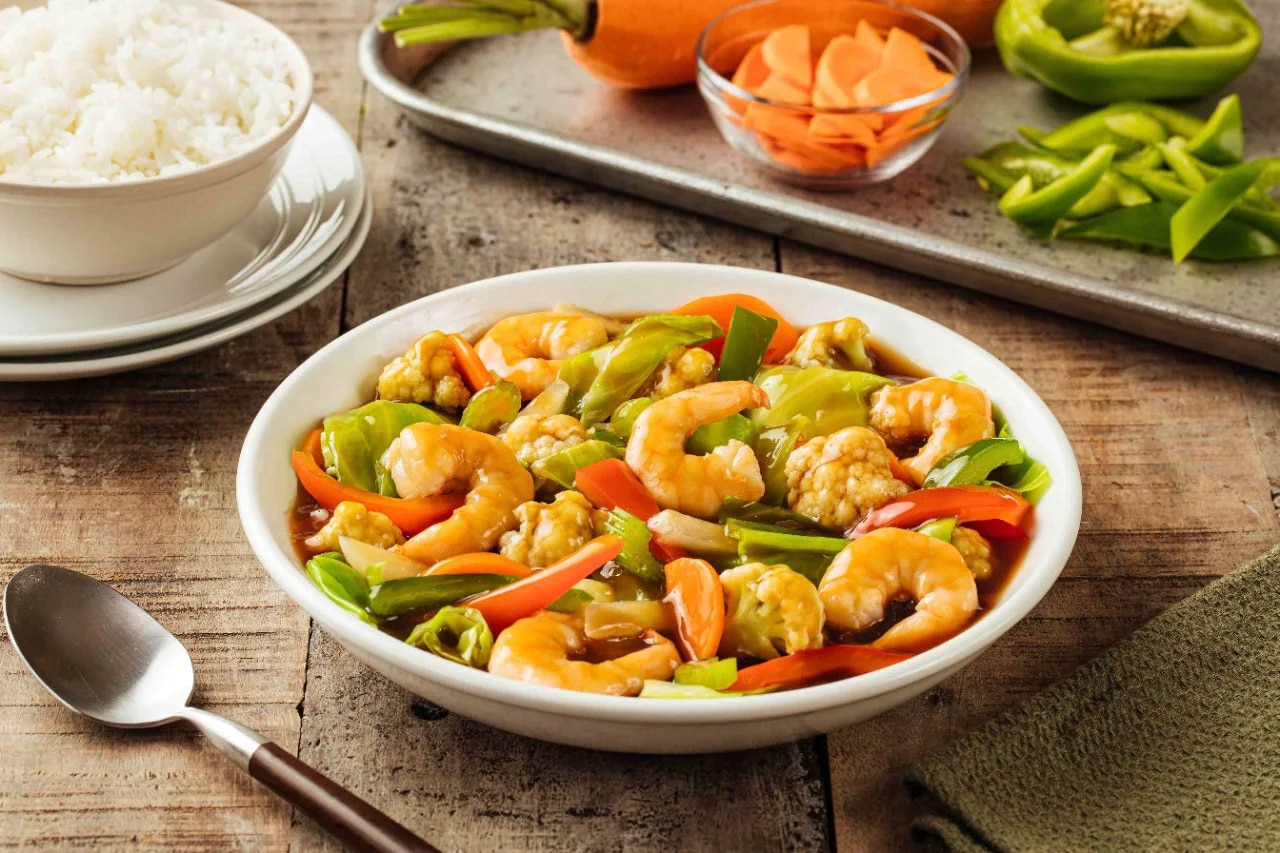 Greet the rainy season with chopsuey, a comforting Chinese-inspired healthy vegetable stir-fry. Its name roughly translates to "miscellaneous leftovers," which means you can make it with anything you want. Filipino-style chopsuey is mainly veggies (like cauliflower, carrots, and Baguio beans) tossed in a glossy sarsa. Feel free to add shrimp, pork, or chicken for protein, but a vegetarian version can be just as filling.
July: Chana dal (Indian spiced chickpeas)
Chana dal uses nutty chickpeas, but you can also use lentils, beans, and other similar ingredients to achieve a basic dal. Stir-fry spices, aromatics, and canned tomatoes together before tossing in your legumes to pack them full of flavor. A warm bowl of dal with rice or flatbread is pure comfort on rainy days.
August: Corned beef and cabbage
Filipino home cooks know how to bring out the best in canned goods. This easy, baon-friendly recipe is proof. It transforms a simple can of corned beef into a more nutritious dish with cabbage and onions. Plus, the subtle sweetness of the veggies balances out the salty meat. It's a guaranteed hit with kids, making back-to-school season less hectic for parents.
September: Japchae (Korean stir-fried glass noodles)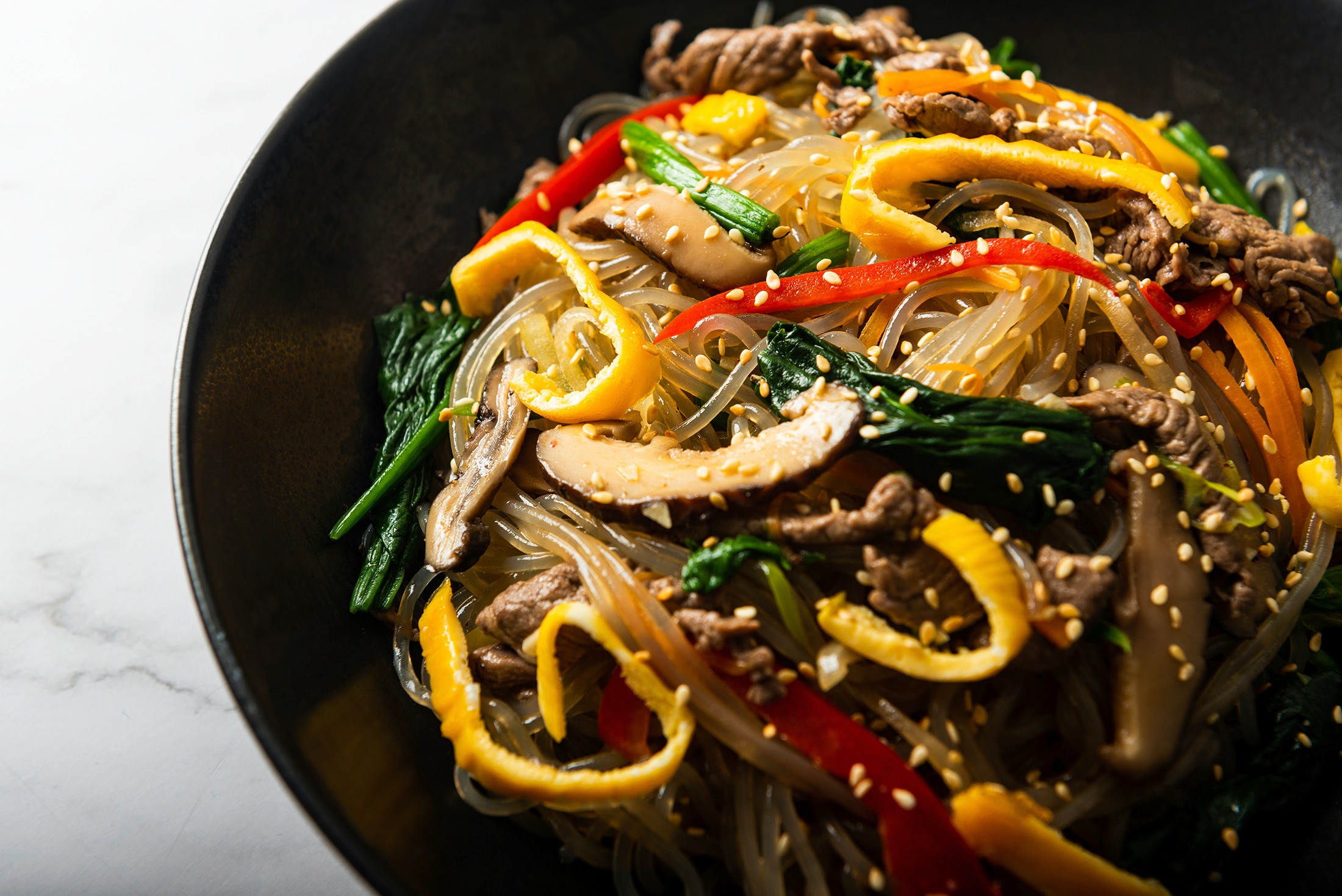 For many Pinoys, the chilly "ber" months mean endless packets of instant noodles. Want a healthier option? Homemade japchae is the way. This chewy Korean noodle dish is sweet, savory, saucy, and loaded with colorful veggies. Have it as banchan (a side dish) with your meaty KBBQ spread or as a more exciting alternative to pasta salads.
Cauliflower, along with its green cruciferous cousin broccoli, is a winter or cold-climate vegetable. But you can enjoy it anytime if you opt for frozen cauliflower. Try this chili chicken stir-fry recipe for a cozy meal. It calls for fresh florets, but the frozen stuff works just as well. It's equally nutritious and even more budget-friendly!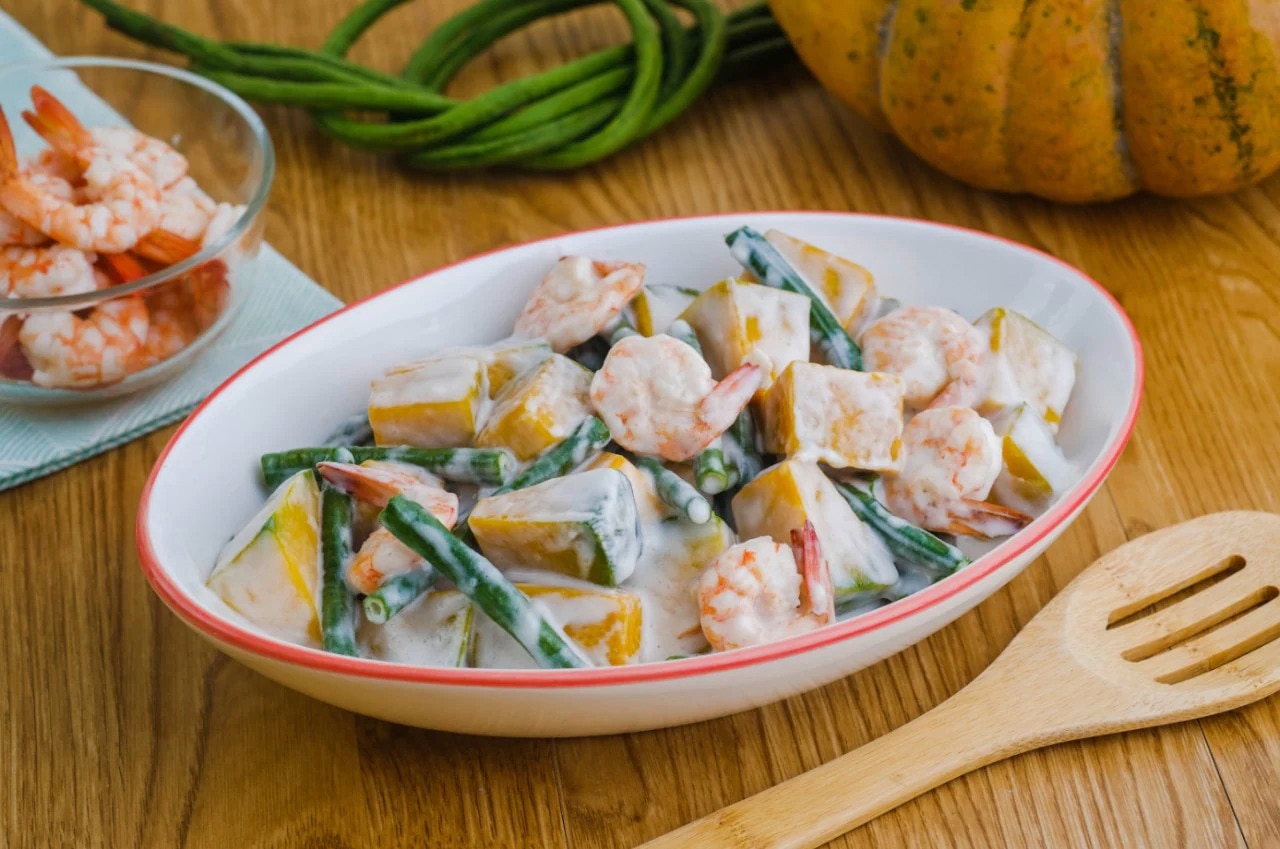 November has always been synonymous with pumpkins. What's Halloween without them? But Filipinos mainly use kalabasa, a type of squash in the same family. They're smaller and have a thinner rind, making them much easier to prepare and cook at home. Ginisang kalabasa is one of many local dishes featuring this humble gourd.
December: Christmas ham and veggie fried rice
Chances are you'll have leftover holiday ham from various Christmas feasts. Instead of eating it plain with pandesal, cut it into cubes before browning it in a pan with carrots, corn, and peas. Add day-old rice and eggs before tossing everything in Knorr Liquid Seasoning. Now, you have fried rice with a good balance of carbs, protein, fat, and veggies to keep your spirits up throughout the month's festivities.
Stir-fried vegetables are a fuss-free and flavorful way to get your fill of veggies throughout the year. Unlike salads, you don't need the freshest produce to get the best results. Work with what you've got, whether raw, dried, frozen, or leftover from days before. Keep these wholesome options in your meal rotation, and you're sure to end the year on a healthy note.