The juiciest chickens are often from the rotisserie
Way before food delivery apps were invented, rotisserie chicken shops crowded with patrons could be seen on nearly every corner of the city. To be fair, these grab-and-go establishments continue to have a huge following. A popular last-minute dinner option for busy working parents, the rotisserie chicken has also graced many potluck spreads and has cemented its position as pulutan fare.

With so many other restaurants you would think the interest in chicken rotisseries would die down, but this was clearly not the case. While leftovers are uncommon, it still happens, and on those rare occasions, most people simply reheat the chicken. But why settle for the same dish when you can bring new life to it? Don't believe us? 

Making a Meal Out of Leftovers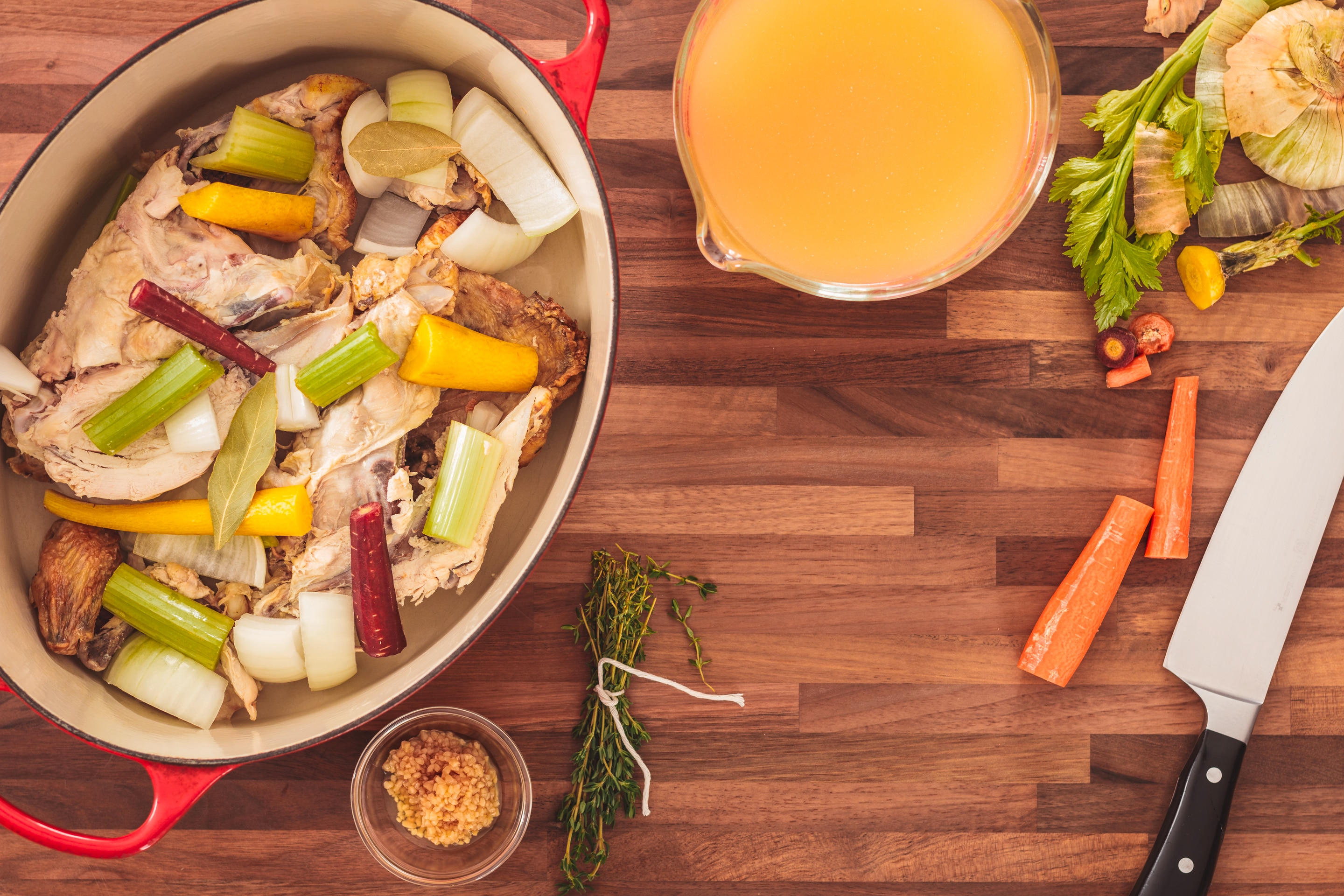 Roasted chicken is a great addition to any soup base
Rotisserie chicken has never failed to satisfy hungry bellies. There are times, however, when it can get boring to eat the same thing repetitively. This is often the case when trying to feed children. In order to feed (*ahem* trick) the pickiest eaters into eating leftovers, it's important to be inventive. These are the 5 ways you can serve last night's dinner for today's lunch without anyone being the wiser.
Chicken Sandwich
Hands down the easiest to prepare, the leftover rotisserie chicken sandwich is first on the list. Lots of us already have the key components to make this meal. Start by shredding the roasted chicken and combine it with your favourite chicken sandwich recipe. Give that bird a bit of crunch by adding chopped up walnuts and apples for that Chicken Waldorf Salad flair. Pair with soup or baked potato wedges to make an extra filling meal.
Sopas
Who doesn't enjoy the comforting taste of Filipino chicken soup? Add a smoky taste to turn your usual creamy sopas into something extra special. Make the stock by boiling some bones and adding Knorr Chicken Cubes. With every Knorr Chicken Cube, you get the richness and robust meaty flavor from one whole chicken!
Sisig
Enjoy sisig minus the cholesterol in pork when you make your brood a large serving of sizzling Chicken Sisig. Another healthy alternative besides bangus, and tofu, chicken gives a protein punch without the guilt of extra calories found in pork. Chop your leftover roasted bird into bite-sized pieces, sneak in some mushrooms, and you've got an inexpensive meal that goes well with rice or beer if you happen to be feeding adults.
Chicken Paksiw
Whenever we talk about days old lechon baboy, we automatically think of paksiw. So why not turn any leftover litsong manok into a saucy dish that requires very few ingredients to put together. Most of which can already be found in our condiment rack. Simmer the sauce until it has reached an almost syrup-like consistency for the perfect rice topping meal.
Spring Rolls
Our beloved Lumpia is finally getting the global attention it deserves, and it's about time! The Lumpiang Shanghai has been making rounds in various food shows, and the great thing about it is that you aren't limited to just the minced pork filling, which is why, spring rolls deserve a place in the leftover rotisserie chicken recipes list. Combine coarsely chopped chicken with carrots, celery, onions, and some cheese if you deal with picky kids and or a spouse.
Tips to Maximizing your Grocery Budget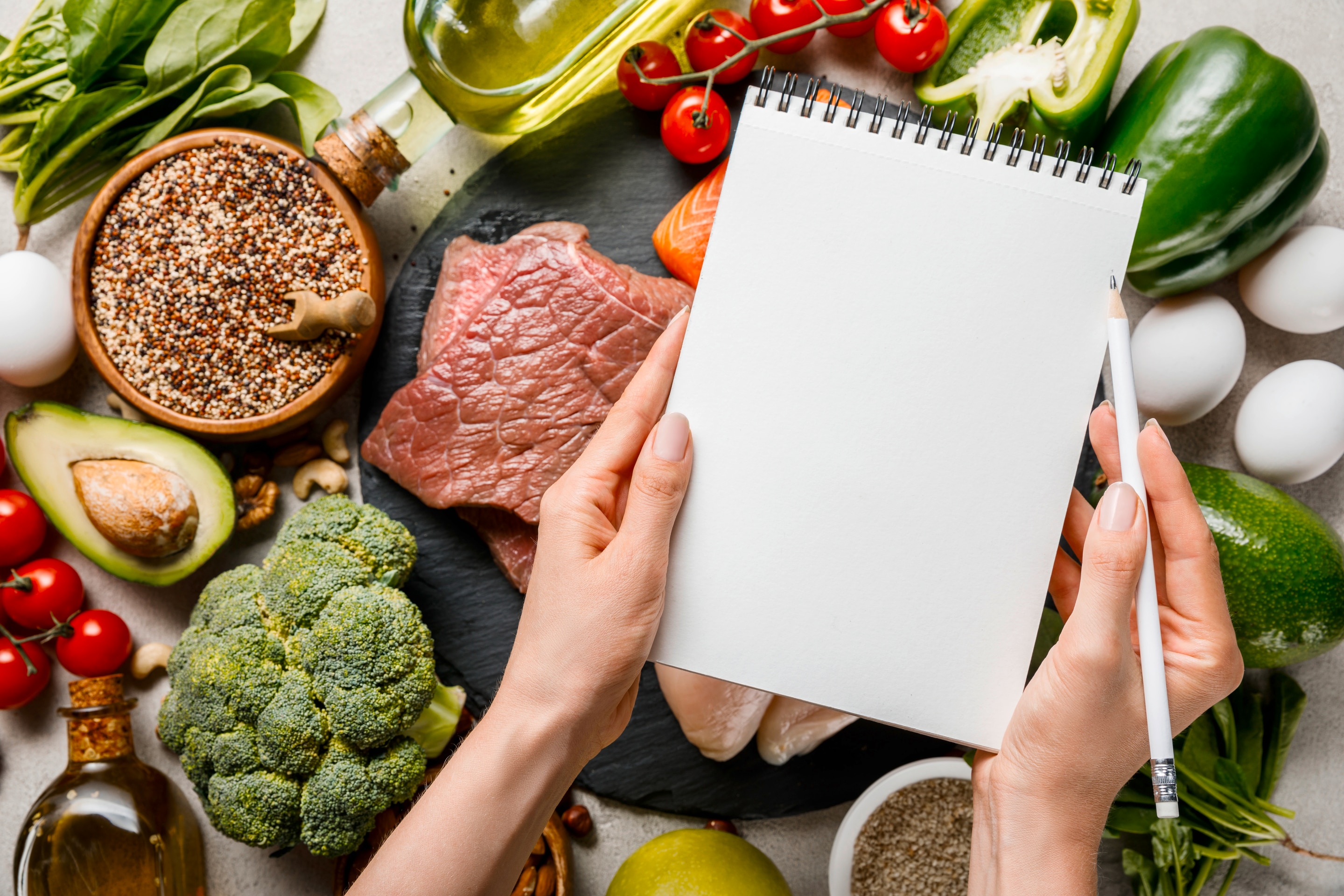 Create a weekly or monthly grocery budget
Thanks to the price of petroleum products increasing, many in charge of budgeting household expenses must tighten their belts extra hard these days. And if you are finding yourself in this situation, you know that trying to feed four people nutritious meals on a budget can be a tough balancing act.
Sadly, many people turn to processed food items, easy fast-food meals that are cheap but not necessarily healthy. But the thing is, you do not need to sacrifice nutrition just because of the skyrocketing prices of goods. You can implement a few simple things to ensure you still serve tasty and filling meals each day

Make menu planning a habit
When you have a menu, you know exactly what you need to buy, and you can budget your grocery money accordingly. More importantly, you can use menus to track which dishes were a hit and which one might need to be replaced with a tastier option
Plan out your recipes
After you've put together a healthy menu for the entire week or month, whichever is doable for you, turn to your recipes. You can still prepare family favorites by tweaking recipes a bit. For instance, an entire roast chicken can be consumed as is. BUT, if you want to stretch your budget and maximize your time, why not portion out the pre-cooked bird and make several meals out of them?
For example, a quarter of it can go to the pancit you want to make for merienda. Another quarter can go to Chicken ala King, which can be served over rice. You get the picture. One big bird can go a long way, especially with a little help from Knorr Chicken cubes. Additionally, leftover roast meats, like chicken, stores well. Consider freezing what you won't be using immediately

Stick to trusted brands
When shopping, it may be tempting to buy the cheapest items but consider how it could affect the overall outcome of your dish. Picking tried and tested brands ensure that the flavor is more consistent, limiting wastage in the form of uneaten food.
Bulk buying wisely
When you can, buy pantry staples in bulk. These food items do not go bad quickly and are regularly part of the household's diet.

Rotisserie chicken is affordable, convenient, and delicious. Nonetheless, even the tastiest of meals can get boring over time. Roasters can keep coming out with special sauces or secret marinades that claim they taste amazing even without a dipping condiment. A roast chicken, when reheated, is still a roast chicken.

If you put shredded pieces along with quick-melt cheese on pita bread, it's no longer just a roast. You now have yourself a cheesy quesadilla that kids and kids at heart would enjoy eating while rewatching Encanto for the nth time. You not only get to make the most out of the roast, but you also get to spend quality time with your loved ones. We call that a back-to-back win!