Never underestimate the humble lugaw. That was the battle cry of one contestant who won the Top Chef title in the American reality show's ninth season. For the final elimination round, chef Paul Qui served judges rice porridge with sea urchin, kale, scrambled eggs, and smoked fish.
Who would have thought that a simple dish of rice, water, and salt could beat the competition's braised veal? A few tweaks were all it took for a bowl of lugaw to win over the judges.
You don't have to be gunning for Top Chef to gussy up your Knorr Hot Meals Instant Pork Congee and excite even the fussiest eaters. Here's a roundup of ingredients to consider adding to your bowl.
1. Shiitake Mushrooms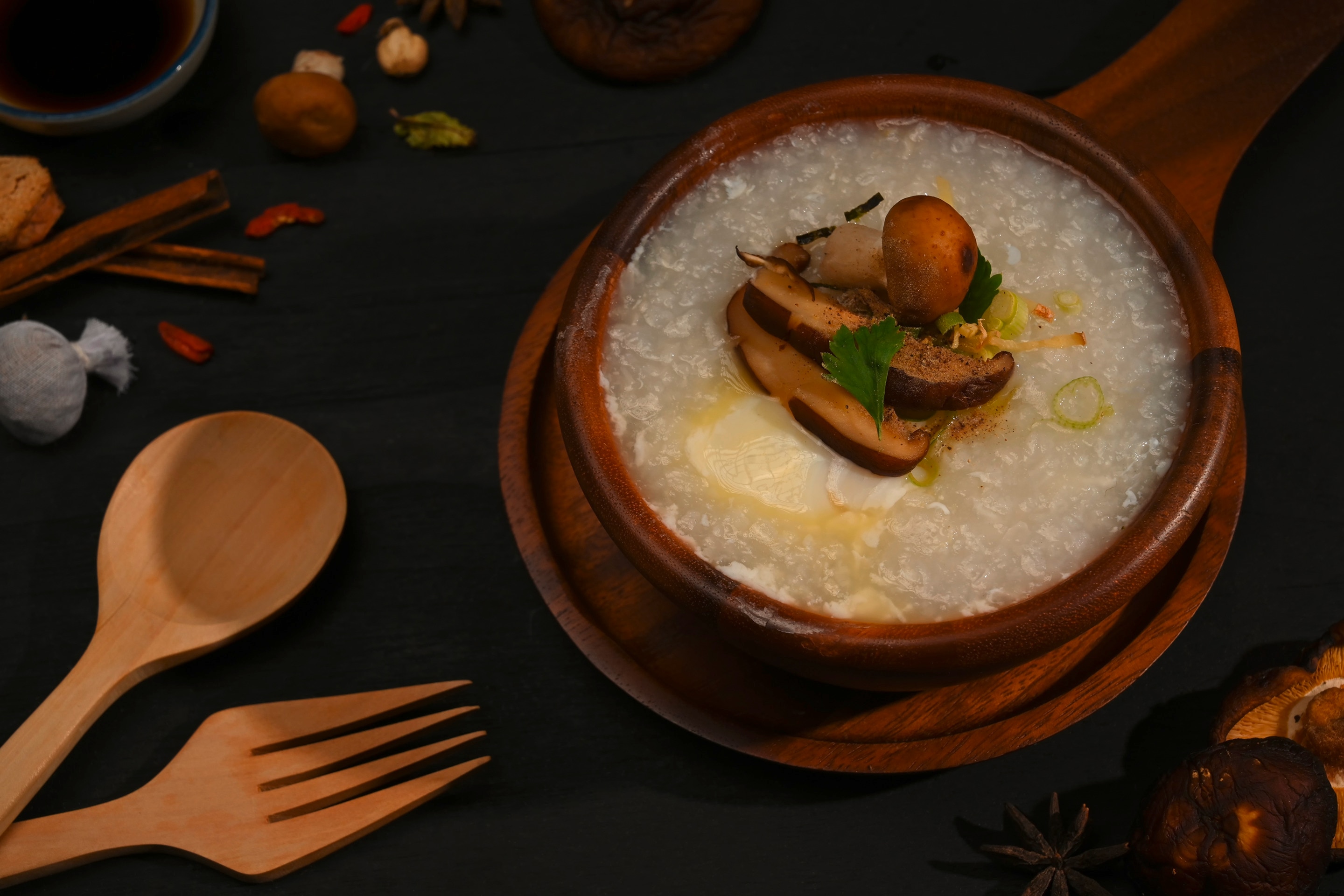 Low in calories, mushrooms are an excellent protein alternative. Aside from being rich in umami, shiitake lends a nice earthy and savory flavor. Try combining it with other fresh mushroom varieties, like enoki, oyster, and shimeji.
2. Pork Floss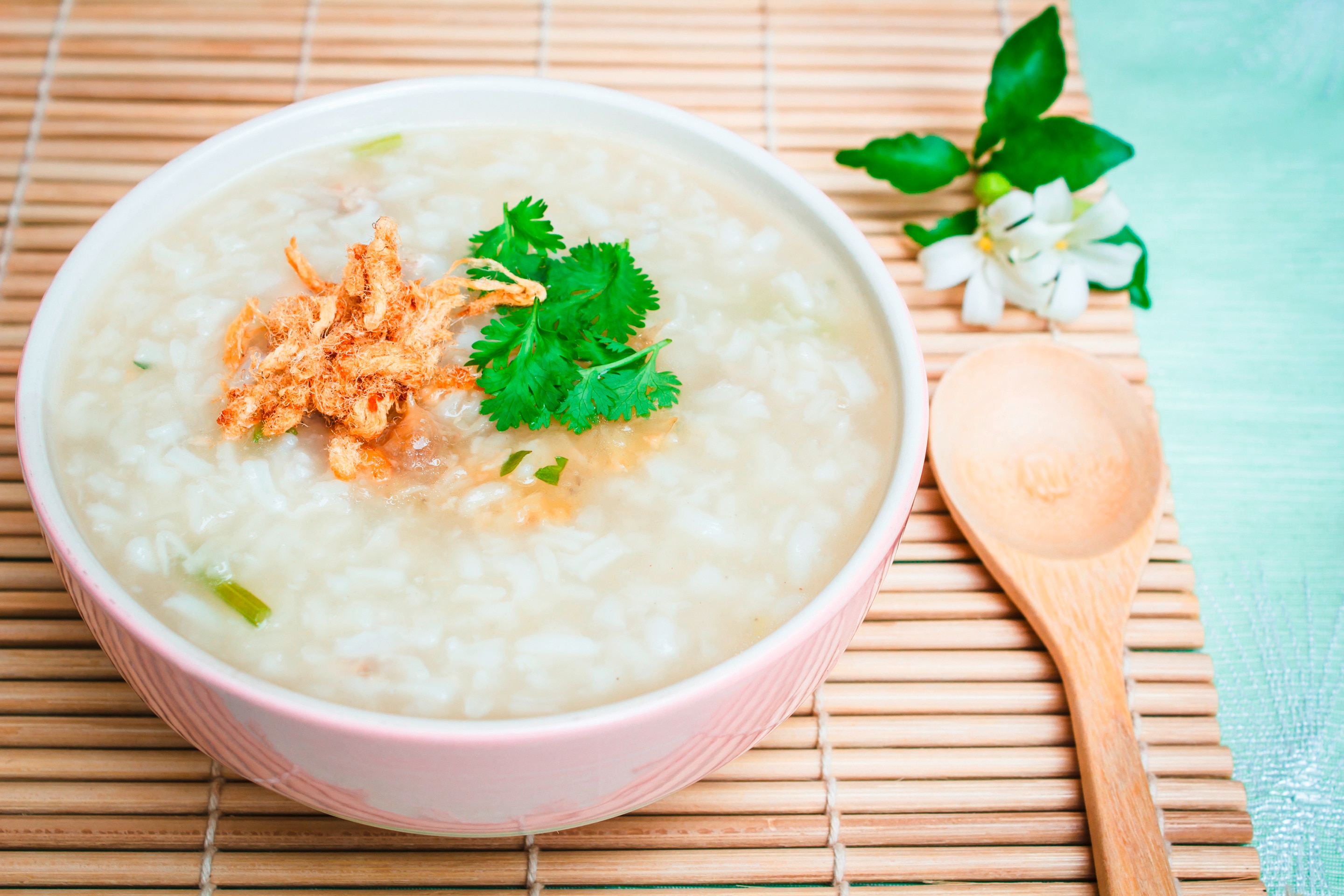 Pork floss or any other dried, shredded meat can take Chinese congee from good to great. Sprinkle a handful over your bowl and enjoy its savory and slightly sweet taste. Different types of floss are now readily available in supermarkets. The best part is they don't carry a hefty price tag.
3. Chicharon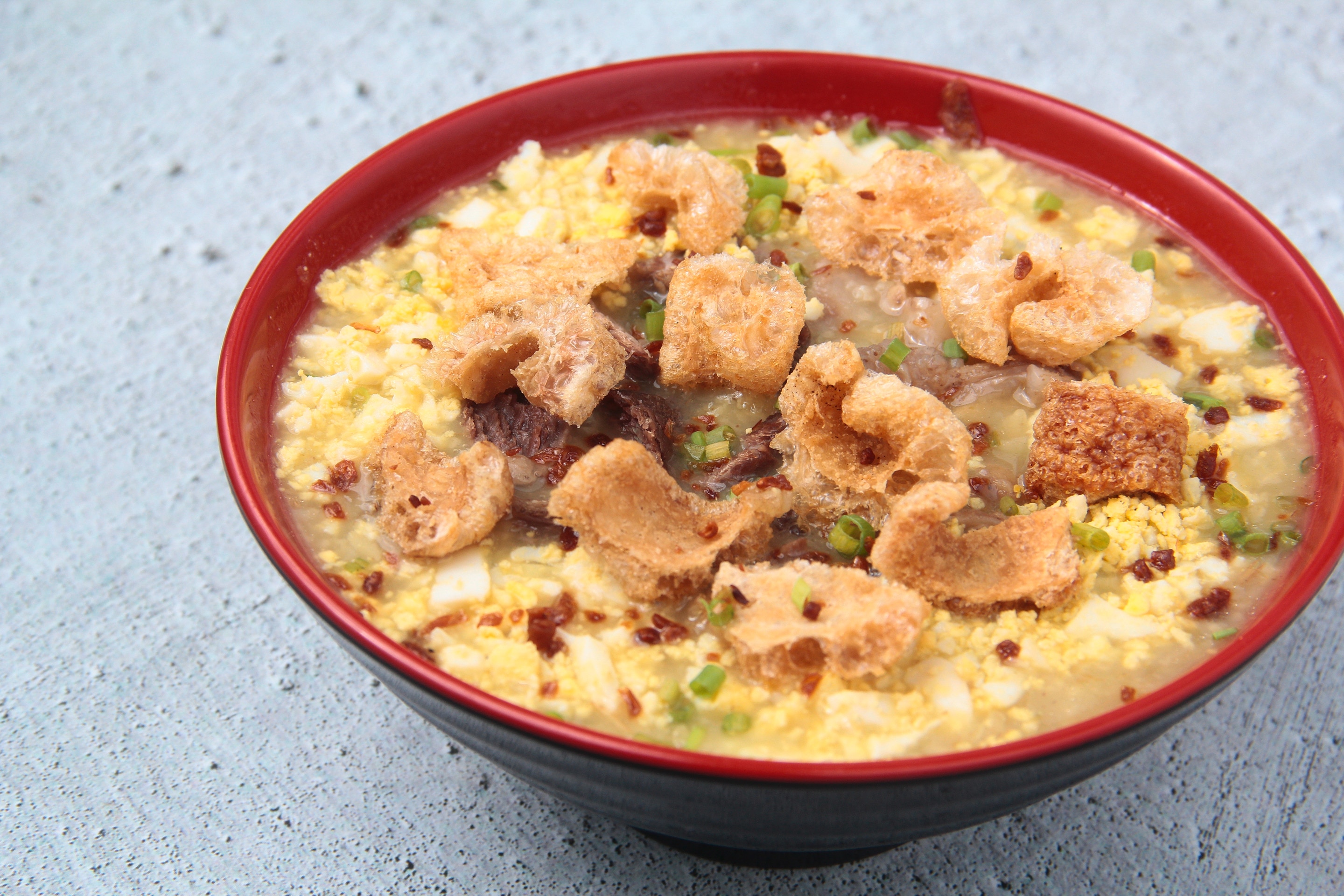 Chicharon tastes great on mami, ginisang monggo, and pancit. But only a few households remember to add pork cracklings to their porridge. Don't miss out! Crush your chicharon and sprinkle spoonfuls over your bowl. Want something less fatty? Grab a bag of mushroom chicharon to crumble over your serving instead.
4. Seafood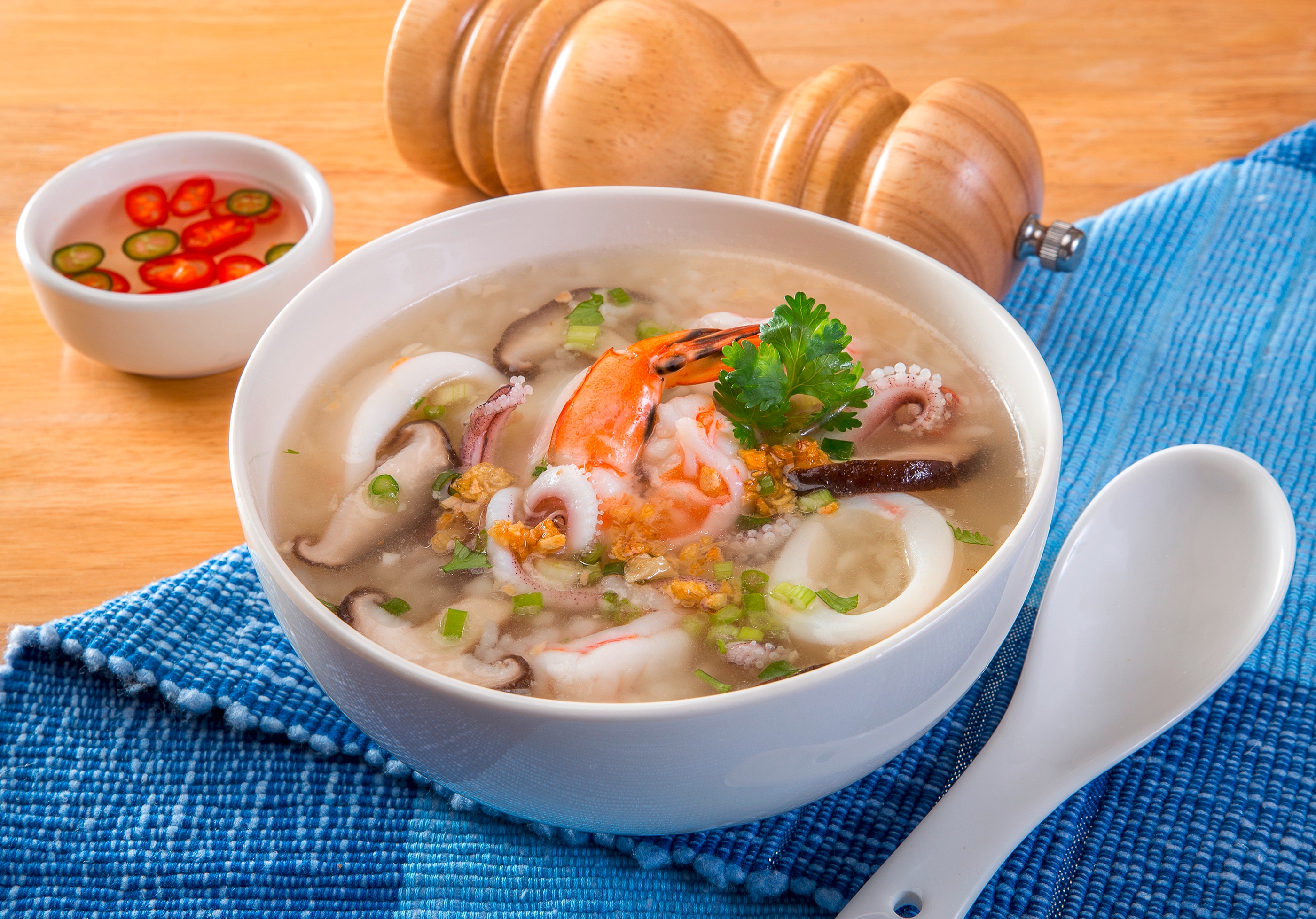 If you want a lighter alternative to the usual pork or chicken, then use squid, shrimp, or clams. You can already cook them ahead by blanching, steaming, or even grilling. Before serving, just arrange a few slices over your porridge. Don't forget to use a seafood stock made with Knorr Shrimp Cubes. You'll get the equivalent of a kilo of shrimps with just a single cube!
5. Century Egg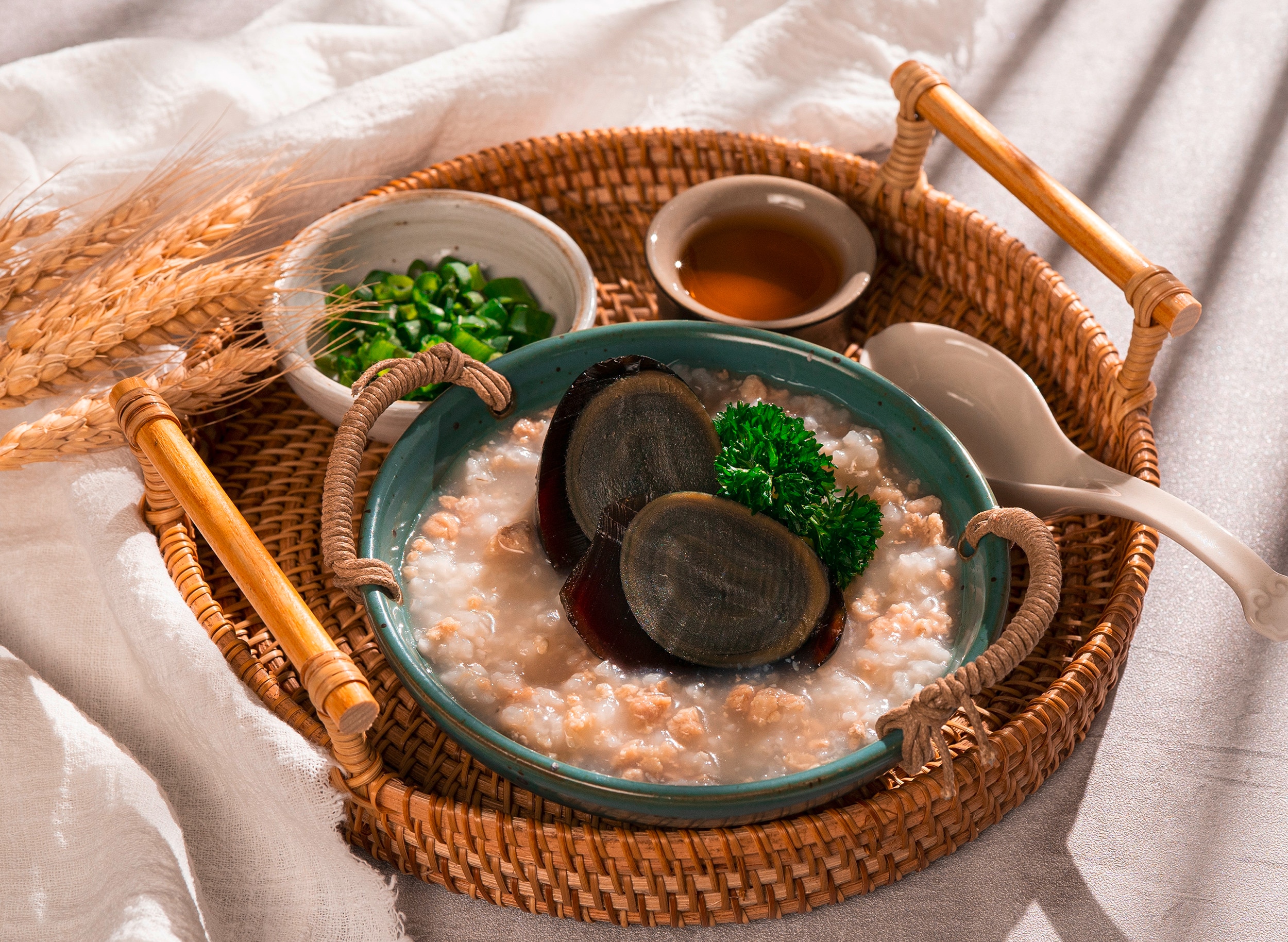 Century egg is always a welcome addition to this rice dish. Did you know that this Chinese delicacy is rich in iron, protein, vitamin D, and selenium? Introduce its salty, smooth, and creamy texture to lightly seasoned porridge and marvel at the flavors of this perfect combo.
6. Roasted Duck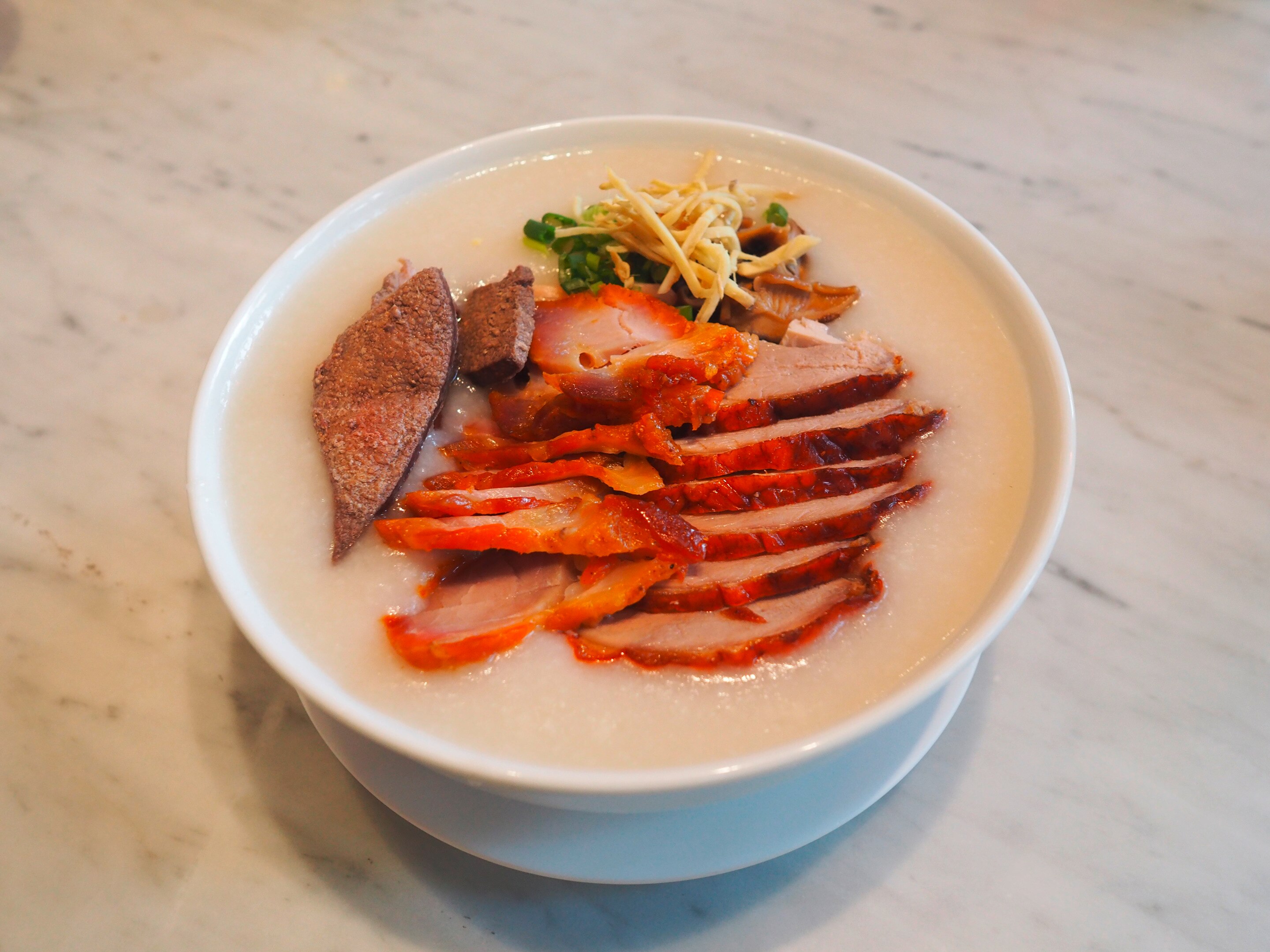 Roasted duck is an excellent source of iron and protein. Including it in your diet helps in muscle repair and boosts blood circulation. And it doesn't hurt that the dish tastes fantastic! Use any leftovers from last night's dinner to transform your breakfast bowl of congee.
7. Ham Hocks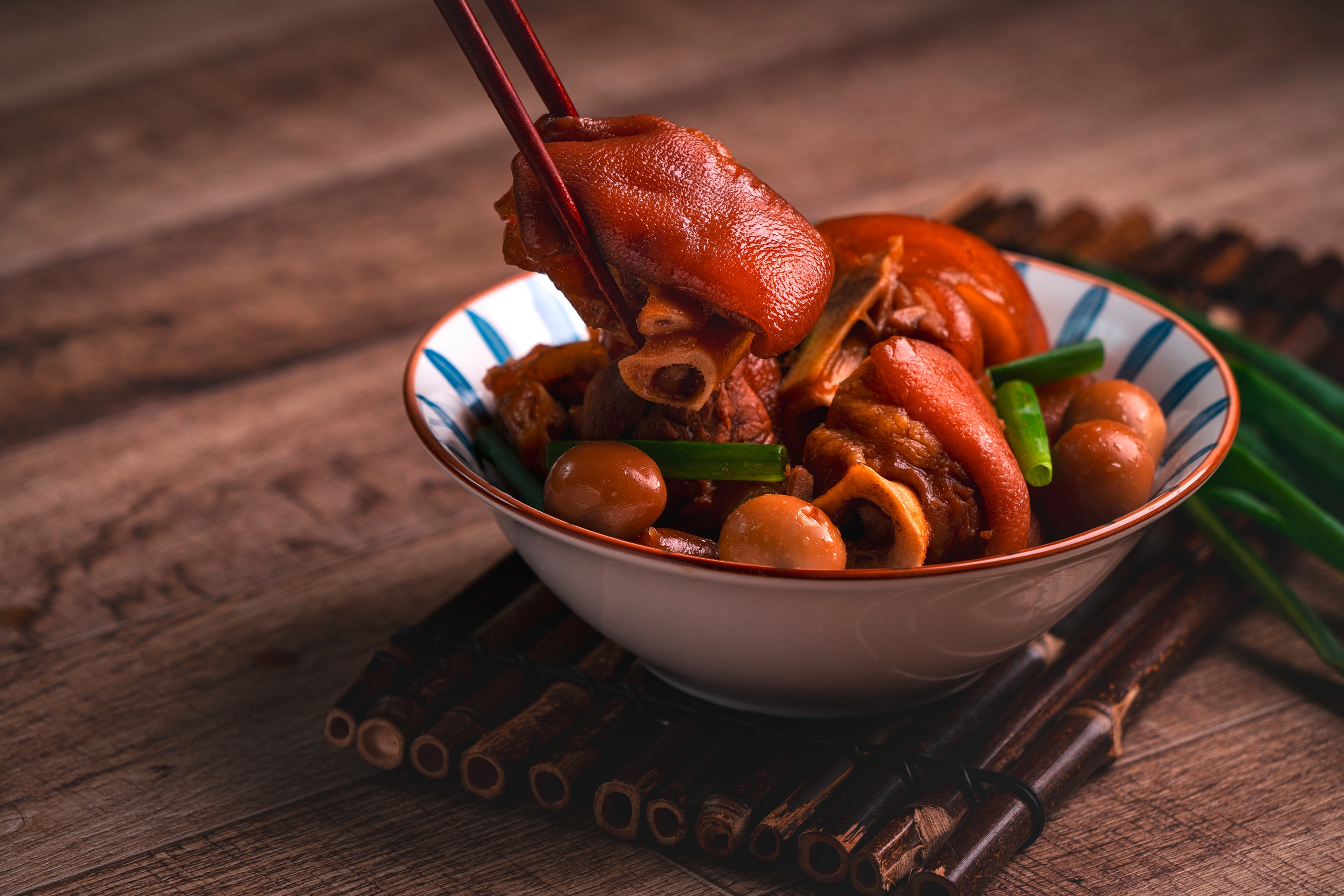 Filipino households use ham hocks to make paksiw. The stewed pata comes out sweet, salty, and sticky altogether. Like adobo, paksiw tastes better over time. Stock a batch in your fridge and add some to your porridge for a quick comfort fix.
8. Salted Eggs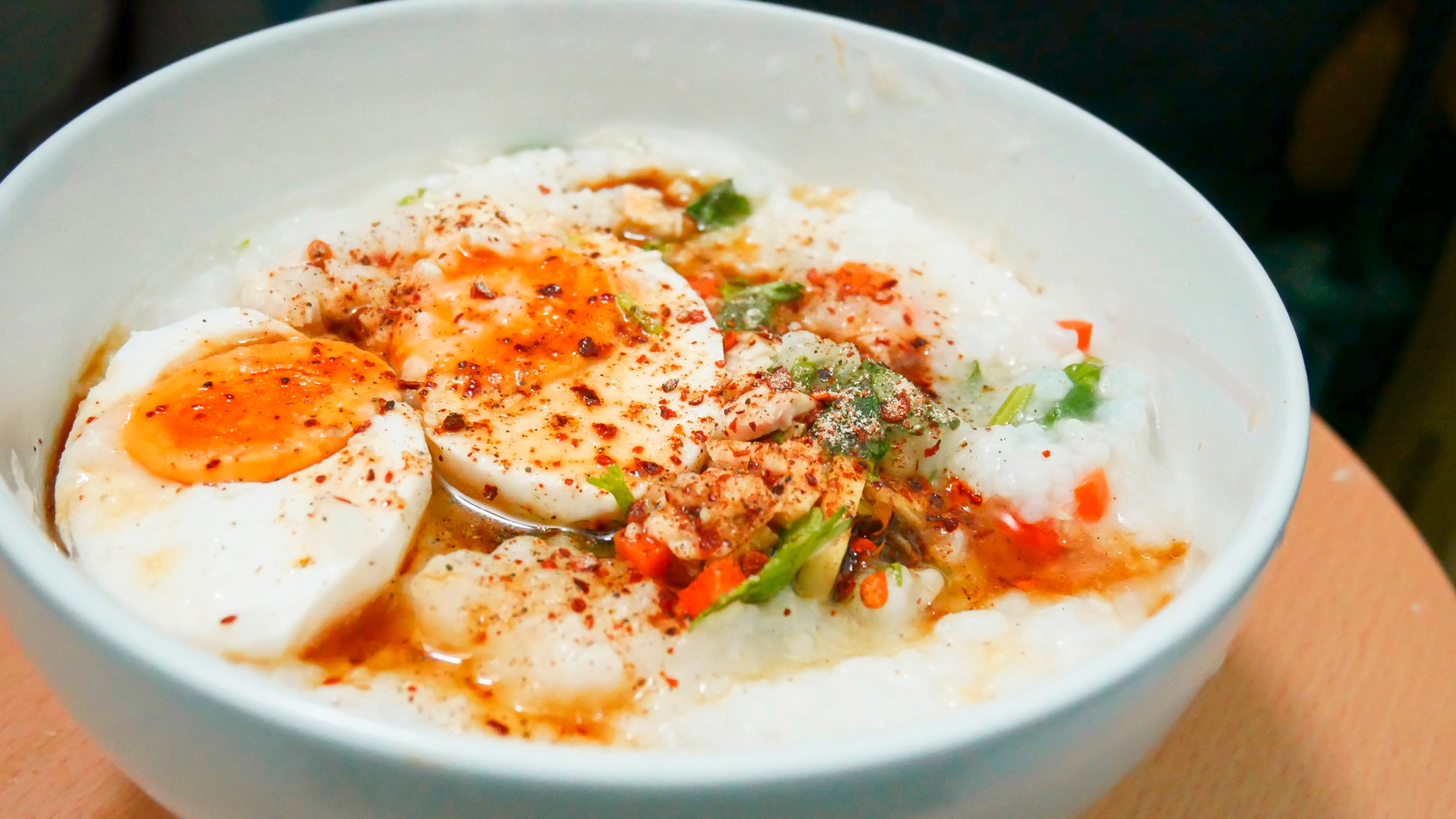 What's not to love about salted eggs? They're convenient, affordable, and ultra-flavorful. Crack one open and enjoy this umami-rich ingredient over hot congee. Don't forget to sprinkle some pepper or add a spoonful of scallions to round out flavors.
9. Edamame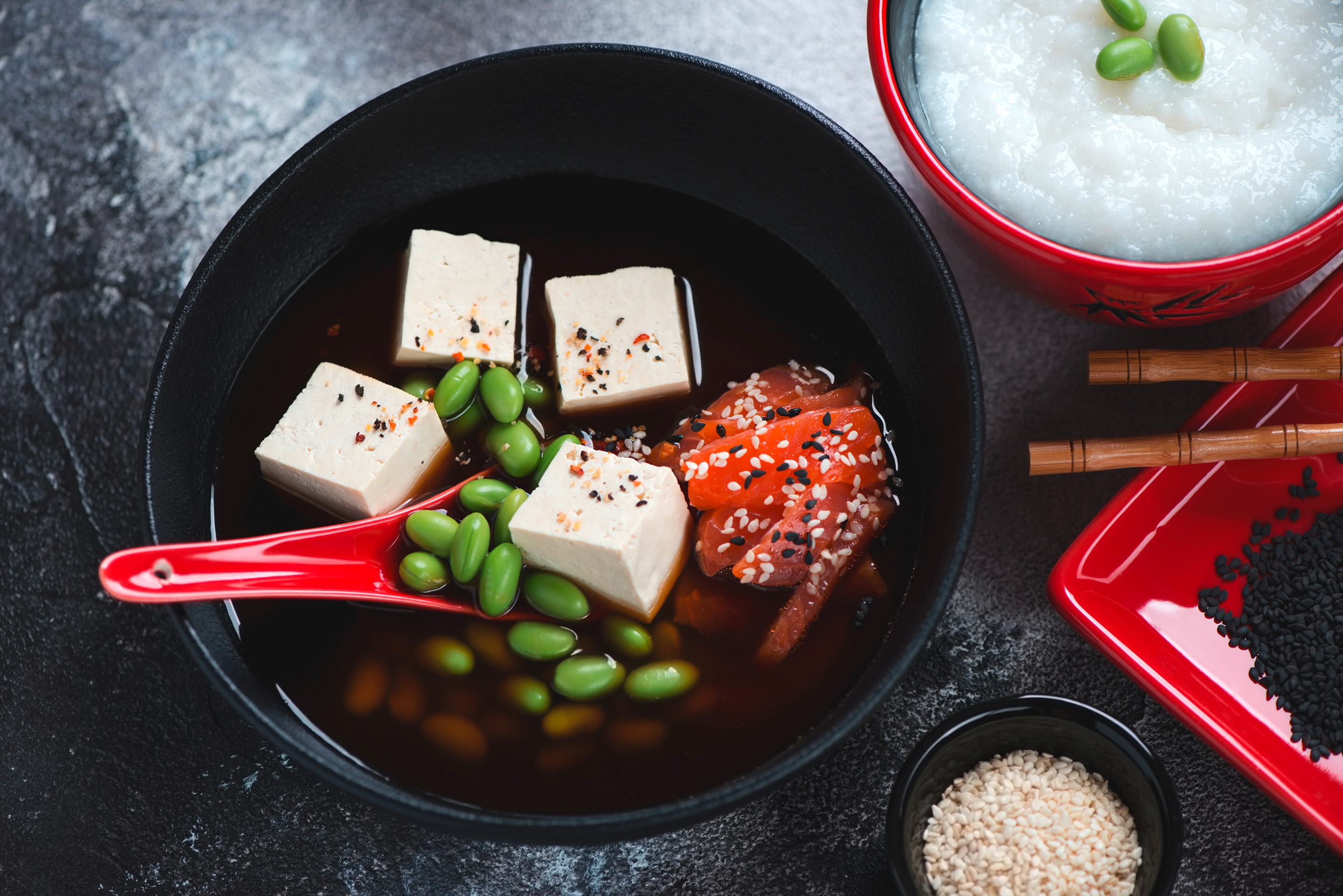 Edamame is a typical side dish in many Asian cuisines. Its flavor may be subtle, but it's packed with vitamins and minerals. The immature soybeans are a good source of fiber, folate, vitamin K, manganese, and omega-3 and -6 fatty acids. How's that for a nutritional powerhouse?
10. Kimchi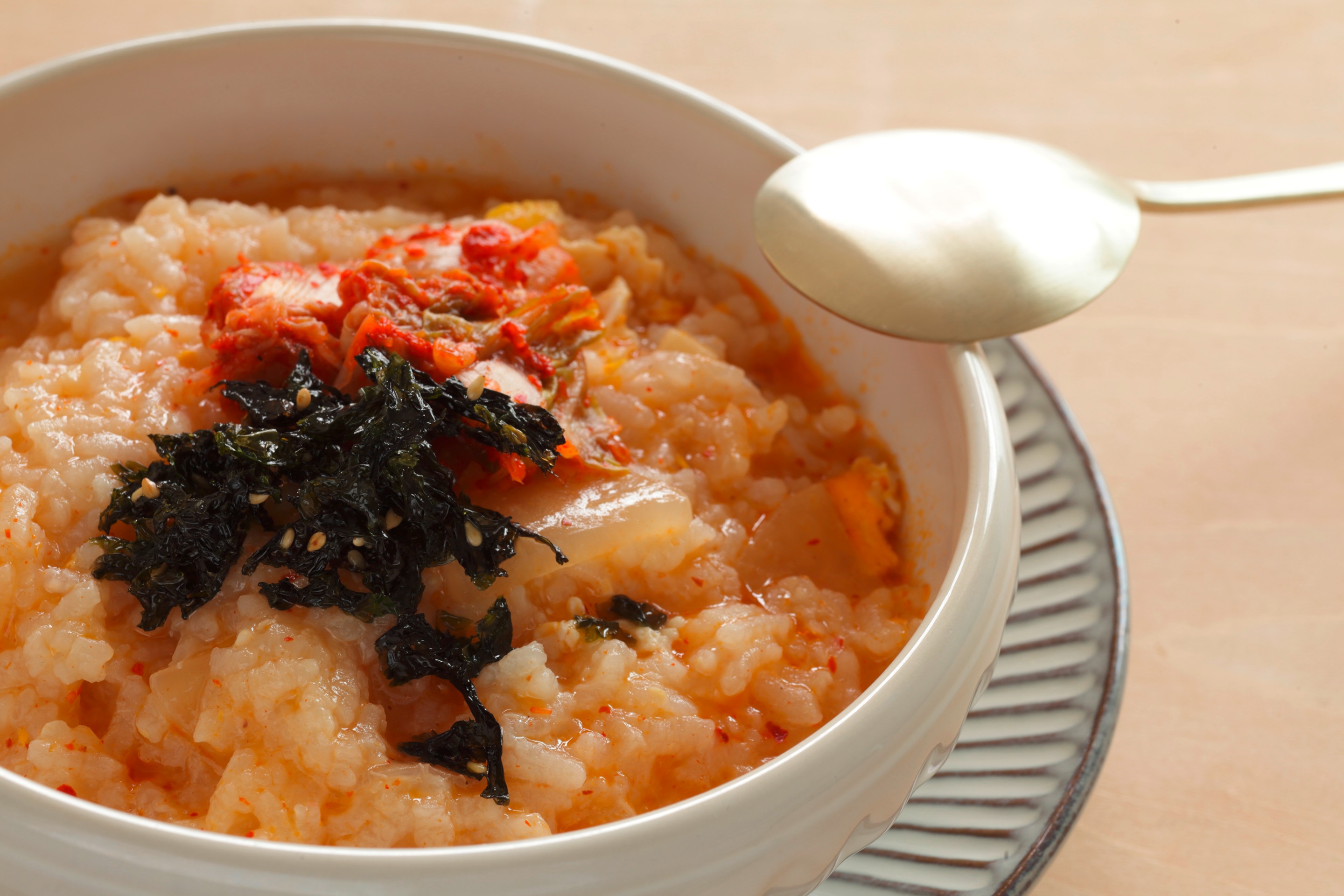 Feel like your fave K-drama idol and indulge in this savory rice dish. Introduce an excellent kick to your porridge by adding kimchi. The fermented side has a tangy, salty, mildly pungent, and spicy taste, which works well with plain congee. Plus, it's also rich in antioxidants, dietary fiber, and anti-inflammatory benefits.
Next time your rice porridge seems lackluster, be your own Top Chef and add new components to surprise everyone's taste buds. Pick from the toppings listed here, or take inspiration from versions around the world. Have you ever heard of the Ethiopian genfo? Or how about Birger porridge? Why not prepare a sweetish take and serve a chocolate rice porridge? The possibilities are endless!