Empanadas are a classic merienda item. You can easily find these hand pies sold in bakeries or by street vendors. Around the archipelago, there are numerous variations of this snack. One of the most celebrated is the Ilocos empanda, distinguishable by its orange color.
But what most people don't know is that this is not the only version from the region. There are two types of empanadas from Ilocos: one from the north and another from the south. Read on to find out what sets them apart.
Ilocos Norte vs. Ilocos Sur Empanada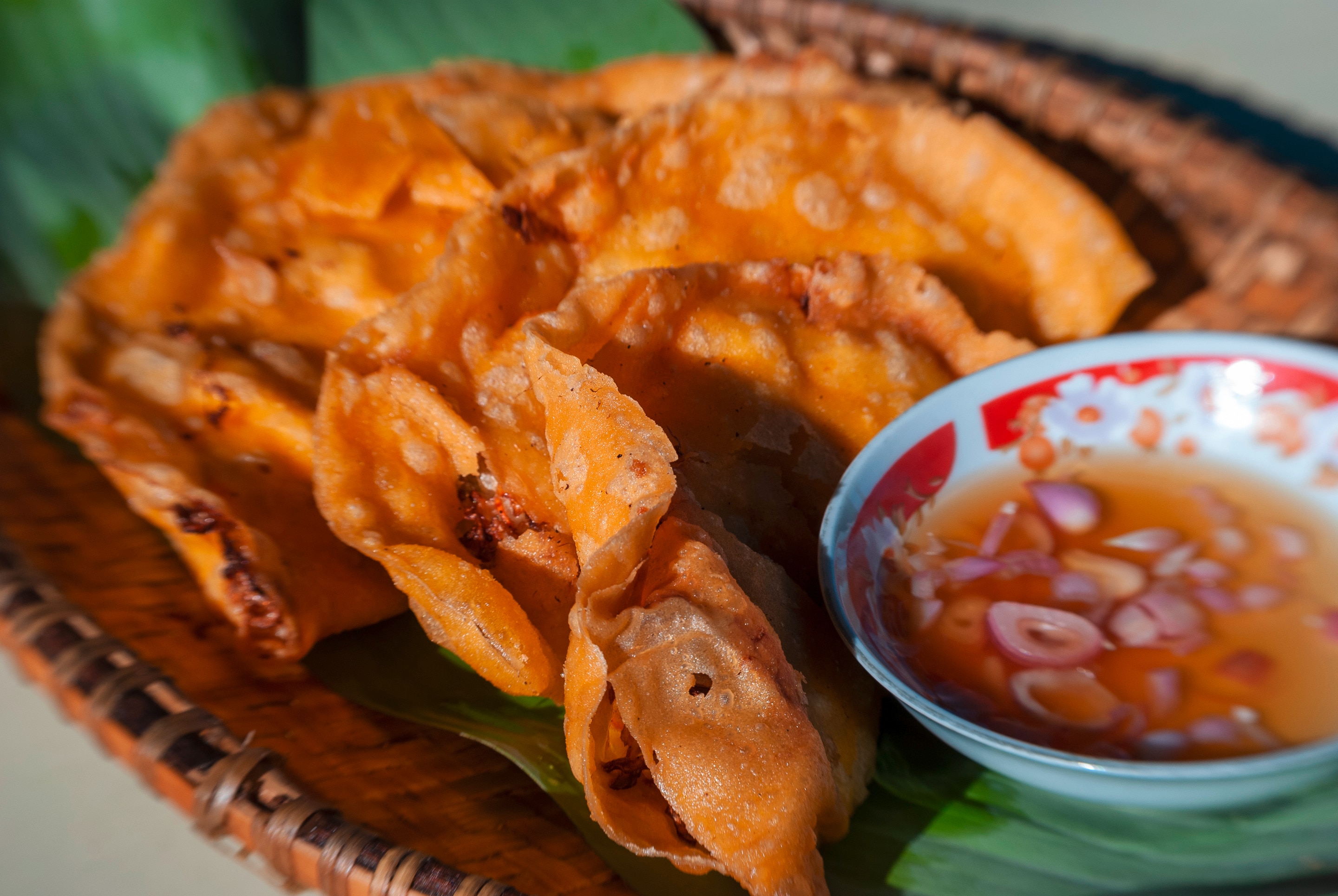 Outside the region, Ilocos empanadas are bright orange turnovers stuffed with local longganisa. But there's more to the pastry; a trip to Ilocos Norte (Batac) and Ilocos Sur (Vigan) will reveal their delicious differences. If you cannot make a trip just yet, here's a quick rundown to give you an idea.
The crust
The outer shell of both types contains identical dough ingredients. A standard Ilocos empanada recipe calls for rice flour, water, salt, and oil. But for the Batac version, you need to add atsuete powder for that eye-catching orange hue. Meanwhile, the Vigan empanadas are pale, and their dough is thinner, producing a crisp shell.
The vegetable filling
Unlike the meaty turnovers influenced by the Spanish, empanadas from Ilocos feature vegetable components. The one from Vigan uses shredded cabbage for its stuffing. Batac's version combines grated green papaya and mung bean sprouts.
The type of longganisa
In Ilocos Norte, Laoag longganisa is the preferred protein. This type of sausage is a local specialty containing ground pork, Ilocos vinegar, Ilocos garlic, and other seasonings. Meanwhile, the Vigan version uses more garlic and vinegar to flavor the meat. Occasionally, some cooks introduce atsuete to give the meat mixture a desirable tint.
Why does the difference in meat matter? The type of longganisa used in a recipe changes the entire flavor profile of each empanda.
The extra egg
Raw eggs are a crucial component in Ilocos empanadas. The Batac version contains a whole egg, while the Vigan empanada historically uses just the yolks. As the story goes, churches used only egg whites in their mortar during Spanish colonial times. The practice left a surplus of yolks that locals used for cooking purposes.
The cooking and reheating process
Deep-frying is the only way to cook empanadas from the region. Unfortunately, the thin crust of the Vigan version causes it to get oiler the longer it cools. Thus, refrying is highly discouraged. Comparatively, the Batac empanada is a terrific pasalubong option since its crust takes on less oil. The trick to refrying it is heating the oil correctly before dropping the empanadas.
The condiment
Ilocos vinegar with lasona (red onions) is the traditional condiment for seasoning these longganisa-stuffed empanadas. The fermented, almost alcohol-like taste of this suka excellently compliments the garlicky meat. If you enjoy heat in your food, opt for the spiced version of the condiment.
How to Make Ilocos Empanada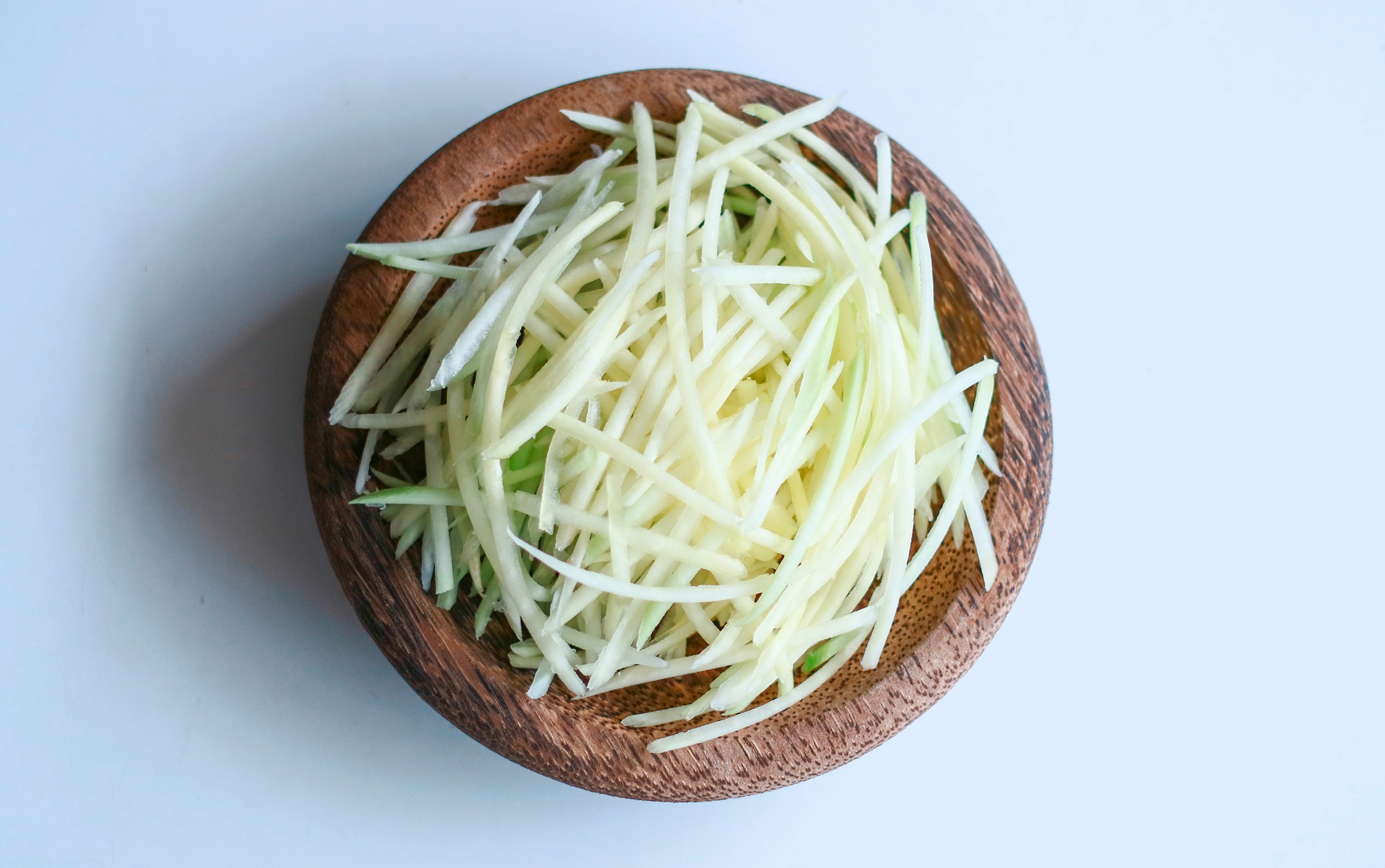 Now that you can differentiate between the two types of empanadas, it's time to make your own. This recipe teaches you the basic components of a classic recipe with an orange crust.
Dough ingredients
1 cup water
½ tsp atsuete powder
1½ cups rice flour
Method for preparing the dough
Boil water and atsuete powder in a pot until the liquid turns reddish.
Add rice flour and stir until the mixture forms a smooth dough. Remove from heat and let cool.
Knead the cooled dough until smooth, then divide it into six equal parts. Form these into balls and set them aside while you make the filling.
Longganisa ingredients
oil, for frying
3 cloves garlic, minced
1 white onion, chopped
6 pcs Ilocos longganisa, removed from casing
pepper, to taste
Knorr Liquid Seasoning
Method for preparing the longganisa
Heat oil in a pan and sauté garlic and onions until fragrant.
Add longganisa and break the sausage using a spatula or spoon until it resembles minced meat.
Season with pepper and Knorr Liquid Seasoning. Set aside.
Filling ingredients
1 unripe green papaya, grated
6 raw eggs
oil, for frying
Method for assembling the empanada
Arrange longganisa, papaya, and eggs in separate bowls.
Heat enough oil in a pan to deep-fry the empanadas.
Lay a piece of wax paper on a clean surface. Place a dough ball over it, then cover it with another piece of wax paper. Flatten with a rolling pin to form a ⅛-inch-thick circle.
Remove the top wax paper. Fill the center of the dough with 1½ tablespoons each of longganisa and papaya. Form a well in the center and fill it with a raw egg.
Fold empanada into a semi-circle and seal the edges. Repeat with remaining ingredients.
Fry empanadas until crisp. Drain on a wire rack or paper towels. Serve hot with sukang Ilocos.
Like many provinces, Ilocos is home to many delicacies. Some of the well-loved dishes from the region are bagnet, poqui poqui, and pakbet. Thankfully, you don't need to travel over nine hours to satisfy a craving for these authentic treats. You can, instead, replicate your favorite delicacies at home, starting with Ilocos empanadas. What are you waiting for? Try your hand at making these for today's merienda.