Bitter gourd receives flak for its, well, bitterness. Everyone knows that being fed the vegetable is every kid's worst nightmare. Though preferences may shift with age, many adults still avoid it when possible. But what if you learned a foolproof way to make your family like (even love!) this misunderstood veggie? Master the art of cooking ginisang ampalaya and lead your brood to a light-bulb moment. They might just go for this gulay more often than you expect.
How to Remove the Bitterness of Ampalaya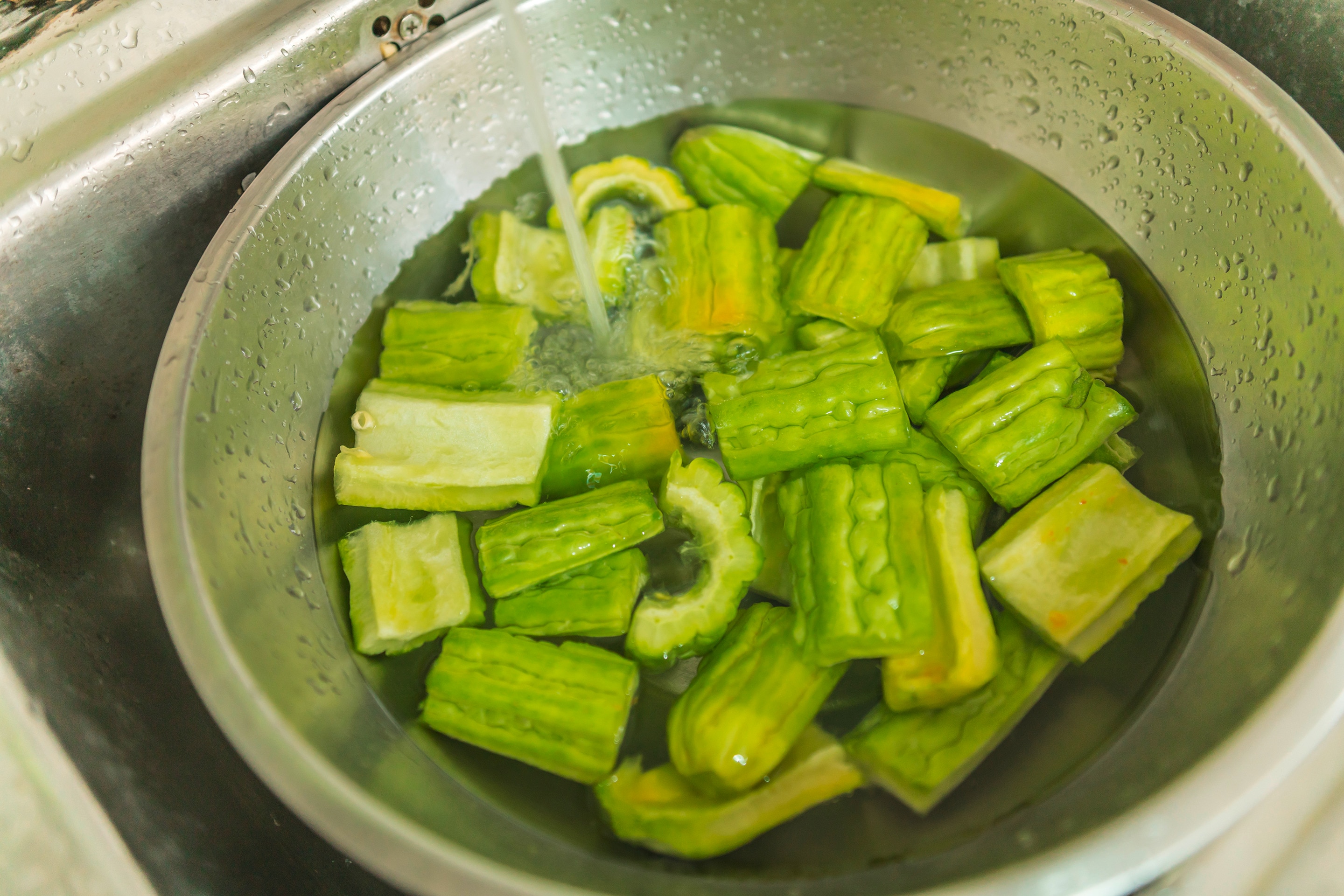 The truth is it's impossible. Just imagine removing the sweetness of sugar, the sourness of calamansi, or the spiciness of labuyo. Quite a futile attempt, right? Although, you can lean on several tried-and-tested methods to lessen the pait and make the vegetable more palatable. Pick a technique that works for you:
The soaking method
Place sliced ampalaya in a bowl of water. Add salt and stir well. Let stand for 15 minutes (or overnight in the fridge), before rinsing and draining. You can repeat the process thrice or until you've tamed the bitterness.
The squeezing method
For this, you'll just follow the previous method. But after adding the salt, you'll gently mash the vegetables and toss everything together. After rinsing, squeeze out all the water from the ampalaya using your hands.
The salting method
If you're in a rush, try this. After removing the seeds, sprinkle salt all over the gourd. Let stand for five minutes, then rinse thoroughly. Pat dry with paper towels and slice into half-moons.
Basic Ginisang Ampalaya Recipe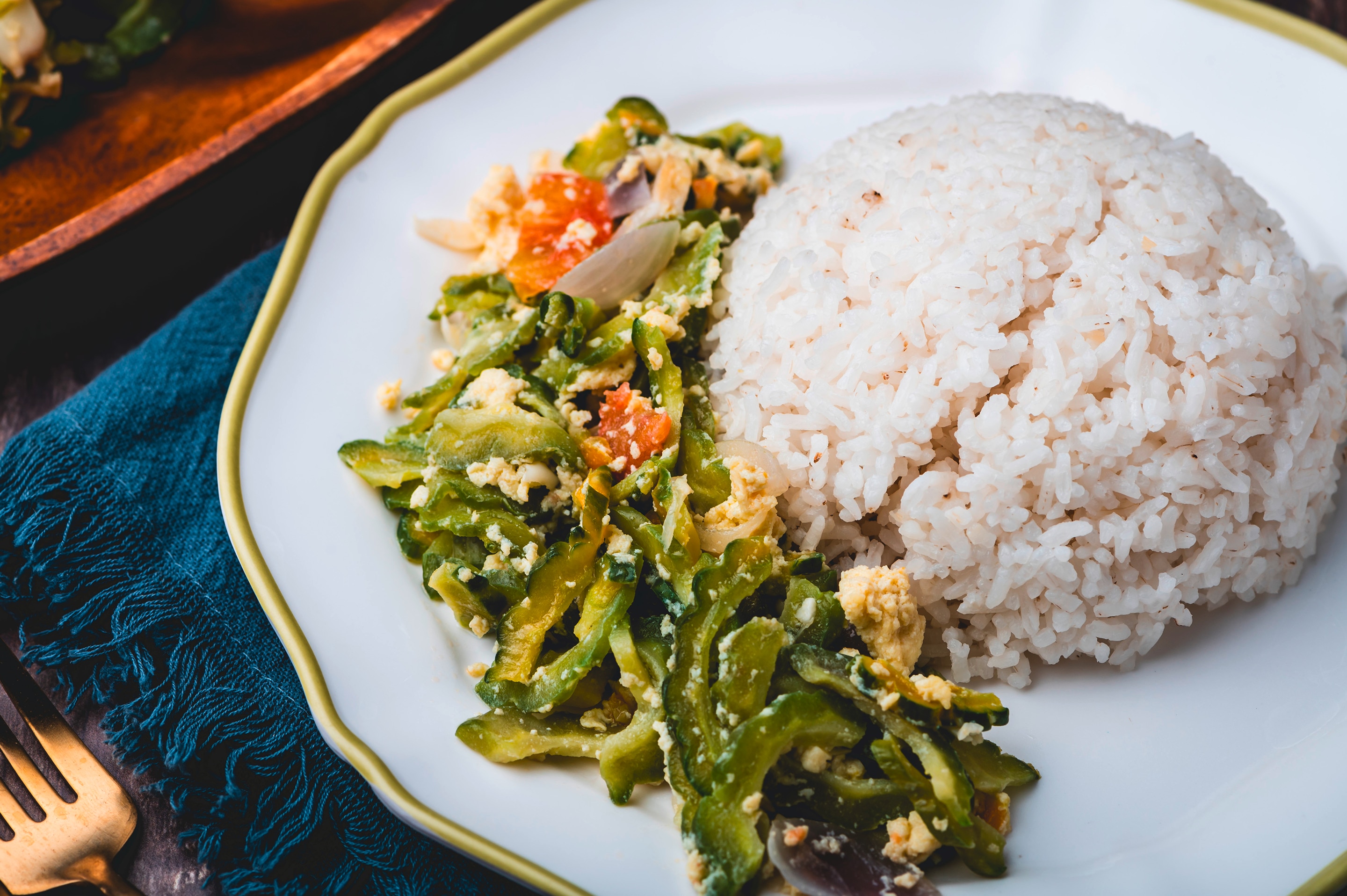 Hooray! Your veg is ready, so it's time to establish a formidable foundation you can build on. Here's a recipe for ginisang ampalaya with egg you should perfect before thinking of other add-ons.
Ingredients
1 tbsp cooking oil
1 pc onion, chopped
1 clove garlic, chopped
1 pc ampalaya, cleaned and sliced thinly
½ cup water
½ pc Knorr Chicken Cube
1 pc egg, beaten
Method
Heat oil in a pan over medium flame. Sauté onions and garlic until soft and fragrant.
Lower heat and add ampalaya. Sauté until half-cooked.
Add water and Knorr Chicken Cube; stir gently. Simmer for 2-3 minutes or until the ampalaya is tender but still crisp.
Push ampalaya to one side of the pan. Pour in beaten egg and cook slightly. Toss with the ampalaya until well combined. Transfer to a platter and serve hot.
This ginisa is already malinamnam thanks to the Knorr Chicken Cube, but you can still level it up by adding tomatoes and Knorr Liquid Seasoning. Now, you can toss in more ingredients for heft, texture, color, and flavor. Tip: keep the egg even if you add other components since it does an excellent job of binding everything together.
7 Ginisang Ampalaya Add-ons to Try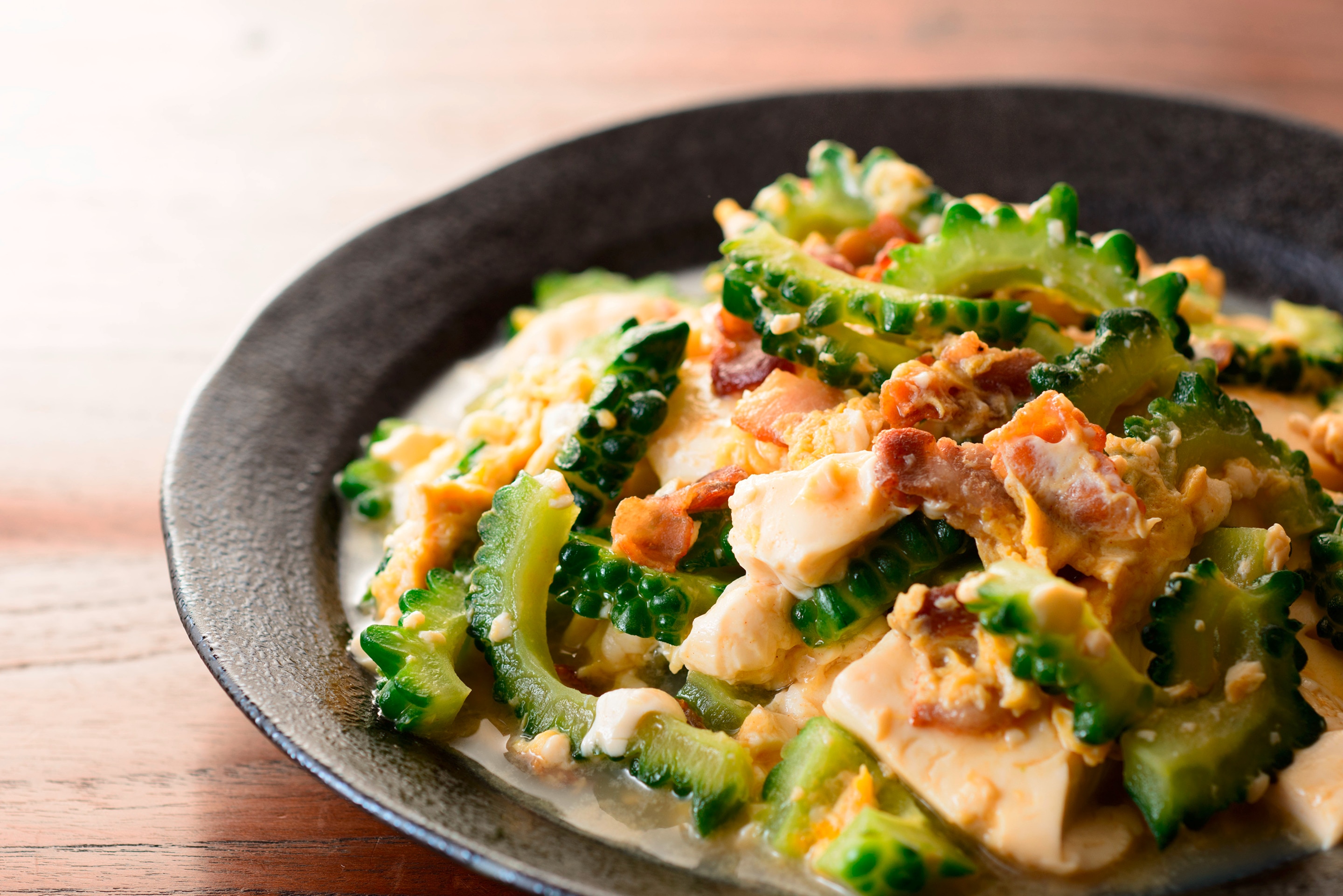 Ready to transform your blank canvass into an awe-inspiring masterpiece? Take your pick from these options – there's one for every budget!
1. Pork and tofu
If you're feeling generous, prepare ginisang ampalaya with pork and tofu, like in the Japanese goya chanpuru. Stir-fry thin liempo slices with the ampalaya. Once tender, add crumbled tofu and season with soy sauce. That simple!
2. Kimchi
Here's one for fans of anything Korean! Stir in fresh kimchi just after switching off your stove. Its tanginess will help mask the gourd's bitterness and offer a hint of spice in every bite. Try sprinkling in some chopped nori strips and toasted sesame seeds, too.
3. Shrimp
You can also spruce up your ginisang ampalaya with shrimp. You have several options for this. If you're penny-pinching, choose tiny hibe. A little goes a long way with this dried ingredient! But if you have a few bucks to spare, source live suahe and sauté them with the garlic and onions.
4. Sardines
You expected this here! But instead of reaching for a can of sardines in tomato sauce, go for the bottled Spanish variety. It will elevate your ginisa instantly! Use its oil for sautéing, then stir in the flaked fish once the ampalaya is tender.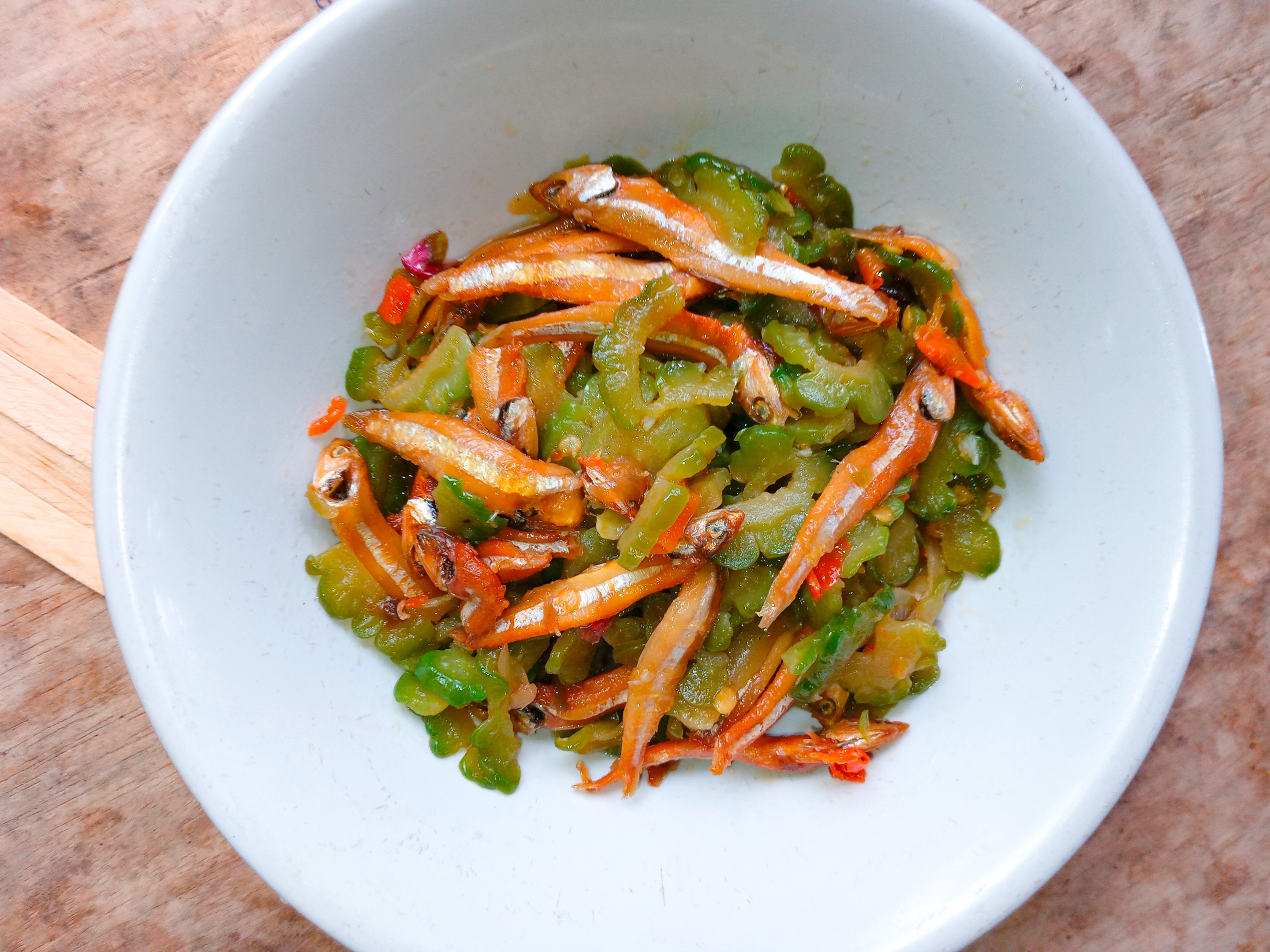 5. Dilis
Dilis the moment! When petsa de peligro comes, grab a pack of anchovies to save the day. You have two choices: the salty dried variety (fry 'em until crisp!) or the sweet-and-spicy muncher. Go for the latter if you have no energy to deal with bitterness in your life.
6. Mushrooms
Canned mushrooms lend meatiness sans the guilt. You should also pick them if you think your ulam deserves an umami boost. Found the fresh stuff in the market? Go and grab a pack! They're not as expensive as some people think.
7. Tokwa't baboy
Tokwa't baboy isn't just for pairing with arroz caldo or pancit bihon. The duo also makes a terrific addition to ginisa. Before serving your ampalaya, top the dish with crispy tofu cubes and crushed chicharon. Your family will love the surprise crunch for sure!
Say goodbye to boring – and super bitter! – ginisang ampalaya with these tips and tricks. Once your loved ones try any of these versions, expect them to ask for this ulam more frequently! Eventually, they'll realize what they've been missing all this time.