Turon, lumpiang shanghai, and fresh lumpia are common recipes Pinoys enjoy. What's uncommon is making lumpia wrappers at home. These are cheap and available everywhere, so why bother? While pre-made wrappers are convenient, you can't really be sure where it's been. If you want to keep your food safe for your family, then making them from scratch is a terrific idea.
The great thing about these wrappers is that they require very few ingredients. Here's how you can prepare a fresh batch in your kitchen.
Lumpia Wrappers vs. Spring Roll Wrappers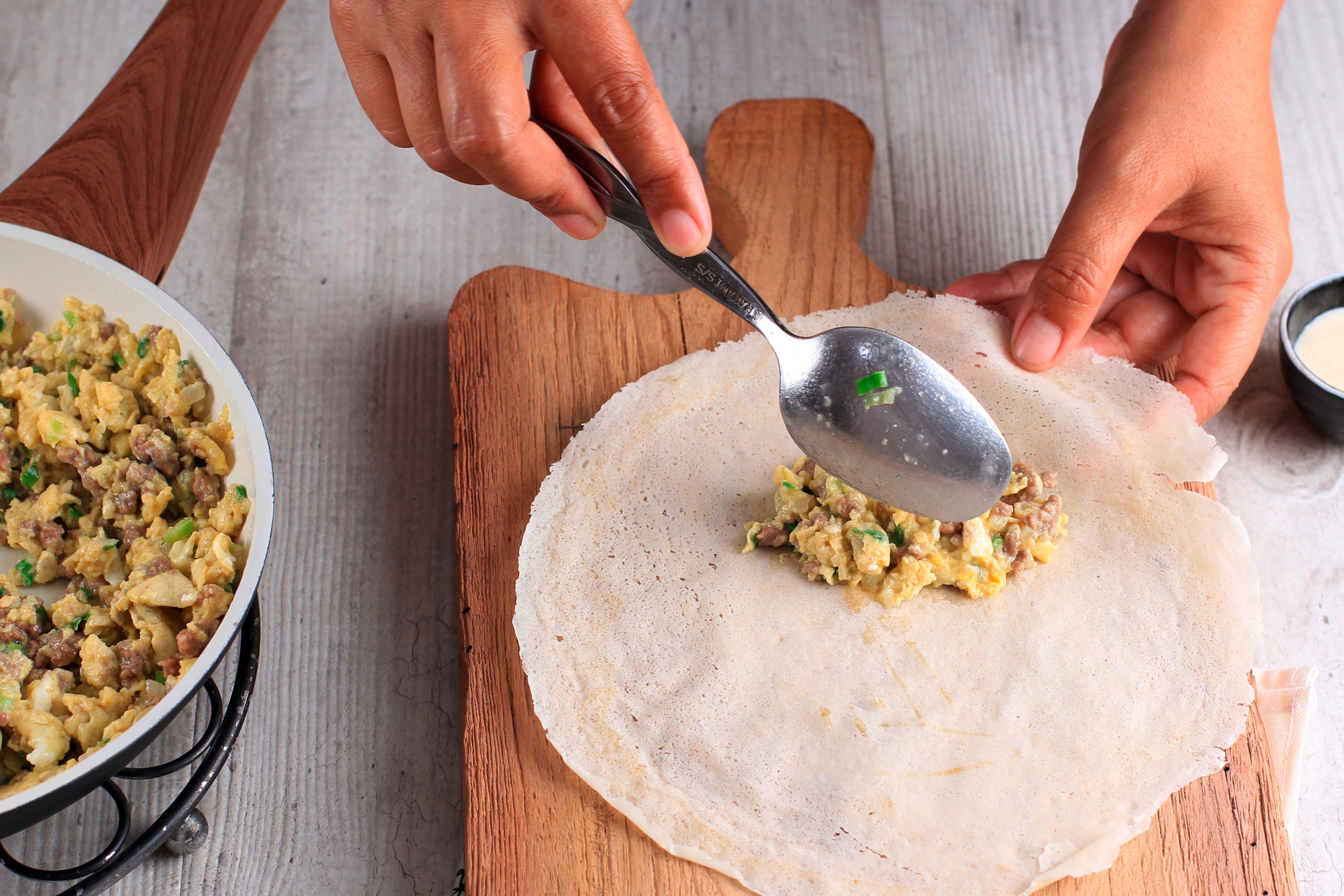 Lumpia wrappers are the Filipino version of spring roll wrappers. Both are thin and delicate yet sturdy enough to contain a variety of fillings. But a standard lumpia wrapper recipe uses flour instead of rice. They are circular like French crepes rather than squares or rectangles.
You also don't need to soak them in water to make them soft. They're ready for filling and rolling straight from the pan. Plus, the local variety is very versatile! You can enjoy them fresh or fried in sweet or savory recipes.
How to Make Lumpia Wrappers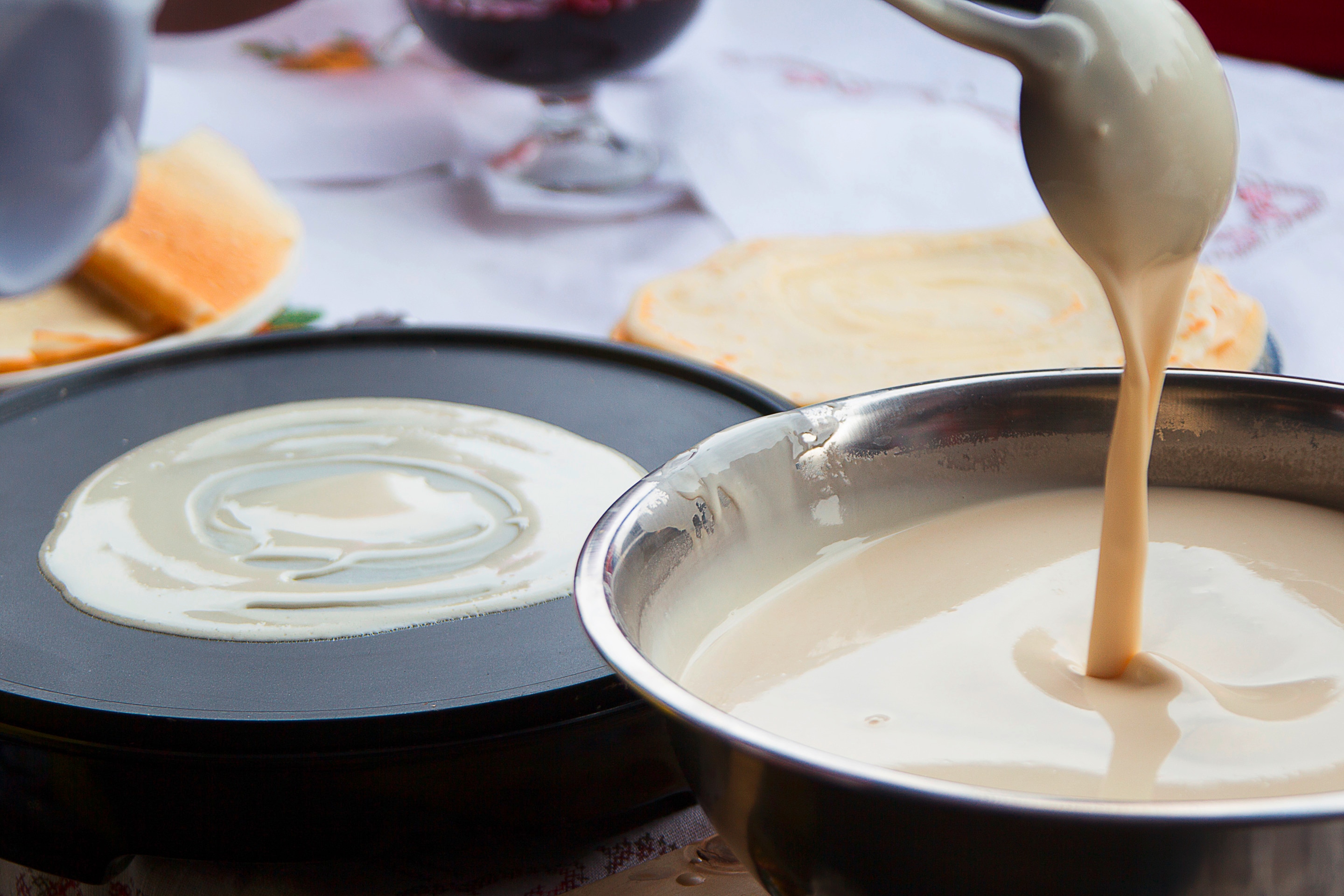 This simple recipe yields 45-50 wrappers. The quantity will depend on the size of your pan.
Ingredients:
3 cups flour
½ tsp salt
2½ cups water
1 tbsp vegetable or canola oil
Method:
Combine flour and salt in a bowl.
Form a well in the center, then pour in water. Gently mix until smooth, ensuring there are no lumps.
Add oil, then stir well until the mixture resembles a crepe batter.
Heat a nonstick pan over low flame.
Dip a basting brush in the batter, then lightly coat the bottom of the pan, forming a thin wrapper. You can also pour a small amount of batter using a ladle.
Cook until the edges start peeling away from the pan.
Gently pull off from the pan. Stack cooked wrappers on a plate and let cool.
Storing homemade wrappers
Part of learning a fresh lumpia wrapper recipe is knowing how to store them properly. Because the recipe doesn't contain eggs or dairy, they won't spoil quickly. But before storing, make sure they have cooled completely. Wrap them using cling film, then pack them in airtight containers. Resealable sandwich bags will work just as well. Refrigerated wrappers should last anywhere from one week to a month. If filled, they can last two to three months in the freezer.
How to Use Homemade Wrappers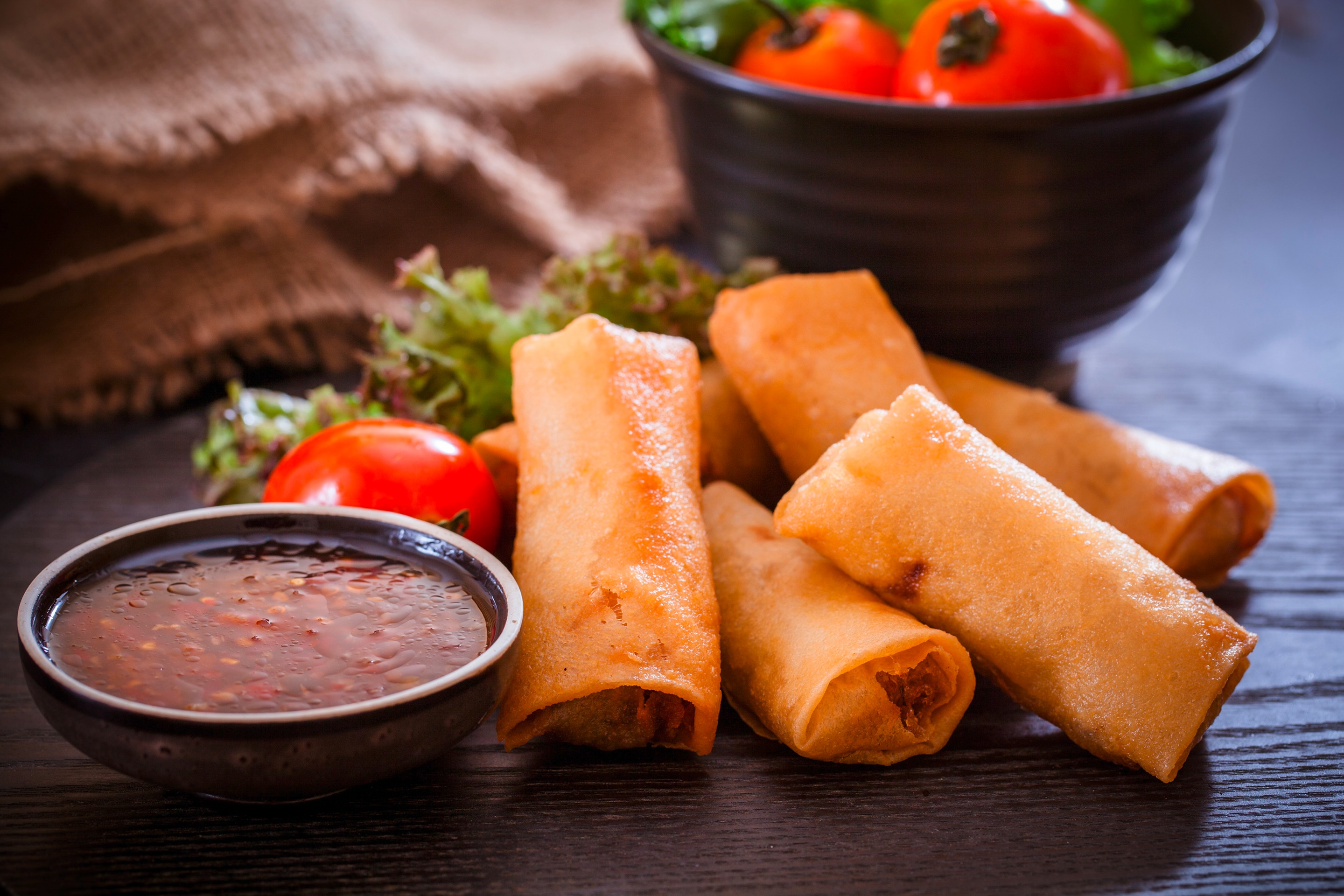 Now that you know how to make fresh lumpia wrappers, it's time to fill them with tasty ingredients. Here are several options to try:
Vegetable rolls – This one's a healthier alternative to the usual pork lumpia. Use carrots, onions, celery, and turnips. Make it extra flavorful with the help of Knorr Pork Cubes and Liquid Seasoning. Sauté your veggie filling, then let it cool before rolling. You can enjoy this fresh or fried.
Dynamite – Wrappers stuffed with green finger chilies and cheese slices make for a satisfying merienda or appetizer. Make sure to use quick-melting cheese to get your rolls gooey. Serve with ketchup-mayo or a vinegar dip.
Crab Rangoon – Use your homemade wrappers to prepare these tasty finger snacks. Cut them first into smaller squares like wonton wrappers. Next, stuff them with cream cheese, chives, and shredded crabmeat. Up the umami with Knorr Shrimp Cubes. Seal, then fry until crispy and golden.
Peach mango – Take inspiration from the fast-food favorite and make sweet treats filled with fresh mangoes and canned peaches. Prepare like turon or fold like empanadas, then fry with melted brown sugar.
Ice cream cups – Don't have waffle cones on hand? Mold your wrappers into cups using a cupcake pan. Bake for a few minutes until crisp. Once cooled, fill them with ice cream or fruit salad.
There's some satisfaction in making lumpia wrappers from scratch. Skip buying the ready-made variety so you can ensure the cleanliness of the food you feed your family. But don't feel intimidated on your first try! If you can make pancakes, you can get this done without much effort.