Instant coffee is a staple in many caffeine-loving Filipino homes. It's a lifesaver when you need a cup of joe first thing in the morning or an afternoon pick-me-up. Did you know you can also use coffee in sweet and savory cooking? Whether to add depth to a homemade barbecue sauce or to rub all over a slab of meat, it's an ingredient more versatile than many think.
Read on to learn how to use these coffee granules in family-friendly recipes, perfect for a cozy night indoors.
Coffee-Rubbed Brisket and Gravy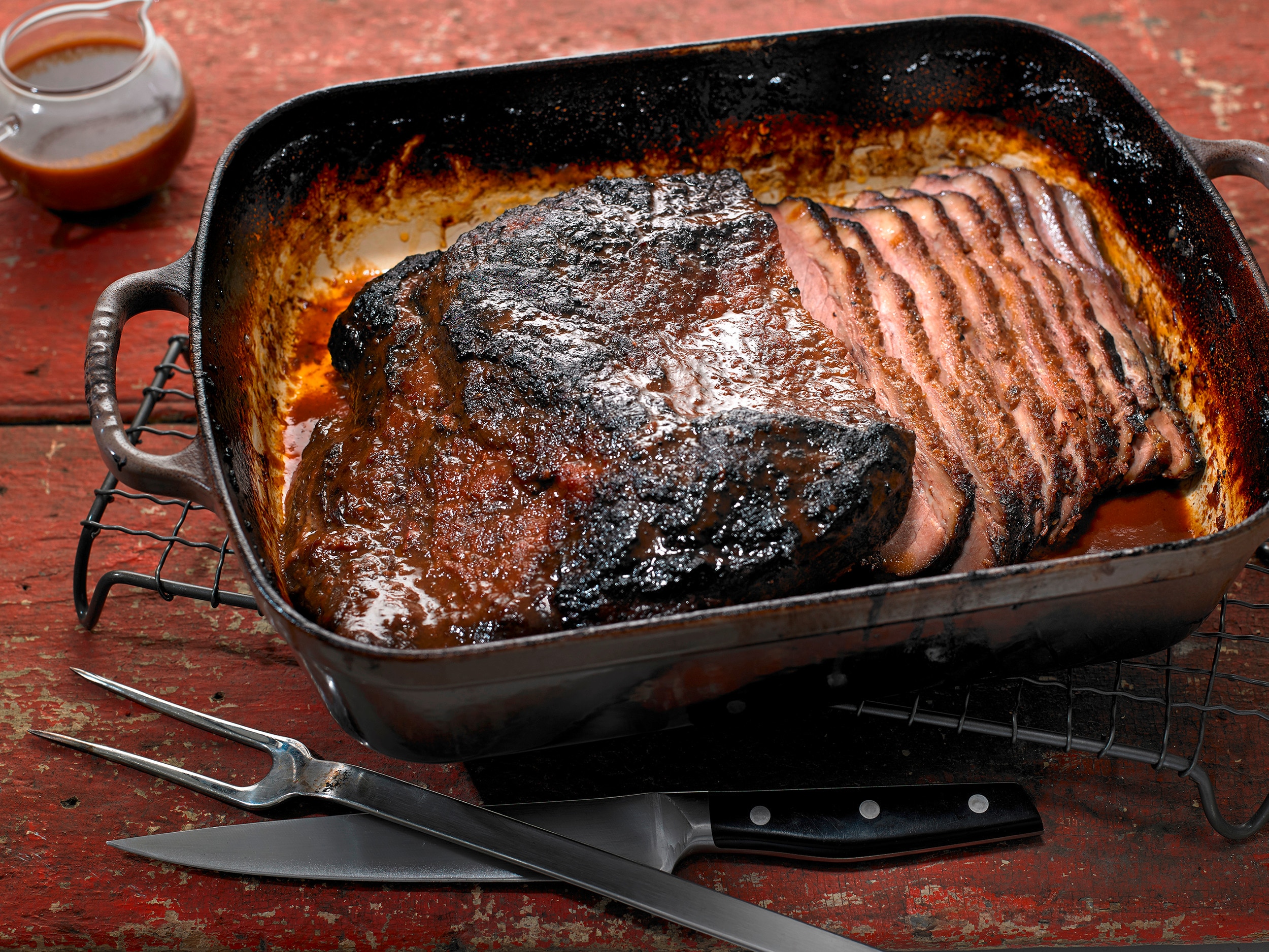 Pack flavor into the meat with a spice rub made with coffee granules, paprika, vanilla, cinnamon, and cardamom. For an extra punch, add crumbled Knorr Beef Cubes for extra umami. Combine all spices in a bowl and rub them all over a brisket slab. Transfer to a pan with some chopped potatoes, carrots, and onions. Roast until the brisket is fully cooked, then let cool to room temperature. Refrigerate the beef and vegetables for eight to 24 hours or until the fat is solidified.
When ready to serve, transfer the brisket to a cutting board, trim the fat, and slice the meat. Return sliced brisket and vegetables with the roasting juices to the pan and reheat in the oven. Arrange meat and veggies on a serving plate. For a quick gravy recipe, place the pan directly over a stove and simmer the juices until thick. Serve coffee-rubbed brisket with gravy, baked potatoes, and shrimp sinigang salad.
Coffee-Crusted Pork Tenderloin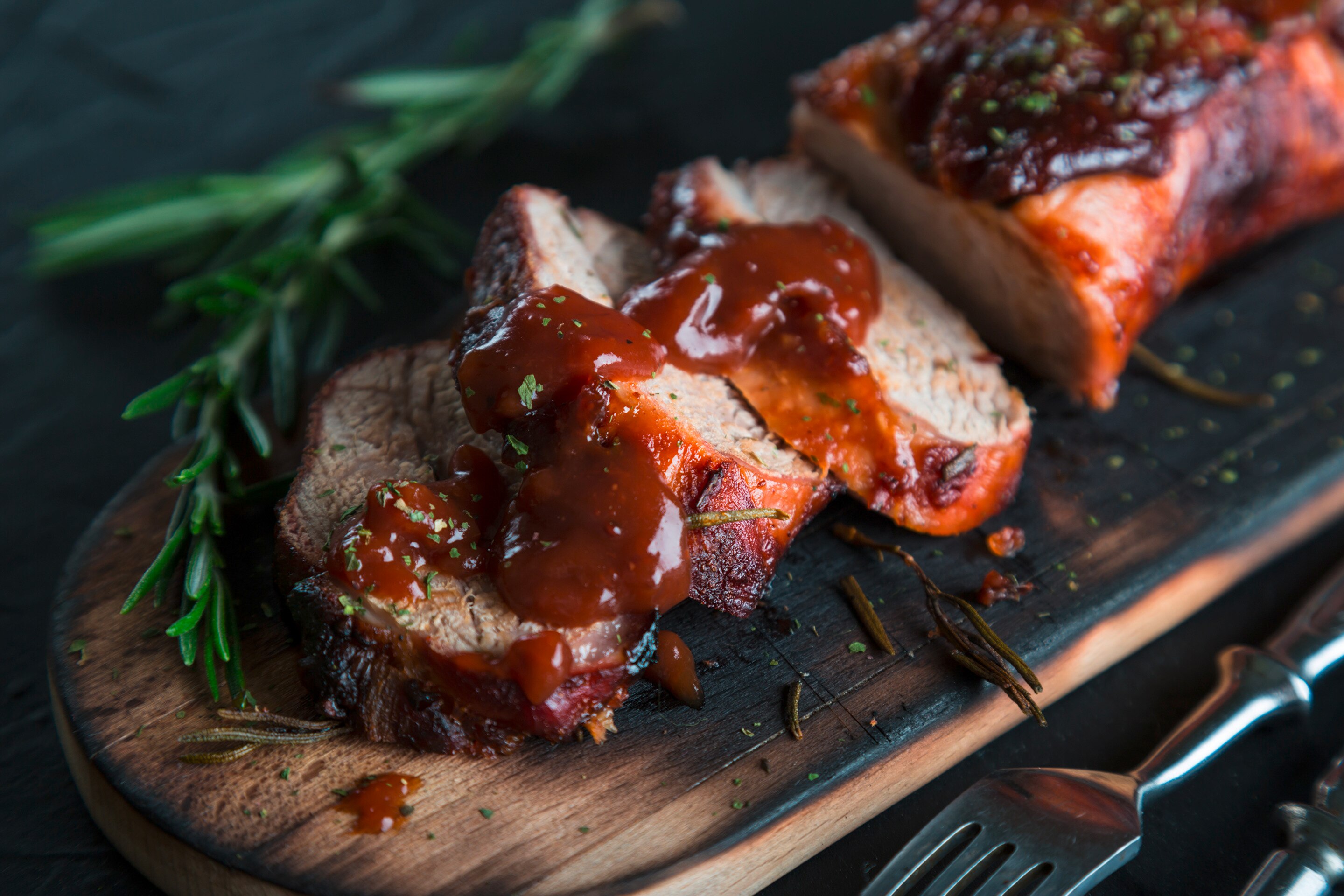 This recipe is similar to the coffee-rubbed brisket but requires marinating the pork before grilling. Prepare a quick marinade by mixing an acid (citrus juice, vinegar, or Worcestershire sauce) and fat (oil) to make a base. This combination coaxes out the flavor and tenderizes the meat at a deeper level.
Next, add your preferred seasonings, including coffee, brown sugar, paprika, garlic powder, onion powder, cumin, coriander, cocoa, salt, and pepper. Mix well, add meat, and marinate for at least four hours or overnight. When ready, grill and enjoy!
3. Coffee Barbeque Sauce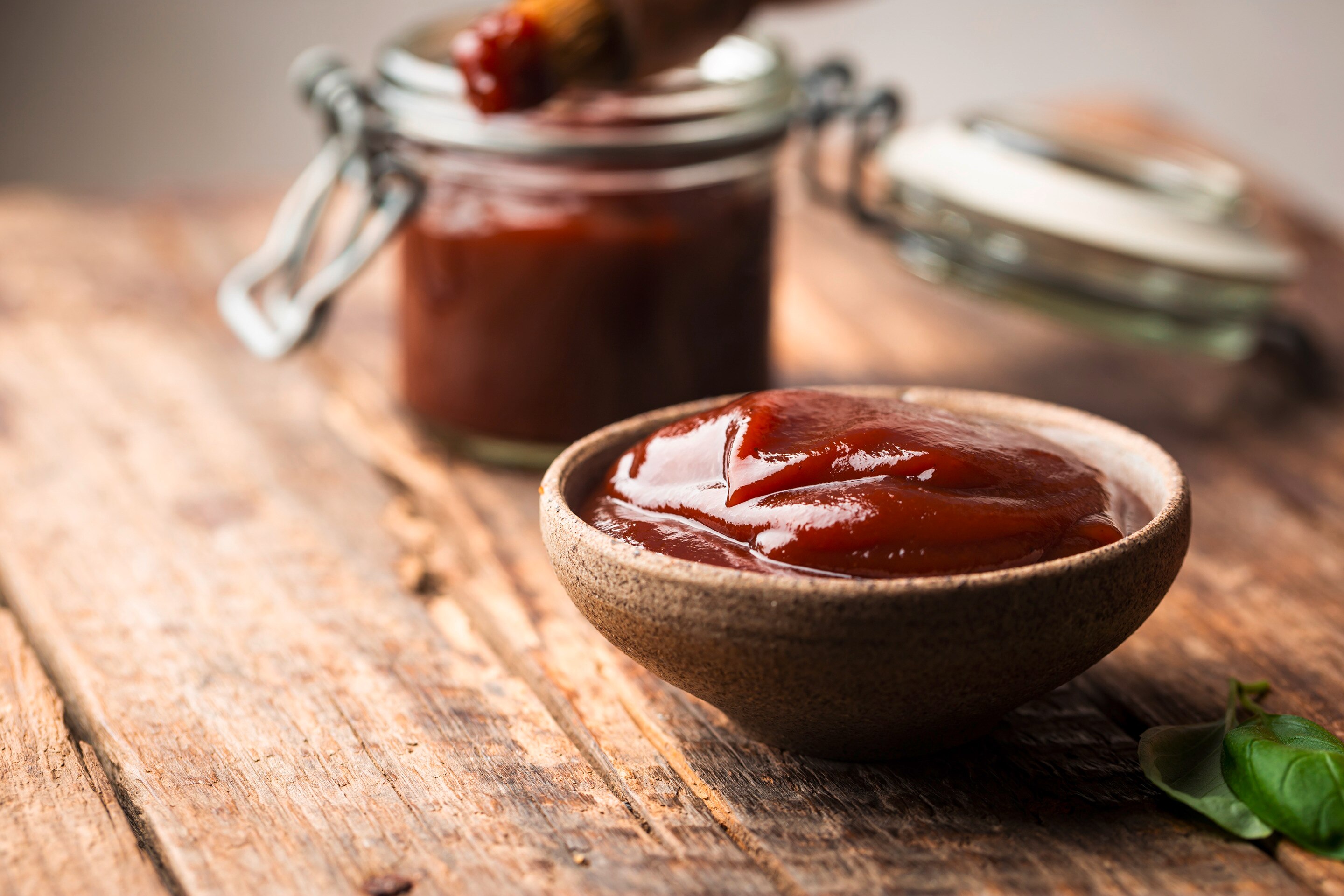 Don't have a sauce to go with your grilled chicken? Try this 15-minute barbecue sauce recipe that pairs well with any meat. Start by making a cup of coffee. Pour this into a small saucepan, then add ketchup, brown sugar, onion powder, garlic powder, and cayenne. Bring to a boil, then reduce heat and simmer for about 10 minutes or until the sauce is slightly thickened. Remove from heat and stir in pepper, vinegar, and soy sauce. Now it's ready to be served alongside your grilled or roasted meat.
4. Chocolate Cake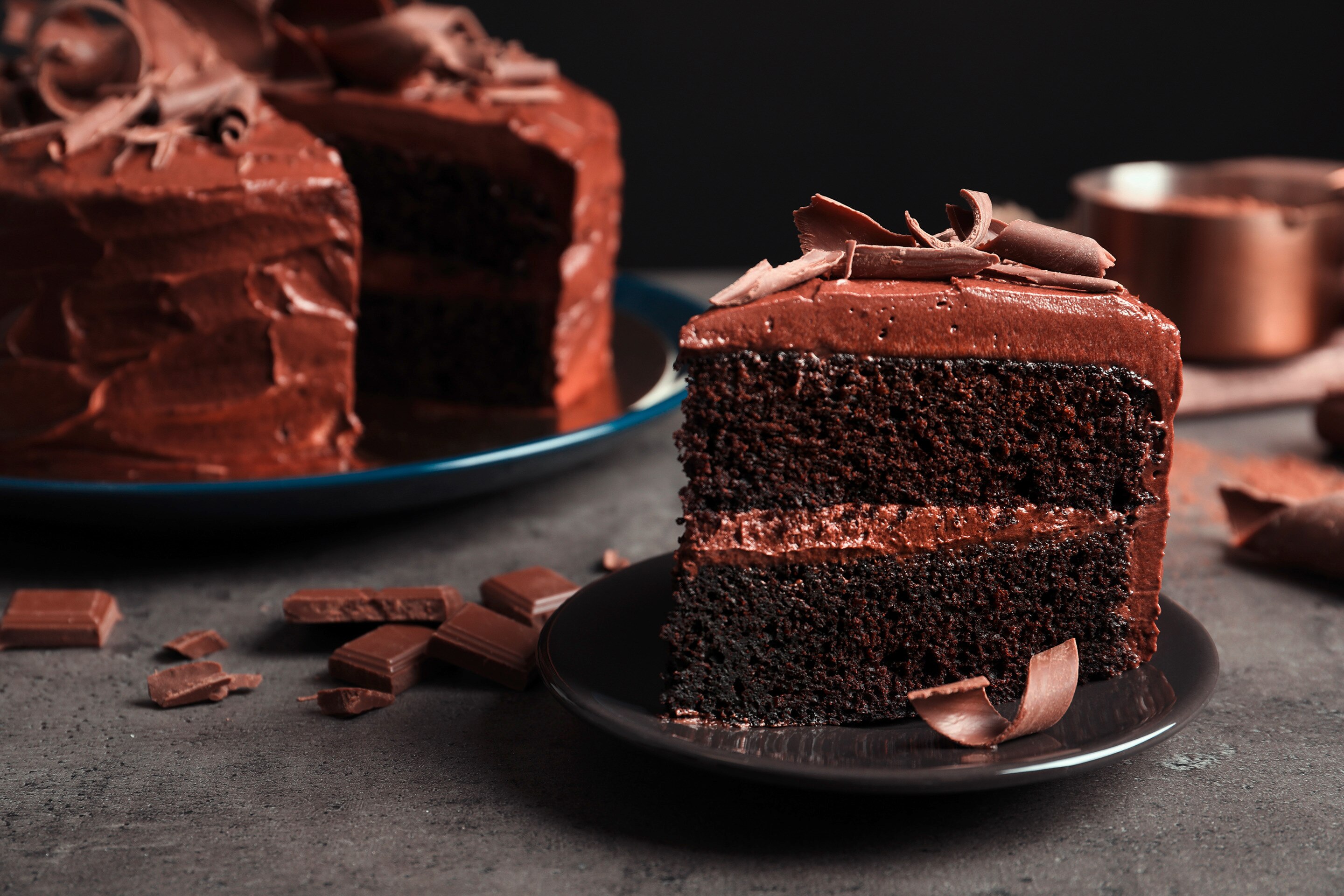 Want to know a baker's secret ingredient when making a chocolate cake? Coffee! Does adding a teaspoon make the cake taste like coffee? Not exactly, but it will make the chocolate flavor deeper, more intense, and extra delicious. Try this little trick with any chocolate cake recipe you prefer. You can also add some granules to the frosting or sprinkle a bit on top.
5. Coffee Cinnamon Buns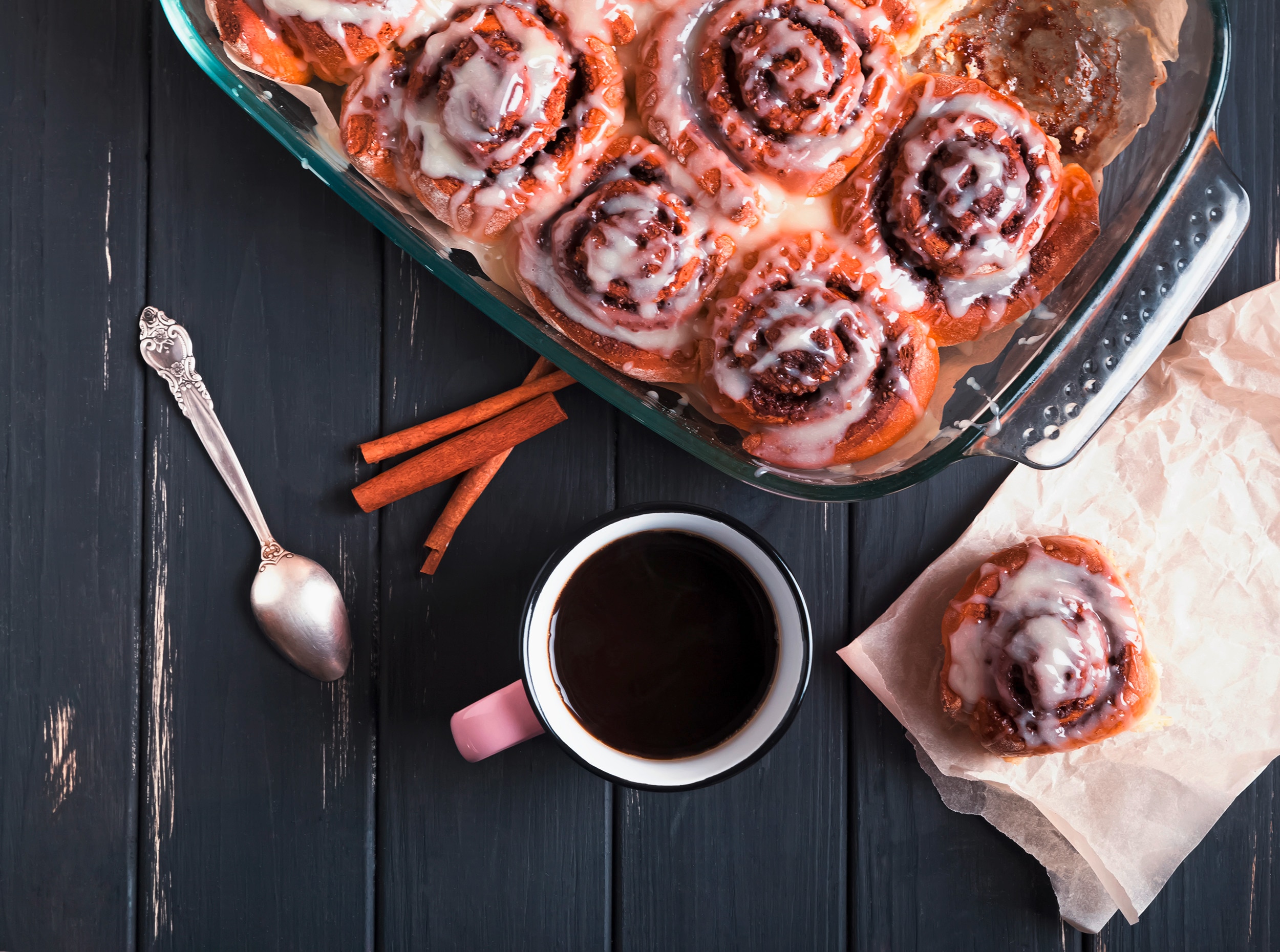 Take your cinnamon buns to the next level by giving them a coffee kick. You can mix some granules into the icing, add some to the cinnamon-sugar filling, or do both to amp up flavors.
Start by making your dough and rolling it out into a giant rectangle. Coat the dough with an even layer of melted butter, then sprinkle the top with a mix of sugar, cinnamon, and coffee powder. Use your hands to spread the spice mixture evenly over the dough. Roll tightly into a long log. Cut into thick slices and arrange in a baking dish, leaving enough space between the rolls to expand in the oven.
Bake until golden brown, then leave to cool while you make the icing. Combine some powdered sugar, coffee, and water in a bowl until you have a thick but runny consistency. Drizzle and spread over your buns.
6. Tiramisu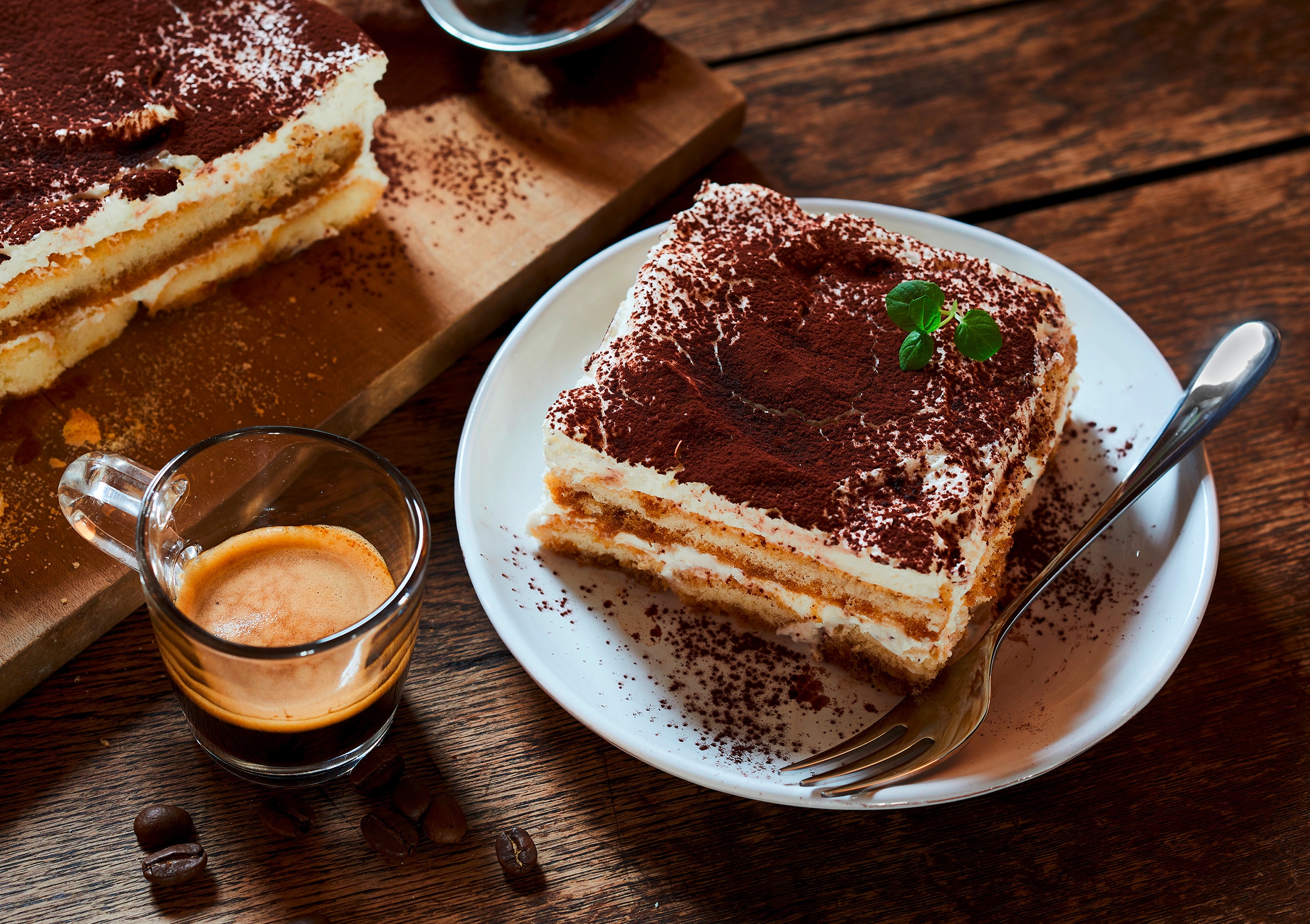 You don't need to be an Italian nonna to master making tiramisu. With only a few ingredients and less than 15 minutes, you can whip up this classic dessert, too. Start by preparing cups of coffee, then transfer them to a bowl to cool. Whisk eggs, mascarpone cheese, cream, and sugar until light and fluffy.
Now, you're ready to assemble! Spread some cream mixture at the bottom of a deep serving dish. Dip ladyfingers or broas for a couple of seconds in coffee, then arrange them to create an even layer. Make sure you work one at a time to keep them from becoming soggy. Cover this layer with cream and a generous sprinkling of cocoa powder. Continue layering until you fill the dish, ending with cocoa. Refrigerate for at least four to six hours or overnight.
Next time you start wondering what you can do with your instant coffee, try making one of these recipes. Serve to loved ones and ask them guess your new favorite secret ingredient.