If you're a Filipino home cook looking to make healthier meals for your family, then turn to "Bahay Kubo" for inspiration. The traditional folk song is a love letter to vegetables in the Philippines, from singkamas (jicama) to linga (sesame plant). Treat it as a grocery list of must-try produce that can supercharge your menu. Want to take on the challenge? Start with these healthy breakfast ideas which use up "Bahay Kubo" veggies in hearty, satisfying ways.
7 Healthy Breakfast Ideas Inspired by the "Bahay Kubo" Song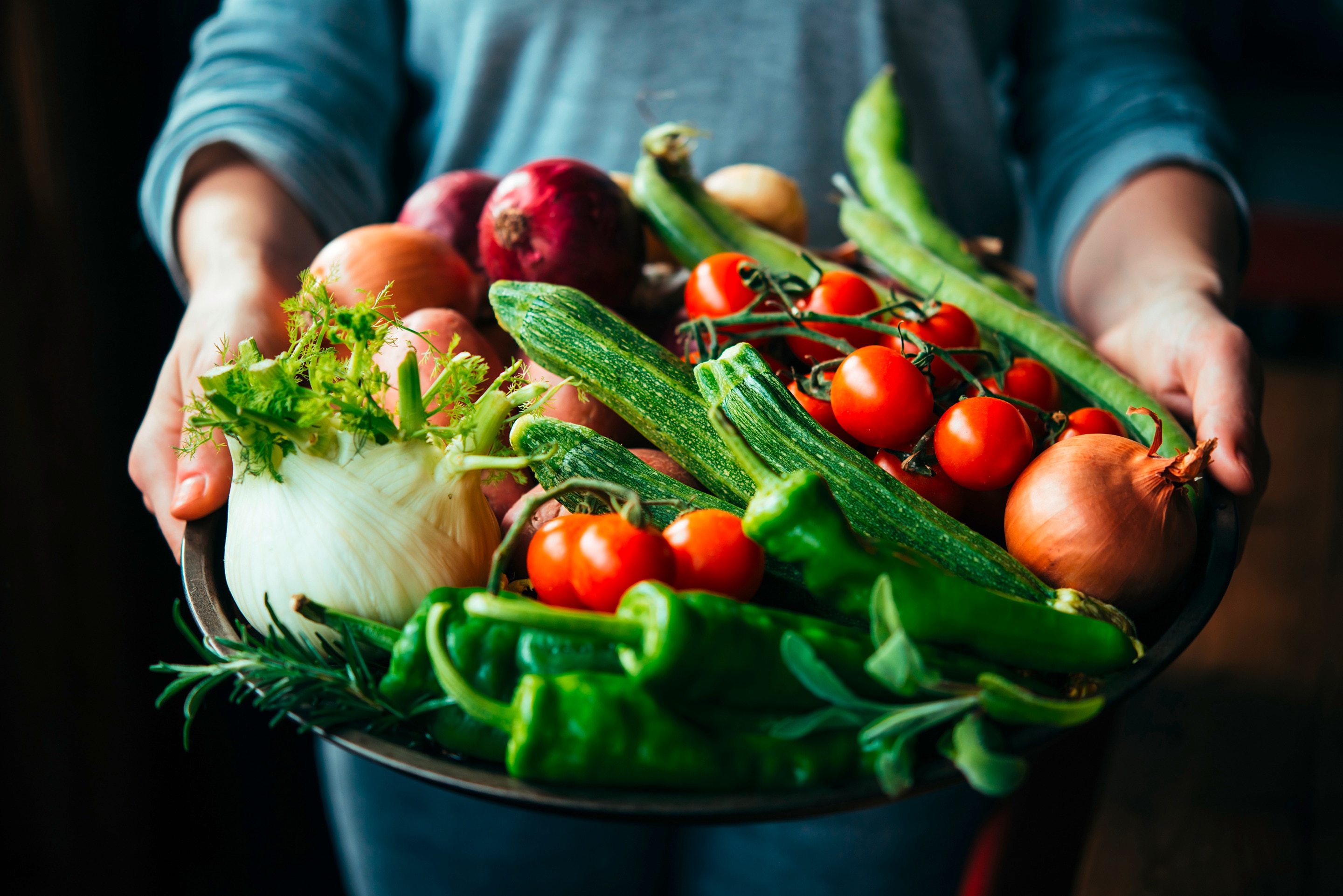 Monday: Tortang talong
Start the week off with something simple, like tortang talong. This omelet is an eggplant dipped in egg and pan-fried until lightly crisp. To give it a smoky flavor, roast your eggplants over an open flame or bake them in the oven before frying. You can also transform it into an extra nutritious, protein-packed rellenong talong with ground pork or chicken.
Tuesday: Peanut butter and banana wraps
Mani (peanut) is up next. Have you ever tried making homemade peanut butter at home? Unlike store-bought options, you can use all-natural sugars and skip any additional oils. It takes less than 10 minutes with a food processor, so give it a shot if you have one!
Your homemade peanut butter would be delicious with bananas in a whole wheat wrap. Just spread it all over the tortillas, add bananas and other toppings (like raisins or chia seeds), roll it into a wrap, toast, and serve.
If you love store-bought PB, get a jar with minimal sugar to make the most of the natural healthy fats and protein in nuts.
Wednesday: Pork guisado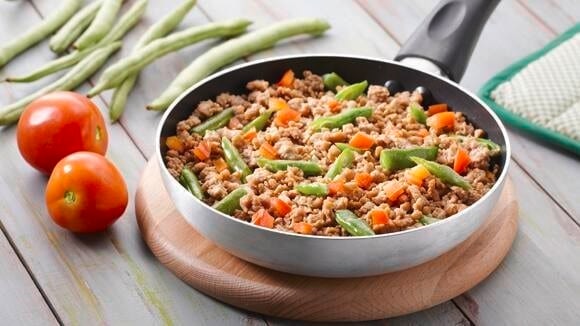 Overcome the mid-week slump with pork and sitaw (long beans) guisado. Slice your veggies into bite-sized chunks, stir-fry in oil and aromatics, and finish with ground pork for protein. If your family is trying to cut back on meat, you can use crumbled firm tofu instead. The cooked sitaw gives this ulam a refreshingly crunchy snap. You can also pack any leftovers up for baon since this dish can keep well for many hours. Yay, less to worry about on hump day!
Thursday: Baked beans
Beans, like patani (lima beans), deserve a place among your pantry staples. A powerhouse of dietary fiber, protein, vitamins, and other essential nutrients, beans are delicious, too! Hundreds of recipes feature the humble patani because it's versatile and easy to use.
For starters, try making a simple, comforting stew with softened or canned patani, tomatoes, spices, and garlic. Add a touch of sweetness with brown sugar. Stew or bake at low heat until the beans are buttery. Enjoy with crusty bread or hot rice.
Friday: Arroz caldo with a twist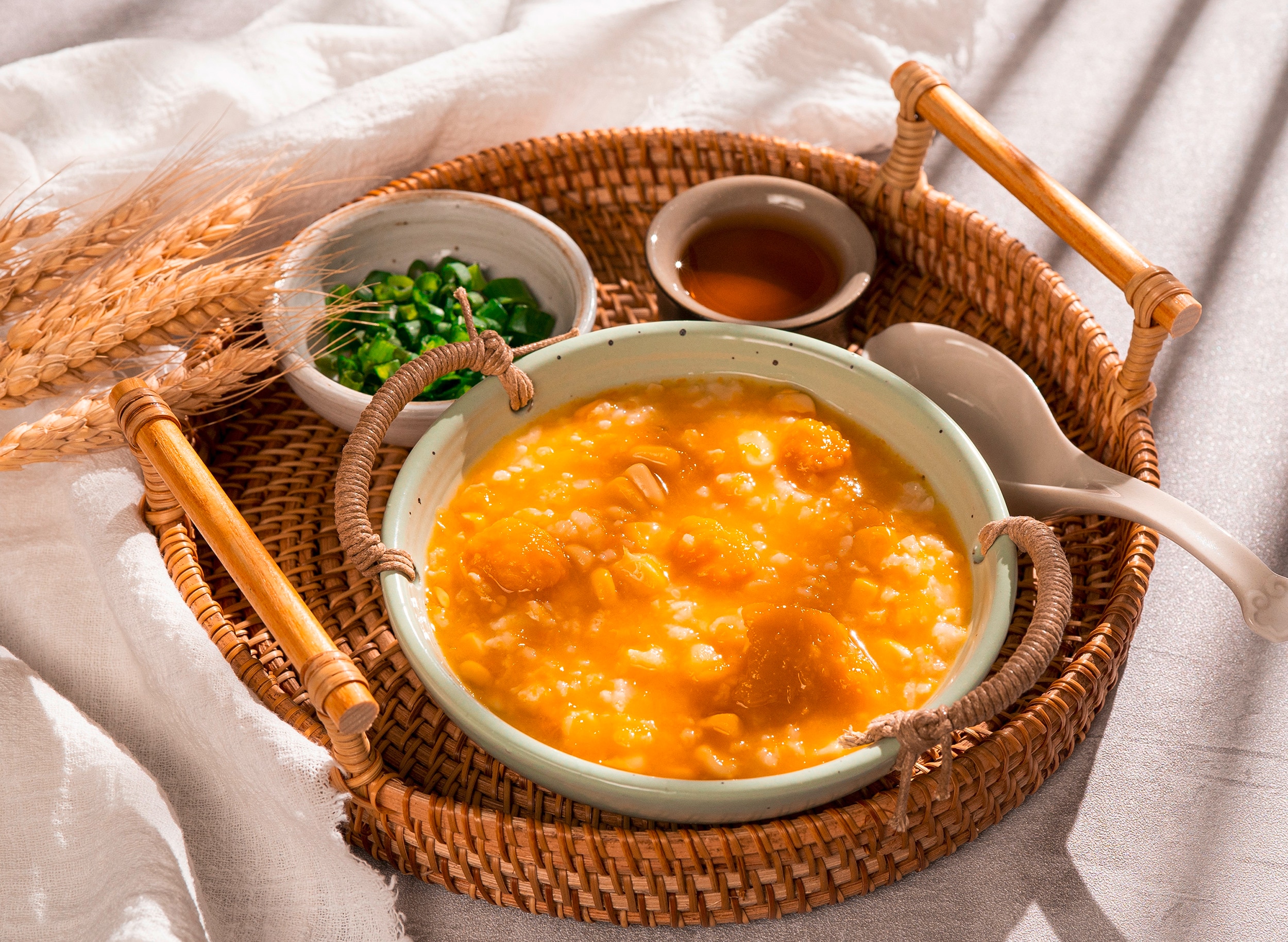 Greet your Friday morning with a hearty bowl of arroz caldo, the perfect remedy for -ber month gloom. Basic arroz caldo recipes call only for malagkit rice, chicken broth, and aromatics. You can make yours more nutritious by adding steamed kalabasa (squash) and shredded chicken to your bowl.
If you're in a rush, feel free to speed things up with a cup of Knorr Hot Meals Instant Arroz Caldo. It uses real chicken and jasmine rice for a more authentic experience. Finish your dish with veggies, crispy garlic bits, spring onions, and egg.
Saturday: Shakshuka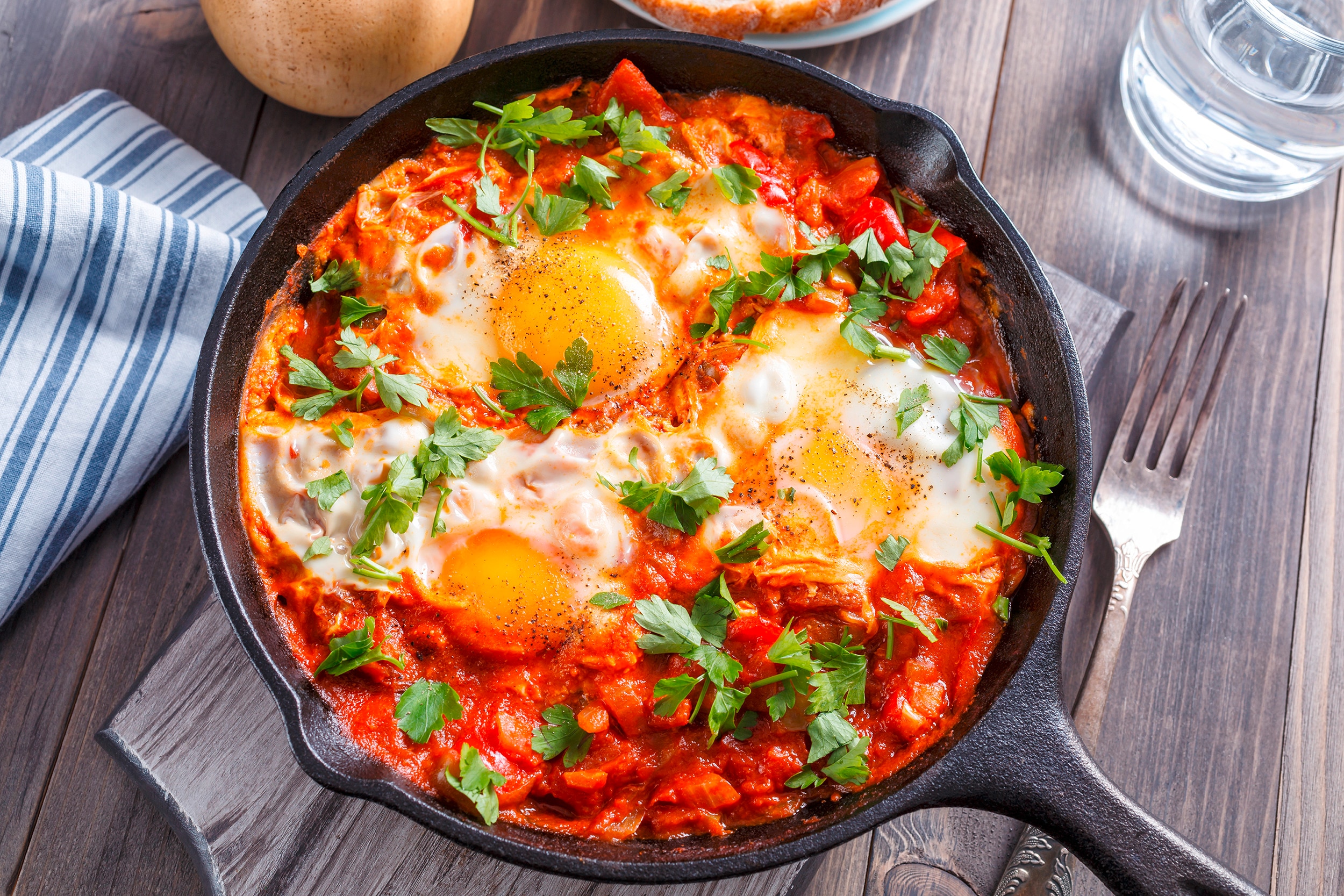 If you have extra time on Saturday mornings to whip up this showstopper. Shakshuka combines three of the most beloved "Bahay Kubo" veggies: sibuyas (onion), kamatis (tomato), and bawang (garlic). This traditional Maghrebi dish looks fancy, but it requires little effort and comes together in a single pan. It's also 100% vegetarian!
Start by sautéing onions in a pan until translucent. Follow this up with sliced garlic, your desired blend of spices, and a can of whole peeled tomatoes. You can also add diced potatoes to bulk up the dish. Once it comes to a simmer, make holes in the mixture and crack your eggs into them. Cover and simmer still until the egg whites cook, but the yolks stay runny. Season with salt and pepper. You can consume it as a thick tomato stew, dip for toast or pita, or topping over cooked grains.
Sunday: Silog
Sundays are for taking it easy and enjoying creature comforts, like a yummy silog. As long as you have your sinangag (garlic fried rice) and itlog (egg), you can consider this a complete meal. But a few tweaks can easily turn this into an even healthier dish. For example, you can use day-old brown or red rice instead of white for added fiber. Try poaching your eggs instead of frying them. Add peas, carrots, and other veggies to your sinangag. For ulam, go for baked salmon, canned tuna, or grilled chicken as leaner alternatives to classic picks like hotdog and tocino.
Round out this healthy breakfast spread with a cup of honey and luya (ginger) tea after every meal. Luya is a staple spice and herbal remedy that helps ease digestion, improve immunity, and soothe sore throats. It's the best drink to start your family's day, especially during flu season. Here's to better breakfasts, high spirits, and good health!