Fried eggs make everything better. They offer richness and incomparable umami, turning any dish they touch into gold – often literally, thanks to those gorgeous yolks. Eggs are a staple you can live off for weeks since they have enough protein and fat to keep you going. Plus, they're so versatile that you can have them a little differently every time.
They go with rice, bread, and noodles. You can have them boiled, poached, or raw (when farm-fresh!). But again, fried is arguably the best way to eat an egg, evidenced by the mantra, "When all else fails, put a fried egg on it." Learn how to make it perfectly every time, then put your skills to the test by whipping up a handful of egg-cellent dishes. Check out some fun ideas below.
How to Fry Eggs Perfectly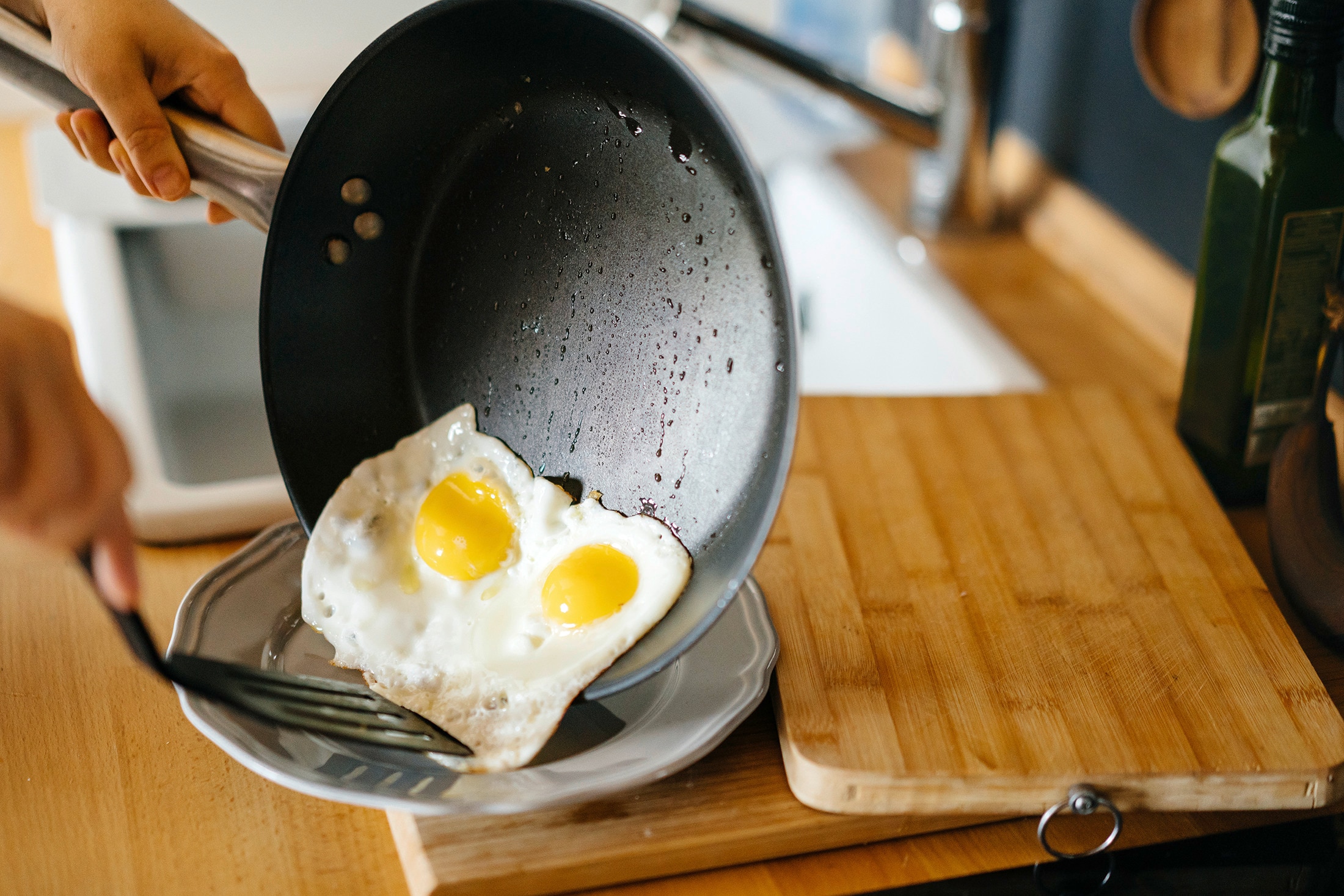 There are four main types of fried eggs: sunny-side up, over-easy, over-medium, and over-hard. Their difference lies in the "doneness" of the yolk. Sunny-side up and over-easy both have a runny yolk, while the over-medium yolk is slightly jammy. Over-hard yolks, as you may have guessed, are fully set. Here's how to fry eggs the right way, no matter your preference:
Use a nonstick pan and spatula. Fresh eggs are notoriously sticky, so going nonstick is best if you want to keep them intact.
Add enough oil or butter. Don't scrimp! You can spoon the excess over uncooked areas later.
Wait for the fat to get hot enough. As American chef and author Kenji Lopez-Alt puts it, the fat in your pan should be "shimmering-hot, just shy of smoking." Frying eggs at this heat level ensures that the whites fully cook while the yolk stays molten. If you're not going for sunny-side up, this is when you should flip your eggs.
Baste your eggs. Tilt your pan at an angle until the excess oil or butter pools on the bottom. Spoon it over your eggs to cook the whites until crispy around the edges.
Sprinkle salt over your eggs while they're still sizzling hot. Once you've tasted well-seasoned eggs, you'll never skip this step again.
7 Dishes That Taste Even Better With Fried Eggs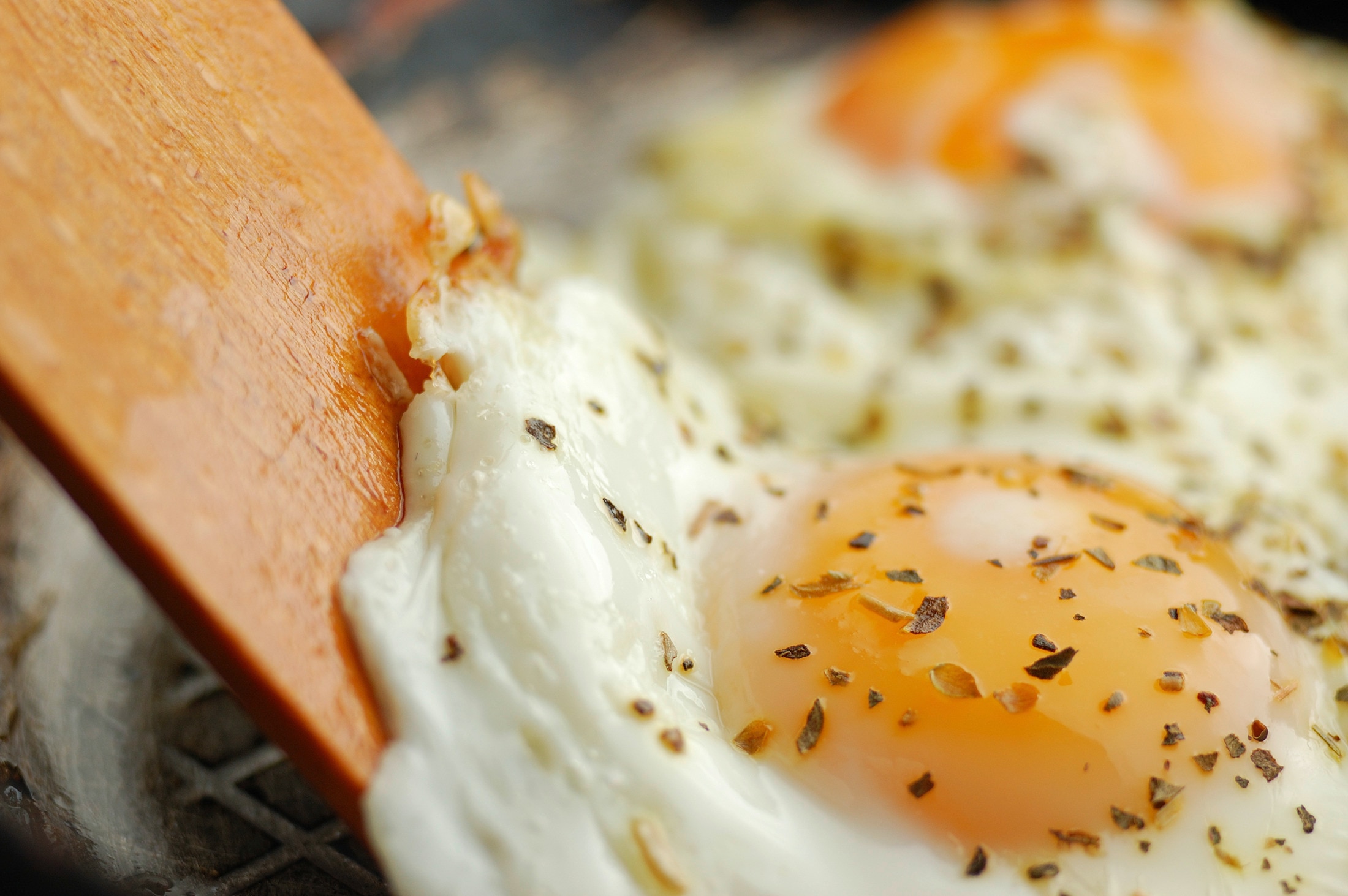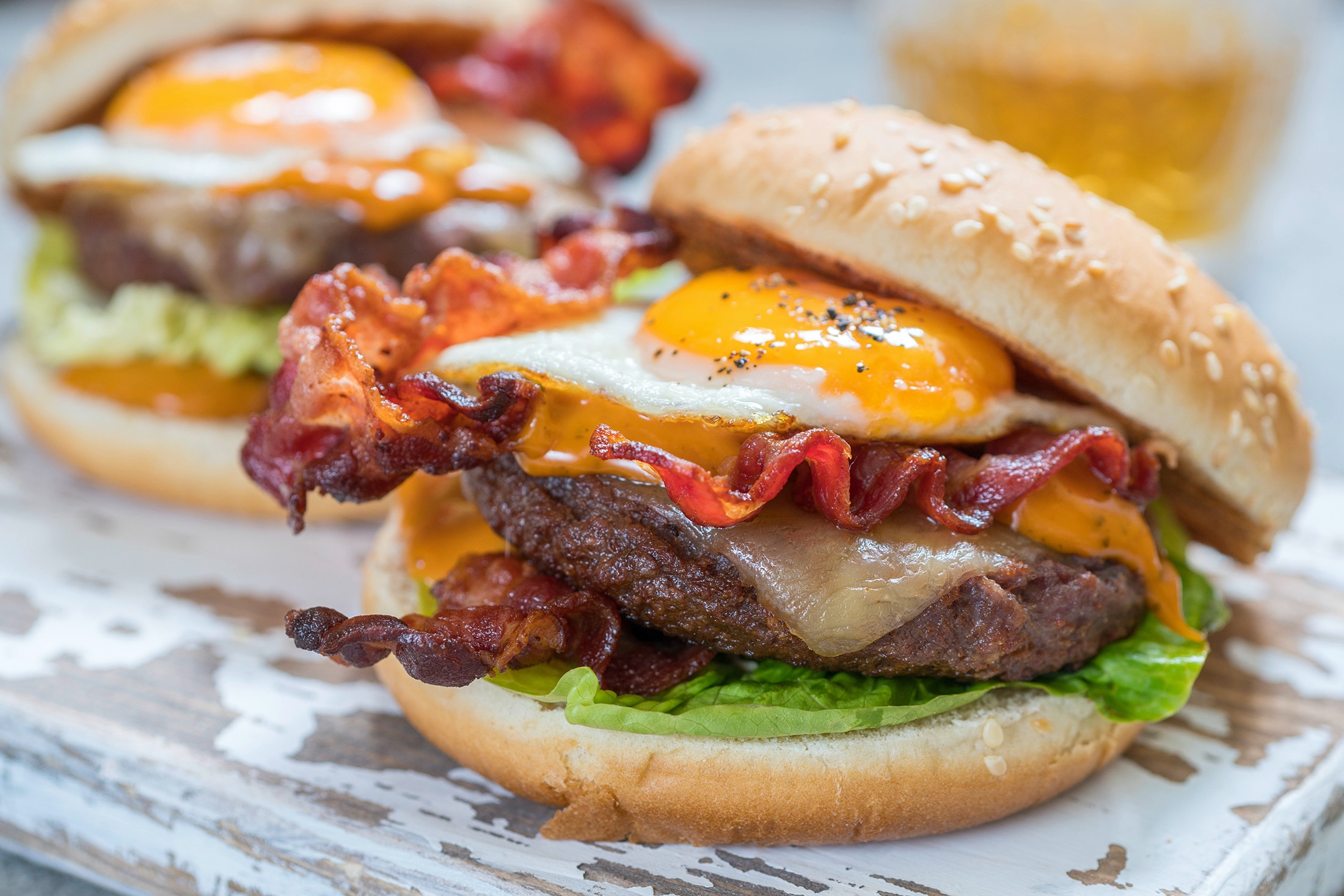 Everyone loves a burger, and topping it with a runny egg makes it even juicier. Next time you cook patties, crack a few eggs into the same frying pan. Make sure to scrape up all those flavorful brown bits! Do you prefer rice over buns? Prepare a Hawaiian-style loco moco instead. It's exactly like the "ultimate" burger steak from a local fast-food joint, complete with egg.
2. Pizza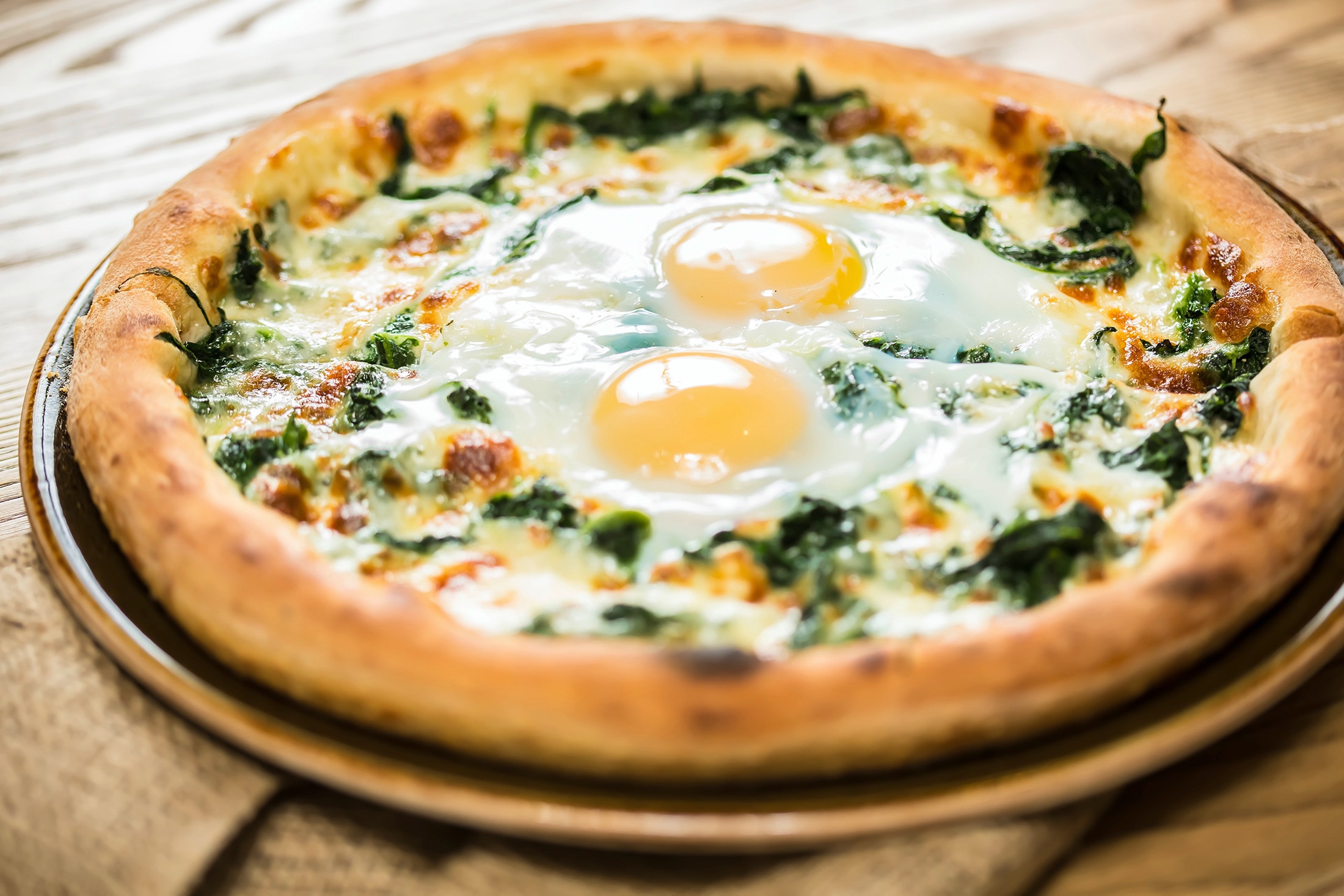 If you wanted to, you could have pizza for every meal of the day (yay!). Cracking an egg on top just makes it more breakfast-appropriate. Do you want something more creative than egg, cheese, and tomato sauce on your pie? Take inspiration from Gino's Brick Oven Pizza and their well-loved SMEGG pizza. This ultra-rich combination of sausage, mushrooms, egg, and Gouda over cream makes for a crave-worthy flavor explosion.
3. Toast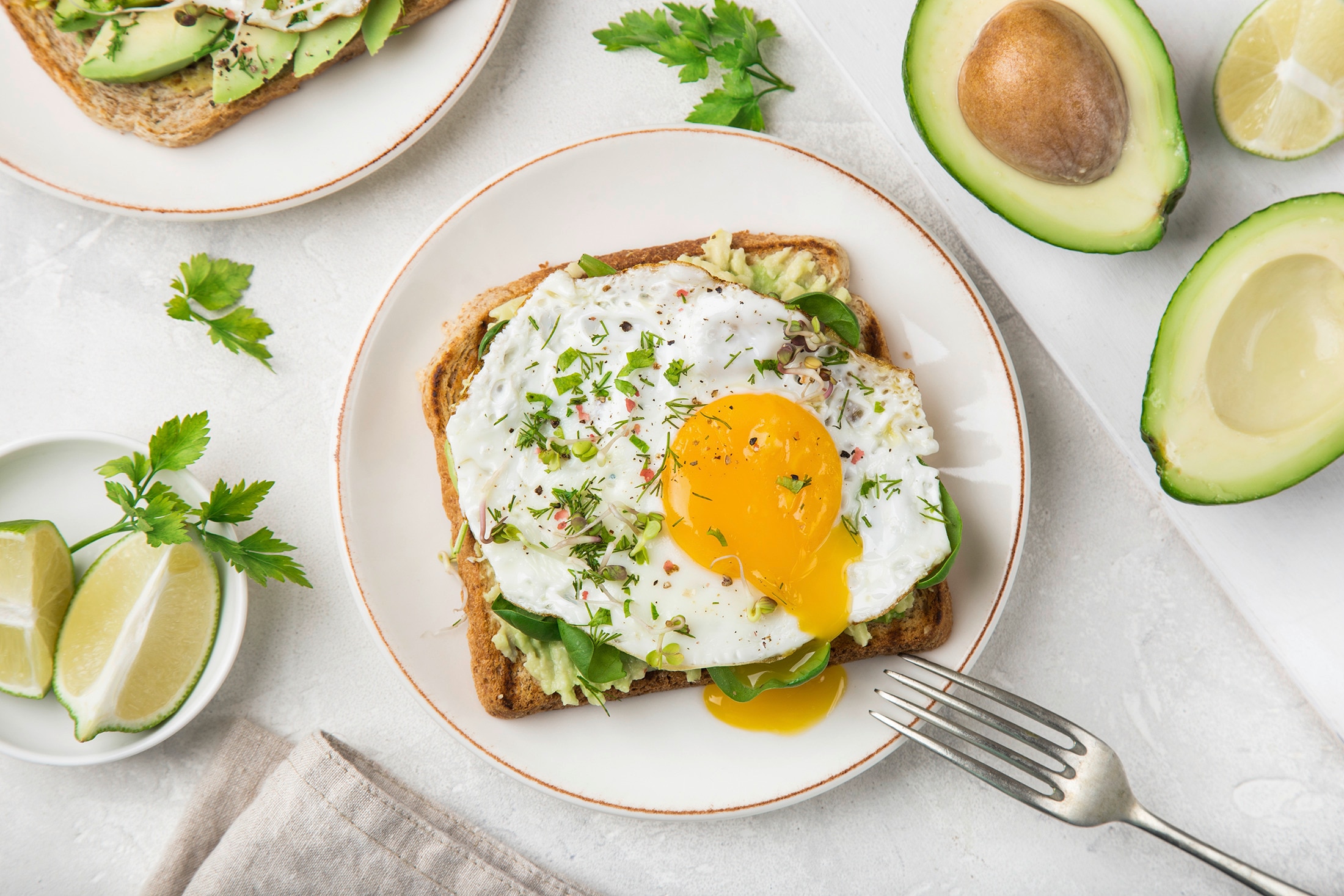 You can never go wrong with toast and eggs. The classic pairing is equal parts crunchy and creamy (or fluffy, depending on how you like your eggs!), making every bite exciting. But if this is your go-to breakfast, you may be craving some variation. Here are a few options:
Make millennials proud with homemade avocado toast.
Go sweet and savory with peanut butter, egg, and honey.
Use garlic bread instead of plain as your base, toasted until crispy.
4. Fried rice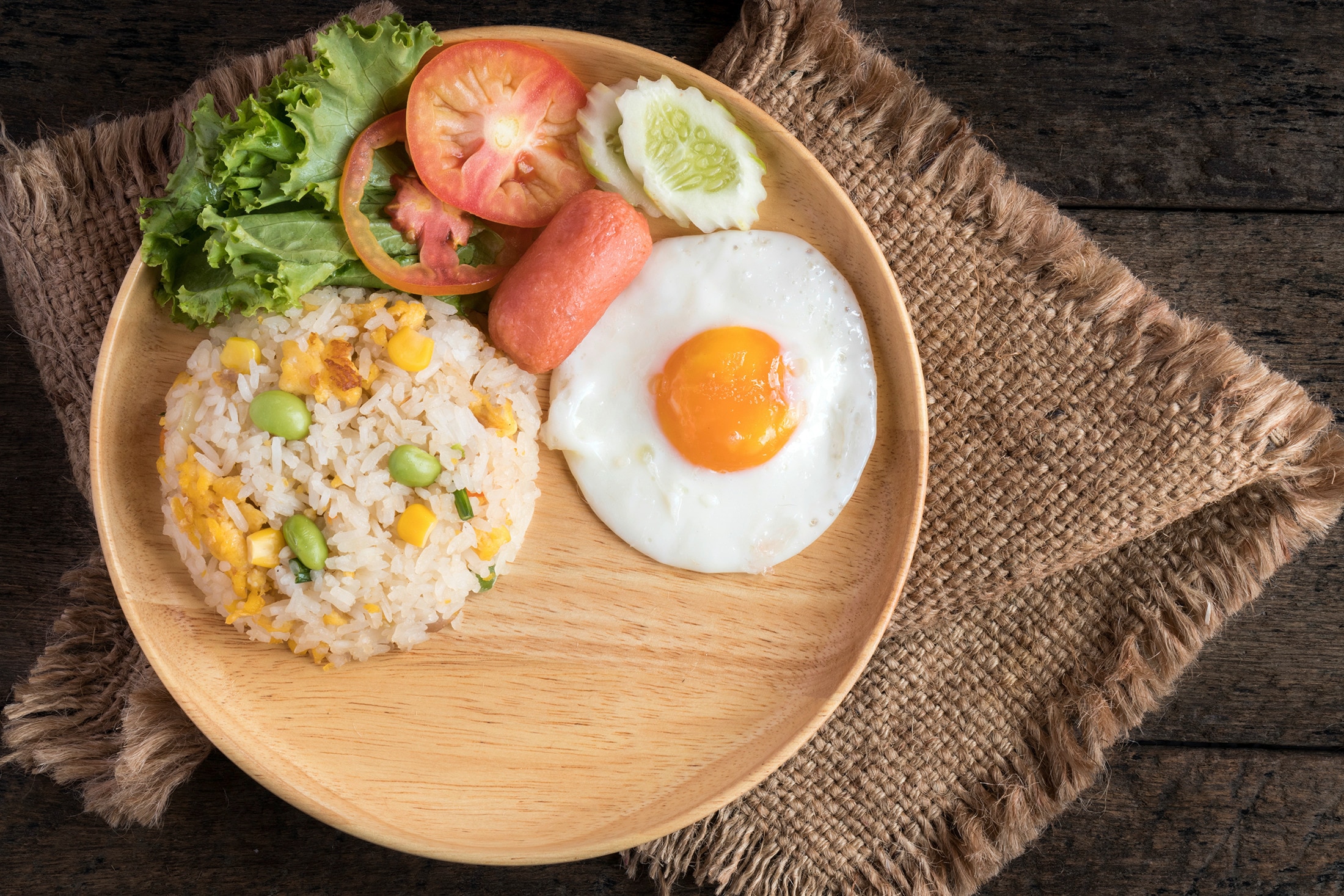 For Filipinos, the only thing better than rice is garlic fried rice, aka sinangag – the "si" in silog. There are endless varieties, including longganisa, tinapa, and corned beef (all budget-friendly!), but sometimes a well-made egg fried rice is all you need. You can make a simplified version by sautéing scrambled eggs, garlic, Knorr Liquid Seasoning, and leftover rice. Top it with a fried egg for extra zhuzh. Time to add this silog-style egg fried rice recipe to your breakfast rotation.
5. Savory oats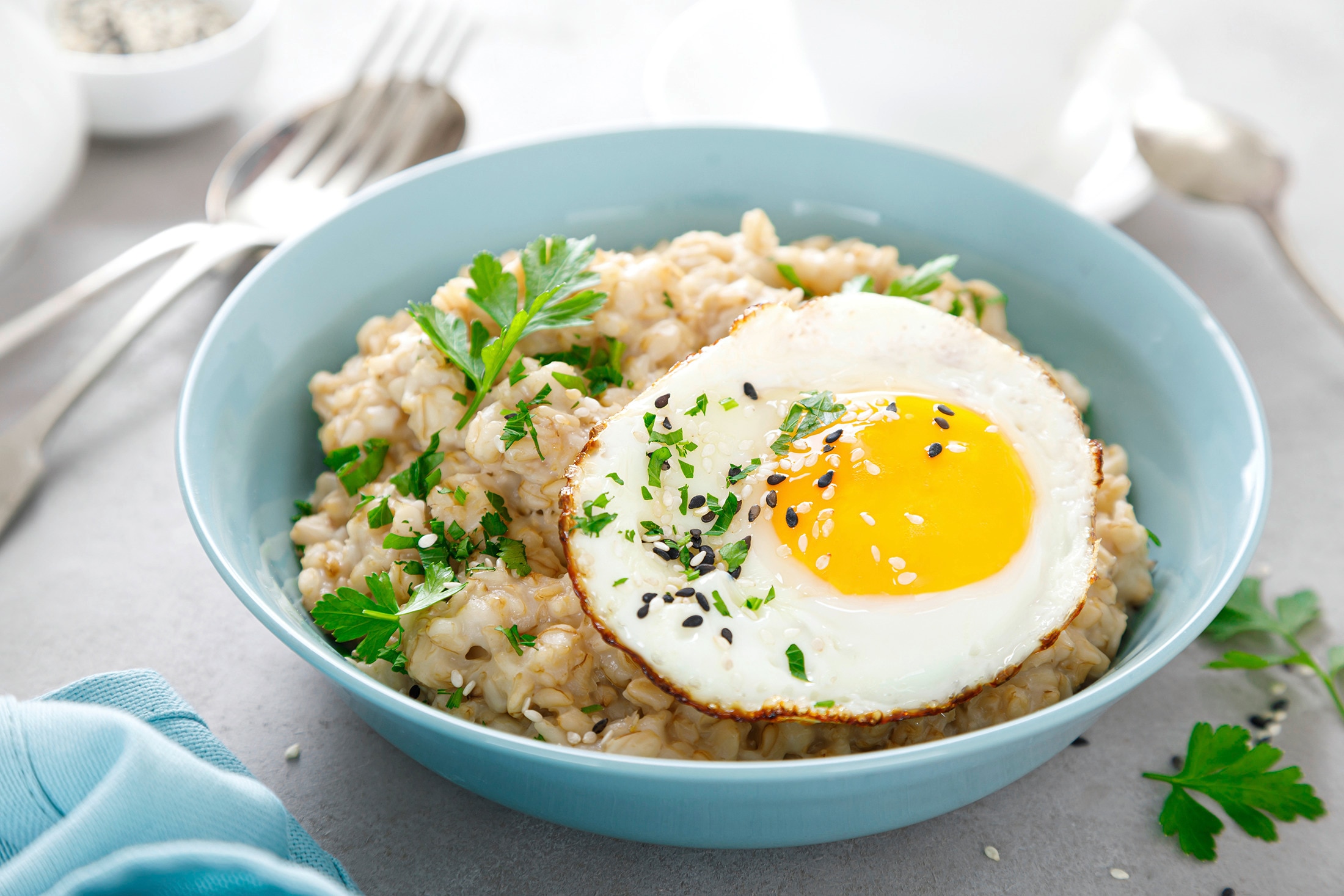 Most people associate oats with sweetened, fruit-topped oatmeal. If you've sworn off oats because you think they're bland or unexciting, wait until you try a savory bowl. Oats can be as versatile as rice and even serve as a worthy (and healthier) alternative, like in arroz caldo.
Instead of cooking your oats in plain water or milk, start with an umami-rich broth. Stir in veggies like pechay and other leafy greens. Once the oats are tender and fluffy, take them off the heat. Top with a fried-yet-runny egg, sesame oil, and scallions.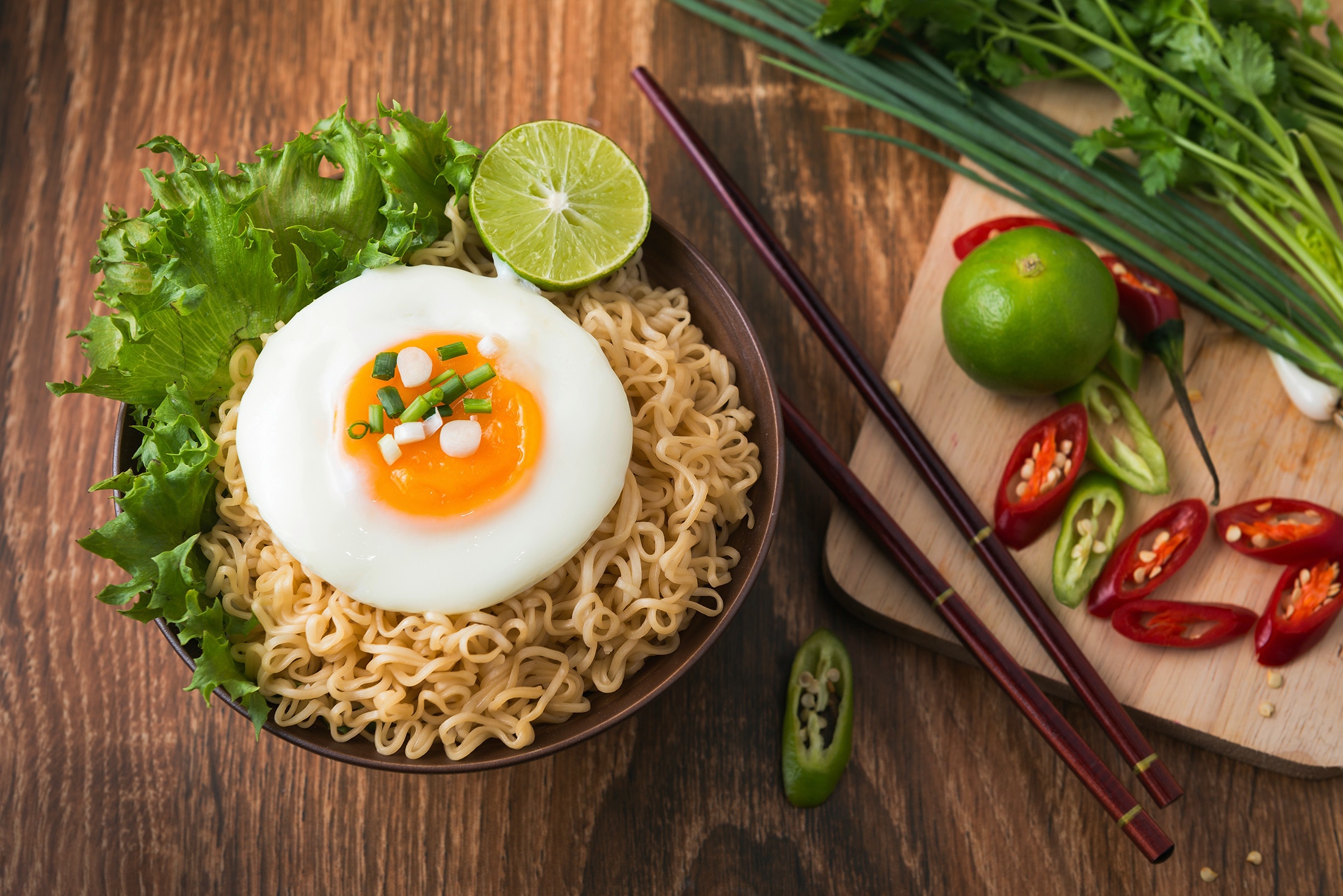 A serving of instant noodles isn't complete without eggs. In Korea, ramyun is a street food you can tweak and top with whatever you like. Typical add-ons include cheese slices (the meltier, the better), tteok (rice cakes), and eggs. It doesn't matter if you're making jjampong (seafood noodle soup) or jajangmyeon (black bean noodles) – a sunny-side-up egg is always welcome.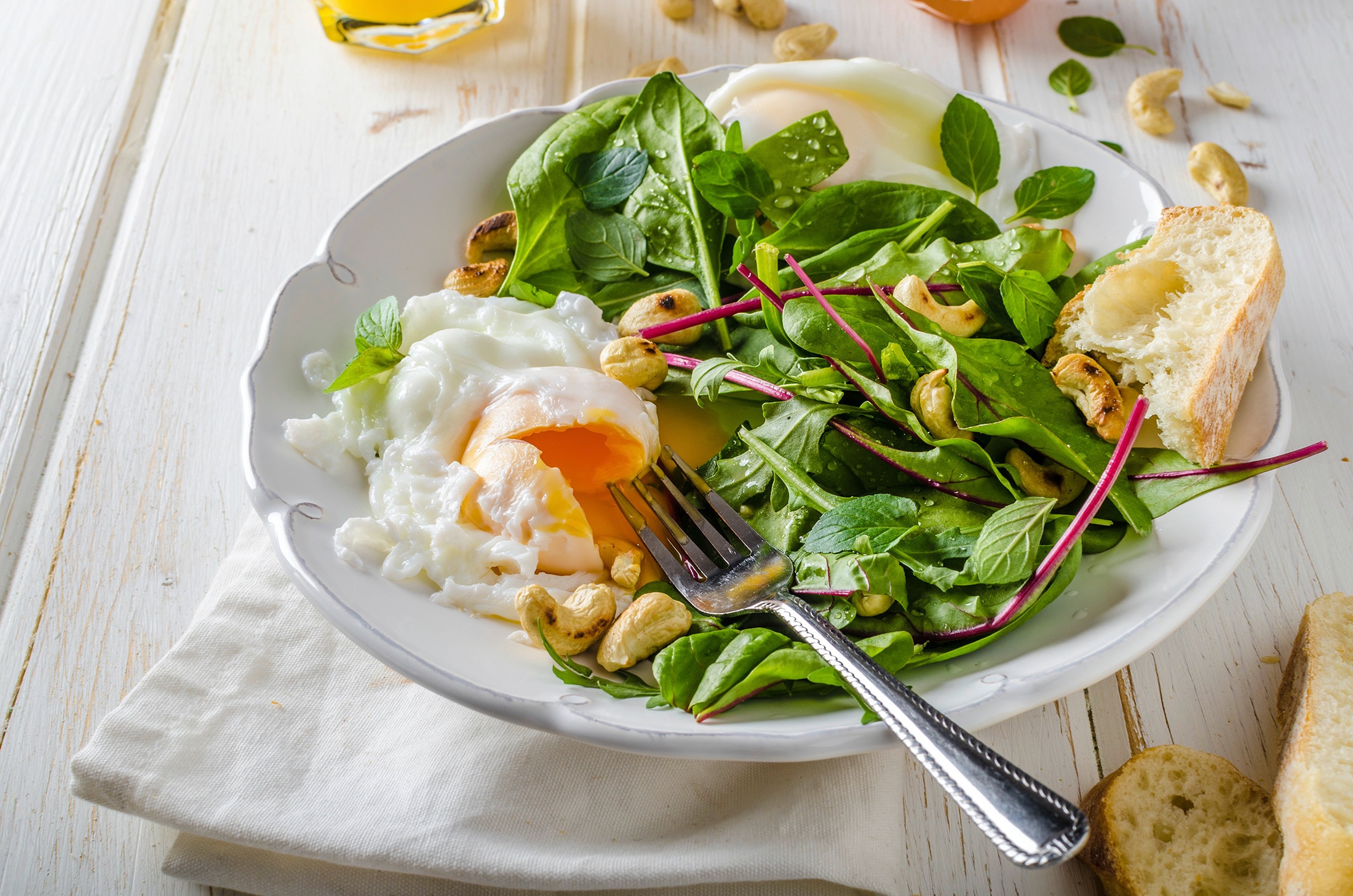 Hard-boiled may be the usual pick for hearty salads, but you don't have to limit yourself to this egg style. Recipes with warm grains and roasted veggies can benefit from eggs cooked over-easy. The luscious, silky yolk will coat each ingredient, doubling as dressing. You can also try a simple garden salad with fresh greens, tomato slices, and ham lightly tossed in a vinaigrette. Top it with a fried egg and serve with a side of bread. Salad for breakfast, anyone?
Now, that's proof that fried eggs go on everything. If you have a dozen eggs and no idea what to do with them, look to this list for cooking inspiration. You'll crack it eventually.