A go bag is a disaster-preparedness kit containing essentials in the event of natural calamity or other causes for evacuation. Think of it as your ticket to survival – filled with every necessity to live through a crisis. One of its primary components is emergency food that should last days. Imagine this harsh situation: power lines are cut, roads are impassable, and deliveries are a thing of the past. How will you eat?
Before you panic, it's crucial to get into a logical mindset and plot a plan. Involve every member of the family so you can assign them tasks. Who will carry the bags? Who will look for a water and heat source? Who will cook your morning and evening meals?
You need answers to these questions NOW. Don't wait for a catastrophe to happen before moving. Follow this guide when making critical decisions, especially for planning your emergency food supply.
Preparing Your Go Bag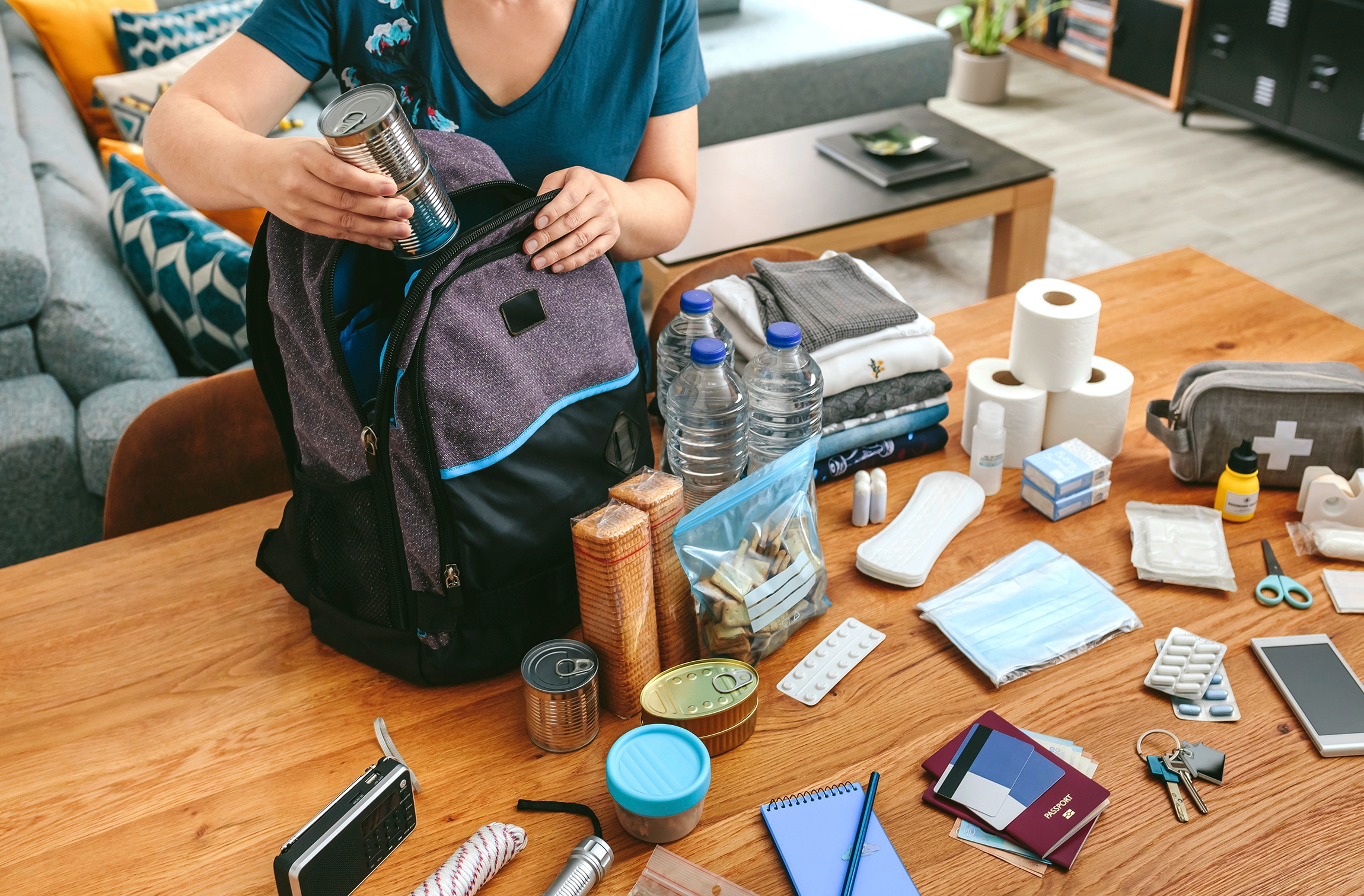 Your go bag should be accessible, easy to grab, and effortless to carry in a rush. Choose a medium-sized duffel bag or a waterproof backpack with lots of space. In a typhoon-prone country like the Philippines, it's best to cover all necessities to weather any storm.
Your next challenge is to pack all essentials while keeping your bag light. It defeats its purpose if it weighs too much and slows you down. Be discerning when finalizing the list of things to bring. But aside from emergency food and water, make sure you have the following:
First aid kit
Medicine
Sanitary or hygiene kits
Extra clothes
Flashlights
Handheld tools
Copies of important documents
Tips for Packing an Emergency Food Kit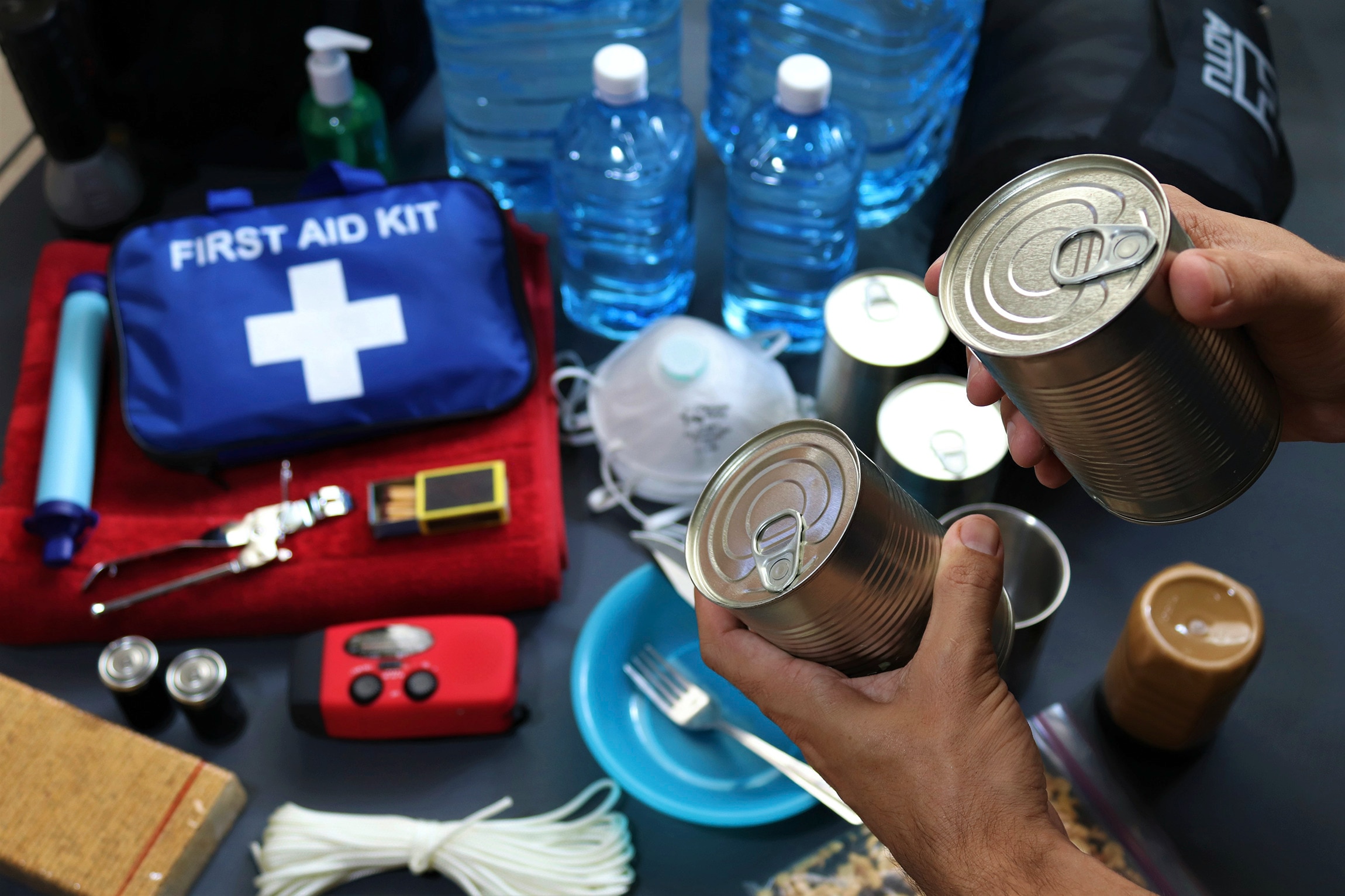 Follow these three quick tips when choosing food to pack in your go bag.
Pack enough supplies per person.
Each family member will need food and water for a few days. Remember, you won't have time to take food from your fridge or freezer anymore. You can only rely on shelf-stable items that can withstand temperature changes. For bigger families, consider creating multiple go bags to cover everyone's emergency food supply needs.
Check expiry dates annually and replace items if needed.
A go bag is something everyone hopes they'll never need – but that doesn't mean it's a one-and-done task! The last thing you want is to end up with unsafe, expired items when the time comes. Check your supplies annually and replace them if necessary.
Consider ease of preparation and weight of items.
Choose just-add-water and ready-to-eat items for less waste and quick access to hot food. Canned items are a typical choice because of their long shelf life, but you should consider their weight, too. Go for food packets if they're available to you.
Emergency Food Supply 101: What to Pack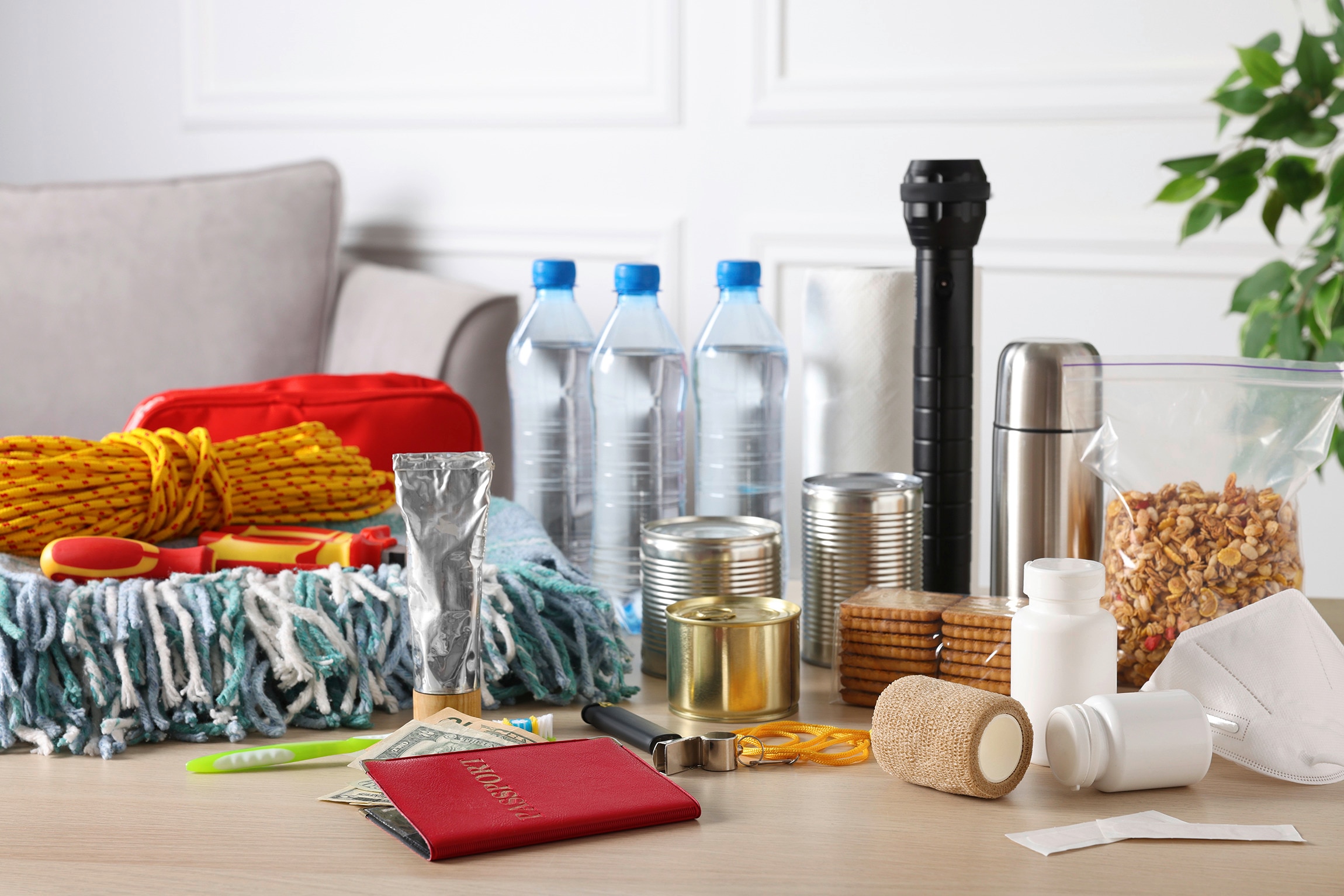 Are you still confused about what type of food to pack? Here are eight items that should make it to your list. Remember, everything should be nonperishable, nutrient-rich, and easy to prepare.
1. Clean drinking water
Large bottles of clean drinking water should be one of the first items to include in your bag. You can also pack a portable filter in case you find a water source.
2. Nonperishable, easy-to-heat meals
Just-add-water hot meals, like Knorr Hot Meals Instant Arroz Caldo and Knorr Hot Meals Instant Beef Goto, are quick and satisfying. They only require three minutes to cook and no cleanup.
3. Fiber-rich crackers and peanut butter
Get your fiber fix via salted crackers with a long shelf life. Pair them with a savory or sweet spread, like peanut butter, for an easy tummy filler. They also make for a delightful surprise treat after a long day.
4. Tinned fish and canned meats, fruit, or vegetables
Packing a few tins of fish, meat, fruit, and vegetables provides easy access to a mix of nutrients. Look for small cans of sardines, tuna, corned beef, green beans, and other family favorites.
5. Oatmeal, pasta, or rice
Need something more filling? You can store oatmeal, pasta, and rice in airtight bags for months. You'll need access to gas, fire, or other means of cooking to prepare them, but they're tried-and-tested ways to make rough days more manageable.
6. Comforting soups
Emergencies will always call for some form of comfort. A reliable option is instant soup mixes, like Knorr Chicken Noodle Soup or Knorr Chicken and Corn Soup. Fast and effortless!
7. Granola or protein bars
Nutrient-dense granola and protein bars can give you an energy boost after a series of tiring events. Pack an array of flavors, like nuts, mixed grains, fruit, and peanut butter.
8. Dehydrated meats
Beef and pork jerky can last for months if stored in a cool, dry area. Dehydrated meats provide much-needed protein on days you need energy and a filling meal.
Bonus: pet food and ready-to-drink baby formula
If you have a newborn, ready-to-drink baby formula is a must. Look for a brand that won't need water anymore. And don't forget about your pets! Pack something for them, too.
It's always best to be ready for all types of scenarios your family might face. Start planning now! Follow these tips when preparing your go bag and choosing what emergency food to pack.