A favorite merienda option throughout the Philippines, champorado is pure comfort in a bowl. It's a rainy day staple to chase the blues away, or it can be a terrific energizer on sluggish mornings. Foreigners may find its components weird, but it totally makes sense for locals. You can never go wrong with a basic champorado recipe, made with glutinous rice, sugar, water, milk, tablea or cocoa powder. Absolute bliss!
The origin of champorado goes back to the 17th century. Through the Manila Galleon Trade, Mexicans introduced champurrado, a hot chocolate drink thickened by corn flour and flavored with anise seed, cinnamon, or vanilla. Filipinos caught on and substituted the ingredients with local, accessible ones, creating the Philippine version most people know today.
Despite how delicious this "chocolate porridge" tastes on its own, it's best not to eat it alone. You can appreciate the flavors of champorado even better when you pair it with the right side dish. This way, you can even turn it from a snack into a full and satisfying meal. Do you need ideas to make that happen? Here are five of the most exciting options to consider.
1. Tuyo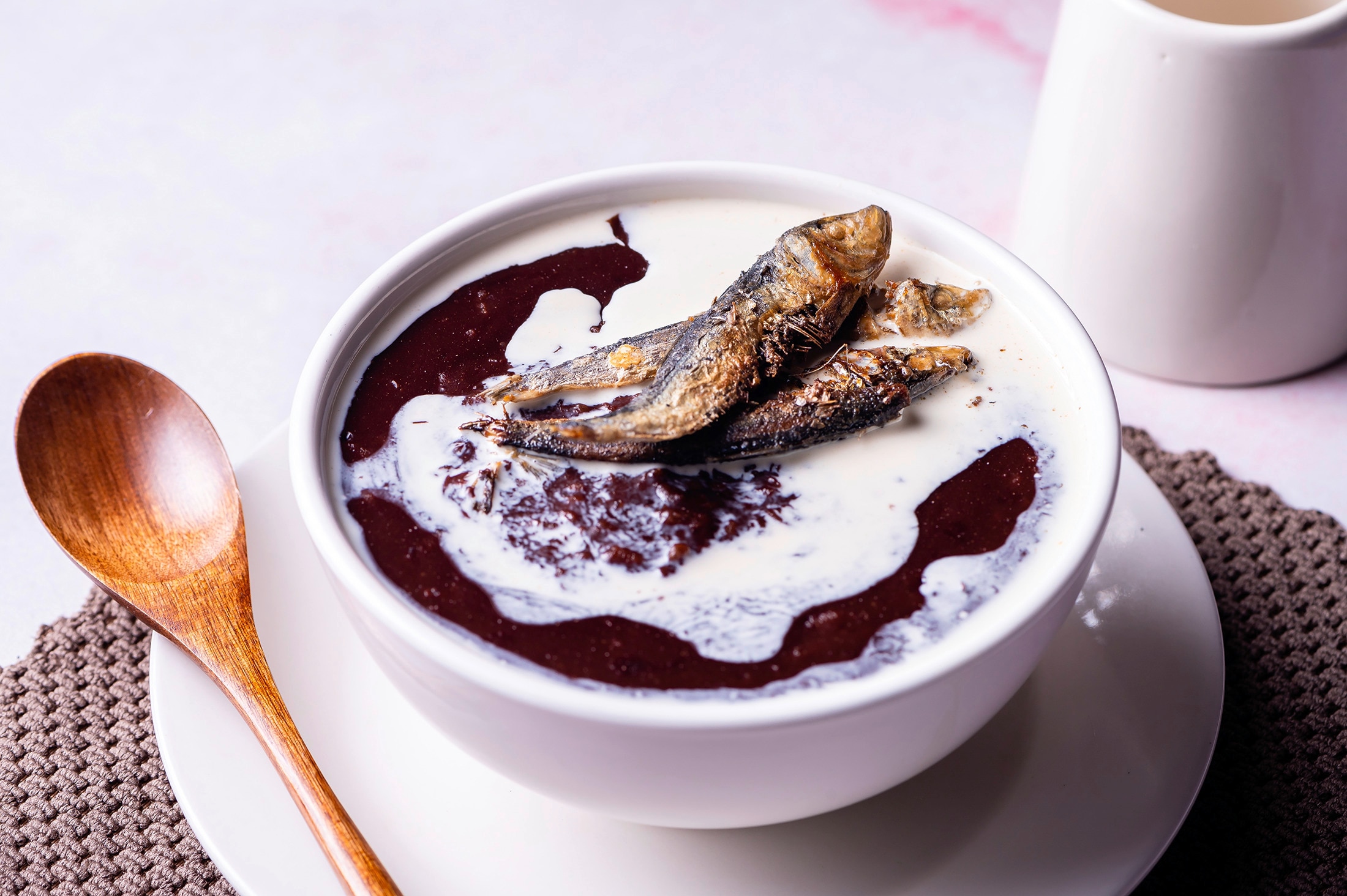 Start with the most usual partner – the tuyo! Filipinos love their champorado served or topped with salty dried fish. Others even make the extra effort to flake the meat and discard its bones for easier consumption. Some even argue that no authentic champorado ingredient list is complete without it! The duo may seem odd at first, but the combination of sweet and salty is a match made in food heaven. Besides tuyo, you can also go for danggit, dilis, or even pusit.
2. Bacon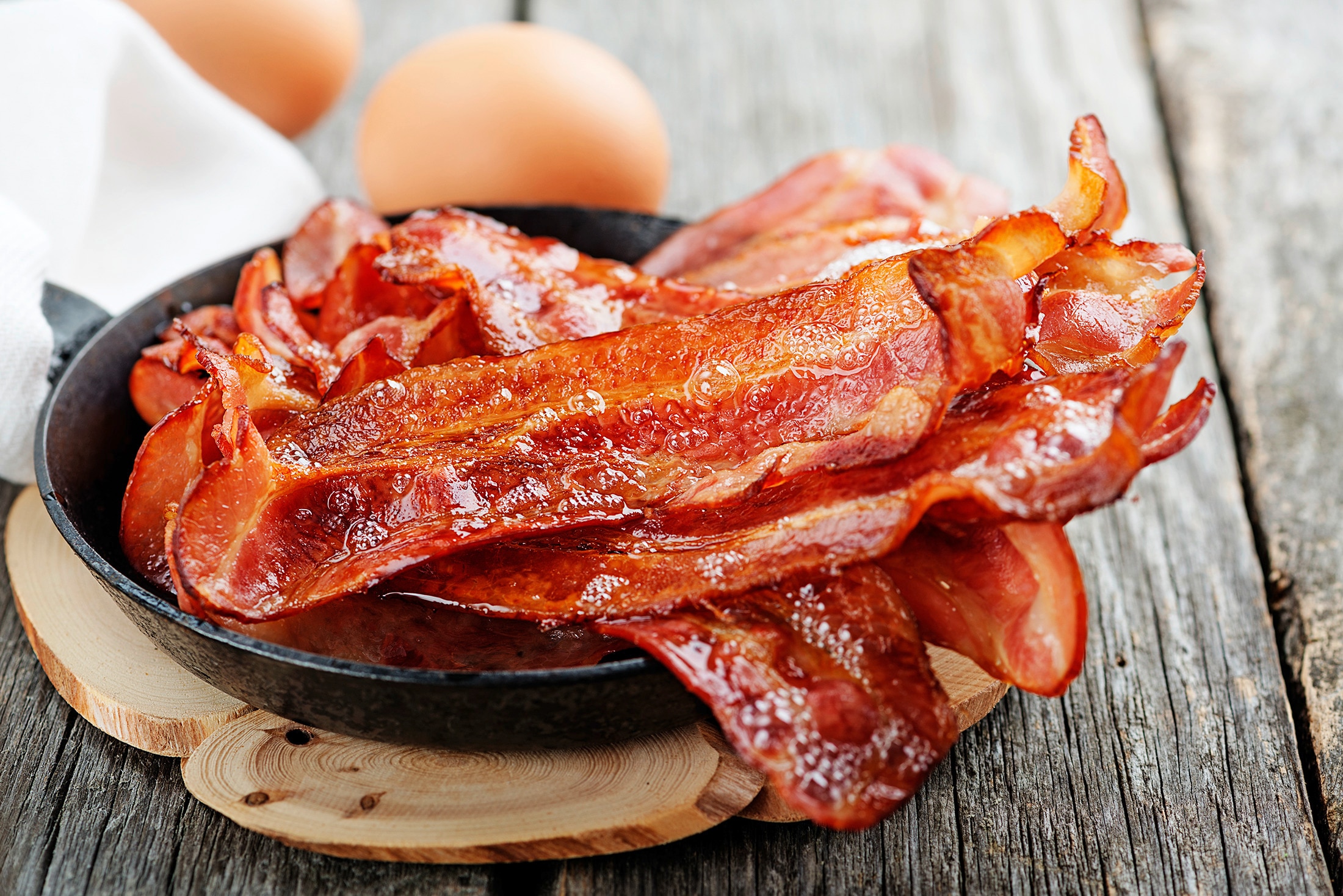 With tuyo already on the list, you shouldn't be surprised to find bacon as another savory side dish option. If you're a fan of salted caramel, donut burgers, Hawaiian pizza, and chocolate-dipped potato chips, this combination should be right up your alley. You may not be ready to enjoy chocolate with fish (or you're allergic to it!), so bacon is the way to go. Enjoy it plain, chopped, or candied to elevate your chocolaty rice porridge!
3. Pandesal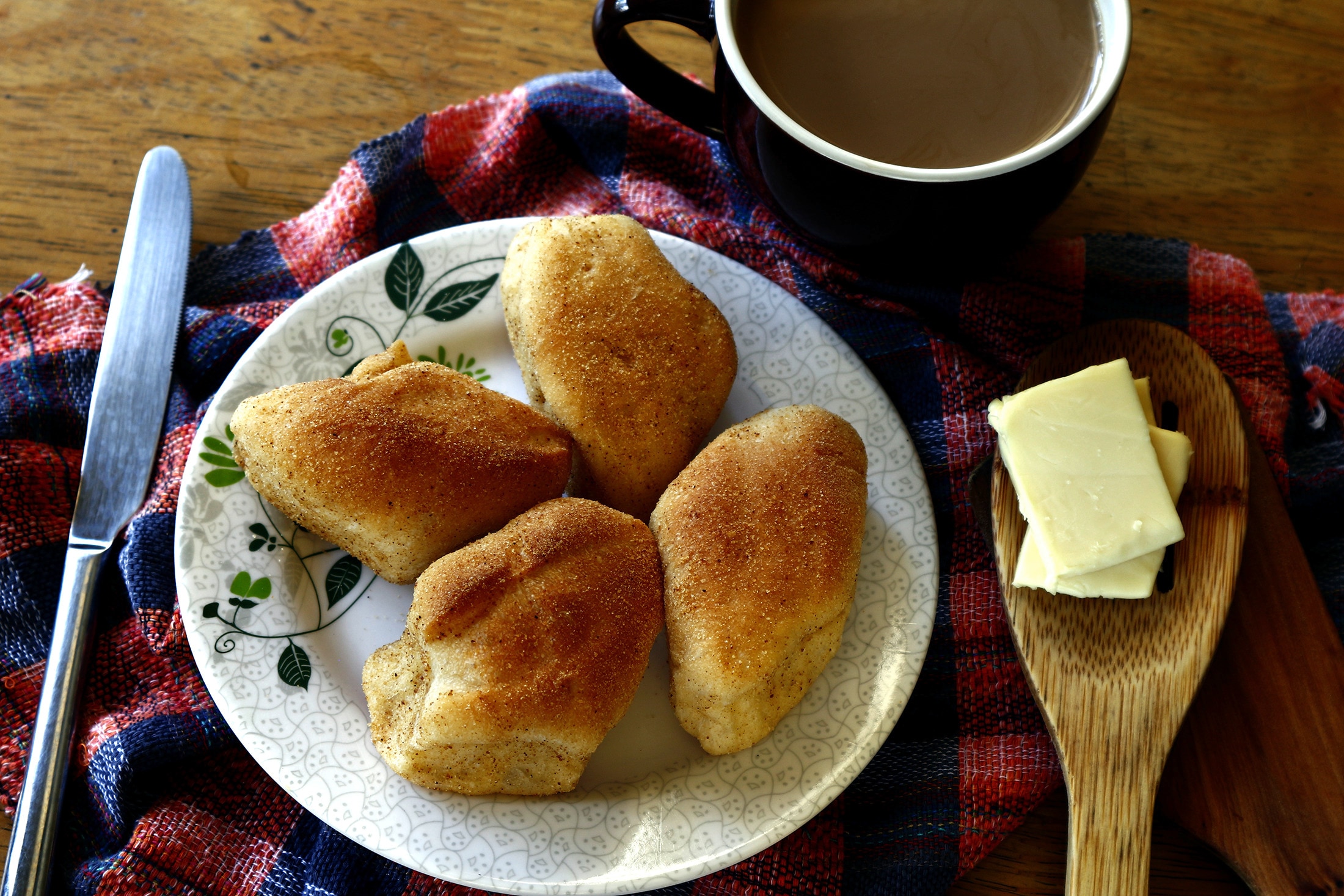 These soft, buttery bread rolls are a godsend for any famished soul. Found everywhere across the country and only costing a few pesos, pandesal is close to every Filipino's heart. No wonder many enjoy the sweetish, slightly salty bread early in the morning, dipped in 3-in-1 coffee or hot chocolate. That's why, flavor-wise, it makes sense to pair it with your champorado.
But carb on carb? The pairing might be heavy for some, but the concept shouldn't be too foreign. Isn't pandesal also partnered with spaghetti, pancit, and sopas? But if you want to give your bread a little flair, slice them into cubes and toast them until crunchy, just like croutons. Or, you can fill them with corned beef, ham, kesong puti, or sardines to give your dish the savory punch it needs.
4. Beef Tapa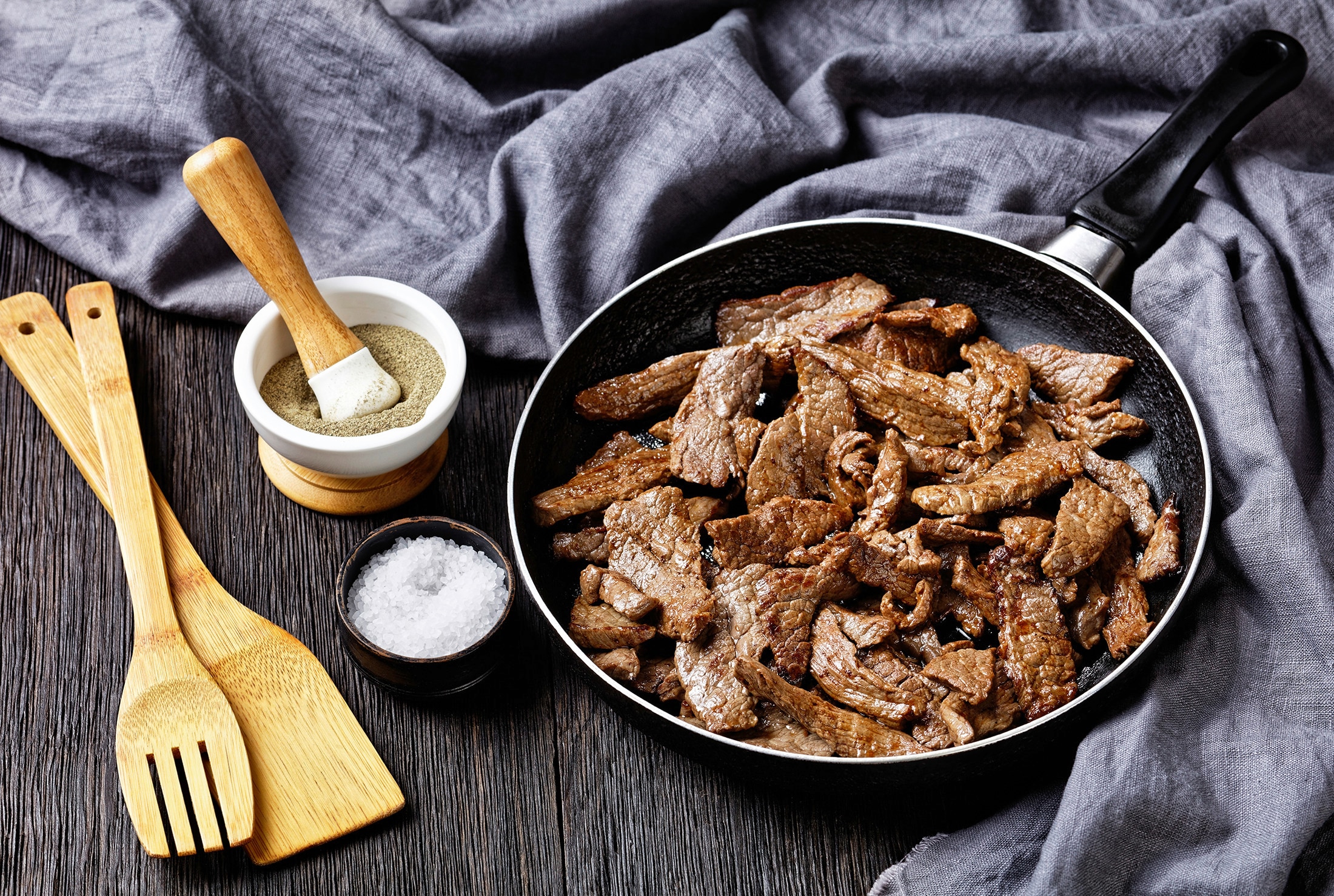 Champorado and beef tapa is a combo recommended for those with big appetites. Following the sweet-savory train, pairing these two Filipino favorites is a winner. If you're feeling really hungry, you can also include tuyo in the mix.
Remember, your tapa marinade should be on the saltier side. Give it extra oomph by combining Knorr Liquid Seasoning, soy sauce, minced garlic, salt, pepper, a bit of sugar, and calamansi juice. After the beef has sat in the fridge for long enough, all you need to do is to fry it for a few minutes. Serve straight off the pan with piping hot champorado!
5. Fresh Fruits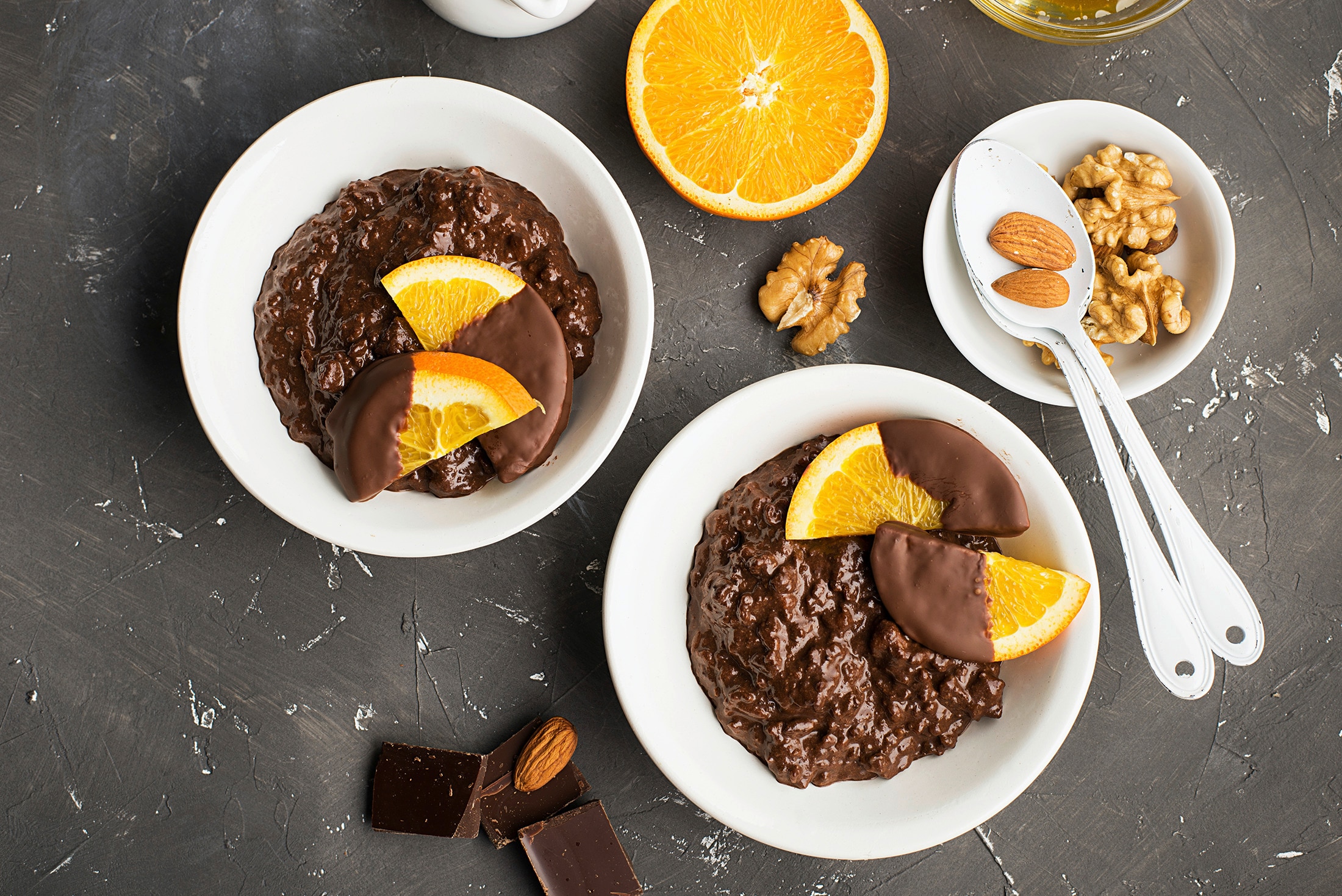 Surprise! Fruits are here, too. They're a terrific choice if you're looking for a healthier alternative to all the carbs and meats. They also make the merienda staple more fun and colorful, so much so that numerous restaurants have come up with fruity champorado creations. In Cavite, someone made a mango-graham version. Then, there's the strawberry variant in Baguio. To make, you can mix the chopped fruits into the base or just add them on top. Other fruit options that work well with chocolate include bananas, pineapples, and oranges.
Make merienda time more exciting by elevating your champorado recipe. Plus, pair it with any of these delicious options! Just start with one combo – it'll change how you eat champorado forever.