There's nothing like a good, homey meal when you wake up to the gloom and pitter patter of raindrops outside your window. Although the warmth of your bed is very hard to resist, get up and eat up to start the day on the right foot! Forget cereal, have some delicious breakfast ideas that can fuel your energy until lunchtime.
It can be hard to feel energetic while facing strong winds, rain, and thunder, but brace yourself! You'll be surprised by how much your mood can be lifted with a delicious, fulfilling breakfast. We present you breakfast ideas that don't take long to make and taste good with a cup of joe for the adults or a cup of milk for the kiddos.
Lugaw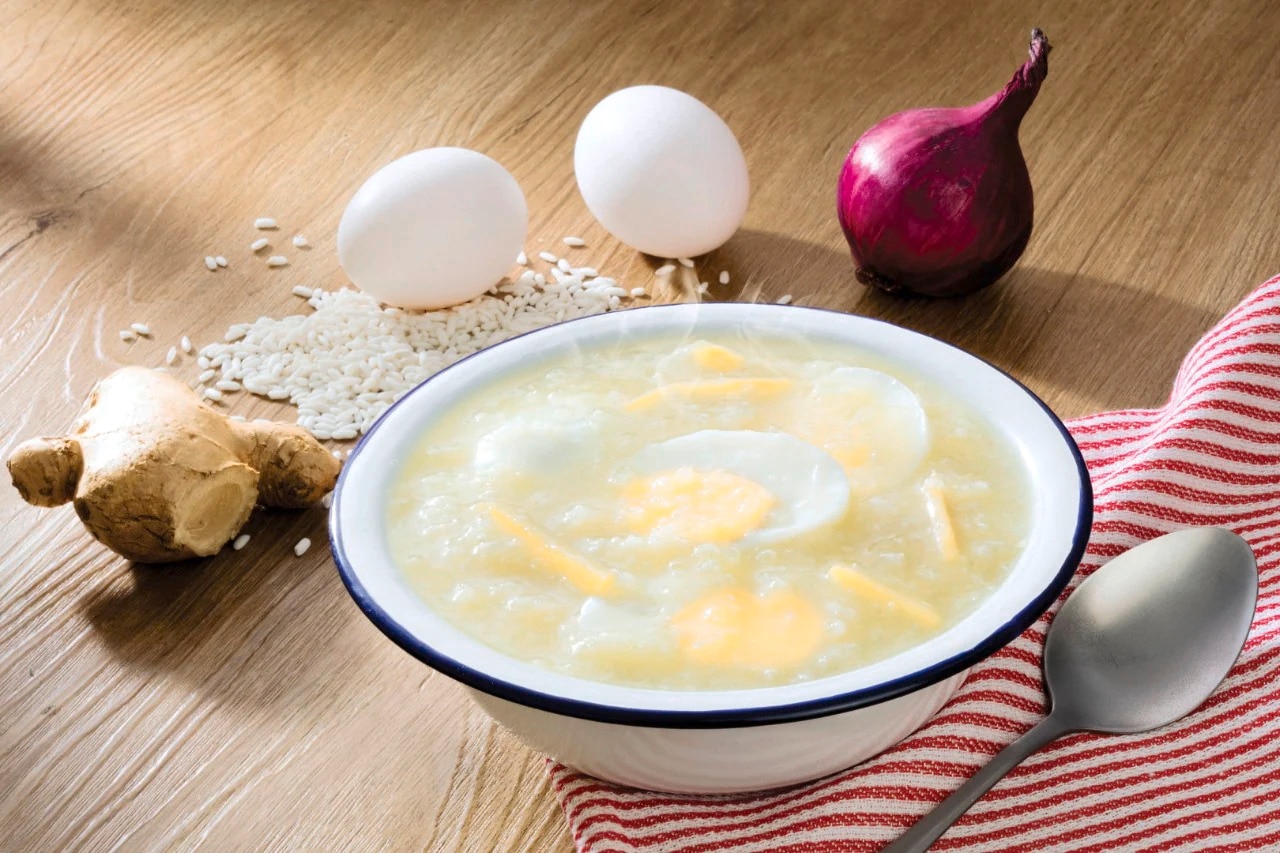 When a loved one is sick, bedridden, and in need of warming up, Lugaw is undoubtedly the ideal breakfast meal to serve. Its comforting properties make it a regular go-to comforting meal for Filipinos as it has many variations. Widely known as a savory dish, this Filipino porridge uses little to no ingredients, prepared with glutinous rice, onions and garlic for flavor, and eggs for protein. One bowl will fill you up without breaking the bank. With our version, a Knorr Chicken Cube can be added instead of salt to zhuzh it up with that chicken linamnam.
Despite its origins from Chinese style congee, the warm, soothing oatmeal differs when it comes to extra ingredients. If you'd like to add more flavors and textures, adding crispy garlic chips, patis, spring onions, meat, and a dash of calamansi will change the meal completely. Getting inventive can't go wrong — the more, the merrier!
Chicken Arroz Caldo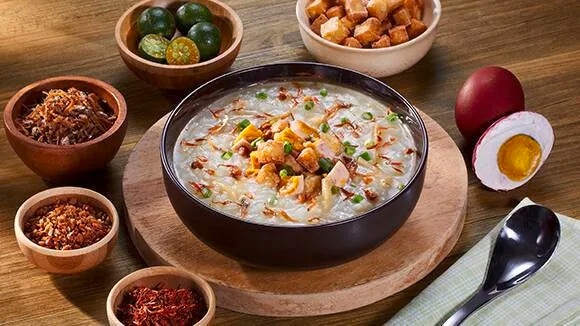 A variant of Lugaw and an all-time Filipino favorite, Chicken Arroz Caldo is what reminds many Filipinos around the world of home. The nourishing dish is similar to Lugaw in the sense that it's a savory porridge. However, they do have their differences.
Lugaw is essentially a plain porridge, mixed with a few ingredients to add seasoning (including chicken stock), whereas Chicken Arroz Caldo is prepared by cooking whole chicken pieces with the rice from the beginning of the process. This gives the dish more flavor as the rice simmers with the chicken and can be eaten without any extra toppings. If you have rice, garlic, ginger and chicken in the fridge, you're all set to make this porridge.
Another difference you'll notice is the color. Turmeric is the spice used to give the dish its yellow shade, while adding several health benefits to the recipe.
With everything that's needed in the recipe, it's understandable if one would rather prepare a simpler breakfast alternative on a rainy day. However, when this thick, soupy goodness is on your mind, try using Knorr Hot Meals Instant Arroz Caldo. All that's needed is hot water and three minutes of waiting time in order to enjoy the dish that warms the souls of many.
Chicken Macaroni Soup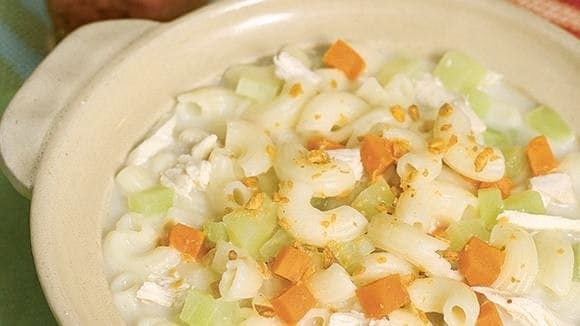 An easy recipe and a Filipino childhood staple, Chicken Macaroni Soup still touches the hearts of adults. This dish is not only seen as breakfast food, but one that can be eaten at any point during the day, either as an appetizer or a main dish paired with a bowl of rice.
Different households can add whatever they please into the creamy, milky soup. In addition to its main ingredients of yellow onions, garlic, shredded chicken, and macaroni, dressing it up with some chopped green and red bell peppers, carrots, and cabbage can elevate the humble taste of Macaroni Soup
Classic Chicken Mami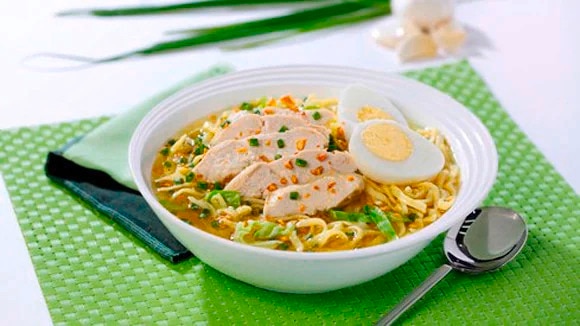 Last but not least, another quintessential breakfast meal for a rainy day is the Classic Chicken Mami. Like many of the recipes on this list, the dish can be served with various toppings and ingredients, depending on your family's preference. The chicken broth and garlic play big roles in producing the overall base of this recipe.
The star of the dish is the springy egg noodles that hold up great in the broth. Cabbage, spring onions, eggs, garlic bits, celery, carrots, and fish balls are examples of the additional components you may want to throw in to create your version of Chicken Mami. Hearty and delicious, this dish will unquestionably satisfy your cravings come sunrise.
These four Filipino breakfast ideas are just a few examples of what you can put together in your kitchen on a rainy day. It just goes to show what you can create with everyday kitchen staples and whatever's in the fridge without spending more money or leaving the confines of your own home. And if you're curious to see what other easy dishes you could possibly whip up for dinner and lunch, check out more of our Filipino recipes.