Three is the magic number for this version of tortang talong. You only need three ingredients. And you can get it done in three easy steps. Because of its rich flavor, your family might also polish their plates in three minutes – or three bites! Simple, comforting, and filling, it's the type of ulam you can schedule three times a week.
Serve it with rice and banana ketchup, and lunch is covered. Do you have some ground pork or beef in your freezer? Make tortang talong with giniling for a hearty dinner. And don't forget about tomorrow's breakfast! Heat any leftovers, tuck them inside warm pandesal, and you're good to go.
This tortang talong recipe doesn't even need salt or pepper. But it's still packed with linamnam, thanks to the Knorr Chicken Cube. Make sure to crush it well, then mix it into the egg until completely dissolved. Most torta recipes require grilling the eggplants. You can still do this if you like that smoky profile, but you can also boil them instead. It's so much easier and promises the same delicious result!
Tortang Talong Ingredients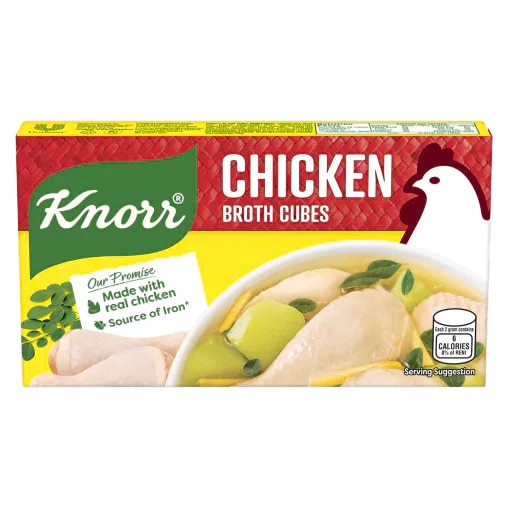 4 pcs eggplants
2 pcs eggs
1 pc Knorr Chicken Cube, crushed
How to Cook Tortang Talong
Step 1
Boil eggplants in a medium pot until tender. Drain and let cool. Peel skin and flatten flesh using a fork. Set aside.
Step 2
Beat eggs in a bowl. Add Knorr Chicken Cube and mix until fully dissolved.
Step 3
Heat a pan over medium flame. Dip eggplant in egg mixture, then fry until golden brown. Repeat with remaining ingredients. Serve warm.
Once you master how to make tortang talong, you can play around with the recipe. Fill it with crumbled longganisa, crabmeat, or tofu. For extra indulgence, add taba ng talangka to the egg mixture. And for a unique serving suggestion, place your tortang talong over toast and top it with mayo and teriyaki sauce. Want other eggplant recipes for next week? Try making adobong talong or ginataang talong. Enjoy!