Fried Filipino food is quick and effortless, proving that happy meals aren't just about the flavor but also about the ease of preparation. When you hanker for a speedy morning ulam, you fry daing na bangus. Need an instant baon for you and your chikitings? Fry chicken nuggets. After a long day at work, the easiest way to solve hunger pangs is to fry pork chops. Fried dishes are the ultimate lifesavers!
But consuming too much of the same can get boring. Serve it too often, and your meals can feel dry and uninspired. A terrific solution? Filipino side dishes! Give your family something to look forward to by pairing repetitive pinirito with nutritious and delicious accompaniments. Think easy-to-cook (or even no-cook!), colorful sides that offer contrasting flavors and textures. Take your pick from the following options you can prep in no time – some in mere seconds. Save this cheat sheet and never settle for drab meals again!

1. KBL (Kamatis, Bagoong, Lasona)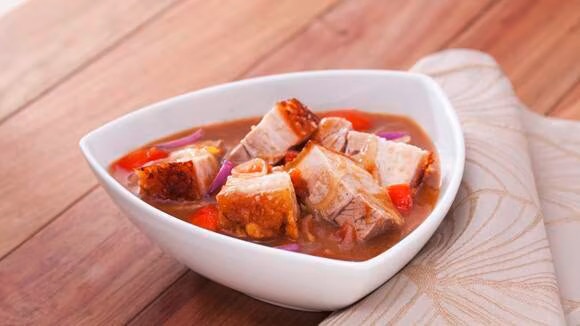 KBL is a Filipino side dish from Ilocos; don't mistake it for the Ilonggo dish with the same acronym. Made with kamatis (tomatoes), bagoong, and lasona (shallots), the relish pairs perfectly with bagnet and other crispy, fatty dishes. It works well with fish, too. You can enjoy it as a side salad or a sawsawan to lessen the umay factor in your meal. The tanginess of the calamansi juice or Knorr Sinigang Mix helps cut through all that richness.
2. Crab and Corn Soup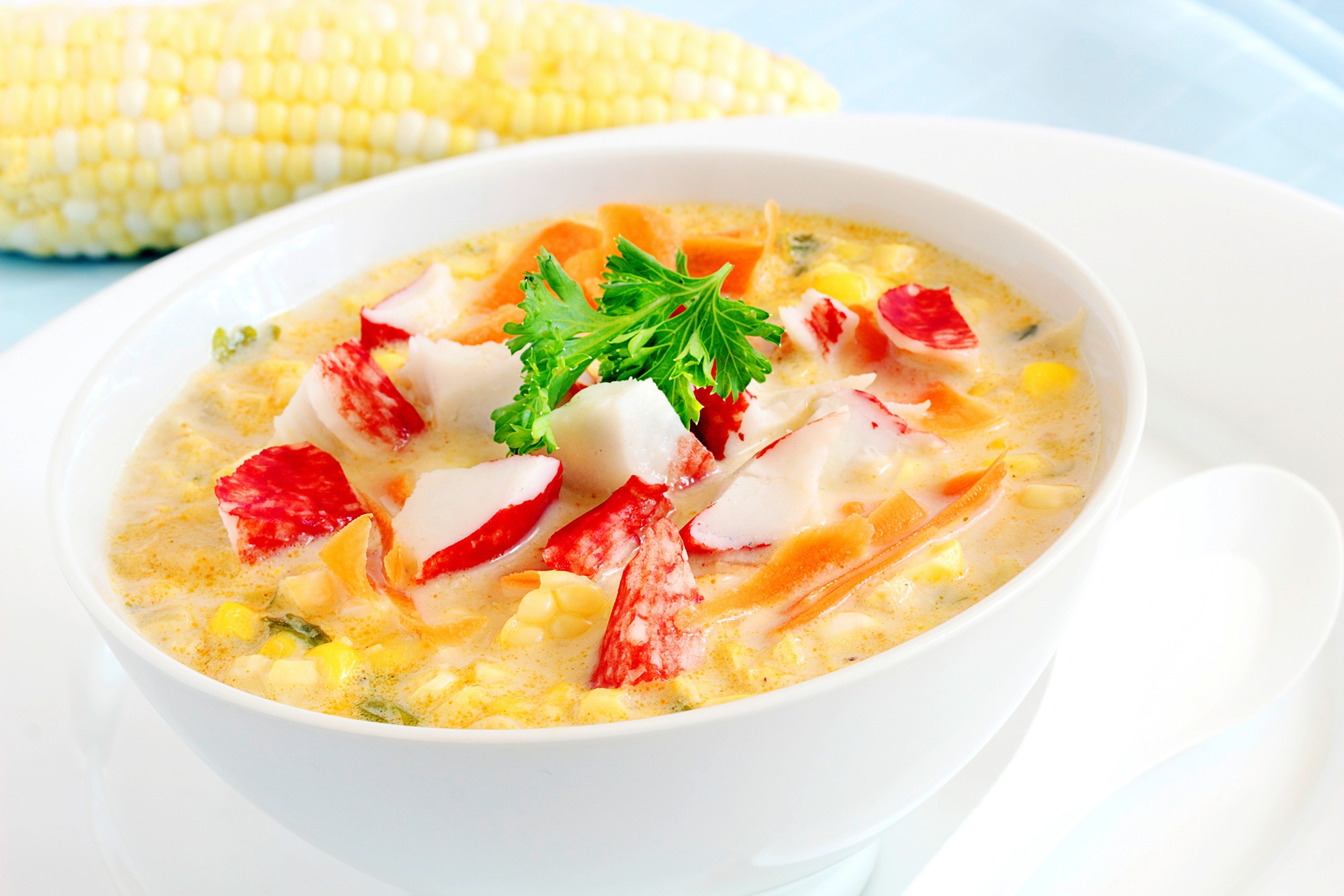 One of the best parts of eating saucy viands is having enough sarsa to spoon over rice. The trouble, however, with stews is their lengthy cooking time and overall ingredient cost. Get the same comfort when you pair fried food with a hearty bowl of soup. Take the umami-rich Knorr Crab and Corn Soup, for example. It takes no time to whip up, and you can even dress it up to your liking. Who says your crispy galunggong will be lonely come mealtime?
3. Ensaladang Talong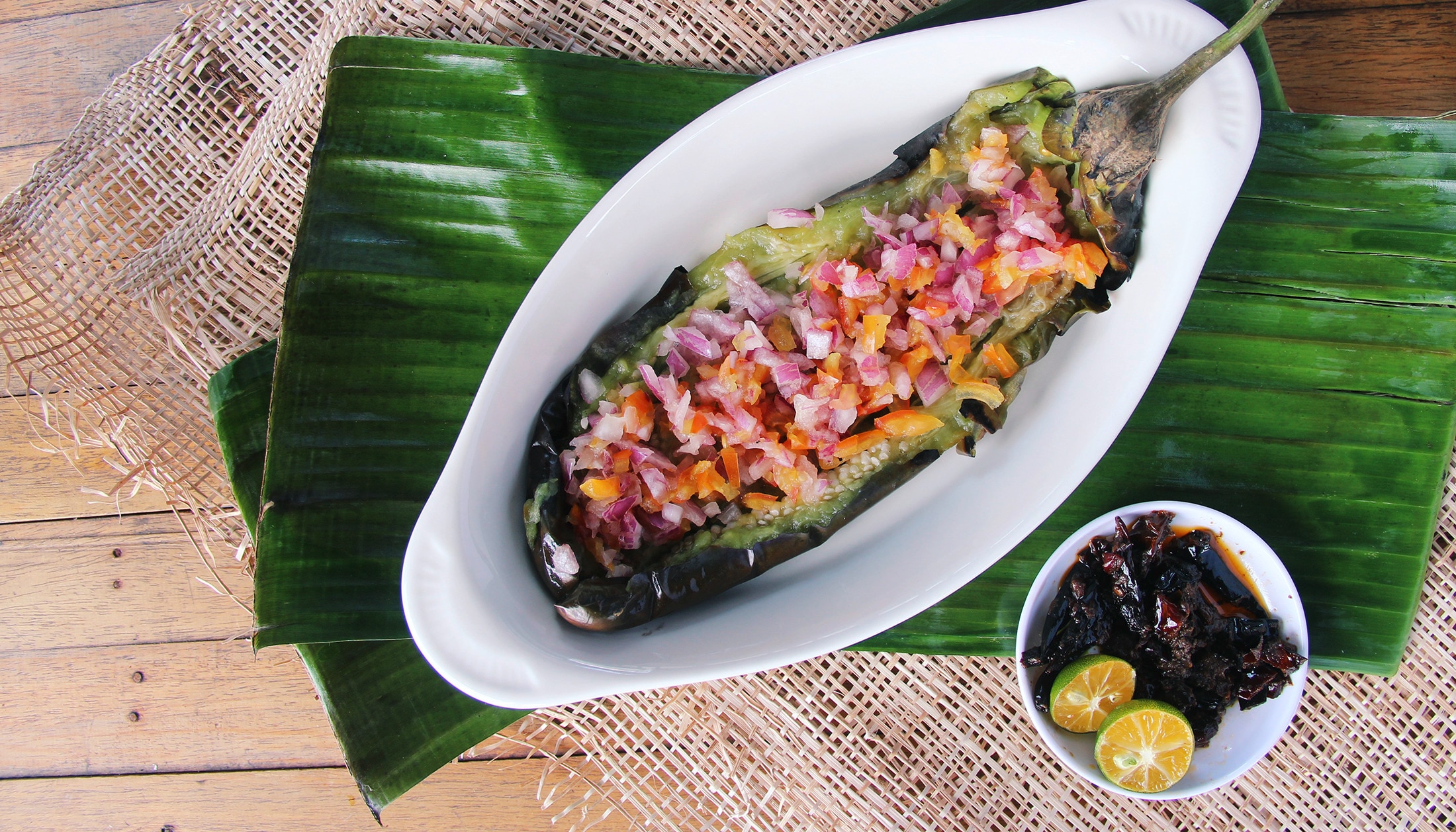 Ensaladang talong often appears in beach picnics where grilled viands are on the menu. But you can also enjoy this for everyday meals, especially when you're having inihaw na baboy, fried tilapia, or steamed seafood. Just grill the eggplants until their skins turn black. Next, peel off the outer layering, then mash or chop the flesh. Toss with tomatoes and onions. Don't forget to mix in salt or bagoong for extra umami.
4. Atchara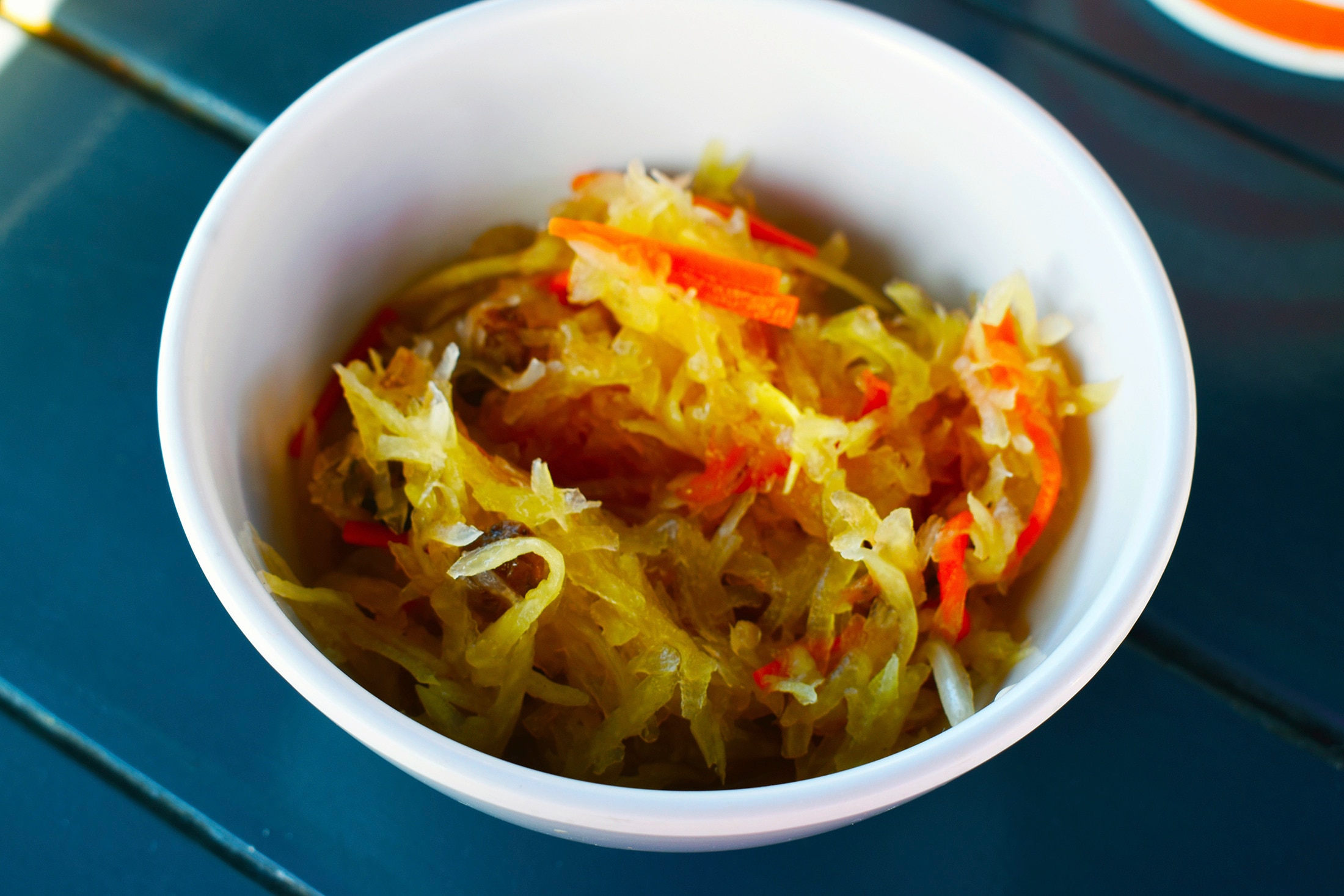 Pickled papaya is not new to you if you're a fan of silog meals. You can already find this Filipino vegetable side dish in groceries, but making it from scratch isn't too challenging. If you need a hint of sweetness and acidity to balance the flavors in your meal, turn to atchara. Try it next time you serve tinapang bangus, chicken inasal, or pan-fried pork chops.
5. Fresh Tomatoes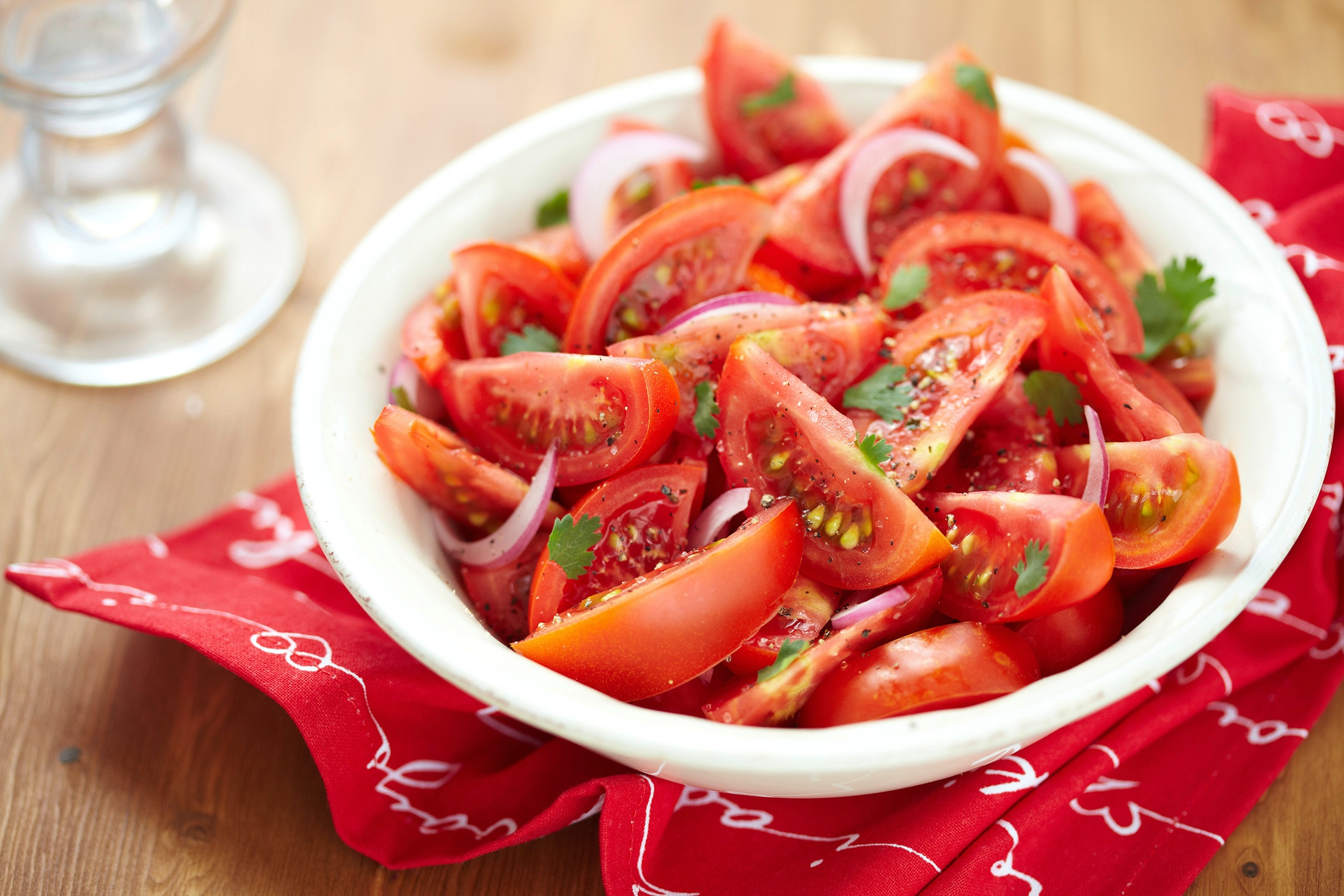 The simplest Filipino side dish recipe contains chopped tomatoes tossed with red onions. Sprinkle some coarse sea salt, and this basic salad is ready to hit the table. For extra oomph, you can also toss in chopped salted eggs, cilantro leaves, and red chilies. Enjoy it with smoked fish, fried danggit, or crispy tawilis. Don't forget to have mounds of rice on hand because everyone will want seconds!
6. Hilaw na Mangga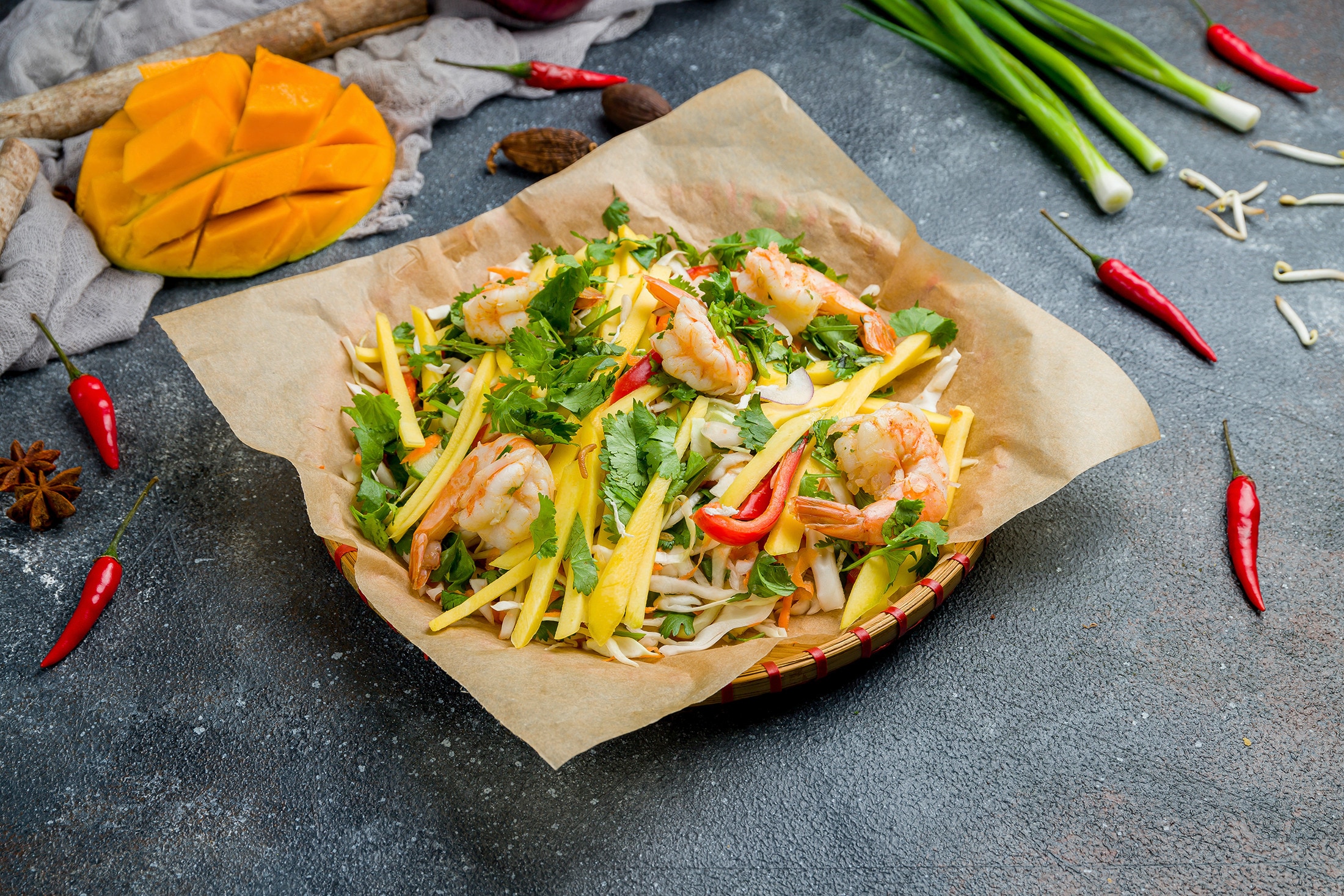 Philippine mangoes aren't just terrific when ripe. The green variety also has endless potential. You can use it to make a refreshing fruit shake, your favorite sinigang, or even ensaladas. Peel the fruit then cut the flesh into strips. Toss them with sliced tomatoes, red onions, and itlog na maalat. Finish with a spoonful or two of spicy bagoong alamang.
When selecting mangoes, remember that the green ones offer a crisp bite. Meanwhile, the kind nearing ripeness (manibalang) will introduce some sweetness to the mix. Choose the best one for your fried tilapia, tapa, or lumpia.
7. Cucumber Salad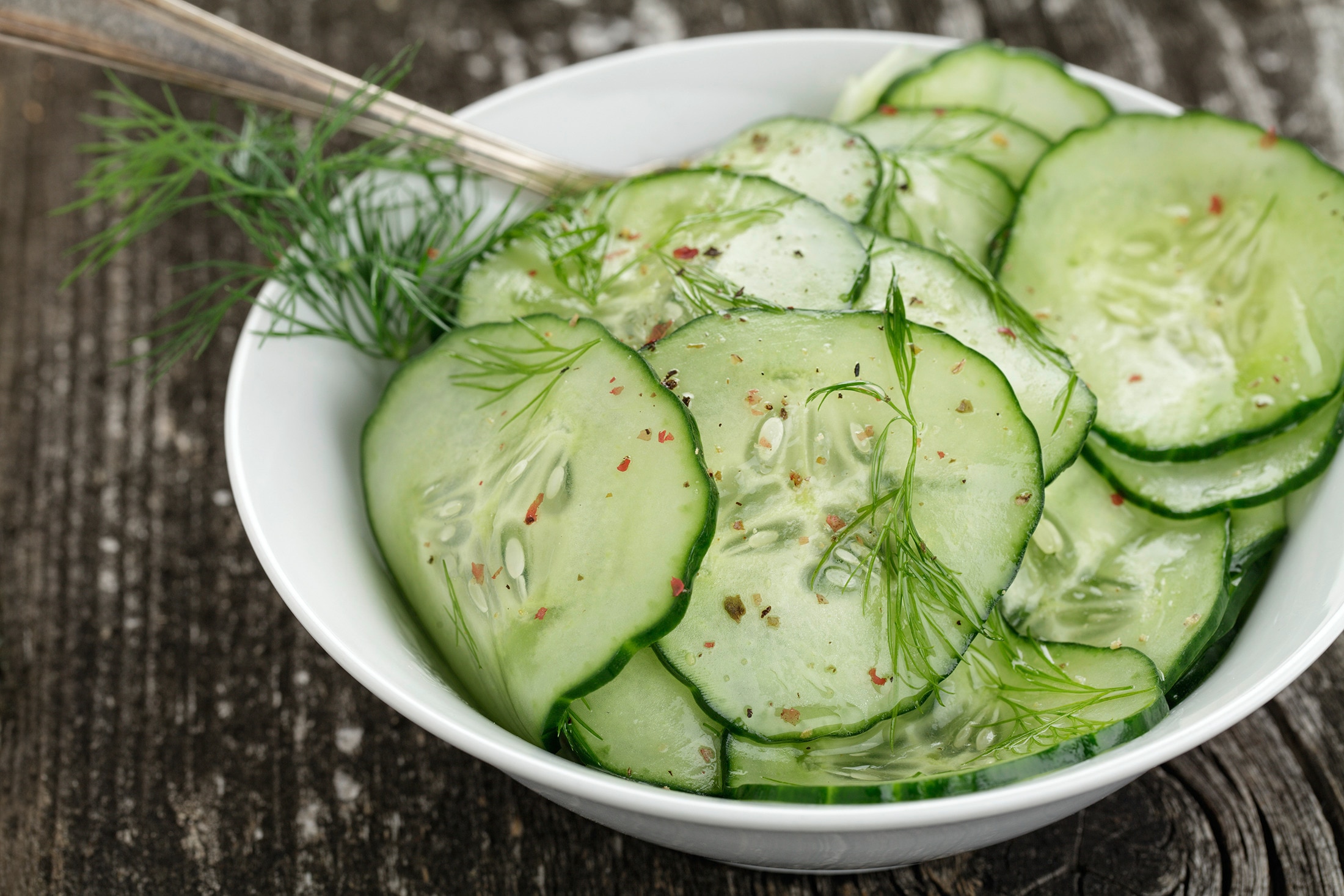 Do you want something light and refreshing to accompany your fried main? How about making this straightforward salad recipe? All you need are fresh cucumbers and a sharp knife. Cut your pipino thinly, then transfer the rounds into a bowl. Dress the veg with vinegar, salt, black pepper, and a little sugar. Done!
Don't spend too much when preparing these side dishes. Just check your pantry; you likely have ingredients to whip up a couple of options. Not sure if you have enough time to make them? Think again! A few seconds are all you need; you might even be able to finish the task with your eyes closed. So next time you want to liven up your fried Filipino food favorites, bring out this guide and take your pick. Enjoy!