This recipe proves that grilled salmon sounds more complicated than it is. Because this pink fish is flavorful on its own (thanks to those healthy fats!), you need only three other ingredients to make it shine: liquid seasoning, calamansi, and black pepper. Pro tip: focus on cooking it properly to keep it from drying out.

Make several grilled salmon steaks in advance and keep them chilled for future meals. Have them with grains, like brown rice, quinoa, or adlai for a hearty and filling meal. You can also pair them with roasted veggies or a side salad for a lighter lunch. Or, copy viral TikTok videos and shred your leftovers, add them to a bowl of rice with various condiments, and wrap each bite in nori sheets.
This salmon recipe is ideal for busy days – however you want to enjoy it!
Ingredients for Grilled Salmon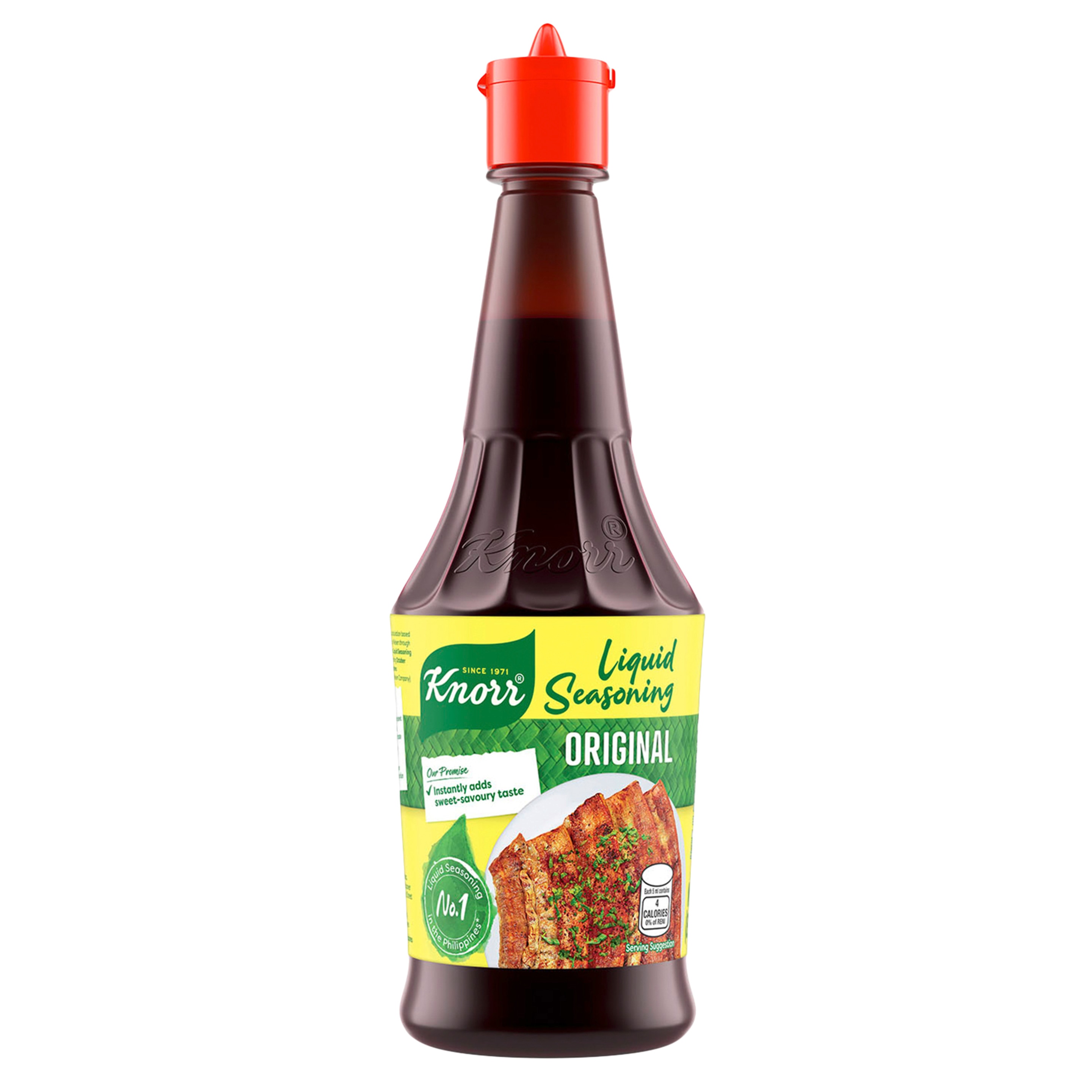 2-4 tbsp Knorr Liquid Seasoning
¼ cup calamansi juice
black pepper, to season
500 g steak-cut salmon
20-Minute Grilled Salmon Recipe
Step 1
Combine Knorr Liquid Seasoning, calamansi juice, and pepper in a bowl. Add salmon and marinate for at least 10 minutes before cooking.
Step 2
Grill fish over charcoal or pan-fry until cooked through, about 3-4 minutes per side. Watch closely to avoid overcooking. Remove from heat once a white substance seeps out of the fish.
Step 3
Serve hot with sautéed vegetables, rice, and other condiments.
This grilled salmon technique should also work nicely for the belly if you prefer a more indulgent cut. If you end up cooking your fish for too long and it dries out, don't worry! You can save it by adding it to a creamy pasta or turning it into a filling for sushi rolls. Are you looking for more salmon recipes? Get yourself some sashimi-grade fish and try out kilawin. There's also sinigang na salmon for a comforting classic or salsilog for a healthy twist on a breakfast favorite.