What's your favorite handaan food? Embutido, the local meat loaf formed into logs using sinsal or foil, is a go-to for time-strapped cooks. Meanwhile, menudo, a tomato sauce-based stew loaded with bits of pork, liver, and vegetables, never fails to impress. But did you know an ulam in Lucban, Quezon, combines these two classics? Learn about this hardinera recipe that takes menudo's ingredients and cooks it à la embutido.
Much like the province's famous Pahiyas Festival, the hardinera recipe of Lucban is something you should let your family enjoy. It's fun, festive, and colorful. Pair it with heaps of steamed white rice, and you're ready to party!
Compared to old-school embutido, hardinera requires cooking in oval-shaped tins – the same llanera you use to make leche flan. Traditional recipes call for ground pork, but the version below uses chicken and tofu for a healthier take. Ready to give it a try? The finished product will delight your eyes and belly!
Hardinera Recipe Ingredients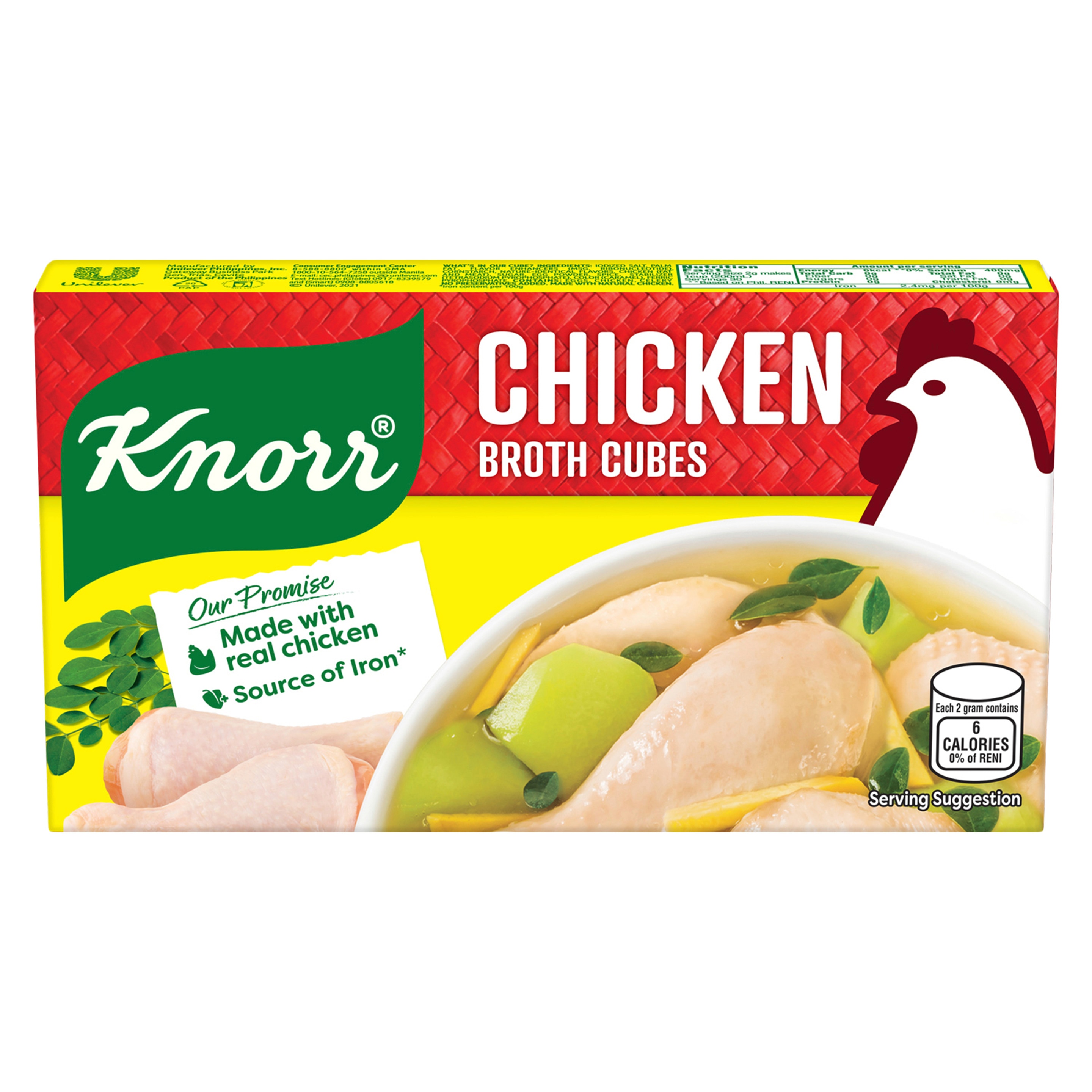 250 g tokwa, diced
3 cloves garlic, minced
1 pc onion, chopped
1 pc bell pepper, diced
1 cup diced skinless chicken
1 pc Knorr Chicken Cube
1 pc medium carrot, diced
½ cup tomato sauce
4 pcs eggs, beaten
1 tbsp cornstarch
¼ cup pickle relish
¼ cup raisins
¼ cup cheddar cheese cubes
½ cup breadcrumbs
1 small can pineapple tidbits
How to Cook Hardinera
Step 1
Heat oil in a shallow pan or wok over high flame. Stir-fry tofu with garlic, onion, and bell pepper.
Step 2
Add chicken and sauté for 2 minutes. Add Knorr Chicken Cube, carrots, and tomato sauce. Bring to a boil. Lower heat and simmer for a few minutes. Set aside to cool.
Step 3
Once the mixture is cool, transfer it to a bowl and combine it with all remaining ingredients. Stir gently until incorporated.
Step 4
Grease llaneras with oil or line with banana leaves. Arrange carrots, pineapples, and bell peppers at the bottom to make a decorative pattern. Pour in meat mixture. Use a spatula or the back of a spoon to smoothen or level the top. Cover with foil to keep moisture out.
Step 5
Steam hardinera for 30 minutes or until cooked through. Unmold and transfer to a platter. Let cool for 15 minutes before serving.
Do you want to make your dish more festive? Consider adding hard-boiled or quail eggs, Vienna sausages, bacon strips, sweet ham, and pitted olives. For dipping, you can go with banana ketchup, brown gravy, or mayo-based dips. Got leftovers? Transform them into sandwiches or store them in the freezer for months. Why wait for another handaan to enjoy this ulam? Add this nutritious hardinera recipe to your regular meal rotation! You won't regret having this dish on hand all the time.