For many BBQ-loving Pinoys, fish recipes are the least exciting addition to the menu. How can inihaw na isda compete with chicken inasal or golden, charred liempo? That may be true for plain, salt-and-pepper grilled fish, but you can easily make something better with crave-worthy flavors. Start with these five ideas – inspired by signature summer dishes.

5 Summer-Ready Fish Recipes for Pinoy BBQs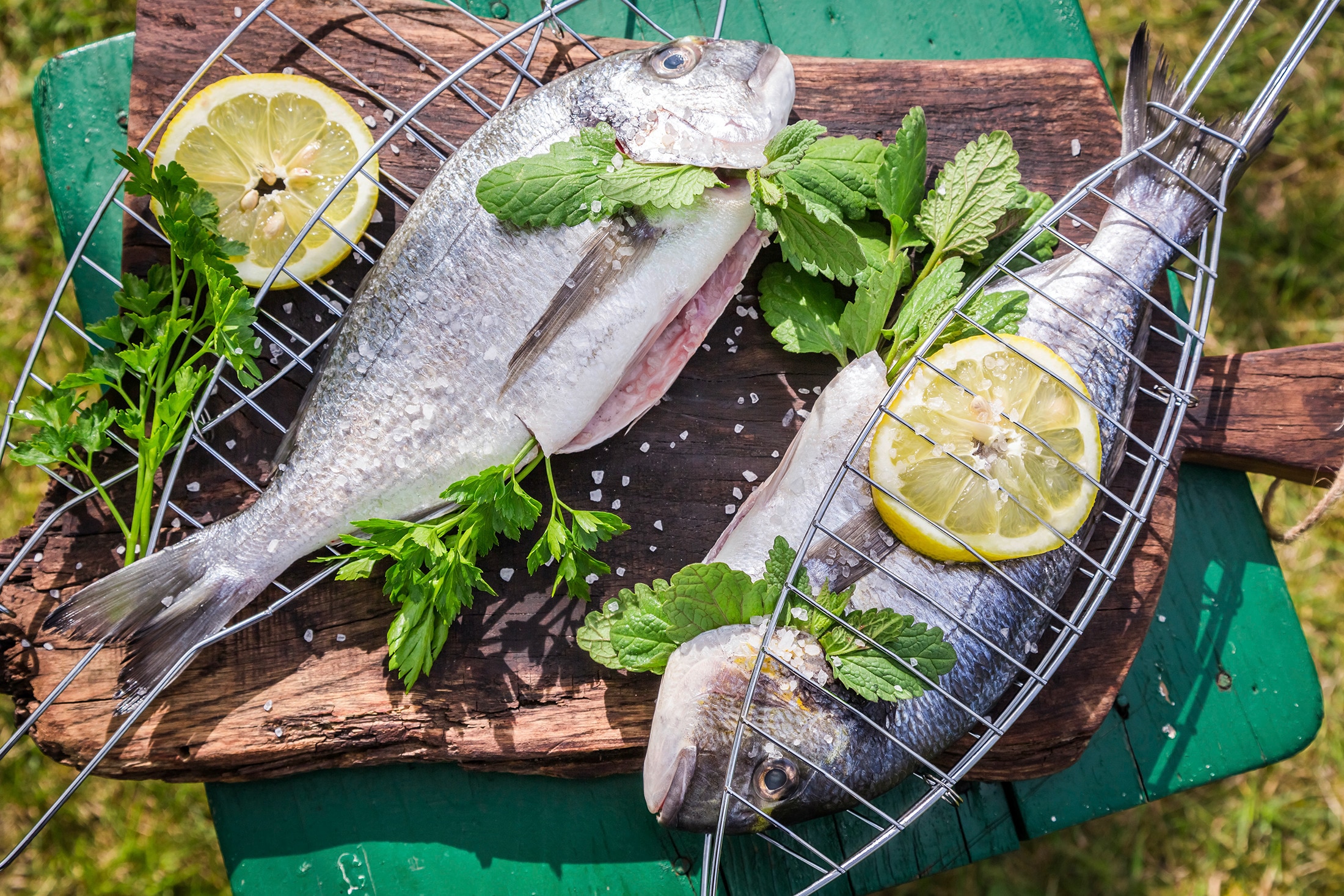 There's so much more you can do with your inihaw na isda. Stuff it with fresh veg, add it to a taco or burger, marinate it in spices and seasonings – the list goes on.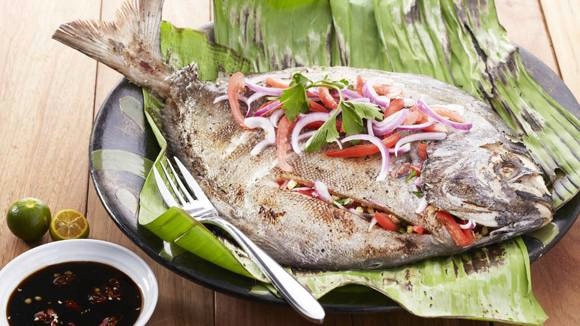 This dish is a variation of pinaputok na bangus, a classic grilled fish recipe and fixture of beachside boodle fights. Pinaputok translates to "exploding," referring to the practice of stuffing the fish with various ingredients until it bursts. In this version, the filling features fried tofu alongside fresh tomatoes and onions for crispy contrast.
Apart from milkfish, tilapia and mahi-mahi will work great in this recipe. Love squid? Go for stuffed inihaw na pusit instead! Use the squid ink to cook a saucy, flavorful paella rice that looks fancy but takes only minutes to make. It's the perfect pairing for smoky fish.
2. Grilled fish tacos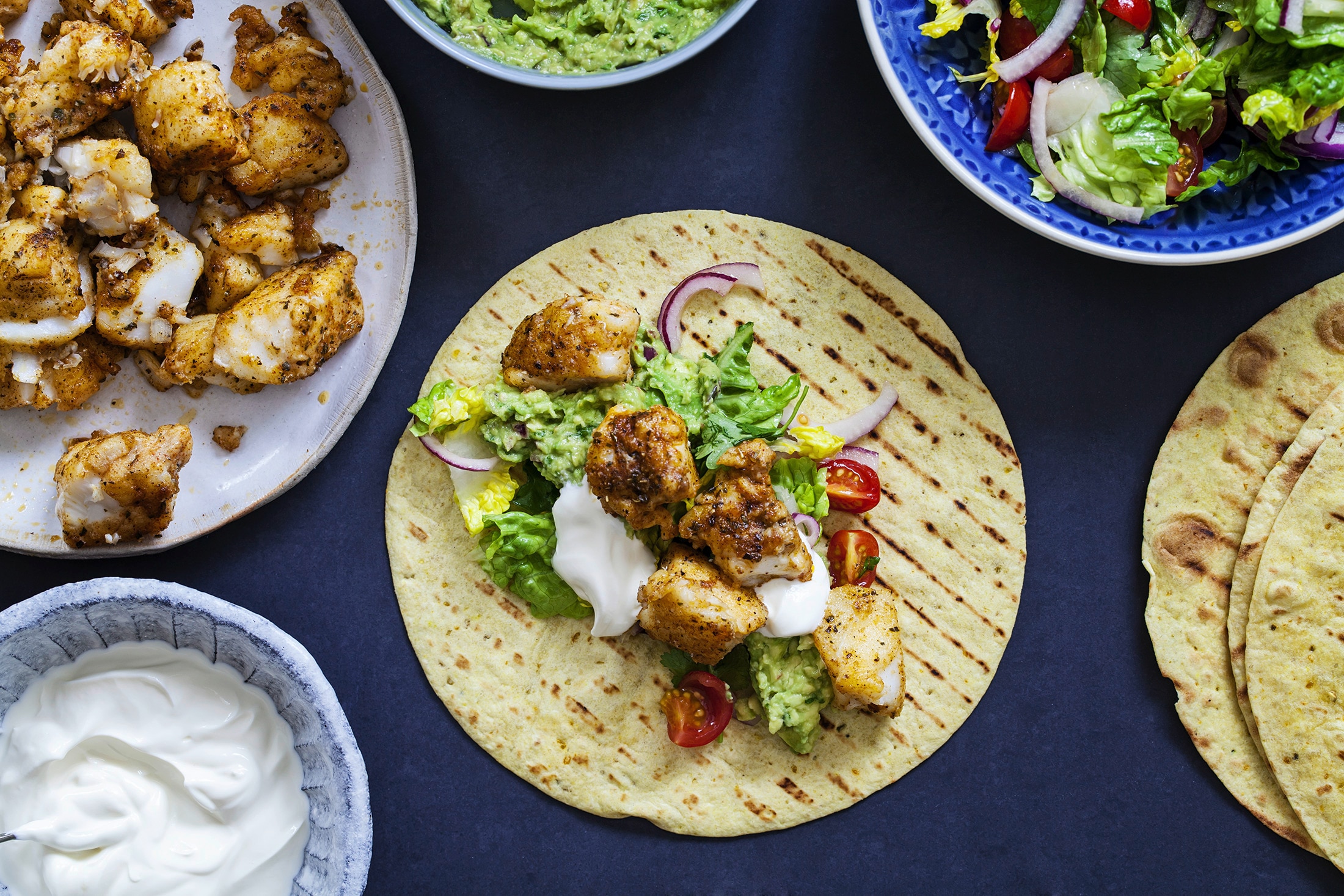 Is there a more made-for-summer dish than grilled fish tacos? Most recipes call for inexpensive white fish like tilapia or cream dory – a plus if you're on a tight budget. Go crazy with toppings for maximum flavor! Add a silky sour cream for richness, a light coleslaw for crunch, and fresh salsa for something spicy. Set up a taco bar so everyone can build their own. Yay, less work for you!
Serve the tacos with grilled corn on the cob, pasta salad, and chips with dip to make it a more filling meal. You can also turn your tacos into burritos by adding seasoned rice and beans. Filipinos will never say no to having carbs-on-carbs!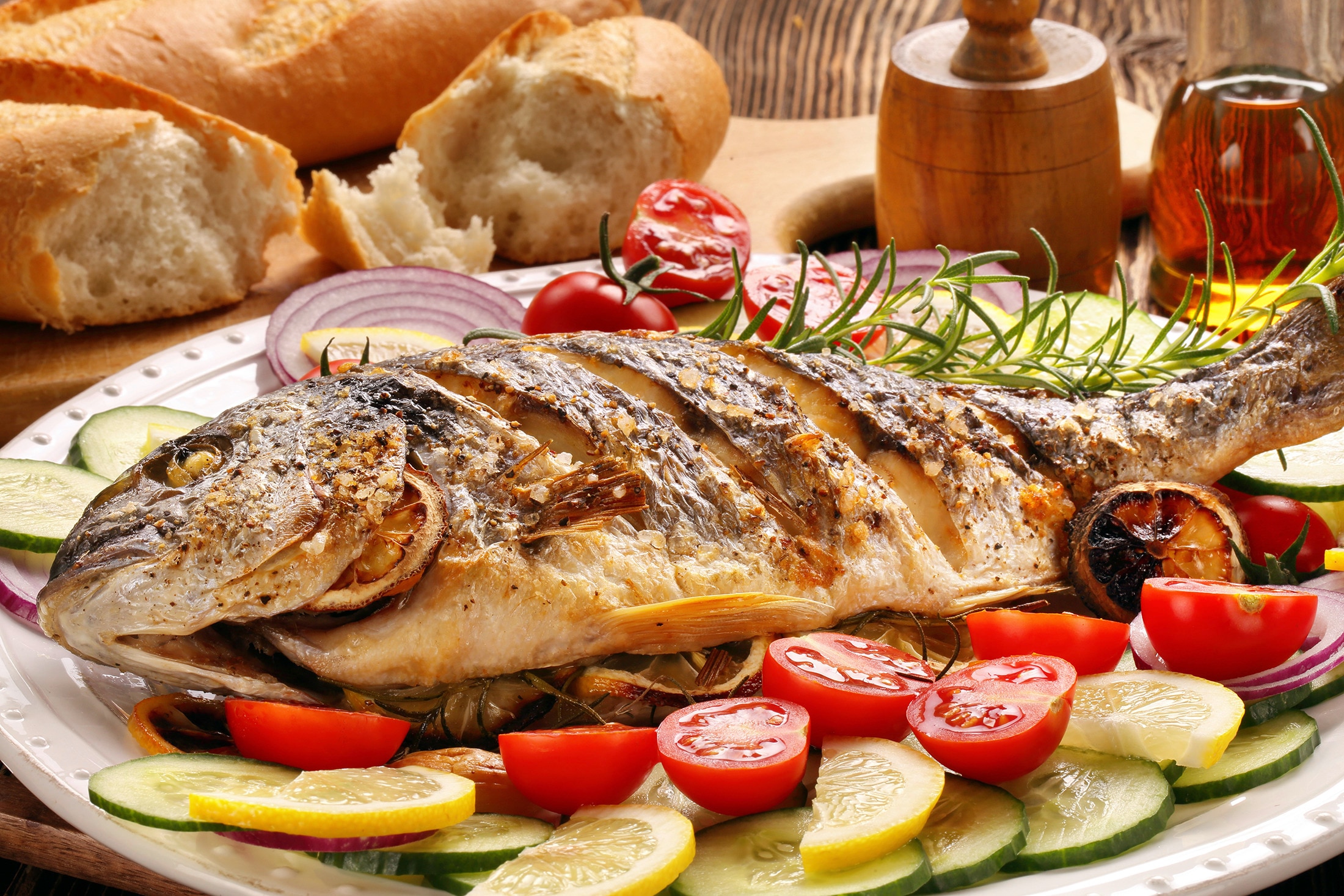 This recipe is similar to pinaputok na bangus, except it uses tuna or tambakol. If you can, try to source pre-cleaned fish, so all you'll have to do is marinate and stuff it with veggies. The real magic is in the grilled fish marinade: a sour-savory blend of sinigang mix and Knorr Liquid Seasoning. It makes the fish taste just like sinigang but with a layer of smokiness.
While you've got the grill going, you may as well roast some classic sinigang veggies, like okra, eggplants, and tomatoes. Have them on the side for a "deconstructed" moment. Prepare a dipping sauce of patis, sinigang mix, and chilies to complete the experience.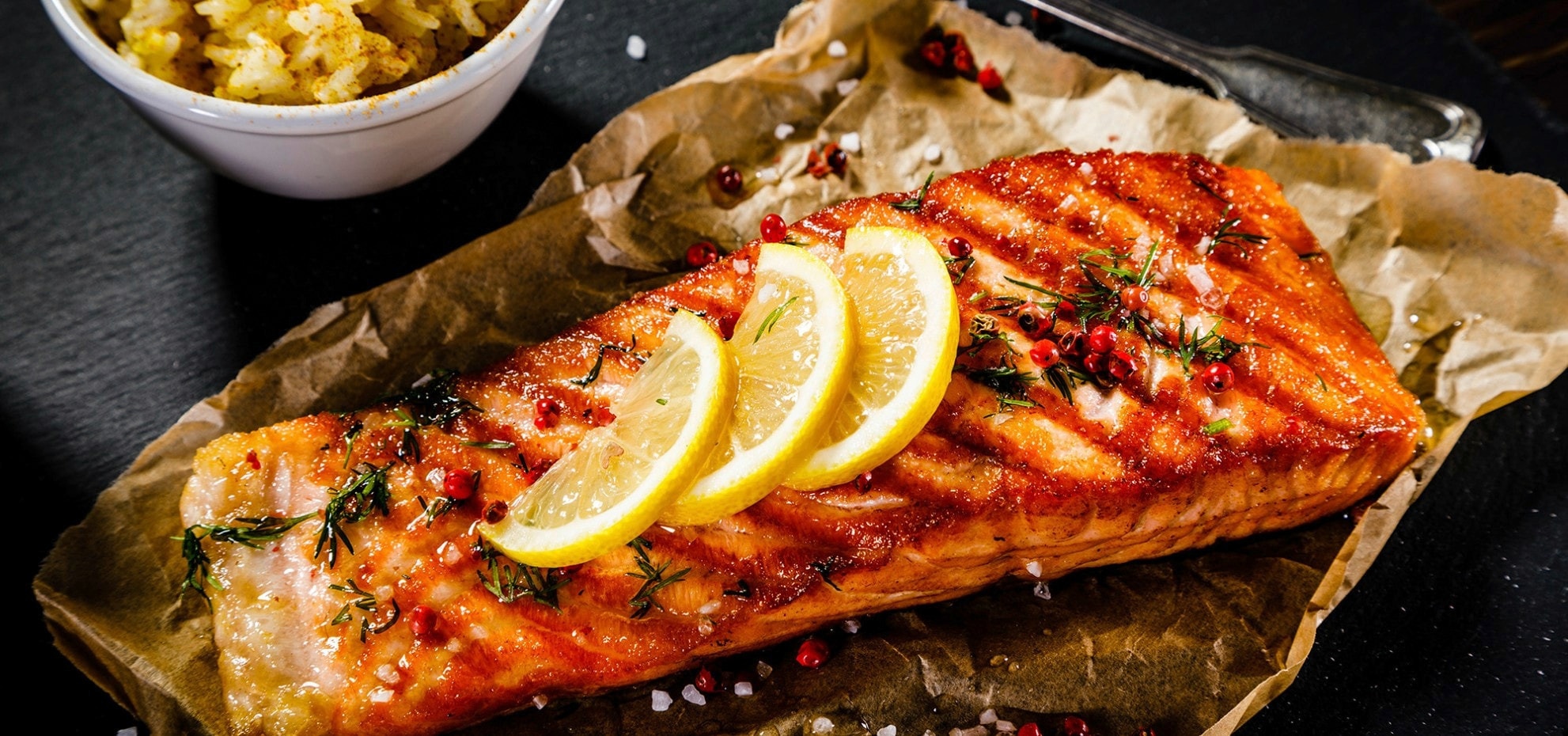 If you're counting calories, grilled fish is one of the leanest protein options to include in your meals. Wild-caught Alaskan salmon is particularly healthy, boasting tons of omega-3 fatty acids and vitamin B12, among other essential nutrients. The best way to prepare this premium cut of fish is to keep it simple, like in this four-ingredient recipe. Pair it with a garden salad tossed in a light vinaigrette for a wholesome summer lunch.
Got leftovers? Take a page from Tiktok creator Emily Mariko's book of trending recipes and make a salmon rice bowl! Just combine leftover rice, shredded fish, mayo, avocado, and a few other seasonings to make a filling next-day meal.

5. Grilled fish burgers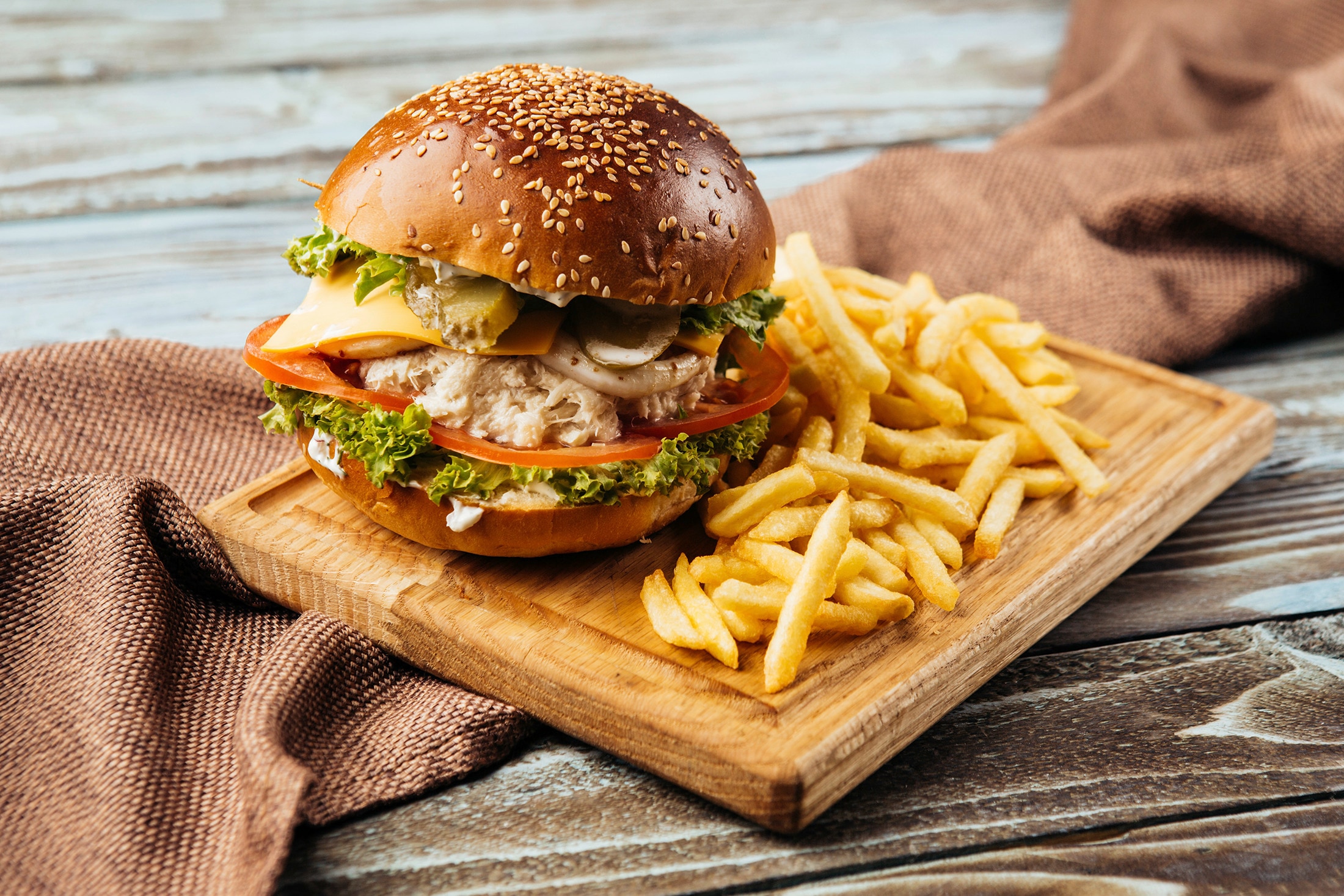 Grilling season wouldn't be the same without burgers! Stay within the seafood theme by going for grilled fish patties over beef. Try lemon-pepper fish fillets or teriyaki-glazed salmon or tuna steaks – either option would be perfect in a sandwich. You can even find ready-to-grill fish burgers at the supermarket if you don't have enough time to marinate and form patties. But make it your own via sauces, toppings, and condiments. Don't forget the side of fries, too.
Pinoys love fish recipes, especially during the sweltering summers. So, for your next family BBQ, come prepared with a twist on the classic inihaw na isda!