Do you like your pasta with red or white sauce? Between sweetish Pinoy spaghetti and creamy carbonara, which wins your heart? But before you decide, consider this third option – the oil-based variety. You can never go wrong with a basic aglio olio pasta. Sauté garlic in oil, add seasonings, and toss in your al dente noodles. Done! Its simplicity allows you to customize it any way you like. For example, mix in your favorite canned fish to make chili-infused tuna pasta.
Canned tuna is a terrific ingredient to add to any pasta recipe. It's versatile and affordable, and you can find it anywhere. Plus, it lends some good-for-you omega-3 fatty acids. Try it for yourself! Cook this tuna pasta in olive oil for a quick merienda. Or, prep it the next time you have visitors. Take this chance to give that red- or white-sauced spaghetti its well-deserved rest. Here's a light and spicy recipe you can finish in 30 minutes!
Ingredients for Spicy Garlic Tuna Pasta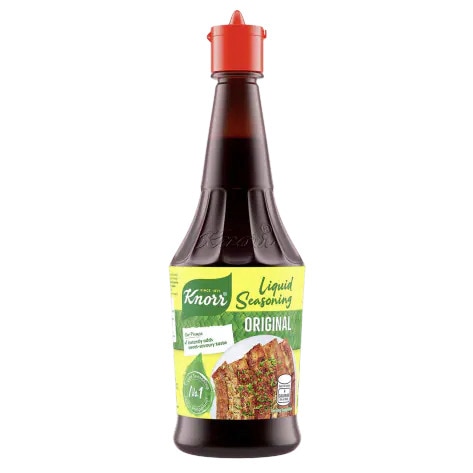 ½ cup olive oil
8 cloves garlic, chopped
1 cup canned tuna flakes (hot and spicy), drained
2-3 tsp Knorr Liquid Seasoning
ground black pepper
400 g spaghetti, cooked al dente
crushed chili flakes (optional)
lemon wedges
How to Cook a Tuna Pasta in Olive Oil
Step 1
Heat olive oil in a pan. Sauté garlic until brown and fragrant.
Step 2
Add tuna flakes and sauté for 2 minutes. Flavor with Knorr Liquid Seasoning and pepper.
Step 3
Add spaghetti and toss to combine. Sprinkle chili flakes. Serve immediately with lemon wedges on the side.
Hosting a small gathering doesn't have to cost a lot. Using a few ingredients, you can put together a meal within budget. A bit of creativity can take you far! Why not add colorful veggies like carrots, bell peppers, and broccoli to your pasta? You can also mix in some fresh herbs or toss in anchovies. Can't get enough of the garlicky flavor? Sprinkle golden fried bits on top!
If you want to ensure your guests go home with full bellies, serve this tuna pasta alongside other light recipes. Consider pairing it with a fresh salad, chicken pita, or shrimp gambas. Finish with hearty conversations and ice cream topped with salted caramel.