Fish fillet is one of the most underutilized proteins. Many cooks tend to cook this fish section by coating it in batter and frying it until golden. While there is nothing wrong with this cooking method, there is more to a fish fillet recipe than crisping it up and eating it as is.
Here's the game plan: Turn your boring fillet into a healthy and nutritious meal you can prepare in minutes. If you are a busy mom or dad who wishes to cook for the family more often, start with this simple fish steak recipe. Fillet cuts of fish cook fast, and adding a sweet-peppery sauce means extra servings of rice.
If you are ready to learn how to cook fish steak for the first time, read on to find out what fish fillet ingredients you need and how to put them together.
Ingredients for Fish Fillet Fistek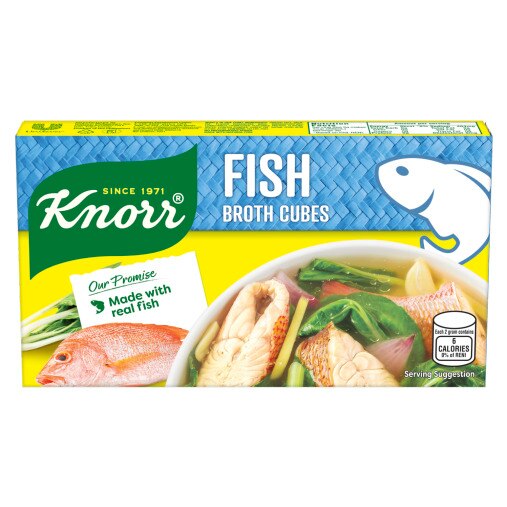 ½ kg fish fillets
Salt and pepper
Flour, as needed
Oil, as needed
2 onions, cut into rings
2 cups water
2 tbsp soy sauce
1 pc Knorr Fish Cube
2 tsp brown sugar
Calamansi juice, to taste
How to Cook Fistek
Step 1
Start by seasoning the fish fillets in salt and pepper. Dredge in flour, shaking off any excess.
Step 2
Heat pan and add enough oil to deep-fry the fish. Once hot, fry fish fillets until brown. Transfer to a plate lined with paper towels. Set aside.
Step 3
Heat another pan over medium heat. Add onions and allow to sweat until tender. Add water and allow to simmer. Mix in soy sauce and Knorr Fish Cube.
Step 4
Gently put fish fillets into the pan. Add sugar. Let sauce simmer and reduce until desired consistency is achieved.
Step 5
Add calamansi juice to taste. Take off heat, and you are done. Serve with freshly cooked rice.
Fish fillet is a good source of iron, omega-3, zinc, and calcium. Unlike other types of meat fillets, fish cooks faster, leaving you more time to spend with your family. Don't forget to serve this with lots of steamed white rice because your family will be asking for extra servings. Pair it with chicken sotanghon soup or ginisang sayote to round out your meal. Ready to dig in?