Bulanglang is one of the healthiest Filipino soups. Each serving supplies the body with its daily dose of vitamins and minerals. Flavors for the soup are derived primarily from vegetables, though some versions call for the addition of fish to enhance the taste. Perfect for moms looking for a quick, meat-free ulam, this bulanglang recipe can be done in under 30 minutes. Keep reading to learn how to recreate this version shared by basketball star Marc Pingris.
Bulanglang Recipe that Gets the Homecourt Cheering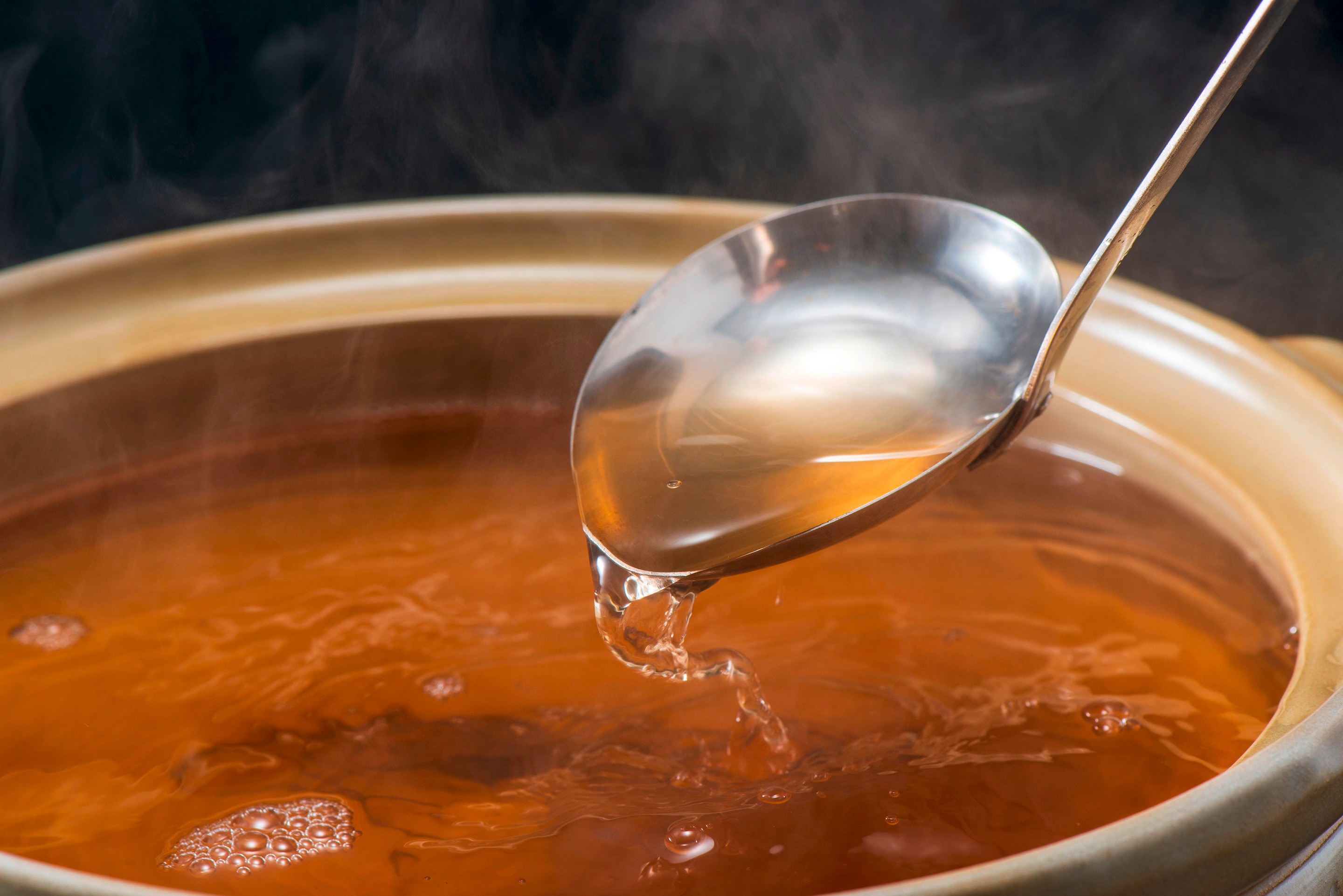 Though there are veggies commonly used to make this healthy viand, you can easily modify the recipe using specific ingredients that appeal to your taste buds.
Ingredients for Bulanglang:
4 cups water
2 pcs Knorr Fish Cubes
1 cup squash (kalabasa), cubed
1 pc taro (gabi), cubed
1 pc onion, chopped coarsely
1 pc tomato, chopped coarsely
½ cup ribbed loofah (patola), cubed
¾ cup winged beans (sigarilyas), cut into 2-inch lengths
1 pc fish (galunggong or bangus)
3 tbsp shrimp paste (bagoong)
½ cup saluyot leaves
How to Cook Bulanglang:
Bring a pot of water to a boil over high heat.
Add Knorr Fish Cubes and mix until fully dissolved.
Add kalabasa and cook for several minutes.
Add gabi, onion, tomato, patola, and sigarilyas. Cook vegetables until tender.
Gently add fish and bagoong. Simmer until fish is cooked through.
Add saluyot leaves. Simmer for 2 minutes.
Season with salt to taste. Serve hot with grilled or fried dishes.
Top 5 Tips for the Ultimate Bulanglang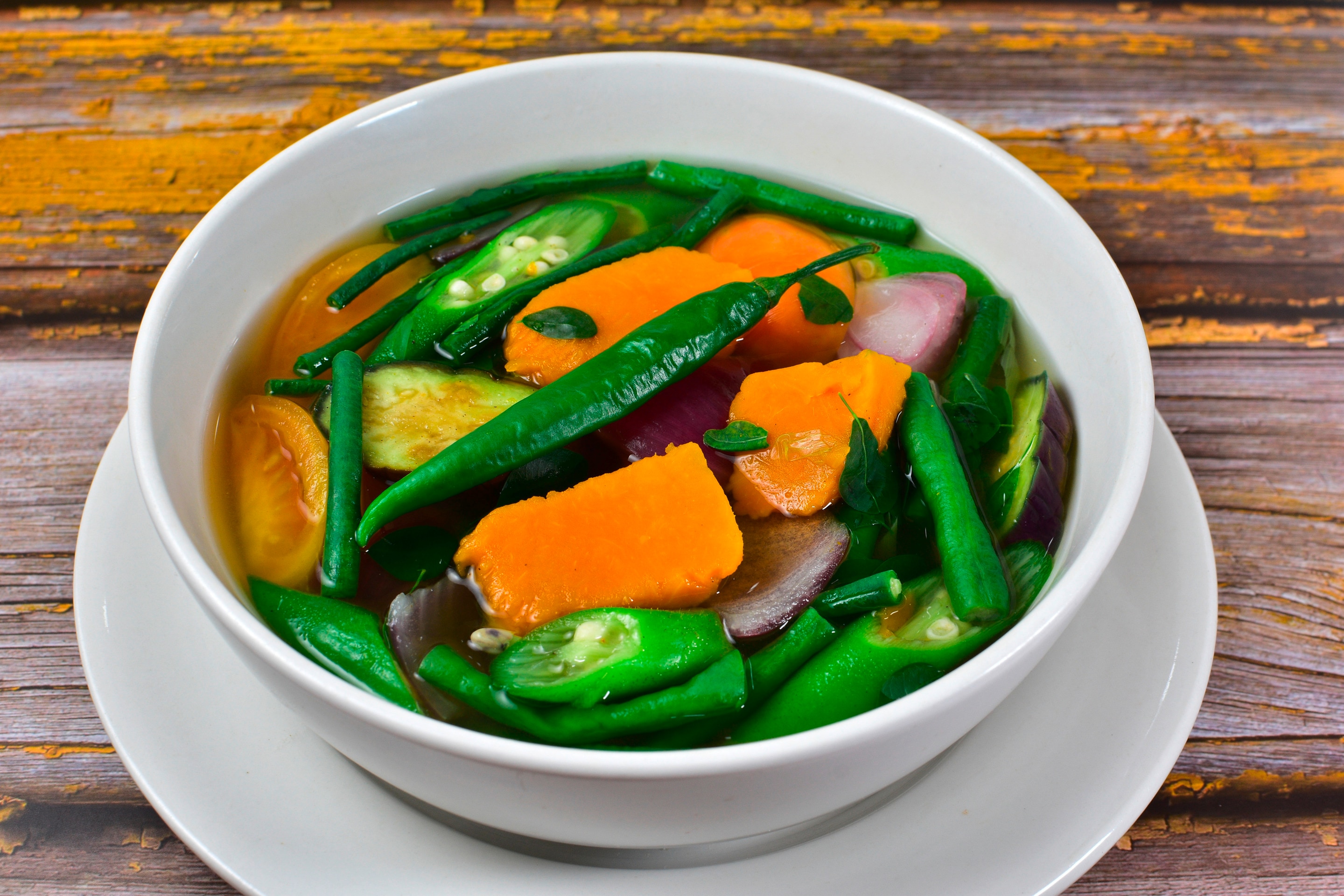 A no-frills vegetable stew, bulanglang is simplicity at its finest. Where it lacks in presentation, it makes up for in flavor. Not to mention that every serving of this dish is overflowing with vitamins and nutrients. If you are trying to feed fussy eaters (young and old), here are a few tips to help you.
Tips #1 Use vegetables kids like.
The recipe is very forgiving, which is why every province has its version. Use vegetables that are easily accessible. More importantly, select veggies everyone would enjoy. Avoid loading the dish with too many ingredients you selected based on health benefits. Make it a point to offer a good balance of masarap and masustansya.
Tip #2 Don't overcook the veggies.
Be sure not to overcook your gulay. This veggie-based soup tastes best when its ingredients still have a bit of a crunch. The secret to a fantastic bulanglang is to start with veggies that take the longest to cook. Then the rest are added in intervals. Doing this ensures the components aren't a mushy mess when served.
Tip #3 Pick good quality bagoong.
Not all bulanglang recipes call for bagoong. If the recipe you use includes shrimp paste, make sure you pick one of good quality. Another option is to flavor the dish with fish sauce (patis). When buying bagoong from the market, purchase from trusted vendors to be safe. Mass-produced bottles of bagoong from your nearby grocery are also an ideal option.
Tip #4 Use boneless fish.
Marc's vegetable soup recipe calls for fish in the stew. Some cooks like to add the fish whole, and others prefer them cut into small serving pieces. To make the meal more enjoyable, opt for boneless fish. It's less messy and more manageable for little kids to eat.
Tip #5 Consider using rice washing as part of the soup.
Rice washing, rice water, or hugas bigas is the cloudy liquid derived from rinsing rice before cooking. Grandmothers have long used rice washing to water plants, clean their faces, and flavor broths. The starch in the liquid gives the soup a thicker consistency and a heartier taste. Bonus points are the rice water's amino acids, nutrients, and minerals.
Similar to the pinakbet, a bulanglang recipe uses the healthiest vegetables. The great thing about Marc Pingris' version is it contains veggies that lots of people enjoy. Over time you can tweak the ingredients to include more traditional veg like eggplants, string beans, and even the dreaded bitter gourd. Serve it with fried chicken, inihaw na pusit, or grilled liempo. With some creativity, moms can make nutri-sarap dishes the family will enjoy.