For most Filipinos, friends are like a second family, and every opportunity to catch up becomes a feast. Barkada get-togethers usually happen at restaurants, bars, or a designated buddy's house. The spread features various local flavors, whether a lunchtime meal or a weekend of toasting drinks. One sinful yet mouthwatering dish often shared during these gatherings is crispy pata.
This delightfully large chunk of fried pork hock can be eaten as a viand or snacked on with cold beverages. Pair it with a spicy crispy pata sauce, and you'll find it challenging not to pick it to the bone. Rather than ordering out, consider making one you can bring to your next potluck. Here is your chance to find out how to cook crispy pata from start to finish. Let's get started!
Ingredients for Crispy Pata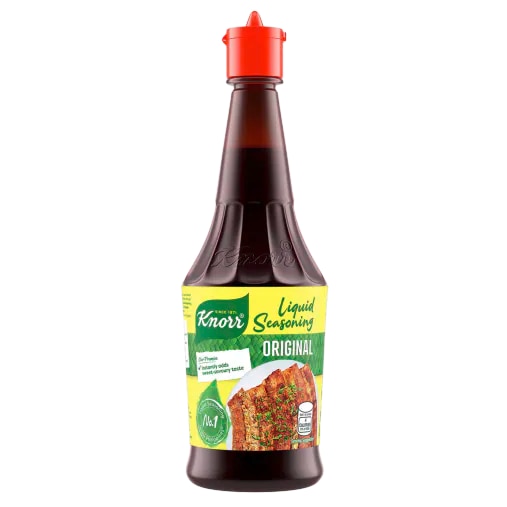 1 whole pork pata, cleaned and nails removed
1 tsp black peppercorns
2 pcs onions, quartered
1 head garlic, crushed
3 pcs star anise
2-3 tbsp rock salt
water, enough to cover the meat
rock salt or fish sauce, for rubbing
oil, for frying
For the dipping sauce:
¼ cup Knorr Liquid Seasoning
½ cup vinegar
3 cloves garlic, chopped
1 small pc red onion, chopped
1 pc siling labuyo, sliced (optional)
pinch ground black pepper
How to Cook Crispy Pata
Step 1
In a large pot, combine pork pata, peppercorns, onions, garlic, star anise, and salt. Fill pot with enough water to cover the meat. Bring to a boil. Reduce heat and simmer until pork is fork-tender.
Step 2
Skim water and remove impurities on the surface. Take pata out of the pot and drain out any excess liquids. Rub meat with salt or fish sauce.
Step 3
Chill meat, uncovered, in the refrigerator overnight. This step helps the meat dry out and remove surface moisture.
Step 4
Once ready, heat oil in a large shallow pan over medium flame. Increase heat to medium-high and gently slide in the pata. Fry until golden and crispy. Drain on paper towels.
Step 5
Make the sauce: Combine all ingredients in a bowl. Mix well. Serve on the side of the cooked pata.
The first crispy pata was born of necessity. As the story goes, a well-known restaurateur was annoyed that her son and his friends would hang out and dine at their outlet for free. Her compromise was to let him use meat cuts excluded from the menu. The result was an instant hit. Since then, the succulent pork leg has become a standard in countless barkada gatherings. Don't forget to enjoy it with lots of rice and papaya atchara. For a complete feast, serve it with kare-kare, pinakbet, and beef bulalo.