Did you know that, in Spain, embutido refers to various cured sausages? The term stems from the Spanish embutir, meaning "to stuff," and it encompasses reddish chorizo and jamon preserved for weeks. In the Philippines, it takes a slightly different definition as most embutido recipes are like fresh meat loaf logs. They're lighter in color, more tender, and easier to slice. Plus, they only take an hour!
But this doesn't mean the Filipino embutido is any less special! Even a simple embutido recipe comes "stuffed" with a handful of ingredients, like hard-boiled eggs, carrots, celery, cheese, raisins, and bell peppers – sometimes with sausages, chorizo, and jamon, too.
Embutido is festive to look at and fun to eat, making it a terrific choice for Christmas gift-giving. All your friends and relatives will be pleased to receive this! It might even make an appearance in their Noche Buena spread. Ready to play Santa? Follow this recipe if you're ready to roll.
Ingredients for Embutido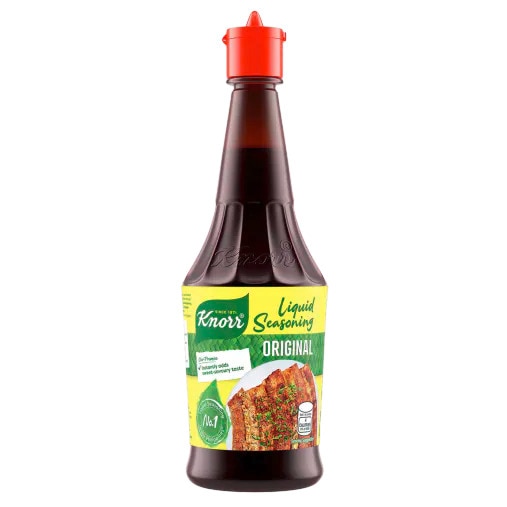 1 kg ground pork
¼ cup chopped red onion
1 cup chopped carrot
½ cup chopped celery
¼ cup pickle relish
½ cup raisin
⅓ cup chopped red or green bell pepper
½ cup all-purpose flour
2 pcs eggs, beaten
2-3 tbsp Knorr Liquid Seasoning
ground black pepper
3 pcs hard-boiled eggs
How to Cook Embutido
Step 1
Combine all ingredients, except hard-boiled egg, in a bowl. Mix well.
Step 2
Prepare 4 square pcs cling film and another 4 square pcs aluminum foil.
Step 3
Divide embutido mixture into 4 equal portions. Place 1 portion on top of a cling film.
Step 4
Spread mixture into a log, then place 1 hard-boiled egg in the middle. Roll cling film then fold ends to secure. Wrap in aluminum foil to tighten the roll. Repeat with remaining ingredients.
Step 5
Steam embutido for 30-40 minutes or until firm. Let cool before serving or wrapping as gifts.
No need to remove the embutido from the foil and cling film anymore. You can just wrap it in brown craft paper and tie it with a ribbon. Don't forget to include a note indicating storage suggestions – keep it in the fridge and not under the Christmas tree.
You can also play with this embutido recipe depending on your preferred ingredients or available pantry staples. Try making it with chicken for a healthier take. Or you can even come up with a bangus embutido recipe! Are you thinking of bundling this with other edible gifts? Beef tapa and the classic morcon are no-fail options, too.