Next to spaghetti, rainbow sandwiches, and hot dogs on a stick, chicken lollipops are an '80s party staple. Like fried drumsticks, these breaded frenched chicken winglets pair well with pasta dishes or even steamed white rice. But with hired french fries and takoyaki booths, chicken lollies slowly faded from children's party menus despite their long-standing popularity.
These days nostalgic adults craving breaded chicken pops can turn to restaurants to get their fix. However, dining out is not the only recourse if you want to walk down memory lane. They're relatively easy to make! And you can now buy pre-cut winglets, saving you from extra prep work. Check out how you can make fried lollipop chicken for any occasion.
Ingredients for Chicken Lollipop Recipe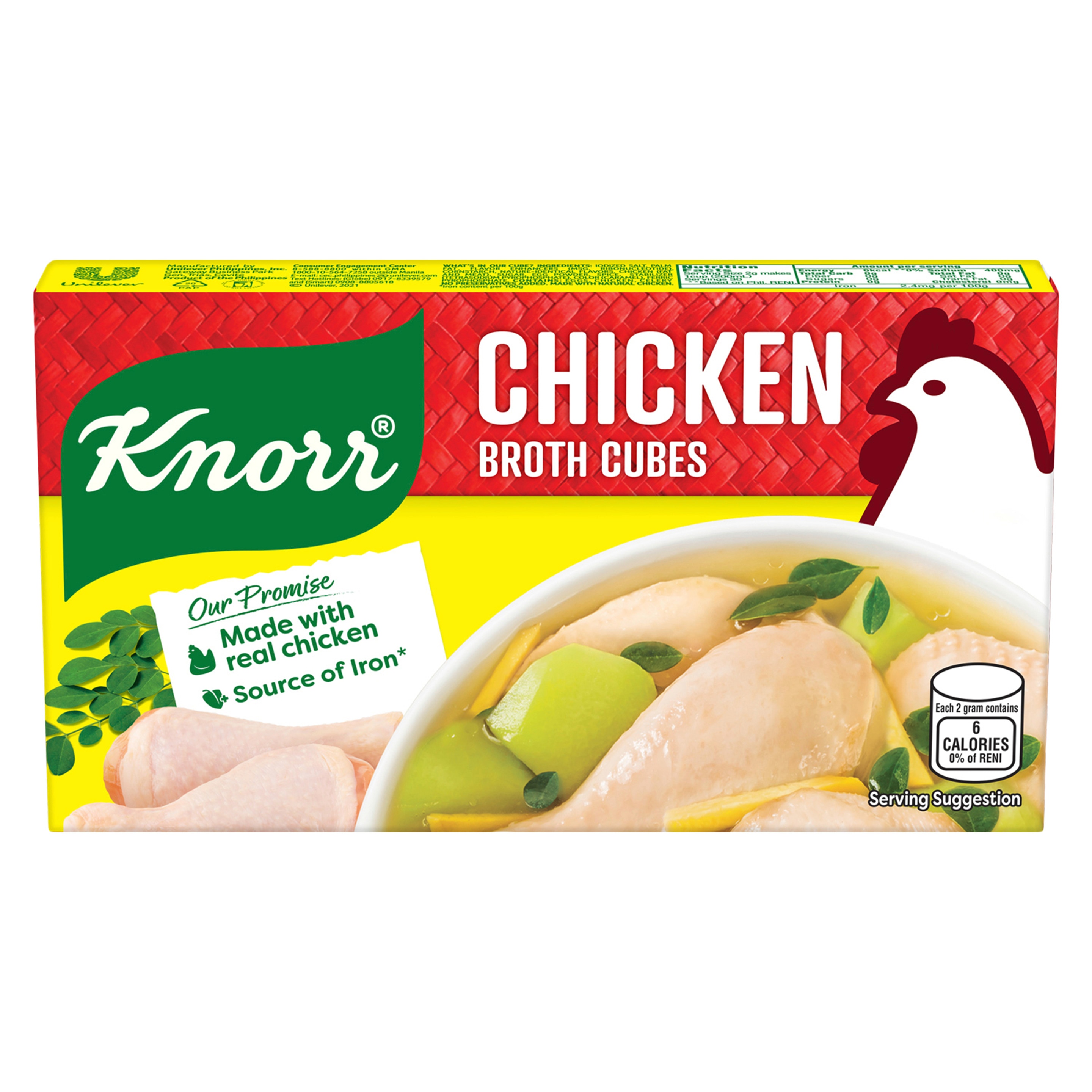 4 cups water
1 head garlic, crushed
2 pcs Knorr Chicken Cubes
250 g chicken lollipops
1 cup all-purpose flour
2 pcs eggs, beaten
1 cup breadcrumbs
oil, for frying
How to Make Chicken Lollipop
Step 1
Fill a large pot with water. Add garlic and Knorr Chicken Cubes; bring to a boil. Cook chicken, then remove from the pot. Pat pieces dry with paper towels.
Step 2
Coat chicken in seasoned flour, dip in eggs, then roll in breadcrumbs. Refrigerate for at least 1 hour.
Step 3
Heat oil in a pan. Deep-fry chicken until golden brown. Drain on paper towels. Serve hot with fries and a creamy dip on the side.
Crispy chicken lollipops are a great addition to any party table. But like any fried chicken recipe, it must have a juicy interior and crunchy exterior. If you aren't serving the dish immediately, it's crucial to let them rest on cooling racks. This simple cooking hack ensures oil doesn't pool at the bottom, causing the breading to become soggy.
When presenting the lollies, skip platters that don't provide ample air circulation. Instead, select perforated trays or wire baskets to maintain the chicken's freshness. This technique helps keep fried chicken crispy for an hour maximum. If you need to reheat the lollipops, bake them in an oven or air fryer for a couple of minutes. Reheating in an oven stops the meat from drying while crisping the skin.
With these valuable tips in your arsenal, what are you waiting for? Grab your shopping list and run to the grocery store for chicken lollipop ingredients. Try this three-step recipe and serve the dish at your next party.