Of all the chicken recipes Pinoys love, inihaw na manok is the true MVP of summer flavors. The meat marinates in a medley of sauces, including the household staple Knorr Liquid Seasoning for concentrated umami. Banana ketchup, brown sugar, and calamansi juice deliver the sweet and tangy notes that have become cornerstones of Filipino cuisine.
Most home cooks will let their chicken sit in the marinade overnight to achieve the juiciest texture. After that, it's ready for the grill! If you're looking for that authentic inihaw taste, you must cook your meat over hot coals. Pan-frying or roasting might get you close, especially with a good sauce, but nothing beats the smokiness that comes from grilling. Don't forget to baste your chicken from start to end! It's always worth it to go the extra mile for a true Pinoy-style barbecue feast at home.
Ingredients for Chicken Barbecue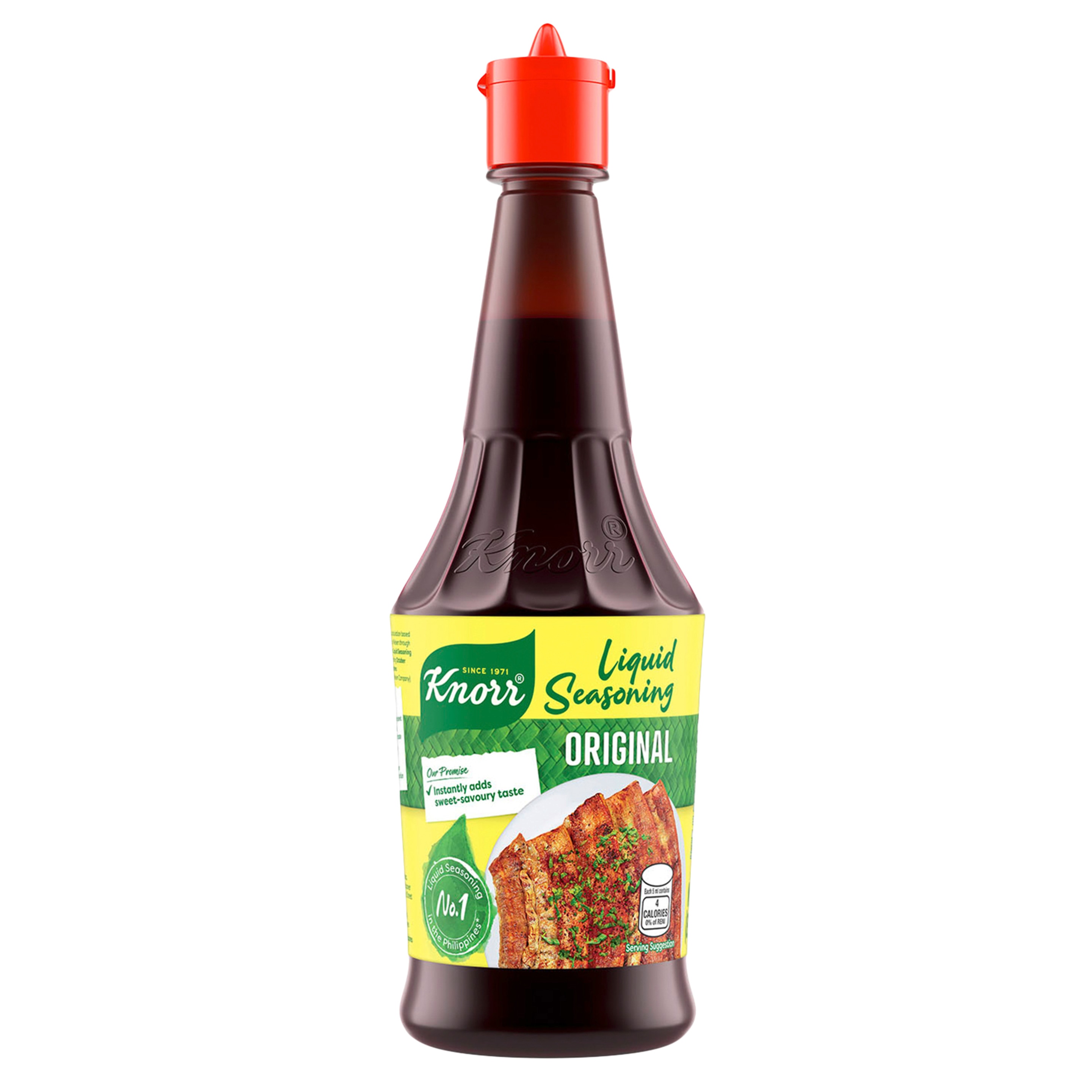 ½ cup Knorr Liquid Seasoning
¾ cup soy sauce
1½ cups tomato sauce or banana ketchup
½ cup brown sugar or honey
¼ cup calamansi juice
2 tbsp canola oil or butter
500 g chicken, sliced
ground black pepper
How to Make Barbecue Chicken in Five Steps
Step 1
Make the barbecue chicken marinade: Combine Knorr Liquid Seasoning, soy sauce, tomato sauce or banana ketchup, brown sugar or honey, calamansi juice, and canola oil or butter in a heavy-duty, food-grade plastic bag.
Step 2
Add chicken to the bag and seal. Massage meat to coat it in sauce. Marinate for 4 hours or overnight.
Step 3
Transfer chicken and leftover marinade to a pot over medium heat. Simmer for 10 minutes. Remove chicken and set aside.
Step 4
Continue simmering the marinade until thick. Set aside.
Step 5
Season chicken with black pepper, then grill over hot coals until cooked through. Brush with sauce to add more flavor. Serve immediately.
Complete the meal with freshly cooked rice and spiced garlic vinegar sawsawan. Serve your inihaw with ensaladang lato or atchara as a break from all the rich, smoky flavors. If you love the marinade in this Pinoy chicken recipe, here's the good news: you can use it as the base for many other dishes! Want a light lunch option? Pop marinated chicken breasts in the oven to roast and enjoy over greens. Forget the dressing – the flavor's all there already.