Filipino adobo is a versatile recipe, evidenced by its numerous regional and global variations. You've already tried it using pork, chicken, pusit, and kangkong. But if one version deserves more appreciation, it's adobong puso ng saging. You can rely on this classic Pinoy stew as a quick and affordable ulam.
Sometimes called banana blossoms, this vegetable has a neutral taste resembling artichoke. A standard component in many curries, soups, stews, and stir-fries, puso ng saging is rich in antioxidants, amino acids, and fiber. Because of its tender texture, you can use it as a suitable meat alternative for many dishes.
The best part about cooking this puso ng saging recipe? It only takes 20 minutes to prepare. Even if you're coming home late, you can still make loved ones a healthy and filling meal. Here's how to put this dish together.
Ingredients for Adobong Puso ng Saging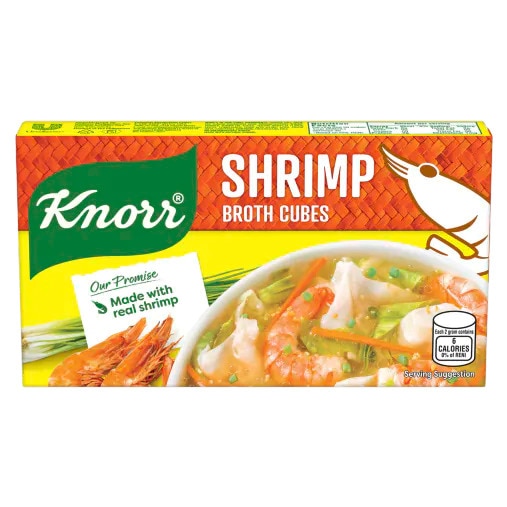 2 cups hot water
¼ cup vinegar
1 tsp salt
½ kg puso ng saging (white variety), cut into 1-inch-thick rounds
1 pc onion, chopped
2 tsp bagoong
100 g shrimp, shelled and deveined
2 cups water
1 pc Knorr Shrimp Cube
How to Cook Puso ng Saging
Step 1
Combine hot water, vinegar, and salt in a bowl. Soak puso ng saging in mixture for 10 minutes. Drain and set aside.
Step 2
Heat a pan over medium flame. Add oil and sauté onions until fragrant.
Step 3
Add bagoong and shrimp. Sauté for another minute.
Step 4
Add water, puso ng saging, and Knorr Shrimp Cube. Bring to a boil, then simmer until vegetables are cooked. Serve hot.
You can also add coconut milk to turn the dish into a creamy adobo sa gata na puso ng saging. If you prefer to enjoy it without rice, you can try making adobong puso ng saging with sotanghon.
Cooking for the family can be challenging when you're sticking to a budget. Corned beef soup, ginisang talong, and puso ng saging adobo are other ulam ideas you can add to your weekly menu. Make budget meals exciting for the whole family!