Rotisserie chicken is everyone's favorite last-minute ulam option or potluck contribution. It's affordable and accessible! During Christmastime, you'll spot most neighborhood kiosks surrounded by patrons waiting for their lechon manok.
Although roasted chicken is delicious, bringing it to a party and serving it straight out of the bag can get boring. The good news is you can jazz it up in numerous ways without needing to cook. Check out these easy chicken transformations you can take to your next handaan.
1. Healthy Lettuce Wraps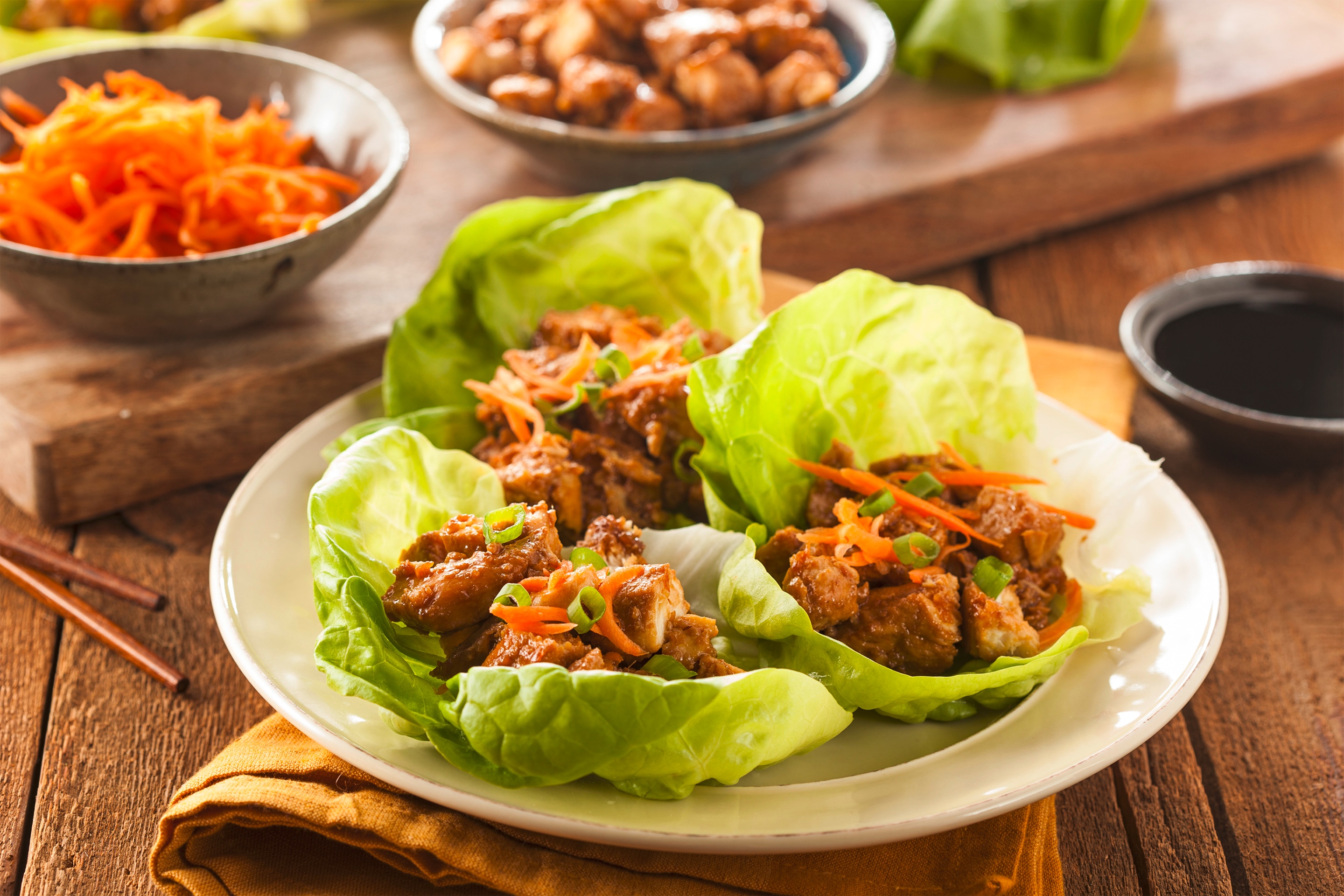 Need a quick healthy meal to bring to a salu-salo? Make fresh veggie wraps! Peel a head of lettuce, then load each leaf with shredded lechon manok, julienned carrots, and sliced water chestnuts. Feel free to add other toppings of your choice – green onions, crispy garlic, cucumber rounds, and crushed pineapple are worthy picks. Don't forget to serve these with a peanut satay dip.
2. Chicken Soft Tacos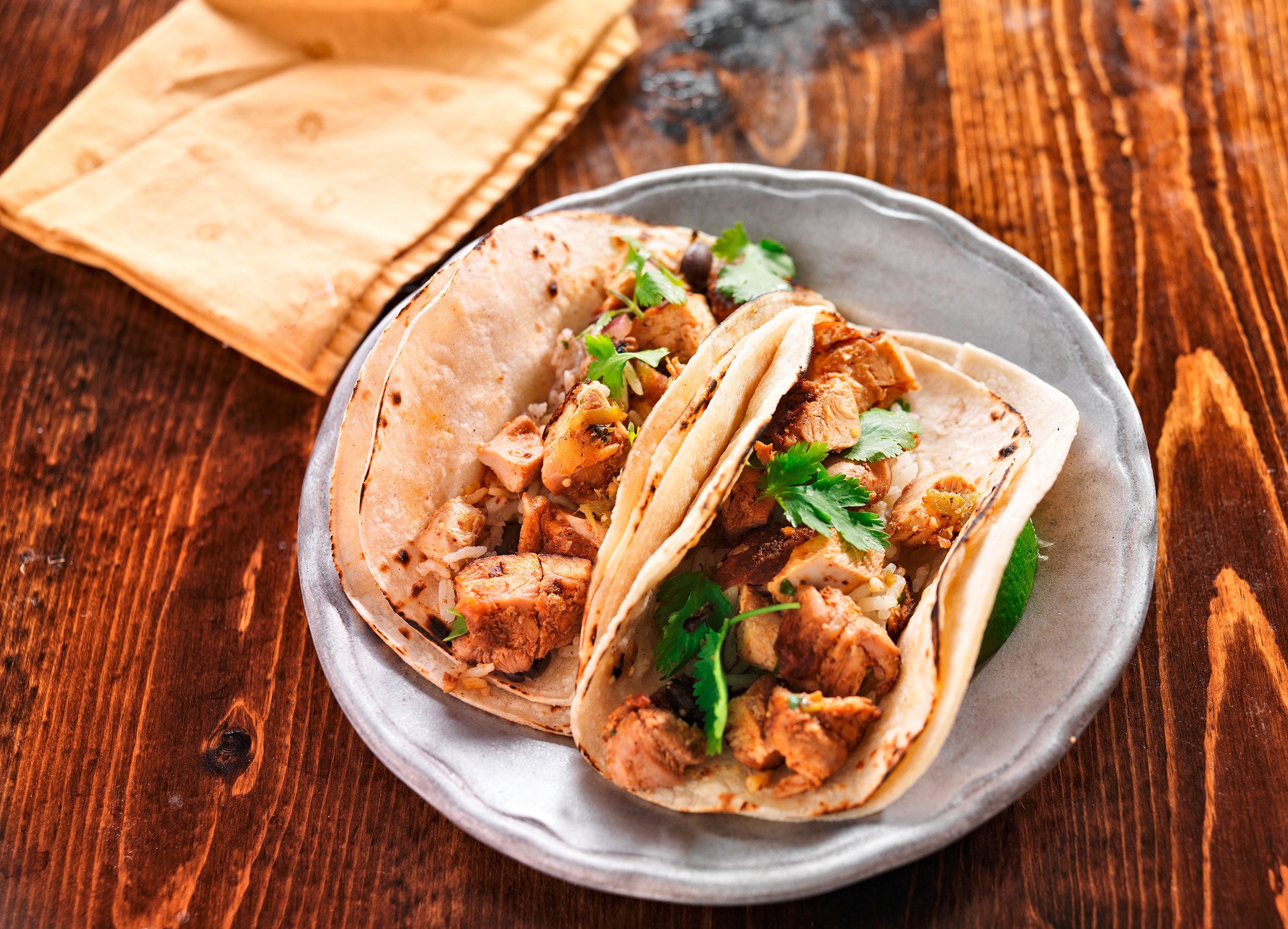 What better use for roast chicken than as carnitas for soft-shell tacos? Grab some store-bought flour tortillas and load them with chicken strips, fresh tomato salsa, and shredded lettuce. If your guests prefer hard-shell or crispy tacos, chop your meat until they resemble ground beef. Top with veggies, grated cheese, sour cream, and a few drops of hot sauce. Keep your tacos from becoming soggy by setting up a DIY station and letting guests make their own.
3. Roast Chicken Summer Rolls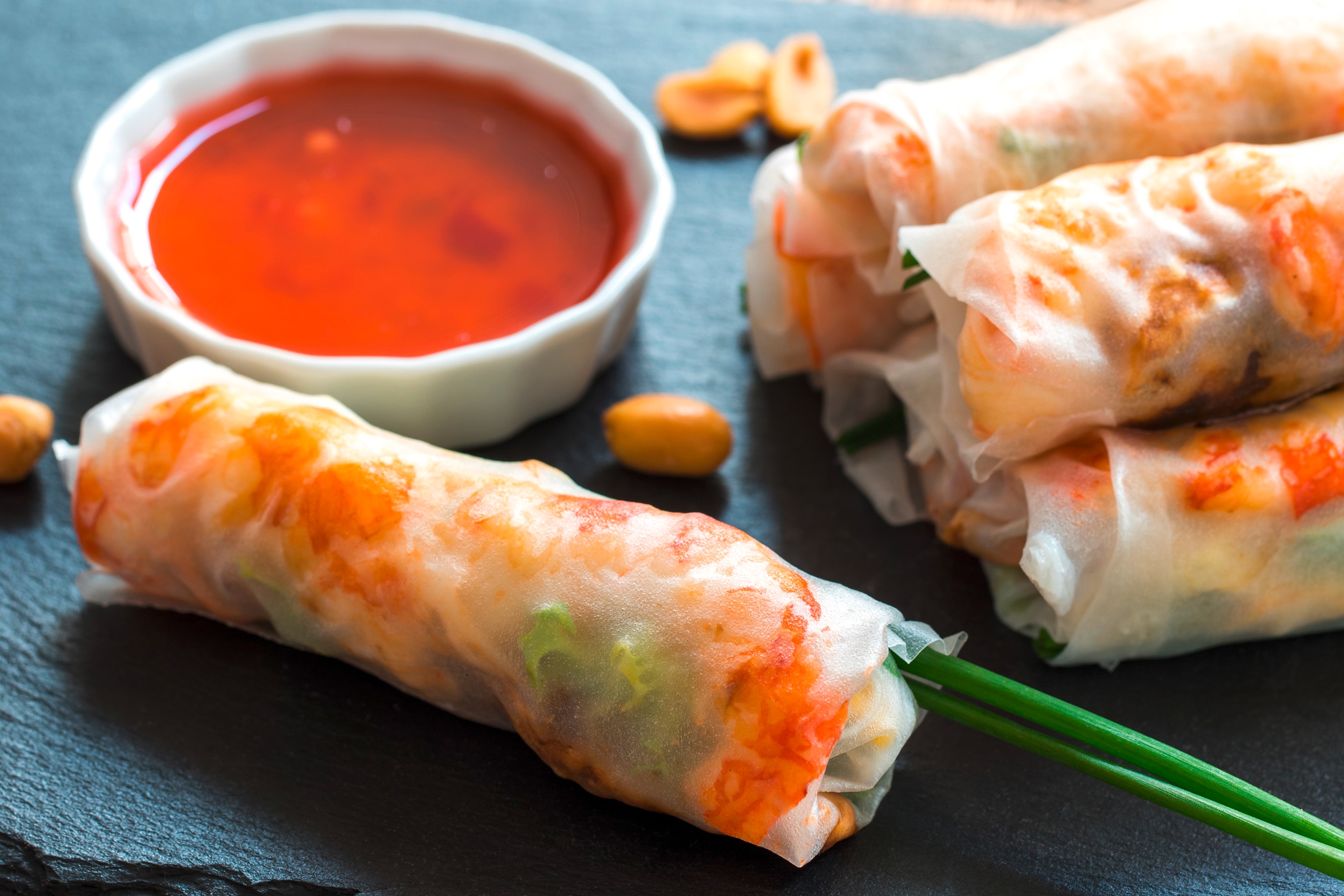 This lechon manok recipe is light and refreshing – a terrific treat for senior guests who need a sub for the usual meaty mains. Add some Vietnamese flair to the party table with fresh spring rolls. You'll only need rice paper, carrots, sotanghon, cucumber strips, lettuce, and green onions. Enjoy with a chili peanut sauce made with Knorr Liquid Seasoning.
4. Chicken Salad With Tamarind Dressing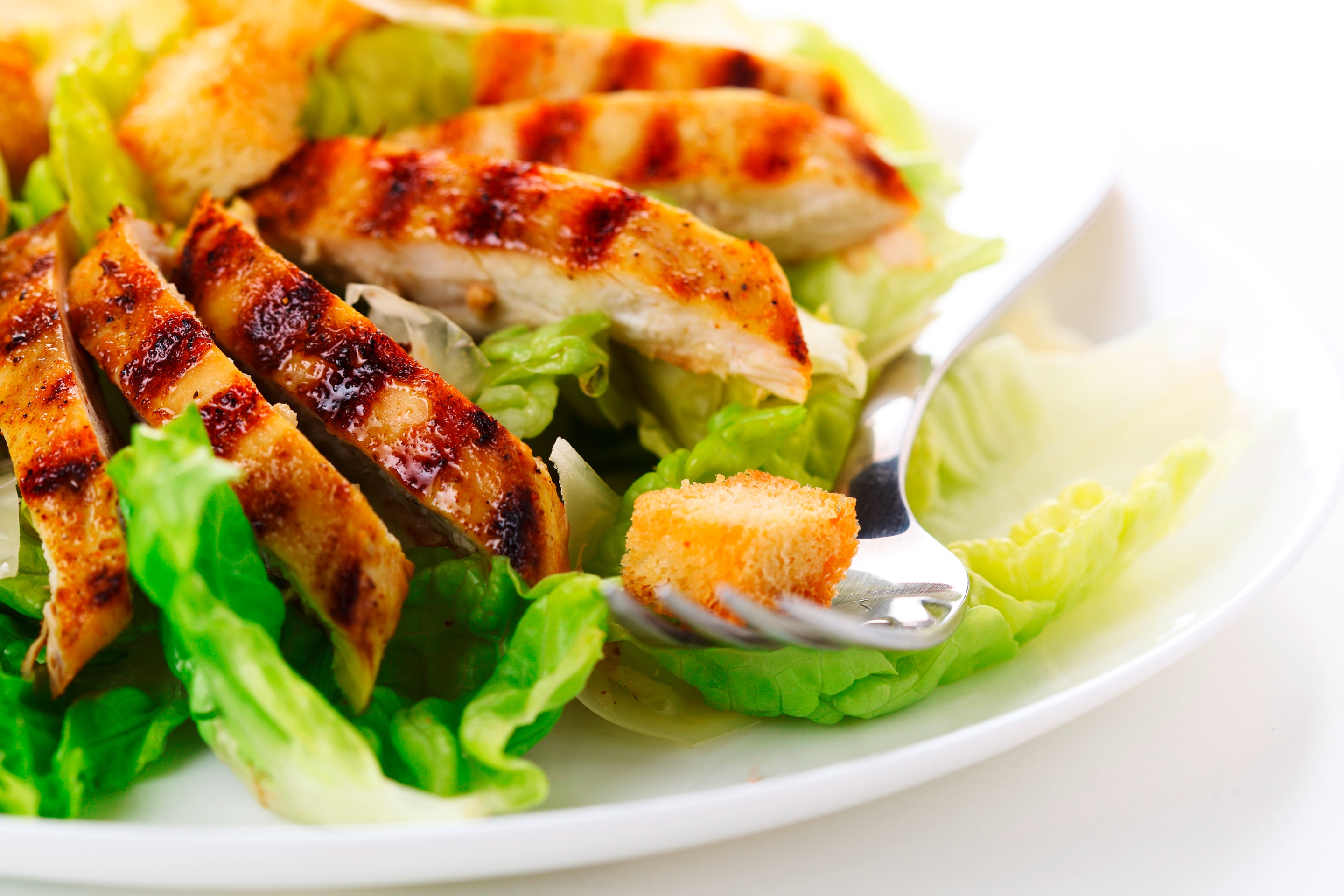 Balance out the hearty dishes on your menu with a refreshing salad. Begin by tossing various greens with tomatoes, cucumbers, and bell peppers in a bowl. Top with roughly chopped roasted chicken and croutons. Throw in some kesong puti, singkamas strips, and dried green mangoes if you like. Next, make a tangy vinaigrette by dissolving Knorr Sinigang sa Sampalok Mix in boiling water. Let this cool before whisking in olive oil and your preferred seasonings and flavorings. You can follow the measurements for the dressing in this shrimp salad recipe.
5. Rotisserie Chicken Banh Mi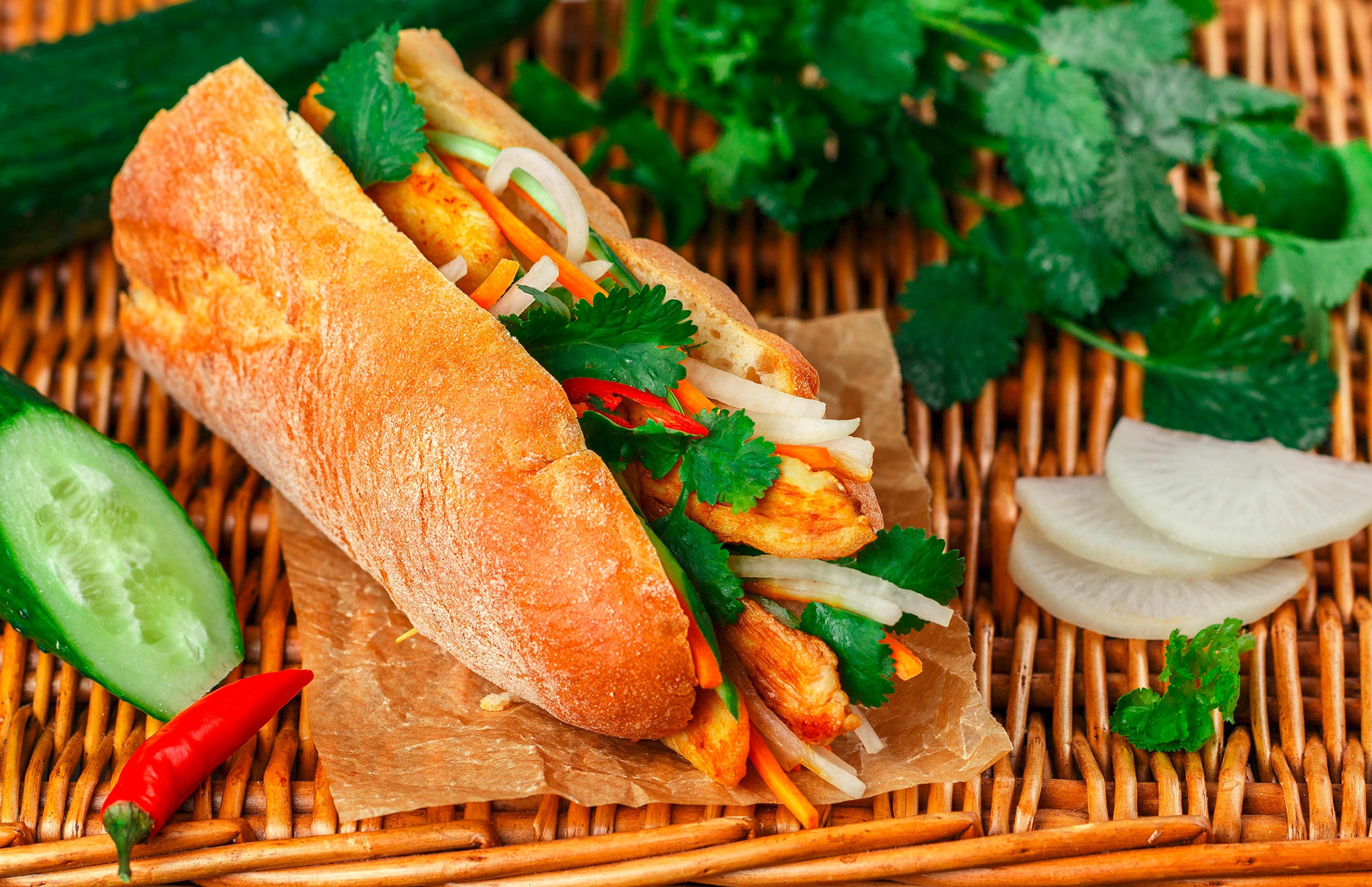 Turn a classic Vietnamese sandwich into quick finger food filled with lechon manok. To assemble, spread mayo on a long baguette, then layer your fresh veg and shredded chicken. Finish with cilantro leaves, a drizzle of hoisin sauce, and some sriracha. Don't have a lot of time to spare? Replace fresh ingredients with pickled Asian veggies you can get at the grocery. Before serving, slice the baguette into two-bite pieces.
6. Peking Duck-Style Pancakes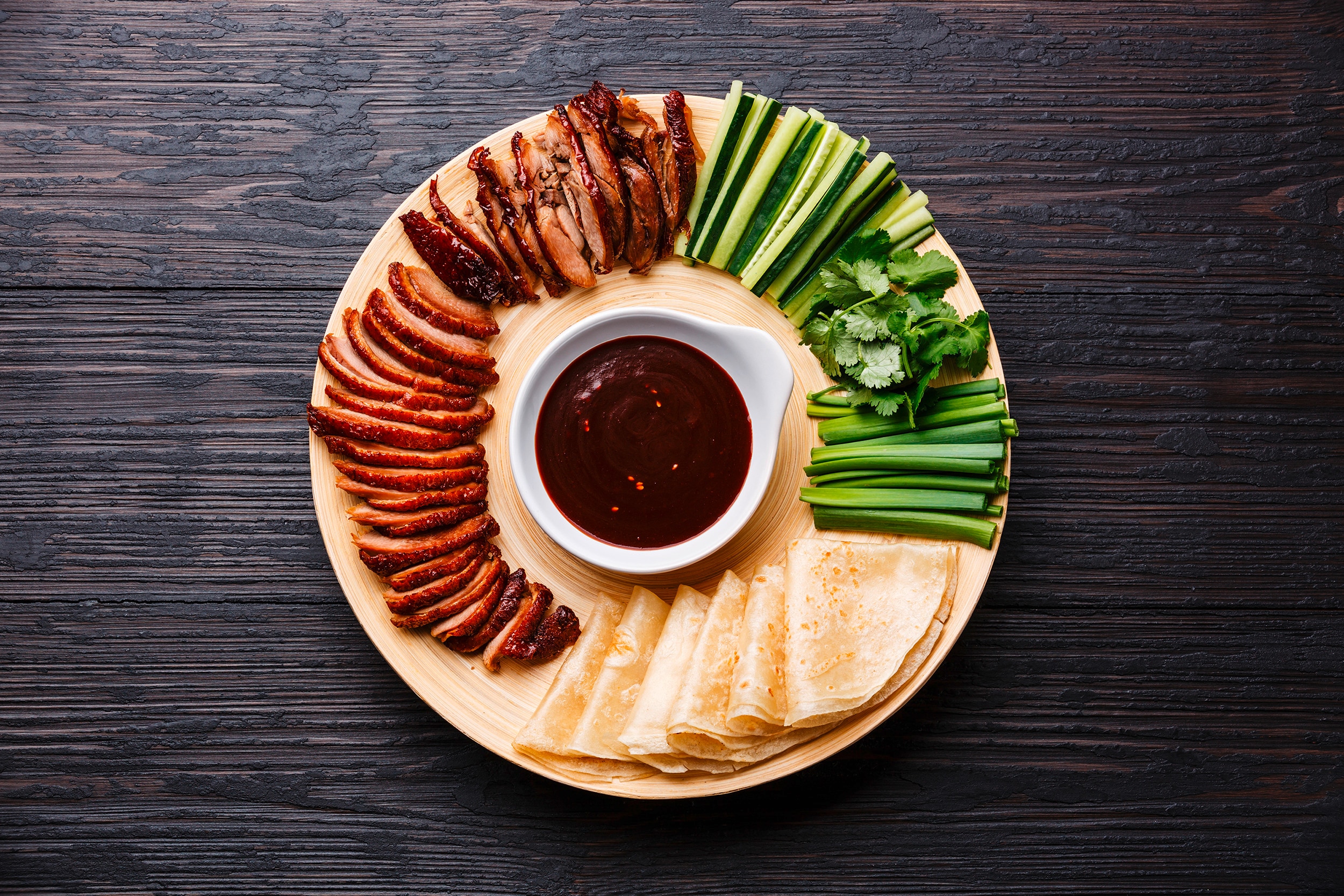 Fancify your store-bought roast chicken by serving it like a Peking duck. First, you'll need wrappers or pancakes that you can find at Asian specialty stores. Lumpia wrappers will work, too. Next, take a platter and neatly arrange julienned cucumbers, chicken slices, cilantro leaves, and pancakes. Serve with hoisin sauce and chili garlic oil on the side. Once ready, let guests build their Chinese-style crepes! It will be a fun party activity that won't require spending big bucks. Pro tip: torch or broil the skin to give it a crisp texture.
7. Chicken-Topped Nachos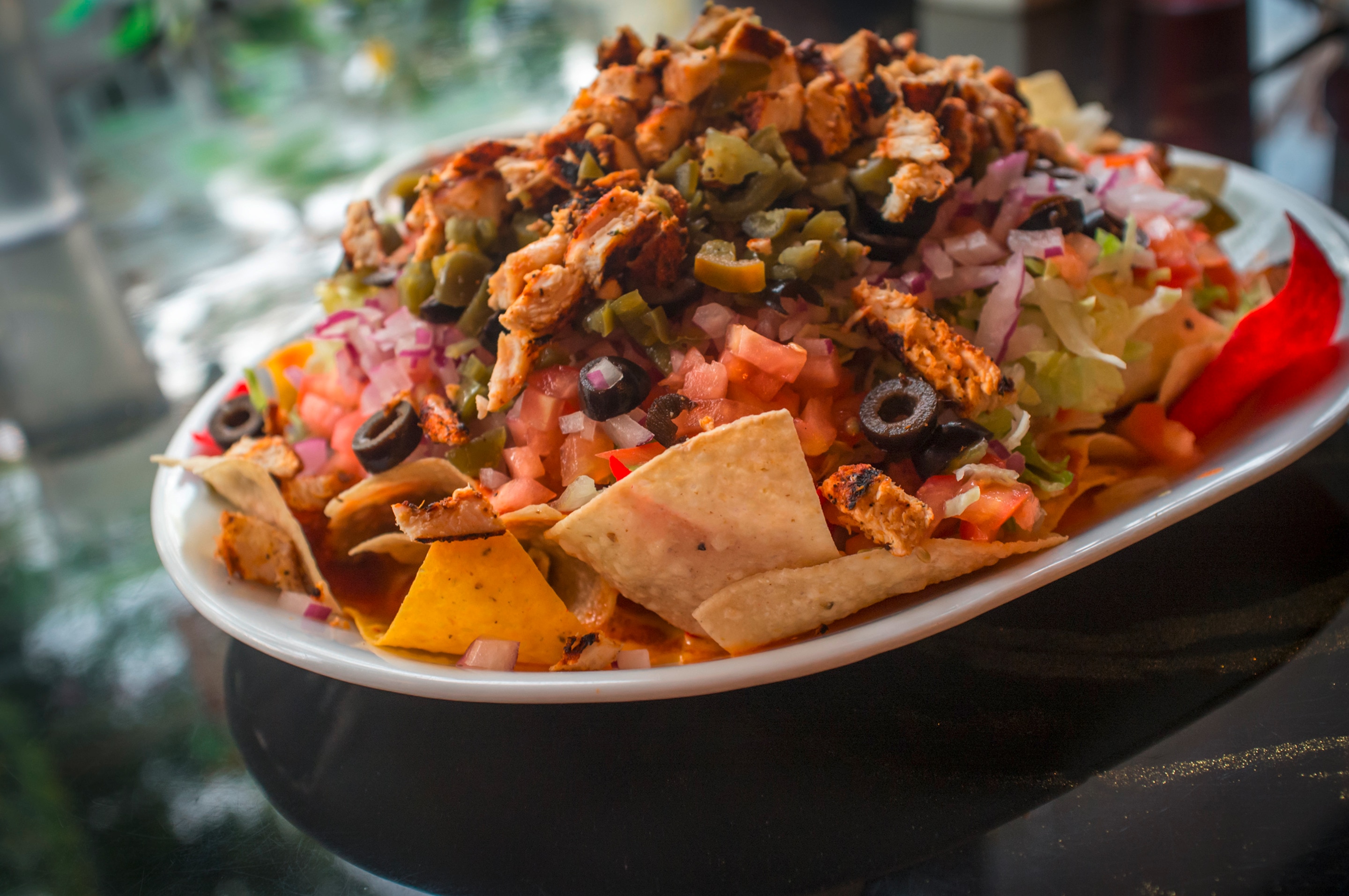 Nachos is another effortless contribution to a potluck party with friends. The best way to serve this dish is by assembling it right before eating. Prep your ingredients before leaving the house, then pack each component in separate airtight containers to maintain their freshness. Once you get to the venue, grab a platter and start building. Complete by topping with ready-made salsa, cheese sauce, and sour cream.
Give these ideas a shot next time you receive a party invite. Impress party guests by bringing a superb dish that makes the most of store-bought lechon manok!