Taste Combos
It's no secret that we love combo meals from our favorite fast-food restaurants – they're delicious and an inexpensive way to treat the family. But what if there was a way to make a mouth-watering and nutritious combo meal in your own kitchen? ​
Introducing Knorr Taste Combos, a menu of delicious, affordable and well-balanced meals that you can prepare at home in about 30 minutes. These may not be fast-food combos, but we promise you, they're sooo good.​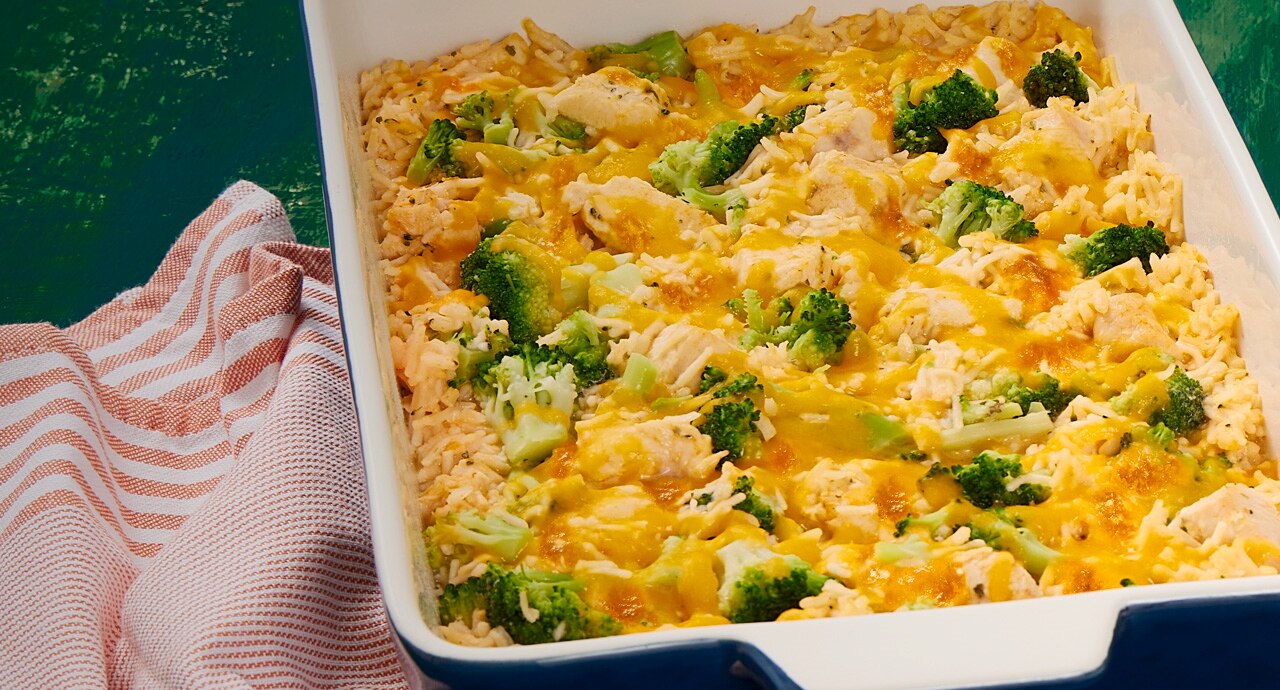 SERVES: 6 TOTAL TIME: 35min
This cheesy casserole bake is sure to be a family favorite. Ready in just 30 minutes, our Cheesy Chicken Broccoli Bake is packed with protein and delicious flavor!
1 lb. boneless, skinless chicken breasts, cut into bite-size pieces
2 packages Knorr® Rice Sides™ - Cheddar Broccoli
3 1/2 cups water
1/2 cup lowfat milk
1 bag (12 oz.) frozen broccoli florets
1/4 cup shredded reduced fat cheddar cheese
2 Packets 2 Easy Steps!
Preheat oven to 425°. Toss chicken and Knorr® Rice Sides™ - Cheddar Broccoli in 13 x 9-in. baking dish. Stir in water and milk. Bake 20 minutes.
Remove baking dish from oven and stir in broccoli, then sprinkle with cheese. Bake 10 minutes until rice is tender and chicken is thoroughly cooked. Remove from oven and let cool 5 minutes before serving. Garnish with sliced green onions if desired.
Tip: For a little crunch, top cheese with some breadcrumbs.
Short on time but looking for big flavor? With 6-7 grams of protein and real vegetables in every cup, Knorr Rice cups make for a hearty dish ready in minutes. Try new Knorr Rice Cups: Stove-top taste at microwave speed.
It's just not a delicious Taste Combo without that one-of-a-kind Knorr flavor. Choose from a wide variety of our products and let the making begin.