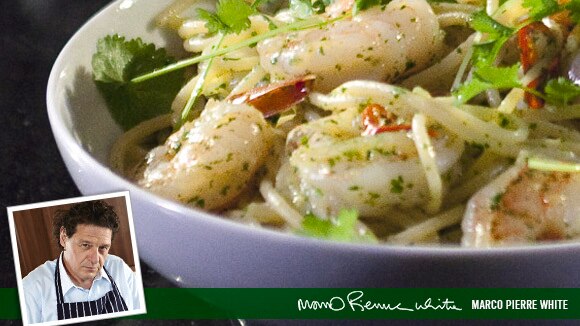 Arrabbiata, sorrentina and puttanesca – my favourites
Sauce pomodoro
A classic Italian tomato sauce is a great base for many, many delicious dishes, some of which are very quick and simple. That's why I always have canned tomatoes in the house. I've shown you a few uses for this versatile sauce before. Here are a few more for you to try.
Sorrentina
Flavour the pomodoro sauce with basil and mozzarella. Served with gnocchi or spaghetti, it's a very nice vegetarian dish. It's very popular at my restaurant, Frankie's Italian Bar and Grill.
Puttanesca
With capers, black olives and anchovies – all ingredients found in the store cupboard.
Arrabbiata
The fiery one, loaded with chilli and garlic.
Amatriciana
Homely and tasty with pancetta or smoked bacon and onion.
Lobster Spaghetti
One of the most indulgent pasta dishes you can find. I've served it in many of my restaurants. Served with the shell, it's a beautiful, high impact, restaurant dish.
Seafood Pasta
We can't always eat lobster, but in fact, tomato sauce is an excellent base for many different fish, including mussels, clams and squid.
Aubergine Parmigiana
Another Italian classic from the menu at Frankie's. Layer after layer of aubergine with tomato sauce topped with Parmesan cheese makes a tasty vegetarian option or part of a selection of starters or 'antipasti'.
A little inspiration
20 MINS

Easy

10 MINS

4

people

15 MINS

Easy

15 MINS

4

people

1 H 15 MINS

Medium

40 MINS

6

people