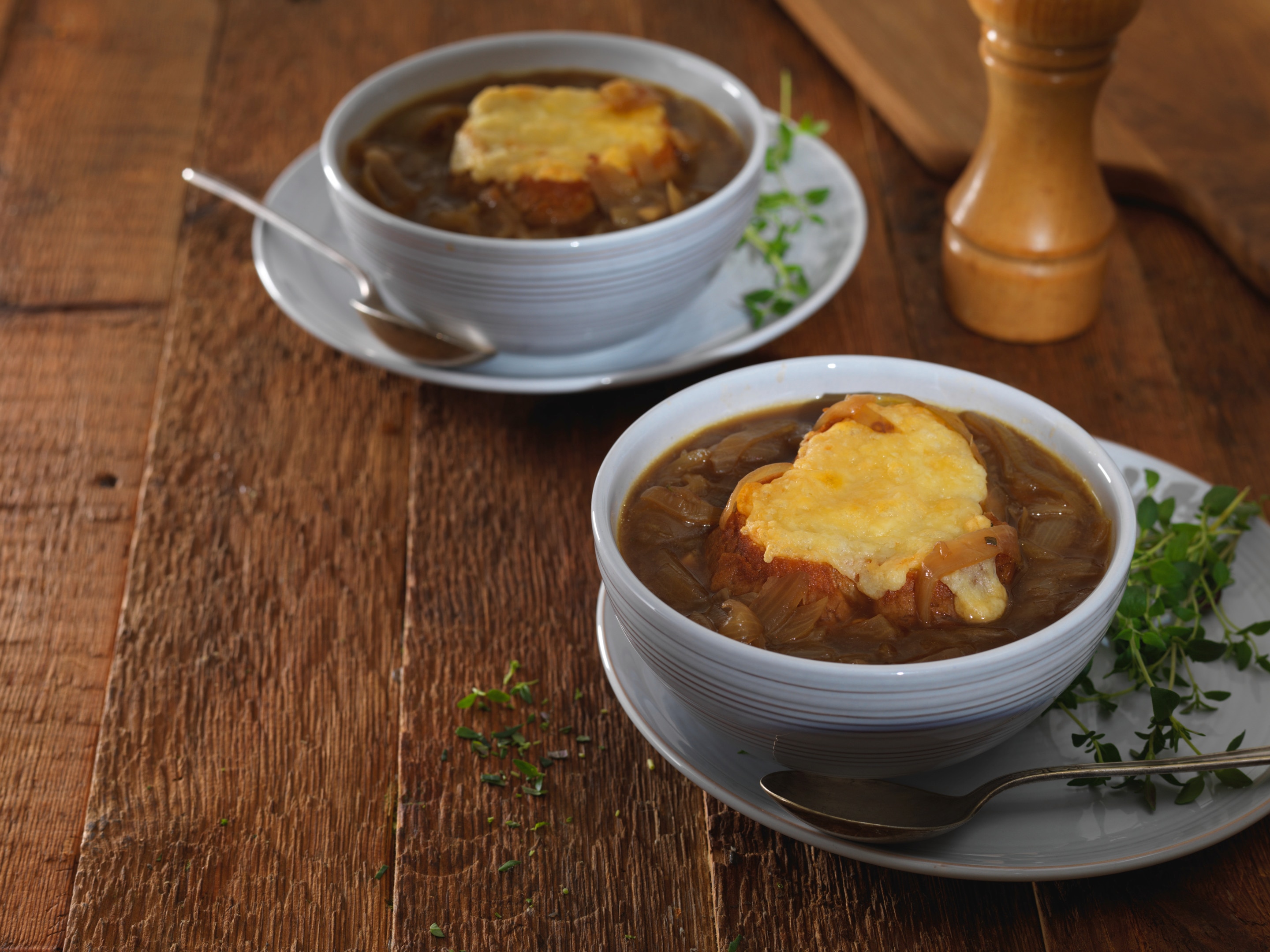 We all love the flavour that onions bring to our cooking and they are the base of many great recipes. It's a basic but useful skill to know how to dice an onion finely, here's how :
The key to success is to use a large, sharp knife. Make sure your knife is large enough to make it easy to cut through the onion using the weight of the knife, rather than using a small knife which you have to force through the cuts.
Slice the onion in half cutting through the root.
Peel off the skin leaving the root intact as this will be kept to hold the onion together when it's being chopped.
Holding the onion firmly, cut thin vertical slices into each half leaving the root intact.
Carefully make a couple or more slices horizontally, then slice downwards across these cuts to make a fine dice. It's practice , practice, practice!
A little inspiration
60 MINS

Easy

5 MINS

6

people

30 MINS

Easy

10 MINS

4

people

10 MINS

Easy

5 MINS

4

people